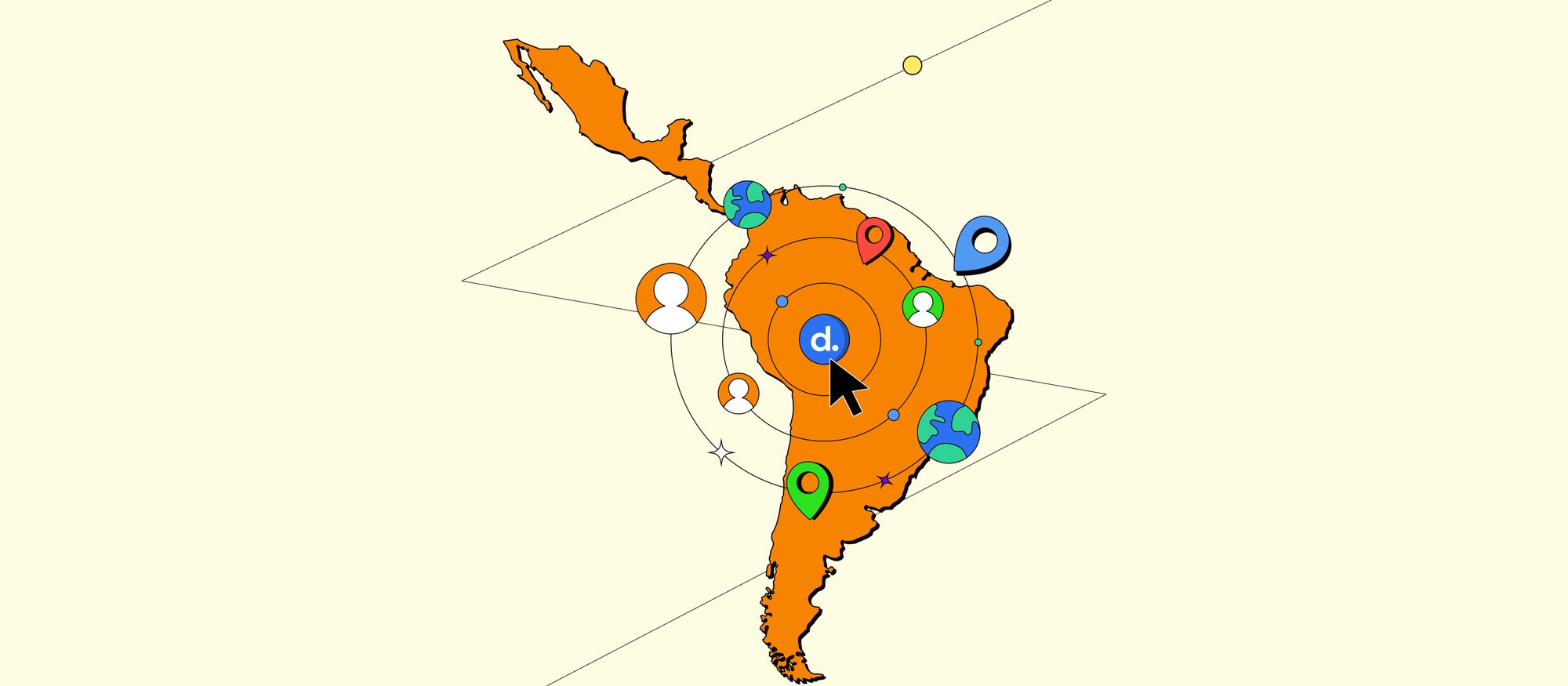 Doing Business in Latin America: A Comprehensive Guide
Considering Latin America as your next business expansion move? Consult this guide for deep insights into the ins and outs of doing business in the region.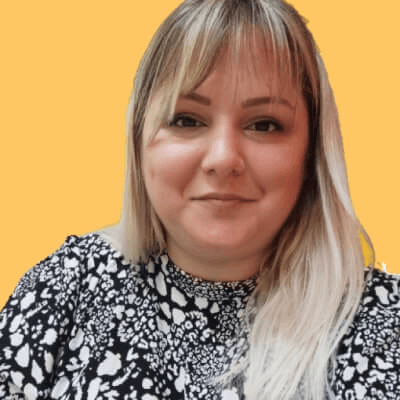 Written by Stefana Zaric
November 6, 2023
Contents
Need help onboarding international talent?

Try Deel
Key takeaways
Over the past few years, Latin America has been the fastest-growing and one of the top regions to look for talent.
In 2022, Argentina was one of the five hottest countries to hire from, while Puerto Rico had the fastest growth.
Chile, Guatemala, and Honduras have seen the biggest average salary gains across all job titles, according to Deel's 2023 State of Global Hiring report.
Key considerations for business growth in Latin America
Thanks to increasing digital access, high population density, an abundance of skilled workers, and the steady development of the entire region, Latin American countries represent a sea of international business opportunities for a variety of companies, such as tech startups and B2C businesses.
At the same time, hiring Latin American talent allows companies to scale with more flexibility, aligning with current business needs.
There are a few factors to consider for successful expansion in LATAM:
Localization of products and services, pricing strategies, marketing, and more
Understanding each country's specificities in terms of competition, consumer preferences, and regulatory environment
Choosing a scalable business model that can easily be replicated (or adapted) across different LATAM markets
Establishing strategic partnerships with local businesses that can provide valuable market insights or improve your employee experience or benefits packages
Adaptability and preparedness for potential changes in market conditions, given that the Latin American region can often be dynamic and unpredictable
Prioritization of exceptional customer experience and responsiveness, bearing in mind that Latin American customers often place high value on personal relationships
How the region does business is not based on trust due to our history. So, contracts, negotiations, pilots take longer. Sales cycles are longer in the majority of business.
Natalia Jimenez, Sales Director for Americas, Deel
The benefits of expanding your operations to LATAM
According to Statista, the top five Latin American countries where it's straightforward to do business are Chile, Mexico, Puerto Rico, Colombia, and Costa Rica. The steadily increasing consumer market and favorable time zones are only a few of the upsides of entering the LATAM market.
Great tech potential
As one of the most promising emerging economies today, Latin America is becoming a global hub for technology and IT services that has yet to be explored. There are still many inefficacies within the region, allowing finance and tech companies to enter the market and implement their systems that will solve local problems, which is especially favorable for startups.
Latin America is a giant market with human talent that still hasn't been fully explored and leveraged. This region has highly skilled, qualified professionals who can be cost-effective for a company while providing the same, or even higher, quality of work.
Christian Henning, MM/ENT Account Executive, Deel
Large consumer base
For B2C companies, the Latin American market holds incredible potential thanks to its high population density, especially in Mexico and Brazil. Even a low product price could lead to significant revenue generated from the region.
💡 Read more: Employer of Record for Global Expansion and Market Testing
Qualified workforce
Latin America boasts a high number of highly skilled professionals, especially in the tech sector. In 2022, software engineers, developers, and marketers from Argentina were in particularly high demand, with the US being one of the top countries hiring them. Other than having these hard skills, Latin American workers usually speak at least two languages (usually Spanish and English, sometimes Portuguese), which gives you better access to these new markets.
Affordable talent
Not only do you gain access to a broad talent pool by expanding to Latin America, but you also have an opportunity to reach this talent at an affordable cost. This can mean lower employer costs for your company while still being able to offer competitive and attractive compensation packages to the local workforce.
Having trouble identifying the best LATAM talent for your company? Try Henry, our reliable partner in recruiting world-class tech talent with hands-on experience and within your time zones.
Favorable time zones
The region's geographic proximity to the United States and Europe can be advantageous for companies that want to maintain close ties with these major markets. Latin America is in the perfect position to collaborate with US and Canada-based companies, while still having a significant time zone overlap with most European countries.
Cultural diversity
Latin America offers a rich mix of cultures and languages, allowing companies to adapt their products and services to a broad range of customer preferences. Local talent also boasts incredible soft skills, like adaptability, negotiation, and collaboration, allowing Latin American workers to easily fit into new teams and hit the ground running.
Legal and compliance challenges of doing business in LATAM
Whether you're planning to enter the Latin American market with your product or service or hire talent from Argentina, Peru, Mexico, Colombia, and other LATAM countries, there are a few considerations to keep in mind.
Lack of regulations
Remote work is still relatively new in Latin America, meaning that many legislations have yet to be clearly defined. A business expanding to this region would need support with deep local knowledge to resolve doubts about the best employment and payment models.
Slow digitalization
Historically, a lot of the Latin American population wasn't in the financial system. The digital infrastructure in Latin America has been developing, but there's still a lack of robust platforms for submitting documentation and streamlining bureaucratic processes.
Language and communication channels
A big percentage of the LATAM population doesn't speak English fluently, so using Spanish and Portuguese is a must. Many Latin American workers prefer more informal communication channels, like WhatsApp. Email isn't the preferred method of communication in the region.
Salary challenges
Even though Latin America is considered an affordable talent pool for foreign companies, fluctuating local currencies may create challenges in setting up a suitable compensation strategy for local workers.
Protective laws
Some countries have very protective and complex employment laws that shield workers, even in cases of legal disputes, in which employers may often lose. This makes employers hesitant to hire from certain Latin American countries without adequate legal advice and a thorough understanding of local laws and avoid employee misclassification risks.
Protect your business from misclassification risks with Deel Shield
If you're looking to gain added clarity on misclassification and liability, Deel Shield is for you. It's our most secure level of contractor hiring to protect 100% from misclassification risks.
We're working with multiple institutions of higher education who want to adopt and enhance the use of virtual learning environment. They're looking to provide the best quality of education by hiring professors across the Latin America region, however, they have faced compliance challenges related to how they're going to hire and pay this talent. Thanks to Deel, they've been able to achieve their goals by letting us handle compliance and providing their teachers with access to flexibility on how they want to receive their payments.
Christian Henning, MM/ENT Account Executive, Deel
Employer costs and employee benefits across the region
Most countries in the LATAM region are considered to be affordable when it comes to employment costs. However, the exact percentages vary by country: in Chile, your employer costs may equal ~5% of your employee's salary, while in Colombia these costs may reach 51% in some cases.
| | |
| --- | --- |
| Country | Estimated employer costs |
| Argentina | ~28% |
| Bolivia | ~16.71% |
| Brazil | ~36.8% |
| Chile | ~4.94% |
| Colombia | ~30.5-51.85% |
| Costa Rica | ~27.04% |
| Dominican Republic | ~16.39% |
| Ecuador | ~21% |
| Guatemala | ~29.3% |
| Honduras | ~9.87% |
| Mexico | ~20.3% |
| Panama | ~38% |
| Paraguay | ~16.5% |
| Peru | ~13% |
| Puerto Rico | ~13-18% |
| Uruguay | ~17.89% |
Employee benefits, both monetary and non-monetary, also vary by country.
For example, unlike in the US and some other countries around the world, bonuses are quite common in Latin America. For example, in the most part of the LATAM region, the 13th-month salary (and even 14th-month) is mandatory.
In Uruguay, employees are entitled to unlimited sick leave and is mostly covered by social security, but in Argentina, the length of the leave depends on the employee's seniority and is covered by the employer.
In Brazil, mandatory benefits include a meal voucher, and in Chile, they include life insurance, which is not the case in some other LATAM countries.
Countries like Mexico can impose considerable costs on the employer during a termination, especially since the severance package must be paid to the employee within 24 hours from the moment the termination was announced.
Attracting and retaining talent in Latin America requires compensation strategies that not only offer competitive pay but also address the specific needs and expectations of the workforce in the region.
Local workers may prefer being independent contractors rather than employees or to receive payments from a global employer in foreign currency, as a way to protect themselves from frequent and significant local currency fluctuations.
Such preferences then require careful consideration on the employer's side to ensure compliance with employment laws and may impact the scope and nature of work for the contractor.
If a customer goes to hire, for example, from Argentina without deep comprehension of what's considered competitive locally, they can lose great talent because they're not aware of what offer to make in terms of different hiring models.
Michelle Cascardo, SMB Sales Manager for LATAM, Deel
Variable pay and performance bonuses, as well as private health insurance can be strong selling points for local talent in the LATAM region.
Featured text: Check out our
Global Hiring Guide
for country-specific information on minimum wages, taxes, paid leave, and more.
Success stories: How Deel helped customers expand across LATAM
Deel operates within Latin America through its own entities in multiple countries. Our in-house teams of legal counsels, payroll experts, HR specialists, and customer success managers know all the ins and outs of the region, so they're able to provide unique insights and ongoing support to our customers, helping them grow their business internationally.

For example, thanks to our global expertise, Momentu was able to hire from Ecuador, Argentina, Mexico, Bolivia, and five other countries, including Spain.
With Deel, not only can we incorporate therapists and advisors in less than a day, but we can also easily complete variable payments more easily and save between 5% and 10% of an employee's salary costs.
Juan Pablo Montoya, Co-founder, Momentu
Similarly, a company based in Chile called Enviame could prevent losing great candidates due to a prolonged hiring process that sometimes took two weeks. With Deel, it was reduced to 12 hours.
When we learned about Deel, we also found out about its benefits. We sped up the hiring process, especially of developers, who work for us as independent contractors.
Marcell Saavedra Pinto, Head of Talent, Enviame
US and LATAM-based company EasyBroker was only able to hire in Mexico before they learned about Deel. Now, they're fully remote and have expanded their talent pool to the entire LATAM region.
Now, we open roles to any country in Latin America and we have reduced the recruitment time by almost 50%. It also helped us offer more competitive salaries and better benefits.
Sandra Rodríguez León, Operations and People Coordinator, EasyBroker
Read more about why over 20,000 businesses trust us with their growth.
Build your business in Latin America hassle-free
Whether you decide to fully enter the market to unlock a new consumer base or simply grow your workforce to close skill gaps in an affordable manner, expanding to the LATAM region can be the right move for your business.
Deel's services entail hiring both full-time employees and independent contractors in Latin American countries.
Want to zoom in on hiring from a specific country? Watch our expert-led webinars on how to hire in:
Ready to hire in LATAM? Book a demo with our experts to learn more about how Deel can help.


Join our monthly newsletter
The latest insights on today's world of work straight to your inbox.