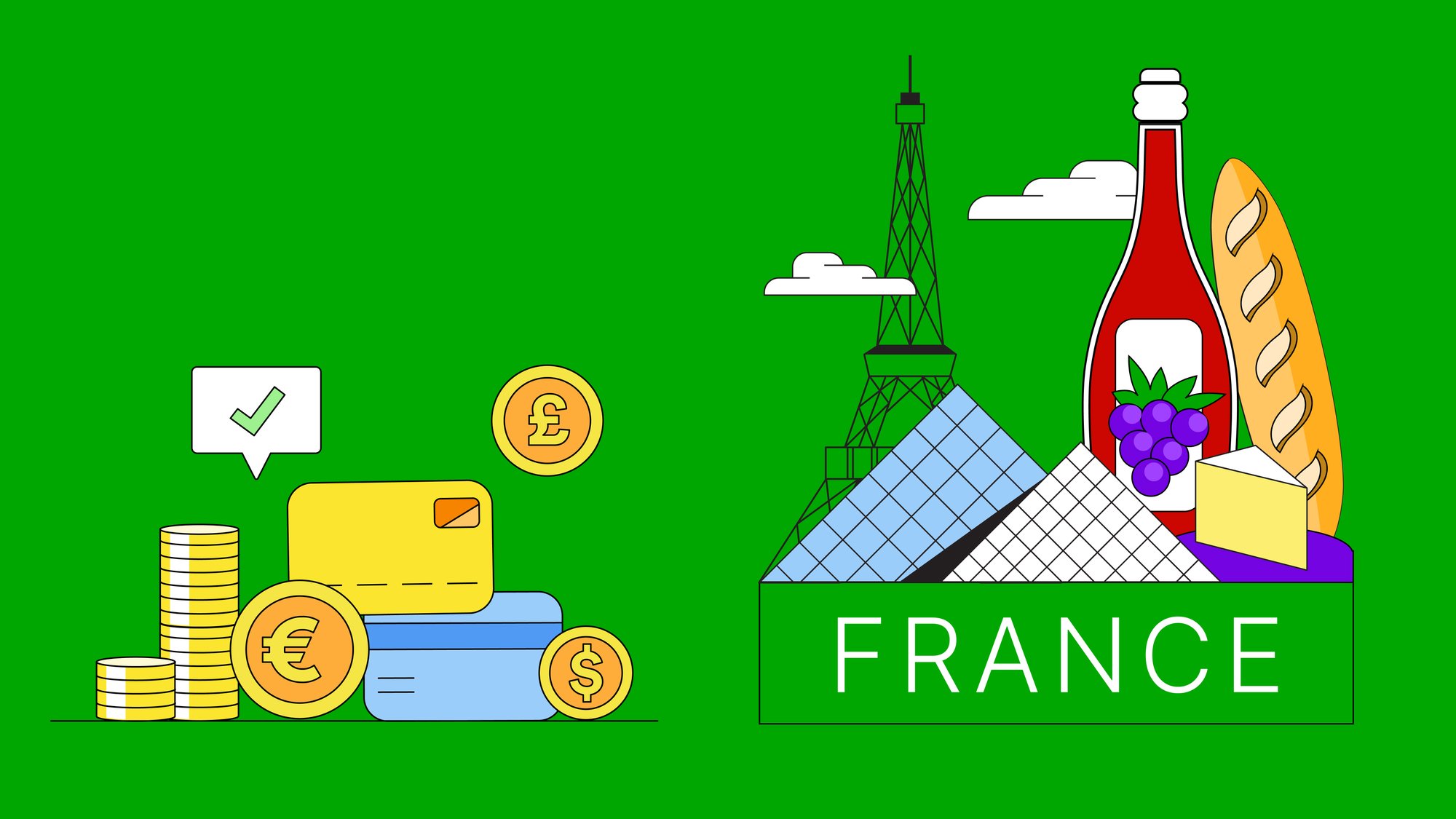 Opening a French Bank Account: A Step-by-Step Guide
Are you curious about opening a bank account in France and the available options? Discover the answers you seek within this informative post.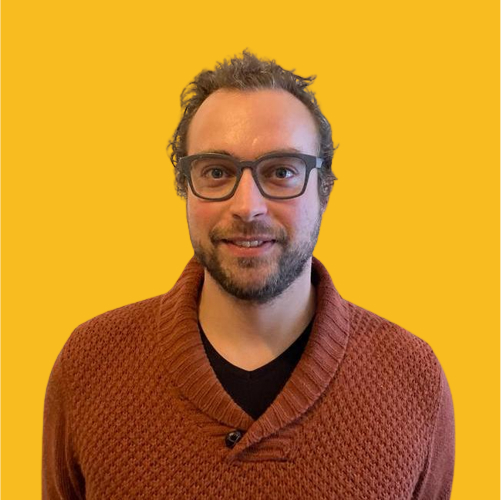 Written by Gabriele Culot
October 31, 2023
Key takeaways
Opening a bank account in France is easy, and banks offer financial products for every need.
To ensure success, make sure you have all the required documentation available before beginning the process of opening an account.
Select your financial products carefully, ensuring they fit your immediate needs and your long-term goals.
France, attracts people from all over the world, whether for studies, work, or entrepreneurial ventures. If you're gearing up to make France your new home, the fundamental first step you will need to take is opening a bank account. Join us as we navigate this process together in this guide.
1. Choosing the right bank for you
France boasts a sophisticated banking system, offering many bank options tailored to international needs. Making an informed choice is vital. Here's a closer look at some of the best banks in France:
National banks in France:
Crédit Agricole: Credit Agricole is one of France's largest retail banking groups. It offers a wide range of banking services, including savings accounts, loans, and insurance products, serving individual customers and businesses.
BNP Paribas:

BNP Paribas is a leading traditional bank in France and globally. It provides comprehensive banking services, combining local expertise with international reach, catering to various customer segments.
Société Générale:

Société Générale is renowned for its international banking solutions and offers a diverse array of financial products and services. It serves individual customers, corporations, and institutional clients in France and internationally.
Crédit Lyonnais (LCL):

LCL, or Le Crédit Lyonnais, provides personalized banking services and focuses on customer relationships. It caters to individual and corporate customers, offering a range of banking and financial solutions.
Natixis:

Natixis is a French corporate and investment bank that operates internationally. It offers specialized financial services to corporations, financial institutions, and institutional investors, including advisory and asset management services.
La Banque Postale:

La Banque Postale is a subsidiary of the French postal service, La Poste. It provides a wide range of banking products and services, emphasizing accessibility and serving the needs of local communities across France.
CIC (Crédit Industriel et Commercial):

CIC is one of the oldest banks in France and specializes in serving businesses, professionals, and individual customers. It offers a range of financial solutions, including business banking, wealth management, and retail banking services.
International banks in France:
Online banks in France:
Choosing the right bank in France depends on various factors, such as your banking preferences, the level of international services required, and your comfort with online banking platforms. Consider each bank's specific services, banking fees, and customer support options to align your choice with your financial needs and lifestyle. It's essential to explore the offerings of different traditional and online banks to make an informed decision that suits your banking requirements in France.
2. Gathering the required documents
When opening a bank account in France, specific documents are essential, and the requirements can vary based on your residency status. To open a bank account in France, you will generally need the following documents:
For French residents:
Proof of identity:

A valid French national identity card or passport.
Proof of residence:

Documents such as utility bills or rental contracts bearing your name and French address to confirm your residence.
For non-residents:
Passport:

Essential for non-residents, your passport serves as a primary identification document.
Proof of residence:

While this may be from your home country, it serves as a secondary confirmation of your address, often required by banks.
For newcomers/expats:
Passport:

Crucial for identification, showcasing your legal status within France.
Proof of residence:

Having some address verification from your home country or a temporary French address is beneficial.
Proof of income:

Documents such as payslips or rental contracts are often needed to demonstrate financial stability.
Additional identification documents might be necessary, depending on the bank's policies. Contact your chosen bank in advance to understand their specific documentation needs, as these requirements vary.
Tips for a smooth bank account opening process
Local etiquette: Understand local business customs, including greetings and professional etiquette, to create a positive first impression.
Prepare financial documents: Prepare all necessary financial documents, including proof of income and residence, to expedite the account opening process.
Language preference: Consider banks where English-speaking staff are prevalent, especially if you're more comfortable communicating in English than in French.
Stay informed: Keep up-to-date with France's economic climate and any regulatory changes that might impact bank policies and procedures.
Network: Utilize local business networks and seek recommendations. Personal referrals from business associates or friends can sometimes facilitate introductions and expedite the account opening process.
3. Choosing among popular types of bank accounts available in France
France's bank system offers diverse account options, each tailored to specific financial needs:
Compte courant (Current account):

A versatile account for day-to-day transactions, bill payments, and ATM withdrawals, often with features like bank cards and checkbooks for convenient access to your funds.
Compte à terme (Fixed deposit account):

Lock in your funds at a fixed interest rate for a predetermined period, offering stable and enhanced returns on your savings.
Compte bancaire joint (Joint bank account):

Suitable for managing shared expenses, joint accounts allow multiple account holders to contribute and access funds.
Compte bancaire entreprise (Business account):

Tailored for entrepreneurs and businesses, these accounts offer business loans, merchant services, and specialized banking solutions to facilitate smooth financial operations.
Compte bancaire étudiant (Student account):

Designed for students, these accounts often feature reduced fees and educational resources, fostering financial literacy and responsible money management from an early age.
Compte épargne (Savings account):

An account designed for saving money while earning interest. Savings accounts offer a slightly higher interest rate than current accounts. They are ideal for individuals looking to grow their wealth over time.
Compte jeune (Youth account):

Similar to a student account, a youth account is specifically designed for younger individuals, usually between 12 and 25. These accounts come with special features like lower fees, educational resources, and sometimes, parental controls, encouraging responsible money management from a young age.
Compte de chèques (Chequing account):

A specific type of current account that focuses on providing cheque services. Chequing accounts are suitable for individuals or businesses that frequently use cheques for transactions and payments.
Compte à la consommation (Consumer account):

This type of account is tailored for individuals who require credit facilities such as personal loans, overdrafts, or credit lines. It allows for easy access to credit while managing day-to-day banking needs.
Compte joint avec survivance (Joint account with right of survivorship):

Similar to a regular joint account, this account type includes a right of survivorship, meaning that in the event of one account holder's death, the remaining account holder automatically becomes the sole owner of the account without the need for probate.
Compte courant professionnel (Professional current account):

Geared towards entrepreneurs, freelancers, and small business owners, this type of account provides specific business-oriented services, including invoicing tools, business loans, and merchant services tailored to business needs.
Compte de gestion (Management account):

An account often used by individuals who appoint financial managers or advisors to handle their finances. It allows the designated manager to make financial decisions and manage funds on behalf of the account holder.
4. Accessing online and mobile banking in France
France's banking sector excels in digital innovation, providing seamless online and mobile banking experiences:
24/7 accessibility:

Access your accounts anytime, anywhere, through user-friendly online platforms and mobile apps.
Security measures:

Banks prioritize security, employing encryption and multi-factor authentication for safe transactions.
Convenient transactions:

Set up bank card payments, transfer money between accounts, and manage international transactions conveniently online.
Customer support:

Many banks provide customer support through online chat, ensuring quick assistance for queries and issues.
Mobile wallet integration:

French banks integrate with popular mobile wallets like Revolut and Wise, allowing seamless digital payments in stores and online.
With France's robust online and mobile banking options, managing your finances has never been more convenient. Embrace the digital era and experience secure, efficient, and accessible banking services tailored to your needs.
5. Exploring additional financial services
Beyond basic banking, France's financial institutions offer specialized services tailored to diverse customer needs:
Currency exchange:

Given France's international ties, banks provide competitive currency exchange services. Customers can easily convert currencies, transfer funds internationally, and hedge against exchange rate fluctuations.
Banque de France Services:

Access services provided by Banque de France, the central bank of France, for information on banking regulations, financial stability, and monetary policy.
Direct debits and cheques:

Set up direct debits for recurring payments and utilize cheques for specific transactions, ensuring flexibility in your banking transactions.
Overdraft facilities:

Some banks offer overdraft facilities, allowing you to access additional funds beyond your account balance, subject to approval.
International banking:

Explore international banking options, including non-resident accounts and providers specialized in serving the American expat community in France.
Livret a account:

A regulated savings account in France, Livret A offers tax-free interest and is often used for emergency funds and short-term savings goals.
Local bank services:

Utilize services provided by local banks, especially if you're residing in smaller towns or villages, for personalized banking experiences.
Traditional banks vs. fintech providers:

Consider both traditional and innovative fintech providers like Revolut and Wise for bank services, comparing fees, digital features, and customer support to make an informed choice.
6. Opening your French bank account online or in person
In France, it is not always necessary to visit a bank's local branch in person to open an account. Many banks, including traditional and online banks, offer online account opening services. These services allow individuals to complete the account application process entirely online without the need to visit a physical branch.
However, some banks might require in-person verification, especially for specific types of accounts or if additional documentation is needed. For example, if you are opening a business account, some banks might require a face-to-face meeting to discuss your business needs and verify your identity.
If you prefer specific services or account features, visiting a branch could be beneficial to discuss your options with a banking representative. Additionally, visiting a branch might help you navigate the account opening process more smoothly and address any questions if you are a non-resident or a newcomer to France.
Experience France to the fullest with Deel
Whether you're an entrepreneur, a digital nomad, or a newcomer to France, the country's vibrant culture, modern banking services, and global connectivity offer you the tools to manage your finances seamlessly. However, even before you start shopping for banking services, you will have to secure a visa, or relevant permits to live in France.
Deel simplifies obtaining essential visas and permits for your French journey. Explore how our visa support services can assist you in realizing your ambitions in France, and begin planning your adventure today.