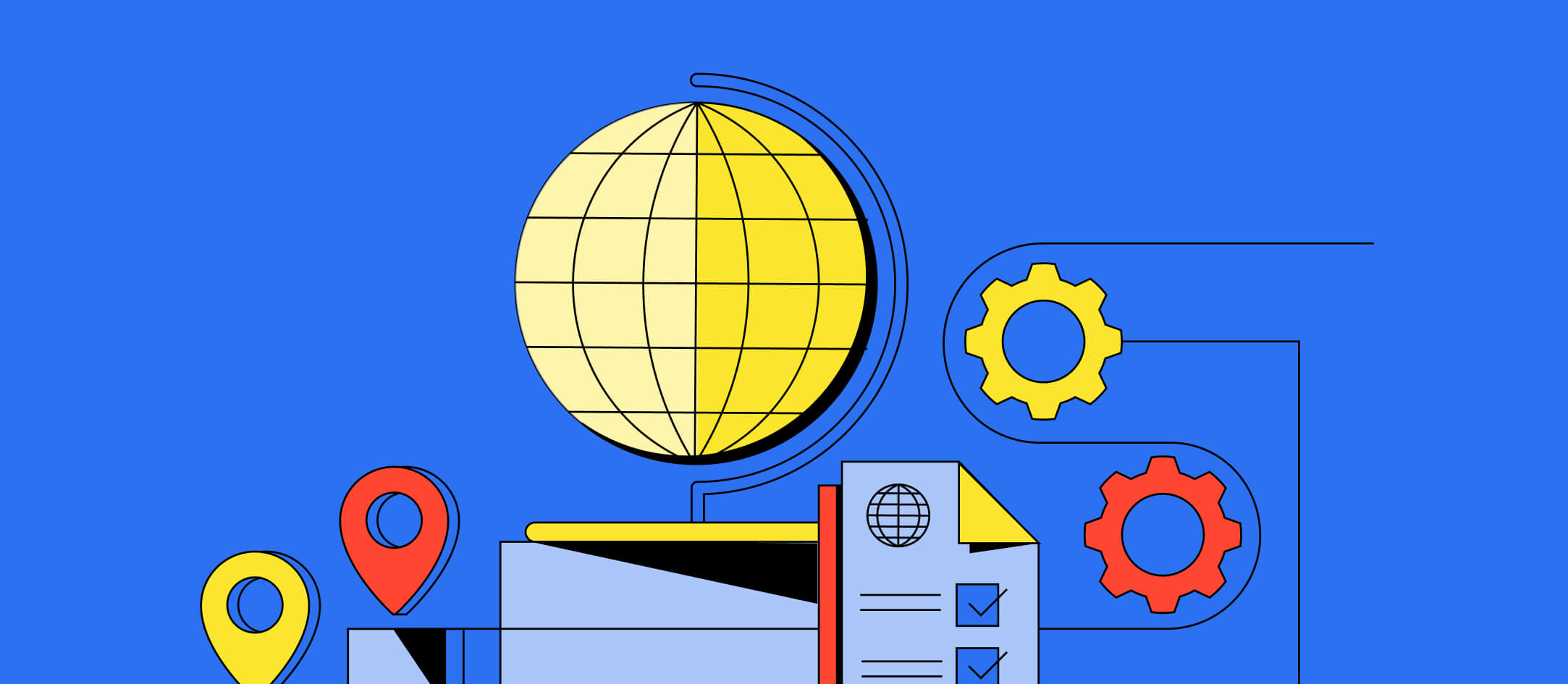 5 Ways an EOR Can Improve Your International Employee Experience
An employer of record (EOR) is the most straightforward way for businesses to recruit global talent–and make your business a better place to work. Discover how an EOR improves your international employee experience.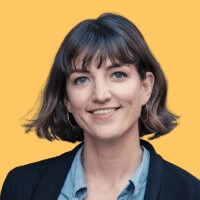 Written by Jemima Owen-Jones
March 21, 2022
Contents
Need help onboarding international talent?

Try Deel
Key takeaways
Other than hiring services, an employer of record (EOR) provides additional features that contribute to an excellent international employee experience.
EORs give your international employees access to tailored training and onboarding, localized employee benefits and support, and more.
When hiring through an EOR, you can make sure all your employees have an equitable employee experience regardless of location.
Improving employee experience is a top priority for 92% of employers, especially in a post-pandemic world. COVID-19 caused many employees to reevaluate their work lives, with many quitting to pursue better work-life balance opportunities.
A positive employee experience is particularly important in the era of remote work. Remote teams, dispersed across different geographies and time zones, are more likely to experience loneliness, cultural barriers, disconnection from their colleagues, and issues building and maintaining trust.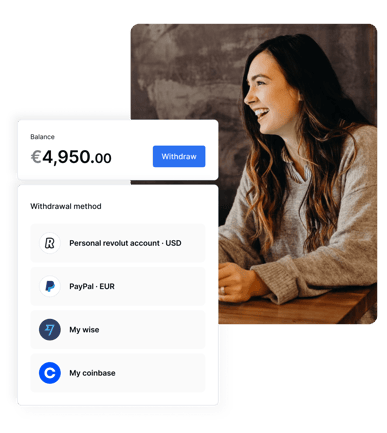 While an EOR makes international hiring legal and easy, you may fear that outsourcing employment will lack personal touch or cause a sense of disconnection between teams, hindering employee experience. After reading this article, you'll understand how an EOR strengthens remote teams and boosts your international employee experience.
1. Smooth onboarding experience
When an EOR hires a new employee on behalf of a client company, they facilitate an onboarding plan for all the paperwork involved in making an international hire. The EOR handles all of the complex contracts, legal, and tax prep for employees, reducing confusion and allowing them to focus on meeting their new team members, preparing for the role, and settling into the company culture.
Did you know?
Deel's global HR platform offers workflows with fields tailored to each country you're hiring from. You can onboard a new employee in no more than 7 minutes.
During a new employee's first week, an EOR can also help them get set up with all the necessary tools and equipment and assist with other HR processes, including:
Contract support: EORs assist with contract renewals, extensions, and conversions throughout the employee life cycle
Compensation plans: EORs help employers determine competitive pay for the employee's experience, the local cost of living, and ​​minimum wage laws
Offboarding: EORs provide a well-structured termination plan, completing all paperwork and ensuring compliance with statutory requirements such as severance and notice periods
2. Flexible and diverse work environments
EORs go hand in hand with the future of work: they enable employees to live and work anywhere globally, which is vital since 88% of workers say they will look for flexible hours and locations in their next job. An EOR can easily modify contracts if employees decide to relocate or travel for long periods.

In the same study, 86% of employees said they want to work for a company that prioritizes diversity. Since EORs open the door to hiring around the globe, they create naturally diverse teams. Further, EORs are familiar with the working culture of the people they hire, often with globally distributed customer success and support teams of their own.
Flexibility is the theme over everything. It goes back to the culture and so much is led by your management teams. It's been beyond proven that people have been successful in remote environments, it opens you up to really good talent and it [improves] retention strategy to show that we're giving you flexibility, and we're celebrating it.
Casey Bailey, Head of People, Deel
3. Employees get paid on time, every time
An EOR has its own global payroll software and takes care of the entire payment process for all of its employees. This guarantees employees get paid in their local currency without any exchange fees or markups, and no one ever misses a paycheck. When employees have stable pay, they can spend more time focusing on their job and worry less about their financial well-being.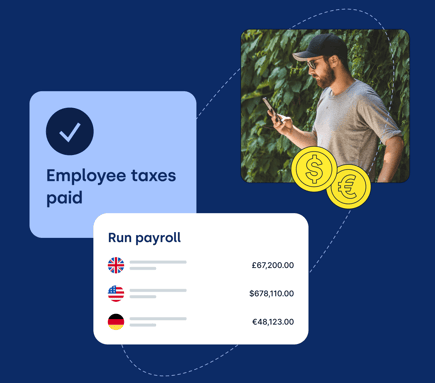 4. Localized employee benefits
In a study by the US Chamber of Commerce Foundation, more than half of millennial respondents (56%) agreed that a quality benefits package influences their choice of employers, and 63% say that benefits are a top reason to stay with an employer.

An EOR should take care of all benefits administration required by law in the country the employee resides. Global employee benefits vary from country to country but often include maternity leave, childcare benefits, paid vacation, and healthcare.

Apart from compensation, which is the first topic of discussion with an employee, health insurance is the most important benefit an employer can offer. An EOR can provide distributed teams with health insurance, help with plans and pricing, and suggest standard coverage levels with authority.
Access incredible perks both for you and your employees
Thanks to Deel's large partner network, you can access incredible discounts and free trials to further improve your employee experience around the globe.
Check out discounts on Slack, HubSpot, and Quickbooks subscriptions, and other perks.
5. Additional fringe features for employee engagement
The best EORs have extra features bundled with their core offering to improve the employee experience, engagement, and retention. For example, businesses that hire with Deel can also gain access to Deel Engage plugins. Deel Engage integrates with Slack to help organizations and HR teams manage onboarding, one on ones, and paid time off from one location.

Some companies with EOR services also help companies with non-EOR services, like hiring foreign independent contractors. In addition to its EOR, Deel can also help you onboard, pay, and provide benefits to contractors anywhere in the world in minutes.

Contractors don't usually get access to the same benefits and perks as employees. Deel, however, provides contractors with access to Deel Advance, where they can access their money wherever they need it, in their preferred currency.

Contractors can also take advantage of Deel Crypto, which enables them to withdraw earnings in Crypto in seconds, eliminating expensive transfer fees and long waiting times.
Easily Hire in 150+ Countries
Hire anywhere without worrying about local laws, complex tax systems, or managing international payroll.



Is an EOR the right option for your business?
While EORs are often the ideal solution for hiring and retaining global teams, they're not for every company at every point in time. It's always worth weighing up the pros and cons to ensure it's the right fit for your business.

For example, although using an EOR to hire and onboard your remote employees will relieve you and your human resources (HR) team of many responsibilities, it might make you feel like you have less involvement or control. However, this is not the case since EORs do not take away the day-to-day management of the employees.
When should you consider hiring employees through an EOR instead of contractors?
Companies building their teams from the ground up need to decide if they need independent contractors or full-time employees. The decision becomes even more complex when you're hiring globally. Who should you hire?
Also, EORs may not be the best choice for companies interested in expanding to one other country, especially if they want to open an office. The biggest advantage of EORs is that they help you hire people in many foreign countries, even if you have no plans to invest your business in those countries further. If you want your US-based business to establish a physical location and brand awareness in Mexico, opening a local subsidiary may make more sense than using an EOR to make your first hires.
Small businesses use EORs to avoid opening costly foreign subsidiaries
Small businesses and startups use EORs to grow their business quickly and cost-effectively. Smaller startups that want to hire employees internationally often lack the time or resources to open a foreign subsidiary in another country.

An EOR helps small businesses sidestep the bureaucratic obstacles of global employment so business leaders can focus on supporting their team and growth initiatives. They also help manage small business payroll and taxes, which can snowball to take up tons of time.
Companies looking to expand globally can utilize EOR as a way into new markets quickly without the initial need to set up a new entity. There are a lot of ways EOR can help mobility (work visa sponsorship, parking, stealth expats, delayed assignments, and more).
Steve Hoffman, Senior Strategic Partnerships Manager, Deel
Enterprises use EORs to hire in many countries
Enterprises businesses use EORs to expand internationally and compliantly. Often, larger companies are eager to enter new markets or engage in mergers and acquisitions, but complex local laws and onboarding delays halt their progress (or require large teams of in-house HR professionals). An EOR enables you to bulk onboard talent in hundreds of countries in minutes.
Provide a world-class international employee experience with Deel
Are you struggling to invest the necessary time and energy into your international employee experience?
Deel removes the HR hurdles of compliance, contracts, and payroll so you can focus more on your employees. With 100+ owned entities around the world and 200+ in-house tax, payroll, and legal specialists, we allow you to build and scale your global team effortlessly and save up to $210,000 of entity setup costs per country.
Next steps
➡️ Ready to get started?
Learn how Deel can help you hire full-time employees in over 100+ countries where we have our own entities.
📖 Need more info?
Download our guide to everything EOR and learn why an employer of record is a cost-effective, quick, and compliant method of expanding your business overseas.
Expand your team and reach
Global scaling makes sense. See why with a free copy of the Business Case for Global Hiring report
Get download