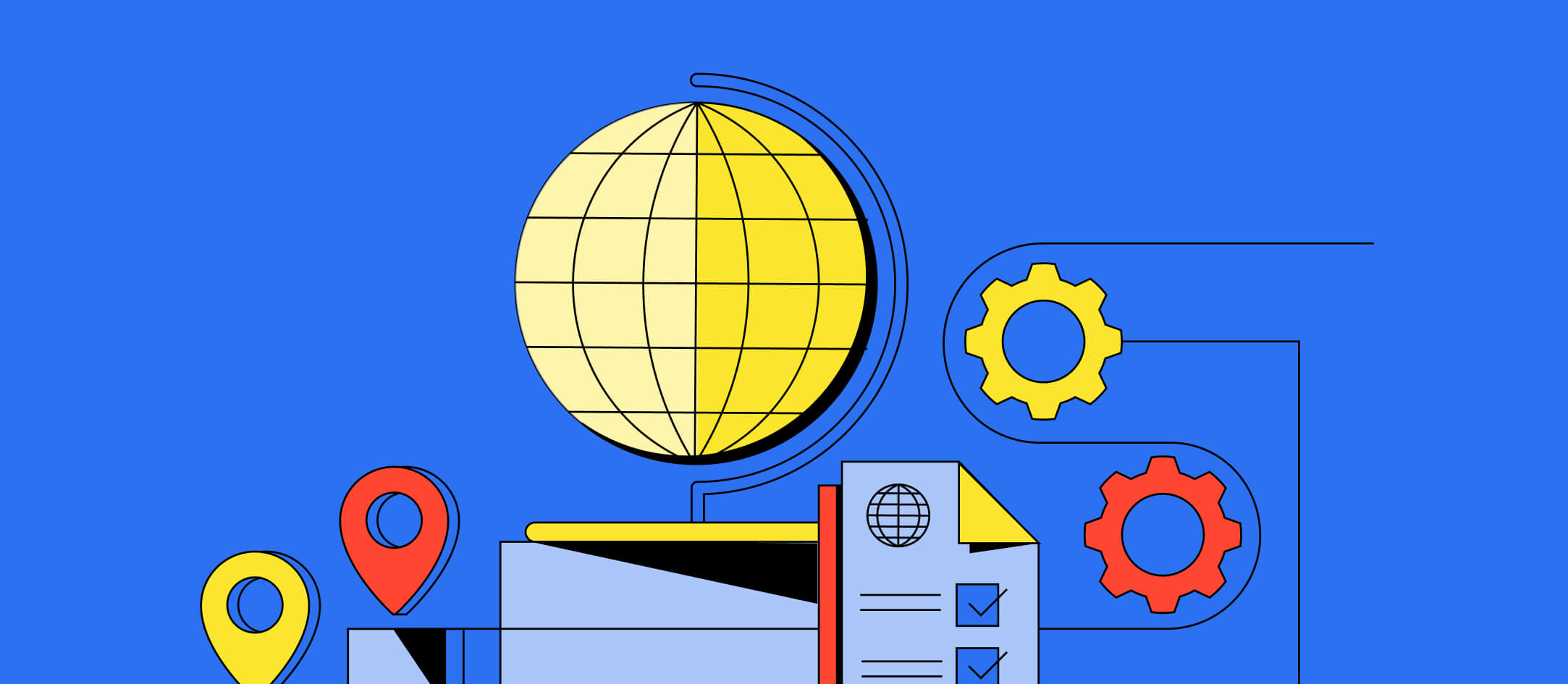 The Pros and Cons of Employer of Record (EOR) Hiring
An Employer of Record can help you with your basic hiring needs and make the recruitment process in another country much less complicated. Find out whether this is the right option for your HR needs.
Written by Anja Simic
September 17, 2021
Contents
Need help onboarding international talent?

Try Deel
EORs work in a specific way, so they might not be the perfect solution for your recruiting needs. Check out the employer of record pros and cons in our article and find out whether this is the right option for your HR needs.
What is an employer of record and how can it help your business?
An Employer of Record is a third-party agency that takes all of your hiring, recruiting and HR processes upon itself. EORs do not replace your own human resources division, it mostly augments it. Why would you need augmentation of your HR? Well, when you are hiring people from outside the country your business operates in, you would need to open a subsidiary in each of the countries you plan to recruit in. To put this in simpler terms: if your company is based in the US and you would like to hire someone in Australia, you would need to register your business there. Registering a company entails a lot of different laws you must comply with; if you want to recruit there or operate your business there. However, there is an alternative to hiring employees globally, without the need for a subsidiary - EOR. Hiring people through the employer of record services means you don't have to have a company locally. Instead, your global employees are hired on behalf of your company which is sometimes exactly what your business needs.
What does an employer of record service actually do for you?
Takes care of all administrative tasks regarding employment locally
Takes care of onboarding
Sets up the contract in accordance with the local employment laws
Manages the payroll and payroll taxes
Supplies local benefits administration such as health insurance
Handles most of the recruitment expenses, including employment arrangement
Manages timesheets for a number of employees
Supplies all work permits and visas (if necessary)
Terminates contracts and dismisses employees
Pros of hiring through the employer of record
Employer of record services help businesses overcome distance and go beyond national borders when recruiting new employees. This form of employee leasing has many advantages over in-house solutions.
Easily expand your business to global markets
EOR services allow you to tap into other markets in different countries. Being able to instantly hire employees all over the world without a subsidiary registration simplifies your business's expansion, letting you hire in days, not weeks or months. This makes the employer of record a great choice for small companies that are looking to cover various markets. It also works well with larger companies that want to find an experienced workforce that is already used to working on the local ground.
For most small business owners, it makes sense to avoid investing in a full-time HR division before your business gets established. Employer of records give you the use of their HR professionals at low costs, helping you resolve documentation and legal needs. EORs become extremely cost-effective ways of recruiting new full-time employees in other countries.
Employer of record takes care of everything
When you get a new hire through an EOR, this person will already be ready to work. The employer of record will have already taken them through the onboarding process and prepared them for the job. Additionally, an employer of record should have their own payroll software and take care of payment for all of their employees. This means no one misses their paycheck and you don't have to manage pay period timesheets. Finally, if the employee doesn't fit the position, the EOR will terminate their contract. However, keep in mind that the employer of record doesn't influence your business decisions and that you as the business owner have full ownership of your staff's working relationship. The employer of record takes care of the administrative tasks around hiring, from the very first to the last day of an employee's contract.
Suitable working environment
EOR will provide a more conducive working environment, more suited to the local people they recruit. They will definitely implement your wishes and needs when hiring, but they will also make the process easier on the employees. Each EOR is used to working with potential candidates in their area. They know more about both the working culture of the people they hire, as well as how to properly manage the integration on the local level.
Don't worry about local compliance
One of the best things about relying on EOR services is that you don't have to worry about any employment laws or labor laws for the country you're recruiting in. Employers of record will take care of it all for you, making sure you are compliant with all of the local laws. So, all you would need to do is choose who you want to work with. Additionally, they will take full employer responsibilities, such as:
Employee benefits - EOR takes care of all benefits administration required by law in the country of operations. These may include maternal leaves, paid vacation, healthcare, etc.
Workers' compensation - in case of a worksite accident, the employer of record will provide workers' comp in accordance with the local laws.
Insurance - employers of record provide their own insurance plans for employees, including health insurance.
No additional payroll taxes you have to worry about
The taxes that will need to be paid are already incorporated in the price you are paying when you hire through the employer of record services. This can save countless hours required for processing and submitting taxes in each specific country your business operates in. Not to mention any fines and penalties caused by missing or misfiling a tax report.
No co-employment arrangement
Even though co-employment isn't a bad thing, most business owners tend to avoid it as it creates unnecessary legal challenges. Unlike Professional Employer Organizations that offer to be co-employers with your business, an employer of records keeps things simple. They are the full legal employer (on your behalf) and, as we mentioned, they take care of all the legal compliance requirements.
💡 Read more: 5 Employer of Record Use Cases for Enterprise Companies
Employer of Record RFP Template
Evaluating EOR? Download a free Request for Proposal template and make an informed decision about the best employer of record solution for your global workforce.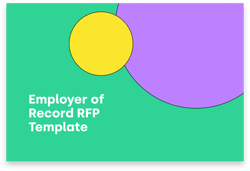 Cons of hiring through the employer of record
While relying on the employer of record services is usually great, it is not for everyone. In some cases, it may even prove detrimental to your business's day to day activities.
It may feel like you have less control
Hiring another entity to take care of the recruitment process will definitely make you feel like you have less influence over the employee onboarding process. Even though employer of record companies have their own HR specialists who are trained to equip your candidate for your business, some business owners like to welcome every potential candidate themselves.
Atrophy of HR
Using EOR services will take the load off your company's human resources division. This isn't necessarily a bad thing in the sense that it will take a lot of work from your HR team. However, it can lead to outsourcing too many jobs and leading your HR division to slowly fall behind. If you are planning on hiring global employers through the employer of record services, consider shifting your in-house HR department towards learning and development to ensure everyone grows alongside the company.
Changes in company culture
Having someone else recruit employees can change the way you would like to develop your company. Even though the EOR is the legal employer, their behavior towards employees will still reflect on you in a way. Additionally, using EOR can affect your company culture in general, adding a little bit of friction into your daily workflow. So, definitely try to envision where you see your business in a couple of years and whether outsourcing your onboarding processes will change your vision.
Hire globally with Deel
Benefits and challenges can be subjective. What seems like the best move for some businesses may be counterproductive for others. One thing can't be denied, though: with remote working opportunities and new markets enabled, this type of employment setup is more and more common.