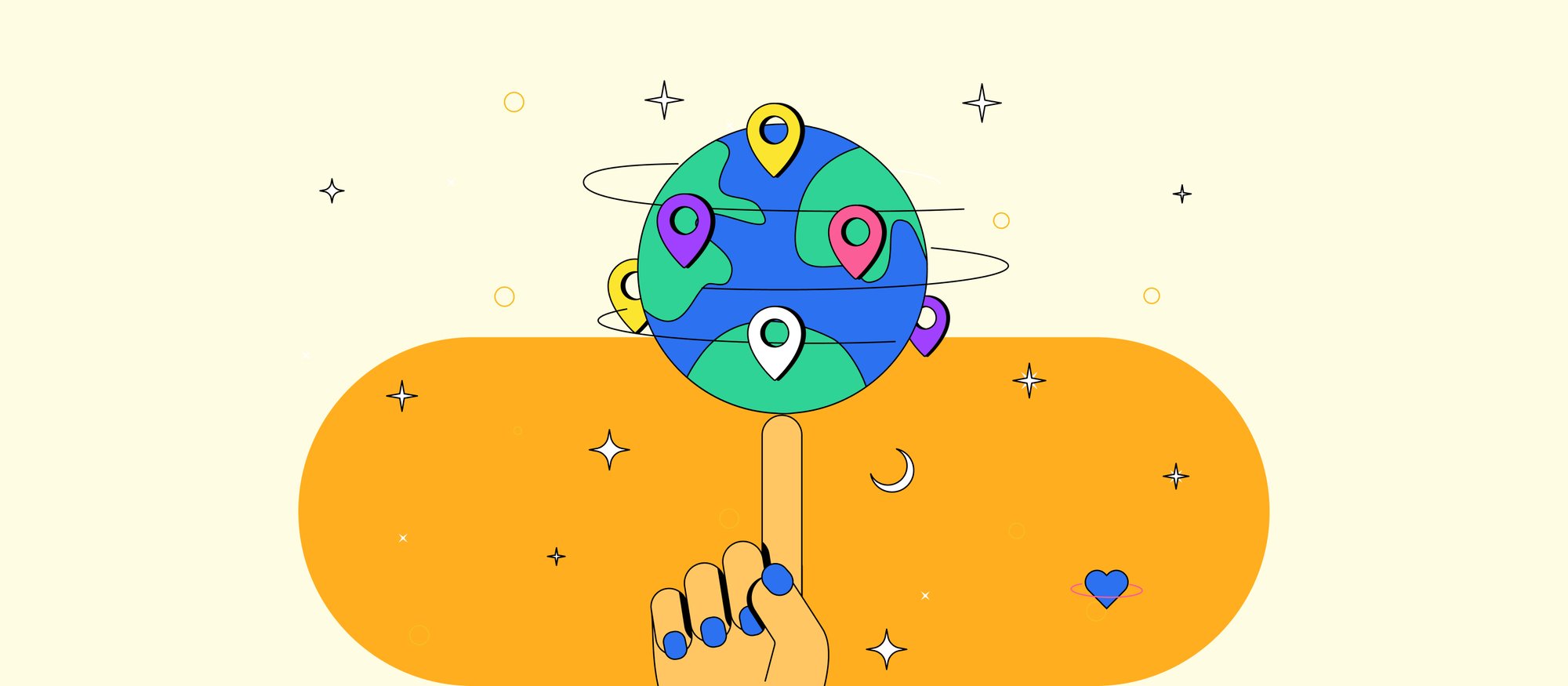 Your Guide to a Competitive Global Employee Benefits Plan
This guide is your one-stop shop for building a competitive and compliant global benefits package for a modern international workforce.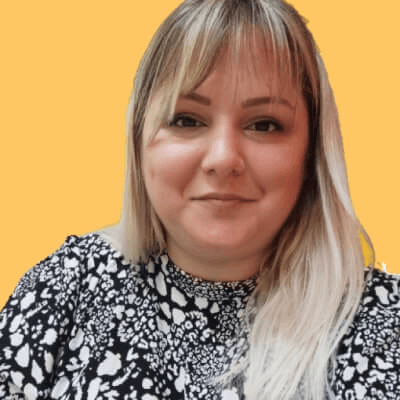 Written by Stefana Zaric
April 20, 2023
Contents
Need help onboarding international talent?

Try Deel
Key takeaways
Global employee benefits include both statutory benefits required by local laws and additional perks offered by international employers.
Some of the most desired employee benefits globally are flexible work arrangements, paid time off, health and wellness benefits, and pension and retirement plans.
To ensure compliance and improve employee experience, employers should offer localized employee benefits packages that meet the needs of employees in different countries.
Some employers may think they can't afford to offer competitive employee benefits, but in today's world of work, you actually can't afford not to have an attractive employee benefits plan.
For 66% of workers, a strong benefits package is the most significant factor influencing their decision to accept a job offer. Similarly, companies with solid benefits offerings have 56% lower attrition than companies that don't invest in perks.
But other than giving your business a competitive advantage in the global battle for talent, when building an international workforce, you need to ensure full compliance with local employment laws.
Here you'll learn everything you need to know about building a top-notch global benefits package while staying compliant in 150+ countries with Deel's HR and payroll compliance expertise.
What are global employee benefits?
Global employee benefits refer to the non-wage compensation offered to a distributed team on top of their net salary, encompassing various components such as healthcare plans, pension programs, wellness initiatives, and more.
These benefits are tailored to meet the needs of employees across different countries and are essential in attracting and retaining talent, promoting employee well-being and loyalty, and ensuring compliance with local regulations in the international work environment.
Examples of top-rated global employee benefits
While statutory employee benefits depend on each country's employment laws, supplemental benefits, also called non-mandatory employee benefits, depend on what an employer is ready to offer.
For example, pet insurance and flexible working schedules have recently gained popularity, but employer-provided healthcare and retirement plans have been on the list of most desired employee benefits for a long time.
Other global employee benefits global workers appreciate include the following.
1. Vision and dental insurance
These packages typically cover preventive visits, routine cleanings, discounts on glasses, and more, and can cost from $10 up to several hundred dollars per employee per month.
2. Unlimited paid time off
By granting employees unrestricted paid leave as long as their work is completed, this benefit promotes work-life balance and empowers employees to manage their time and responsibilities more effectively, resulting in increased productivity and reduced burnout.
3. Life insurance
Providing financial security for employees' families in the event of the employee's passing, life insurance offers peace of mind and support during challenging times, helping employees feel more secure in their personal and professional lives.
4. Retirement plans
Retirement benefits, such as pension plans and 401k contributions, offer financial security for employees after they stop working, ensuring a more stable and comfortable future, and encouraging long-term loyalty to the company.
👀 Webinar to watch: Future of Work: What Talent Wants
5. Financial counseling
Financial education and one-on-one counseling sessions help employees make informed financial decisions and improve their overall financial well-being, leading to reduced financial stress and improved job satisfaction.
6. Learning and development perks
Career development programs, including HR counseling sessions, paid courses, and soft skills training, foster professional growth and skill enhancement, empowering employees to take charge of their career progression.
7. Student loan repayment
By making monthly contributions towards employee student debt, employers can alleviate the burden of education expenses and supports employees' financial stability, enabling them to focus on their career growth.
8. Childcare assistance
From on-site daycare availability to flexible work schedules and dependent care assistance programs, these benefits aid working parents in managing their family responsibilities effectively, promoting a family-friendly work culture.
9. Wellness programs
Wellness initiatives, such as gym memberships, meditation sessions, health screenings, and mental health benefits, prioritize employees' physical and mental well-being, leading to improved employee engagement and reduced absenteeism.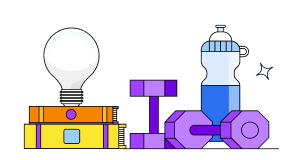 10. WFH stipends
Providing a work-from-home stipend covers necessary equipment costs and acknowledges the challenges of remote work, ensuring employees have a conducive work environment, and maintaining productivity in remote settings.
11. Pet insurance
This benefit offers coverage for pet health expenses, promoting a pet-friendly and caring work environment for employees with furry companions, enhancing employee satisfaction and overall workplace happiness.
12. Private healthcare
Offering premium healthcare coverage that includes outpatient care, mental health support, and personalized treatments, this benefit appeals to top talent and prioritizes employee well-being, making the company an attractive employer in the market.
13. Access to flexible workspaces
To enable your distributed workforce to connect and collaborate, you may want to provide passes for flexible office spaces, fostering teamwork and social interactions, strengthening employee relationships and promoting innovation.
See how you can offer access to flexible workspaces to your global employees with Deel.
14. Mentorship programs
These programs promote a culture of learning and leadership development, encouraging employees to grow professionally and fostering a sense of loyalty to the organization, creating a positive and supportive work environment.
15. 4-day work week
Proven to boost employee well-being and productivity in countries like Spain and the UK, the 4-day work week introduces a healthier work-life balance and enhances employee satisfaction, resulting in increased retention and improved morale.
Real-life examples of employee perks
Here are some of the best employee benefits from top-rated companies worldwide:
Deel has a monthly allowance budget employees can spend on books, work equipment, learning, healthcare, fun activities, and more
Facebook provides a $4,000 bonus for employees with a newborn
Netflix offers up to a year of paid parental leave
HubSpot offers tuition reimbursement and unlimited holidays
Starbucks has free Spotify subscriptions
BetterUp offers pet insurance and virtual coaching
Webflow offers a $1,000 bonus for the first time an employee takes 5+ consecutive days off
Accenture has adoption and fertility treatment leaves
Vodafone has a special program for employees returning to work after a career break
Salesforce offers seven paid days off for volunteer work
Mandatory employee benefits for US employees
According to the US Department of Labor (DOL), an employer must make sure their employees (and their families) have access to the following types of employee benefits:
Social security:

Social security is a national program that provides income for retired workers and dependents, and includes short-term disability insurance. Employers and employees both contribute to social security via payroll taxes on employee wages. The social security tax is a part of the FICA taxes: employers and employees both pay 6.2% of employee wages.
Medicare: Medicare provides medical care for retired employees and those who require long-term medical care. Just like social security, employers and employees each pay 1.45% of the employee's gross wages for medicare.

Unemployment insurance:

Known as FUTA, unemployment insurance provides income for employees who lose their jobs. Employers pay FUTA through their payroll taxes: employers pay 6% of the first $7,000 each employee earns per year. If eligible, you can file the Form 940 and receive tax credit of 5.4%, after which you pay FUTA taxes at a 0.6% rate.

Workers' compensation:

Workers' compensation covers medical expenses and income for employees who get injured or ill while at their workplace. On average, employers pay $1 per every $100 of employee wages. The total payment made to an employee depends on the severity of the illness or injury, business risks, healthcare costs, and state laws.

Health insurance:

Employers with more than 50 full-time employees must provide an affordable health insurance package. Specifically, employees must not have to pay more than 9.83% of their annual salary and 95% of employees (and their children) must use the insurance benefit.

Family and medical leave:

The Family and Medical Leave Act requires all employers with over 50 employees to provide unpaid sick leave to their employees, during which their job remains protected. Employees may take sick leave for up to 12 weeks for serious or chronic illness, caring for an immediate family member with such an illness, or childbirth.

Mandatory employee benefits in other countries
Statutory employee benefits depend on the laws in each local market you hire from. Here are a few examples to illustrate how different labor laws can be.
In the US, paid time off is typically provided by most employers, but it's not required by law. However, in most European countries, full-time employees are entitled to a specific number of paid vacation days per year, sometimes depending on their tenure.
Other mandatory benefits include:
Health insurance
Retirement contributions
Long-term disability coverage
Paid maternity leave (up to 12 months)
Spouse's pensions
In Asia, employees receive pension insurance, maternity insurance, unemployment insurance, medical insurance, and work-related injury insurance in almost every country.
Many employees residing in African countries are entitled to a skills development levy on top of medical and unemployment insurance.
In Australia, employees are entitled to paid time off, maternity leave, long service leave, paid sick leave, and superannuation.
In some countries in LATAM, such as Brazil, even dental care is mandatory. Other common statutory benefits include retirement plans, paid time off, medical care, and in some cases, 13th and 14th-month salary.
Check out our global hiring guide to learn country-specific lists of statutory employee benefits.
Why invest in a strong benefits package?
Employee benefits are an investment rather than an expense. According to Buck, 80% of employers experienced direct savings thanks to their voluntary benefits program, mostly through employee attraction and retention, employee engagement, and higher participation in cost-favorable plans.
Attract top talent
The pandemic and subsequent rise of remote work started a talent war around the globe. Employees are getting picky, especially the ones who perform jobs in high demand, such as software engineers. In addition to competitive salaries, companies need to offer competitive employee benefits, too.
We want to live in a world where workers can access the best products, perks, and services regardless of their location.
Khizar Naeem, Senior Product Manager API & Partnerships, Deel
Increase job satisfaction and retention
Benefits like unlimited paid time off, flexible working hours, or wellness programs can help increase your employee retention rate. Holistically healthy employees, who feel valued and fairly compensated for their work, are 74% more likely to be happy with their workplace, according to a Metlife study.
Comply with legal requirements
Learning about mandatory employee benefits around the world also helps you avoid legal penalties for non-compliance with local laws. When hiring international employees, you need to learn about minimum wages, taxes, working hours, and statutory benefits to ensure you provide your employees every legal entitlement.
Reduce costs
Offering non-expensive incentives like paid time off can turn out to be a cost-effective strategy to meet your global team's benefits needs while reducing overall business expenses. Small businesses can particularly gain from offering employee benefits that don't cost anything, like flexible working hours, as it'll help them attract talent despite a limited budget.
🎓 See h
ow Crimson Education hired in new locations with more flexibility thanks to Deel!

Read more
Improve employee productivity
With the right benefits package, you can help your employees be healthier, achieve a better work-life balance, and feel less stressed at work. All of this can contribute to them taking fewer sick days, creating a more positive atmosphere within the team, and working more productively.
Global employee benefits trends in 2023
With the changing employee needs, the global offer of employee benefits is evolving, too. Here are the top three trends we'll see in 2023.
Companies invest more in healthcare perks
More than 75% of health insurers believe medical costs will significantly increase by 2025.
Research shows healthcare costs are one of the most overwhelming financial worries for families in the US. With this in mind, many US-based employers have decided to cover 100% of monthly healthcare premiums for their workforce. Whether this strategy pays off in the long term depends on how much this perk contributed to the reduction of employee turnover and the increase in productivity.
KFF's calculation from 2021 says an individual healthcare plan was around $7,739 in total, while the total cost of hiring and onboarding a new employee was $4,425 per hire, according to an SHRM benchmarking study.
Mental health benefits become more common
Workplace stress, burnout, and toxic environments can have a negative impact on employee productivity, motivation, and job satisfaction.
These negative effects became even more obvious after the pandemic and lockdowns took their toll on everyone's mental health and employee stress reached a new all-time high. This pushed both employers and employees to focus more on maintaining a healthy work-life balance and company culture.
That said, it's not uncommon to hear that an employee took a "mental health day" off from work or that an employer provides an EAP (Employee Assistance Program) as an employee benefit.
"Mental health will remain a top priority as inflation adds financial strains to a workforce already grappling with a tripledemic, caregiving concerns and hybrid work arrangements," commented Kim Buckey, VP of client services at Optavise for SHRM.
Employers embrace flexibility
From flexible time off policies to flexible working hours, employers are realizing the importance of providing their workforce with options.
Flexibility allows talent to identify the conditions in which they're able to do their best work and leverage their productivity to the fullest. According to McKinsey, flexible working arrangements, including the availability of remote work, are among the top three priorities for today's job seekers.
Flexibility is the theme over everything. It goes back to the culture and so much is led by your management teams. It's been beyond proven that people have been successful in remote environments, it opens you up to really good talent and it [improves] retention strategy to show that we're giving you flexibility, and we're celebrating it.
Casey Bailey, Head of People, Deel
How to create an employee benefits package for your team
Creating an employee benefits package is complex, especially for global teams. Here are three critical steps to take.
Establish a budget
Forecast your hiring in the upcoming year. Are you planning to hire five or 55 employees this year? Your team's growth may help you determine how much money per employee you can set aside for the benefits.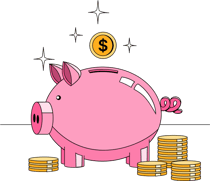 Research the benefits you want to offer: If it's health insurance, for example, clinics will offer packages of various prices, depending on their coverage and location.
Research the countries you want to hire from and compare the costs: How much would it cost you to hire an engineer from Mexico, Indonesia, or Germany?
Our employment cost calculator helps businesses understand the cost of employing workers around the globe. Check it out!
Determine which benefits you'll offer
Survey your employees to discover which perks they prioritize and will actually use. Health insurance is the top priority for most people and that's where the largest portion of your budget should go. Some, or all of your employees may work remotely. In that case, explore healthcare options in their own countries to make sure everyone has access to the same perks.
Calculate the cost per employee per year for each benefit you'd like to offer and determine which benefits are eligible for tax deductions.
Try to be as inclusive as possible. Understanding your employees and what matters to them will help you provide them with suitable benefits. Ask applicants what benefit was the key factor that made them apply for a job at your company. That way, you'll learn what makes you an attractive employer and you can invest more in that particular benefit.
Bonus tip: Consider creating personalized benefits solutions. Some employees may not want to go to the gym, but they'd love to take dance lessons or live as digital nomads and prefer travel discounts.
Partner with an employer of record (EOR) to create an attractive and compliant package
Managing employee benefits requires human resources and time, and often requires a lot of paperwork. You may not have the capacity to deal with it on your own. Consider outsourcing your employee benefits administration to a third-party provider that can handle the whole process of offering, paying, and tracking the use of the perks you offer.
Companies that act as global employers of record can help, especially if you hire from multiple additional countries and have to keep up with numerous regulations to stay compliant. EORs are also valuable if your small business can't afford robust benefits packages–EORs work with large amounts of clients and can unlock larger discounts.
👇 Download now: Global Mandatory Benefits Policy Template
How to calculate employee benefits
To understand better how much in total your workers cost you and create forecasts and budgets for the future, calculate your employee benefits.
The formula includes, depending on your employee benefits package, mandatory benefits, fringe benefits, and any potential bonuses, commissions, merit pay, etc.
Here's an example:
You're from the US and want to hire a software engineer in Germany. For a monthly salary of $66,000, your total annual cost would be around $80,340. You'd have to pay:
$5,478 for retirement savings

$5,095 for health insurance plans

$702 for unemployment security

$994 for long-term insurance fee

$1,320 for accident security

$660 for maternity leave
Manage employee benefits effortlessly with Deel
A business needs to invest a lot of time and money into creating an attractive and compliant employee benefits package to attract and retain the world's top talent.
Don't let the complexity of administration stop you from diving into the global talent pool.
Download our Global Mandatory Benefits Policy Template to help you get started.