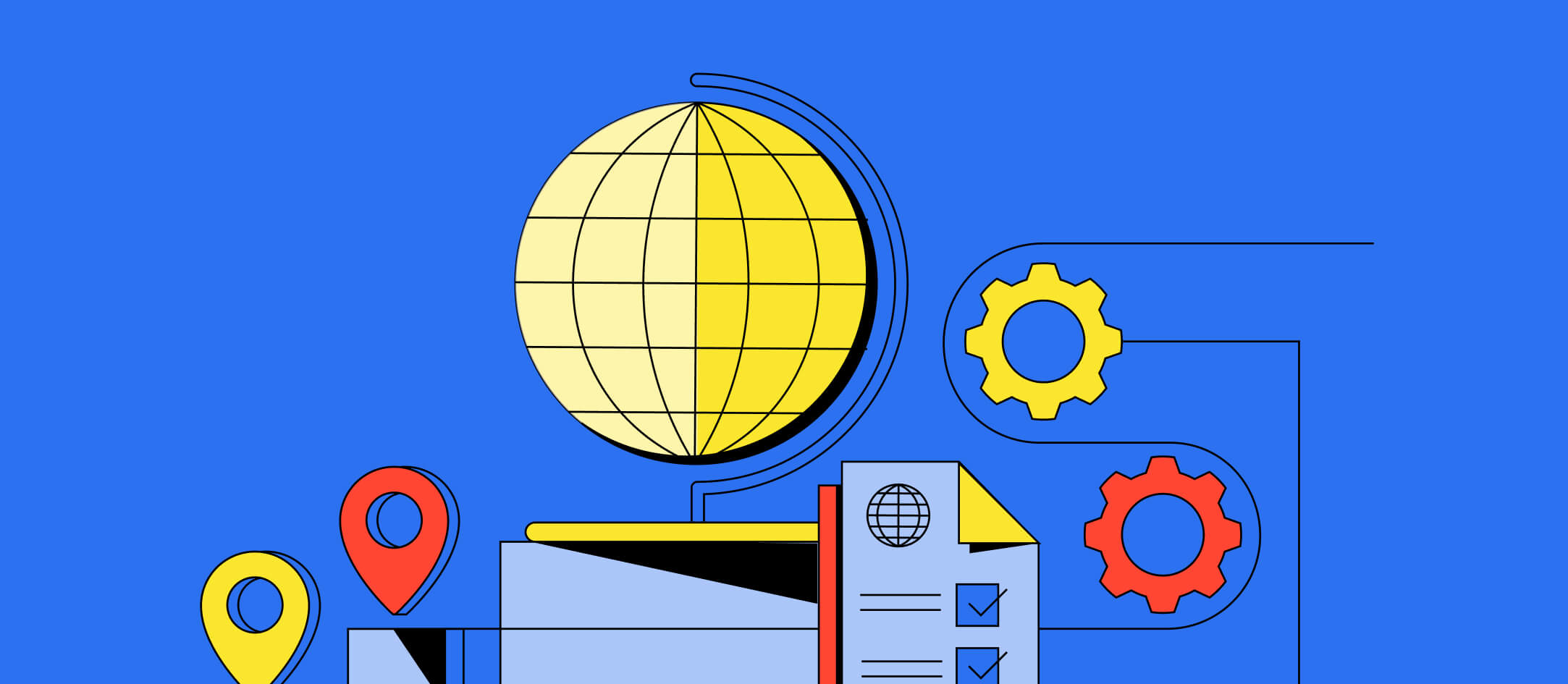 Global Employee Benefits: Costs, Examples, and FAQs
This guide is for you if you want to learn about the types of employee benefits, which are mandatory worldwide, and how to begin planning an employee benefits package.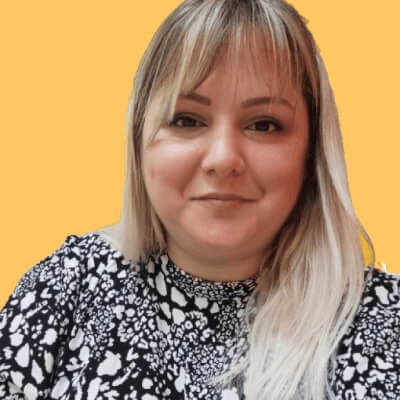 Written by Stefana Zaric
February 25, 2022
Contents
Need help onboarding international talent?

Try Deel
The pandemic, quarantine, and the rise of remote work transformed employee needs. Employees expect their employers to support their wellbeing and mental health more than ever.
Employers that invest in competitive, appealing benefits have a leg up to attract and retain top talent around the globe. Companies that invest in their benefits plans see up to 56% lower attrition rates and a lack of appropriate employee benefits was one of the main reasons people quit their jobs in 2020.
This guide is for you if you want to learn about the types of employee benefits, which are mandatory worldwide, and how to begin planning an employee benefits package.
What are employee benefits?
Employee benefits are the non-wage compensation that your employees receive on top of their net salary. They're included in the gross pay stated in the employee's contract.
The main goal of employee benefits is to improve employee retention and loyalty within your organization. Each country requires certain benefits–called statutory benefits–for all full-time employees. Many companies offer extra perks to sweeten a job offer and improve their employee experience.
Mandatory employee benefits for US employees
According to the US Department of Labor (DOL), an employer must make sure their employees (and their families) have access to the six types of employee benefits:
medical care
retirement income
unemployment insurance
workers' compensation
health insurance
family and medical leave
Social security
Social security is a national program that provides income for retired workers and dependents, and includes short-term disability insurance. Employers and employees both contribute to social security via payroll taxes on employee wages. The social security tax is a part of the FICA taxes: employers and employees both pay 6.2% of employee wages.
Medicare
Medicare provides medical care for retired employees and those who require long-term medical care. Just like social security, employers and employees each pay 1.45% of the employee's gross wages for medicare.
Federal Unemployment Insurance
Known as FUTA, unemployment insurance provides income for employees who lose their jobs. Employers pay FUTA through their payroll taxes: employers pay 6% of the first $7,000 each employee earns per year. If eligible, you can file the Form 940 and receive tax credit of 5.4%, after which you pay FUTA taxes at a 0.6% rate.
Employers must also pay their state's State Unemployment Insurance (SUI) tax. SUI tax ensures short-term benefits for employees who get fired for reasons other than misconduct. The amount varies from state to state but is generally between 2-3%.
Workers' compensation
Workers' compensation covers medical expenses and income for employees who get injured or ill while at their workplace. On average, employers pay $1 per every $100 of employee wages.
However, the total payment made to an employee depends on the severity of the illness or injury, business risks, healthcare costs, and state laws. Some employers pay this benefit at a higher rate (for employees that perform dangerous work, like aircraft pilots, electrical power-line installers, construction workers, etc.).
Health insurance
Employers with more than 50 full-time employees must provide an affordable health insurance package. Specifically, employees must not have to pay more than 9.83% of their annual salary and 95% of employees (and their children) must use the insurance benefit.
Family and medical leave (FMLA)
The Family and Medical Leave Act requires all employers with over 50 employees to provide unpaid sick leave to their employees, during which their job remains protected. Employees may take sick leave up to 12 weeks for serious or chronic illness, caring for an immediate family member with such an illness, or childbirth.
Military caregivers (a family member or another person taking care of a veteran or military service member) can get up to 26 weeks of FMLA leave.
Voluntary employee benefits for US employees
Voluntary benefits, also called fringe benefits or non-mandatory employee benefits, aren't required by the law. Companies offer voluntary benefits to improve employee experience, well-being, and retention.
Vision and dental insurance
Vision and dental insurance are usually outside of regular health plans. These packages typically cover preventive visits, routine cleanings, discounts on glasses, and more, and can cost from $10 up to several hundred dollars per employee per month. For seven out of ten employees dental insurance is a must, so it's definitely worth considering for your benefits package.
Paid vacation time
Even though most employers provide paid time off (PTO) to their employees, PTO is not a legal requirement in the US. The average US employer offers about 15 paid days off per year. Outside the US, PTO is a common mandatory benefit. Most countries typically require between 12 and 28 days per year. Read more about PTO policies around the globe.
Unlimited PTO
Unlimited PTO policies allow employees to take paid leave without restriction as long as they complete their work. Unlimited PTO is often a false benefit if the culture doesn't support it: employees don't take enough days off if they feel they'll be judged. Some companies set a minimum number of vacation days to ensure employees take time to rest and recharge.
Webflow even gives a $1,000 bonus to every employee the first time they take 5+ days off.
Life insurance
Life insurance provides your employee's family with income in case of the employee's death. You can choose among several options, such as term life insurance, which lasts for a specific number of years, or permanent life insurance, which is indefinite.
Retirement plans
Retirement benefits provide funds the employee can access after they stop working. The most common retirement benefits are:
A pension plan: the employer funds the whole sum paid to the employee when they retire
401k contributions: the employer and employee both participate in retirement savings
Offering a retirement plan benefits your employees because the saved amounts compound tax-free and at a high rate. Contributions to these plans are also tax-deductible for employers.
Financial counseling
Financial stress can have a severe impact on employees' productivity. Employers can mitigate this stress by offering financial counseling to their employees. Financial education helps employees manage their personal finances better or discuss their credit options with an expert in one-on-one counseling sessions. The cost of sessions ranges from free to over $500 per employee per year, depending on company size, type of program, etc.
Career development
In 2020, 82% of employees said they'd leave their jobs if they didn't have any career development opportunities. That's why offering to cover for skill training and career growth expenses is an attractive benefit to offer to your workers. Career development programs can include counseling sessions with HR experts, paid courses to gain new skills, soft skills training, and more.
Student loan repayment
The average US student loan debt in 2020 and 2021was $38,792, according to Investopedia. Many employees struggle to pay off their loans: employers that make monthly contributions towards employee debt can be a huge relief.
Childcare assistance
Childcare assistance comes in several forms: on-site daycare availability, paid parental leave, flexible work schedule, dependent care assistance programs, dedicated spending accounts, and more. Some companies, including Mercedes-Benz, even offer babysitting stipends and daycare centers in their offices.
Wellness programs
Wellbeing programs include gym memberships, guided meditation on yoga sessions, health screenings, stress reduction programs, and more. They should also include mental health benefits (covering therapy and counseling) and employee assistance programs. These programs contribute to higher employee satisfaction and reduced burnout.
WFH stipend and other remote perks
A work-from-home stipend is a one-time or monthly addition to your employee's salary that covers equipment costs for working from home. A remote work stipend isn't a taxable perk in the US if the employee buys the equipment and gets reimbursed.
Personal knowledge and learning budgets
Personal knowledge and learning budgets cover expenses for employees who want to take courses and classes unrelated to their work. For example, they may want to take a language course, piano lessons, or get a yoga instructor certification.
Private healthcare
Private healthcare is a top-tier benefit that attracts top talent. It usually covers outpatient care, mental health coverage, a wider range of treatments, and more personalized care, all at lower premiums for your employees. Depending on your team's location, size, and coverage you choose, private health insurance costs around $7,739 on average.
4-day work week
Iceland has made four-day work weeks a norm for 85% of workers. The study Iceland conducted showed that employee productivity either increased or stayed the same, while their well-being improved. Some countries, like Spain, follow Iceland's example–two companies already adopted the four-day work week without reducing employees' salaries. Some companies in the US offer this perk, too.
Mentorship programs
A mentorship program can help build a learning culture in your company, develop leadership skills in your employees, and increase loyalty among them. Companies offer peer-to-peer, supervisory, or group mentoring. They organize workshops, training sessions, and webinars to carry out the program.
Learn how to manage global benefits from Deel experts
Your hub for improving your global team's working experience. Get a free resource bundle about global perks and benefits.



International employee benefits: examples from all around the world
Employee benefits for companies that hire globally vary by country. If you hire a person outside of your country, you'll need to provide benefits compliant with their local laws. Check out our global hiring guide to check out any country's specific requirements. Or, check out a sample of mandatory worldwide benefits below.
In most European countries, full-time employees get paid vacation days, health insurance, retirement contributions, long-term disability coverage, paid maternity leave, spouse's pensions, and more.
In Asia, employees receive pension insurance, maternity insurance, unemployment insurance, medical insurance, and work-related injury insurance in almost every country.
In many African countries, employees are entitled to a skills development levy on top of medical and unemployment insurance.
In Australia, employees are entitled to paid time off, maternity leave, long service leave, paid sick leave, and superannuation.
In some countries in LATAM, such as Brazil, even dental care is mandatory. Other common statutory benefits include retirement plans, paid time off, medical care, and sometimes, even 13th and 14th month salary.
Why invest in a strong benefits package?
Employee benefits are an investment rather than an expense. According to Buck, 80% of employers experienced direct savings thanks to their voluntary benefits program, mostly through employee attraction and retention, employee engagement, and higher participation in cost-favorable plans.
Attract top talent
The pandemic and subsequent rise of remote work started a talent war around the globe. Many people don't even consider jobs that don't offer flexible working hours or working from home or say they'd quit if asked to return to the office. Employees are getting picky, especially the ones who perform jobs in high demand, such as software engineers. That's why, in addition to competitive salaries, companies need to offer competitive employee benefits, too.
Increase job satisfaction and retention
Offering benefits like unlimited paid time off, flexible working hours, or wellness programs can help you increase your employee retention rate.
Employees who feel valued and fairly compensated for their work are more likely to engage with their coworkers, become top performers, and stay loyal to your company for years.
Comply with legal requirements
Learning about mandatory employee benefits around the world also helps you avoid legal penalties for non-compliance with local laws. When hiring international employees, you need to learn about minimum wages, taxes, working hours, and statutory benefits to ensure you provide your employees every legal entitlement.
Reduce costs
Some employees are willing to accept an average salary if you offer above-average employee benefits. This could be a huge saving for your business, especially if you're only getting started or you run a small business with limited salary budgets. Of course, no benefit is a good excuse for underpaying employees.
Improve employee productivity
With the right benefits package, you can help your employees be healthier, achieve a better work-life balance, and feel less stressed at work. All of this can contribute to them taking fewer sick days, creating a more positive atmosphere within the team, and working more productively.
How to create an employee benefits package for your team
Creating an employee benefits package is complex, especially for global teams. Employers need to stay on top of local laws to ensure compliance. They must also learn which perks their team will appreciate to maximize utilization of perks. You can handle benefits yourself or outsource benefits administration to an EOR.
Establish a budget
Before you dive deep into planning your benefits package, you have to know how much money you have at your disposal.
Examine other businesses of your size and other companies from your industry to get an idea of a standard benefits package.
Forecast your hiring in the upcoming year. Are you planning to hire five or 55 employees this year? Your team's growth may help you determine how much money per employee you can set aside for the benefits.
Research the benefits you want to offer: if it's health insurance, for example, clinics will offer packages of various prices, depending on their coverage and location.
Research the countries you want to hire from and compare the costs. How much would it cost you to hire an engineer from Mexico, Indonesia, or Turkey?
Clearly, establishing a budget is difficult because the cost of benefits varies depending on location, coverage, and a number of other factors. Our employment cost calculator helps businesses understand the cost of employing workers around the globe. Check it out!
Determine which benefits you'll offer
Now that you have a budget, decide what other benefits you'll include in the package.
Survey your employees to discover which perks they prioritize and will actually use. Health insurance is the top priority for most people and that's where the largest portion of your budget should go. Some, or all of your employees may work remotely. In that case, explore healthcare options in their own countries to make sure everyone has access to the same perks.
Calculate the cost per employee per year for each benefit you'd like to offer and determine which benefits are eligible for tax deductions (like the work-from-home stipend, if based on the location and reimbursed).
Try to be as inclusive as possible. Understanding your employees and what matters to them will help you provide them with suitable benefits. If most of your workers are parents, include childcare perks or tuition reimbursement for their children.
Consider creating personalized benefit packages. Some employees may not want to go to the gym, but they'd love to take dance lessons or live as digital nomads and prefer travel discounts.
Ask applicants what benefit was the key factor that made them apply for a job at your company. That way, you'll learn what makes you an attractive employer and you can invest more in that particular benefit.
Analyze total compensation
Total employee compensation entails more than just employees' net salary. Commissions, bonuses, stock options and profit sharing, IT reimbursements also take part of the total salary. Create flexible packages based on position and location and determine the range of costs you may incur for hiring in different countries.
This flexibility will allow you to allocate your resources appropriately as some employees prefer a higher salary and fewer benefits, while others accept a lower salary if they can pay off their student loans with your help.
Partner with an EOR to create an attractive and compliant package
Managing employee benefits requires human resources and time, and often requires a lot of paperwork. You may not have the capacity to deal with it on your own. Consider outsourcing your employee benefits administration to a third-party organization that can handle the whole process of offering, paying, and tracking the use of the perks you offer.
Companies that act as employers of record can help, especially if you hire from multiple additional countries and have to keep up with numerous regulations to stay compliant. EORs are also valuable if your small business can't afford robust benefits packages–EORs work with large amounts of clients and can unlock larger discounts.
How to calculate employee benefits
To understand better how much in total your workers cost you and create forecasts and budgets for the future, calculate your employee benefits. For each employee with a salary of $35,000 per year, your overall costs may range from $43,750 to $49,000, according to the SBA.
The formula includes, depending on your employee benefits package, mandatory benefits, fringe benefits, and any potential bonuses, commissions, merit pay, etc.
The overall costs also depend on the location and local statutory benefits. If you're interested in a particular country, use our salary calculator to calculate the overall costs of hiring a foreigner.
Here's an example:
You're from the US and want to hire a software engineer in Germany. For a monthly salary of $66,000, your total annual cost would be around $80,340. You'd have to pay:
$5,478 for retirement savings
$5,095 for health insurance plans
$702 for unemployment security
$994 for long term insurance fee
$1,320 for accident security
$660 for maternity leave
Employee benefits FAQs
What's an example of cool employee benefits?
Deel has a monthly

health & wellness budget

and offers employees stock options
Facebook offers a $4,000 bonus for employees with a newborn
HubSpot offers tuition reimbursement and unlimited holidays
Starbucks has free Spotify subscriptions

BetterUp

offers pet insurance and virtual coaching
Is remote work considered a benefit?
Over the last two years, more and more companies switched to being remote-friendly or remote-first, so remote work has become mainstream rather than a benefit.
How do small businesses get benefits to employees?
Small businesses usually have limited budgets, so they have to get creative to find affordable and appealing benefits.
For instance, they'll offer a contribution (401K) plan instead of a pension. That means the employer will make matching contributions for the employee's retirement savings instead of funding the whole benefit themselves and carrying any financial risks.
Small business owners may also be more likely to offer flexibility in working hours, since it doesn't require any money. By offering unlimited PTO, small businesses can often avoid their employees experiencing burnout.
To expand their benefits package, small businesses may outsource this part of payroll administration to an EOR, which can, as mentioned, provide them with access to perks they wouldn't be able to afford otherwise.
Manage employee benefits effortlessly with Deel
A business needs to invest a lot of time and money into creating an attractive and compliant employee benefits package to attract and retain the world's top talent.
Don't let the complexity of administration stop you from diving into the global talent pool.
Deel ensures each contract your full-time employees or contractors sign is entirely compliant with local regulations. We also make sure your international employees have access to the best benefits packages no matter their location. By outsourcing employee benefits management to us, you free up your schedule for focusing on the core of your business while enabling the best employee experience for your team.

Sounds like the solution you're looking for? Read all about managing compliance seamlessly, or book a demo to see Deel in action today.