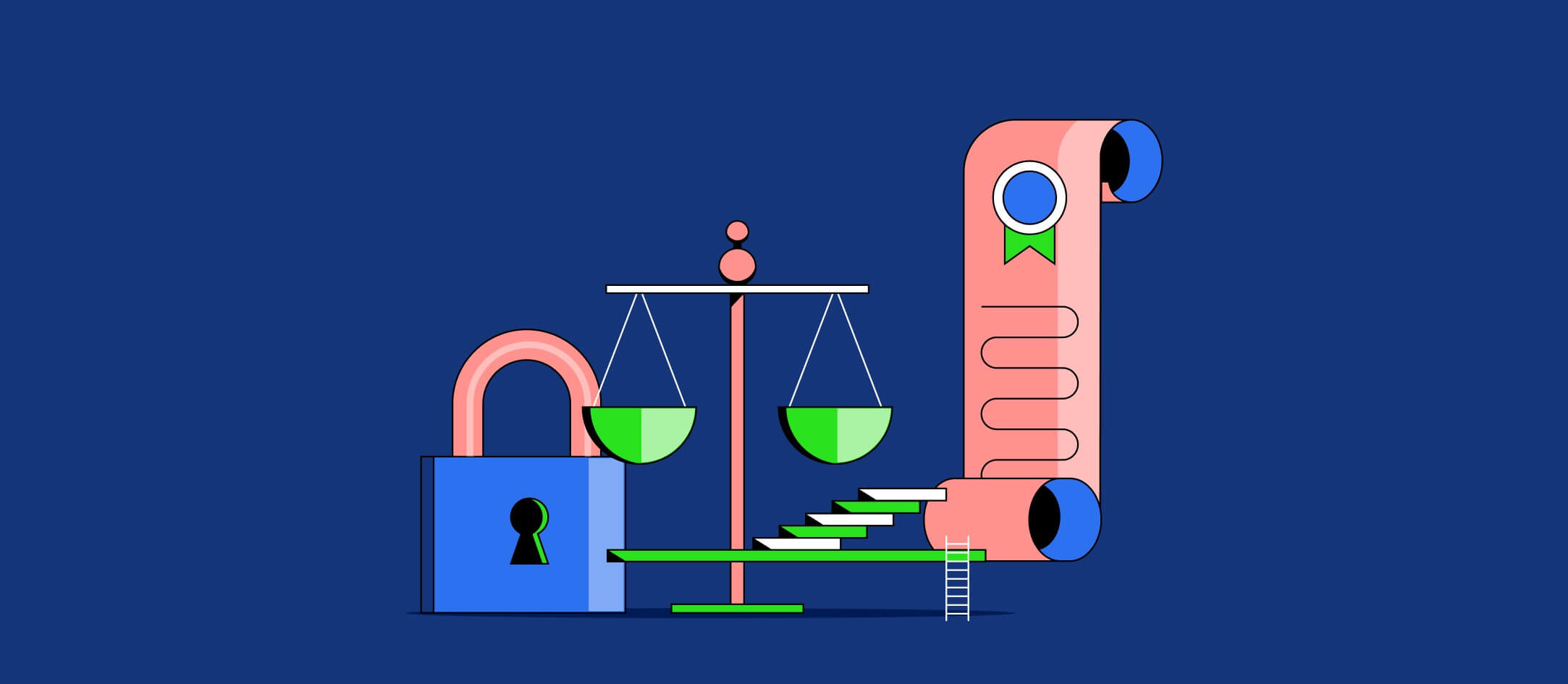 How To Craft The Perfect PTO Policy in 2024
Learn how to build an ideal PTO policy that balances your business demands with what your team needs to feel engaged and productive while avoiding burnout.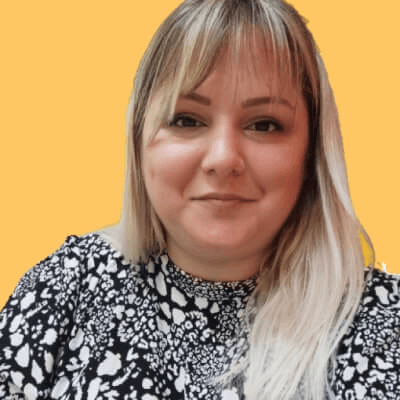 Written by Stefana Zaric
September 22, 2021
Contents
Need help onboarding international talent?

Try Deel
Key takeaways
Paid time off is a must-have benefit for employers who want to attract the best talent and ensure a healthy environment for them to thrive and stay in the organization.
A clear PTO policy allows you to avoid misunderstandings related to how employees can use PTO and streamline the process of requesting it.
When creating a PTO policy, pay special attention to local employment laws: in some countries, paid time off is a statutory employee benefit.
Paid time off is essentially a non-negotiable perk for the world's top talent. It's a part of a broader narrative that encourages work-life balance and healthy company cultures that nurture productivity and engagement, but not at the cost of burnout.
The consequences of not having a proper PTO program in place became more obvious when workers would fall ill more often during the pandemic or had to take care of a sick family member. Companies that didn't offer a decent amount of PTO risked losing their key workers and decreased employee satisfaction.
If you're considering setting up a PTO policy for your team or refreshing the existing one to better fit your team's needs, here's all you need to know.
What is paid time off and how does it work?
Paid time off, also called paid leave, is the time off from work that a part-time or full-time employee can use for different purposes, including recovering from an illness, celebrating holidays, going on a vacation, taking personal time off, or having a child, while keeping their salary (or a specific percentage of it).
PTO can also simply be a personal leave, which may include other purposes employees don't necessarily need or want to share with their employer.
There are numerous types of PTO of varying lengths. Here are some examples:
Military leave
Sick leave
Public holidays
Jury duty
Bereavement leave
Leave for a family member's illness
Not all of these types of leave are always paid. For example, employers in the US are not required by the law to provide paid time off for their employees, although things are usually different in practice. At most companies, employees are able to get a couple of weeks of paid leave.
Also, even in countries where PTO isn't mandatory by law, like in the US, employers are still legally obliged to offer job-protected unpaid medical leave for employees who get sick or have a baby, according to the FMLA (Family and Medical Leave Act).
How an employee can use their paid leave depends on their contract - what they've agreed on with the employer. There are two typical cases:
An employee is given a specific number of days off during a year when they start working
An employee needs to accrue paid days off by putting in a specific number of hours
Based on the purpose of the leave, employees may get a total sum of paid days off that they can use either for sick time or for vacation, although some employers choose to separate these categories.
5 benefits of a PTO policy
Offering paid time off can help you build a happy, productive team. Here's why you should have a PTO policy in place.
1. Clarity for the entire team
A clear PTO policy ensures that employees company-wide are familiar with the rules: how many days off they're entitled to, how to make PTO requests, when they need to give an advance notice about their PTO, and more.
With the entire process laid out in a policy available to the whole team, there's little room for misunderstandings about who's off and when.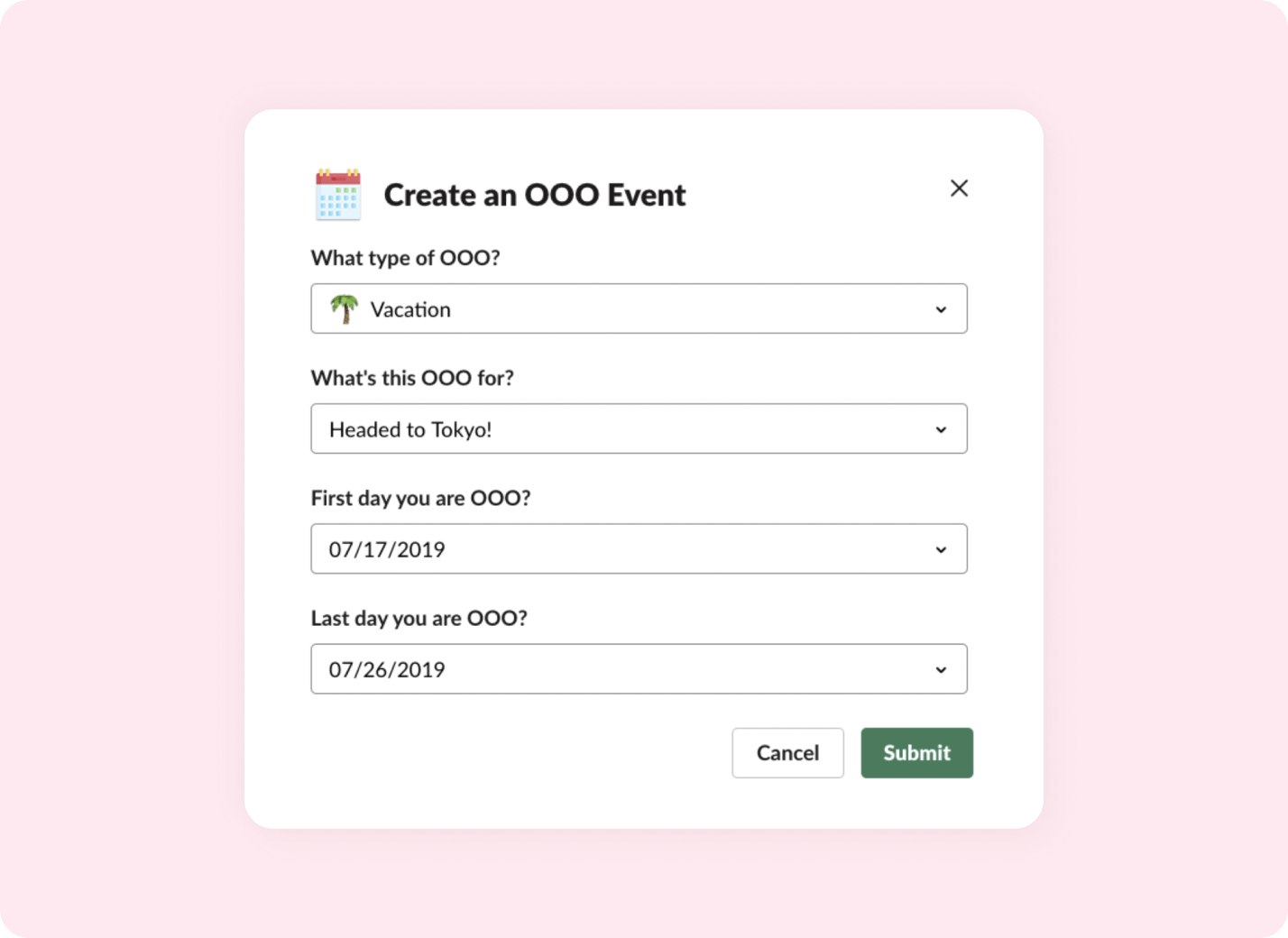 2. Discretion for your employees
Your employees may sometimes have personal reasons to take time off, and they won't always feel comfortable sharing them with you or the rest of the team.
With a PTO policy and proper tools in place, you're giving the workers a level of discretion, so they don't need to explain anything as long as they follow the procedure and submit their PTO request on time.
3. No workflow disruptions
A clear policy allows for better planning and eliminates workflow disruptions that may occur when an employee is on a leave. If your workers know who to inform about their planned leave, when to do it, and how to organize their work so all tasks are covered during their absence.
Sudden leaves will still happen because life is unpredictable, but even these situations are easier to resolve when there are clear rules and processes to follow.
4. Support for your employer branding efforts
To position yourself as one of the top-ranking companies that provide excellent working conditions and employee benefits to their workers, you should consider having a PTO in place.
Unpaid leaves are common in many businesses but can have many negative consequences both for the employers and the employees. Proper vacation pay, on the other hand, will make you a desirable employer and facilitate your recruiting efforts.
Note: If you run a small business with a limited budget, PTO can come in handy to replace other perks you might not be able to offer.
5. Happier and more engaged team
A clear and flexible PTO plan can go a long way in helping you retain your best workers as it'll enable them to achieve a better work-life balance.
If you encourage your employees to take days off regularly, so they don't end up with unused vacation days, they'll be happier at the workplace and their productivity will increase, positively affecting your retention rates and the entire business.
Set clear guidance with a globalized sick leave policy
Use Deel's free global sick leave and mental health day policy template to support your international team members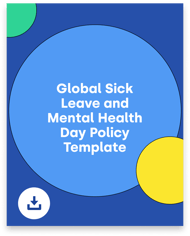 How to create a paid time off policy
The final version of your paid time off policy should always be aligned with your overall company policy, your business needs and goals, and a product of thorough research and analysis. We're providing guidelines to help you put your PTO policy in writing: answering these questions will help you cover every important aspect of it.
Bear in mind that the average number of paid days off varies across the world - it can be anywhere from 10 to over 30 days per year, with different regulations regarding PTO accrual.
Will you give your employees a lump sum of days off or divide them into separate categories for sick leaves and vacation?
Will new hires have fewer paid days off than workers with longer tenure?
Will you reward high-performing employees with an unlimited PTO policy?
Can your employees choose floating holidays?
How are you going to count federal holidays?
Suppose you won't be working on holidays, such as Christmas, Easter, or New Year's Eve. You need to decide if these will count as a part of your employees' PTO or not.
Will you offer your employees personal days off, too?
Will your employees need to use a specific number of days off during one pay period?
Make sure you organize your employees' leaves throughout the year to avoid absenteeism at critical times. Many employees will want days off around holidays, so your vacation policy should prevent your business from ending up without workers when you most need them.
What will be the lowest and the highest increment at which your employees can take their PTO?
How will you handle accrued days or unused PTO?
Think about how you'll allow your employees to use accrued days off. They can carry them over to the next year, or they can get a PTO payout. Don't forget the carryover trap: make sure you set limits to how many days can be carried over.
How will you handle accrued days when an employee quits or gets fired (will there be a cash-out option)?
How many days before do your employees need to schedule their leave?
What will this procedure look like - who do they need to inform, do they need to submit a formal written request?
Will new employees be entitled to PTO days immediately or after a specific period of time? (How does one qualify for paid days off in your company?)
Do your part-time employees get a specific number of hours of PTO?
Will you allow borrowing from the PTO bank (taking days off in advance, before they're earned?)
Will the number of days off change based on the years of service?
How will your employees be paid when on leave?
You can choose to pay them their full rate while they're not working, or your policy may state that they're entitled to a specific percentage of it.
How are you going to track time off for your employees?
Most modern companies have started using software solutions for many of their daily tasks that can be automated.
You can try the same with tracking your employees' time off and assign a supervisor within your human resource management team who will ensure the data is regularly updated and accurate. If you're not planning on investing in time-tracking software, you can choose an employee (usually from HR or administration) to keep track of absences.
Are there any unique cases or situations you should include in the policy?
If you have foreign employees, is the policy compliant with the law in their countries?
Well-articulated answers to these questions form an excellent and clear PTO policy. You can use them as a template to make the PTO policy a part of your employee handbook - the one they can get familiar with during their onboarding process. It will also make human resource employees' jobs easier.
For example, one regulation in your PTO policy can be the following:
Rather than offering a lump sum of days off, which you may have had with previous employers, we provide you with x number of paid sick days and x number of paid vacation days in one calendar year. Hopefully, such a classification of paid days off will help your decision to stay at home when you are ill without feeling you are sacrificing your vacation time.
Considerations when creating a PTO policy
To avoid any confusion regarding your PTO policy, here are a few considerations to tackle in advance.
Policy misuse
If you choose to give your employees a lump sum of days they can use to take vacations or recover from being sick, you may face misunderstandings.
When a PTO policy doesn't clearly define the amount of time an employee can take as sick days and how many they can use for vacation, two things might happen:
Employees work sick because they want to save up their days off for vacation
Employees use all the days off for vacation, so they end up with unpaid time off
Employees use all of their paid time off way before the end of the year, so they don't have any left for emergencies
To solve this challenge, you should make your PTO policy very clear and divide days off into categories by purpose and lead by example: it's vital that managers and company leadership uses their time off properly so the employees can follow.
Hiring a coach may also help your employees understand why it's critical to take care of both their physical and mental health. If they work for too long without taking a break they can bebeing forced to take sick leave because of burnout or getting ill. Also, the pandemic has shown us all that we must be prepared for unexpected events.
Too much carryover
When employees don't use up their time off during the year, they may end up with too much carryover. This might interrupt your workflow or cost you more than you've predicted.
Consider the rollover problem when creating your PTO policy. Many employers decide to set an accrual rate to limit how many days an employee can carry over to the next year or a deadline by which accrued days from the previous year can be used.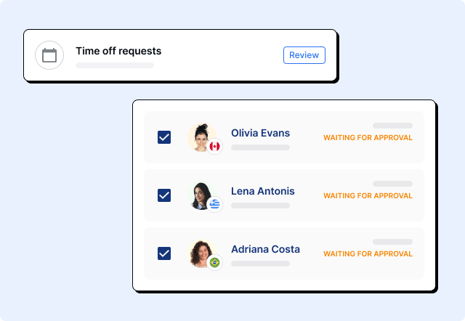 Company policy vs. local laws discrepancies
If you're working with foreign employees, they may find it hard to adapt to a new PTO policy. Whether they're paid or not, paid annual leave varies by country. That's why it's critical to keep the PTO policy clear and accessible to every single employee.
In case you offer more paid days off than the federal law in a specific country requires, it's fair to entitle all employees to a larger amount of paid time off. If you offer less, your employees need to be guaranteed the amount of paid time off required by the corresponding local leave laws to avoid costly compliance mistakes.
If your employees come from different jurisdictions, different state laws may apply. That's why it's critical to do proper research before putting your leave policy into effect.
Don't forget that there's always a minimum wage you can pay your employees. Ensure you follow the guidelines if there are special requirements for paid employee leaves.
Note that, if you hire through Deel, these mandatory paid leave regulations are automatically built into your employment contracts as needed.
Leave international PTO regulations to Deel
Deel can help you manage international paid time off easily and compliantly without you lifting a finger.
When you hire global talent through Deel, we take into account their region's mandatory paid leave, benefits, and more. You can effortlessly manage employee time off through our Slack plugin, ensuring a simple, automated process of requesting PTO and easily seeing who's off and when.
Check out our free, customizable PTO policy template and adapt it for your business.