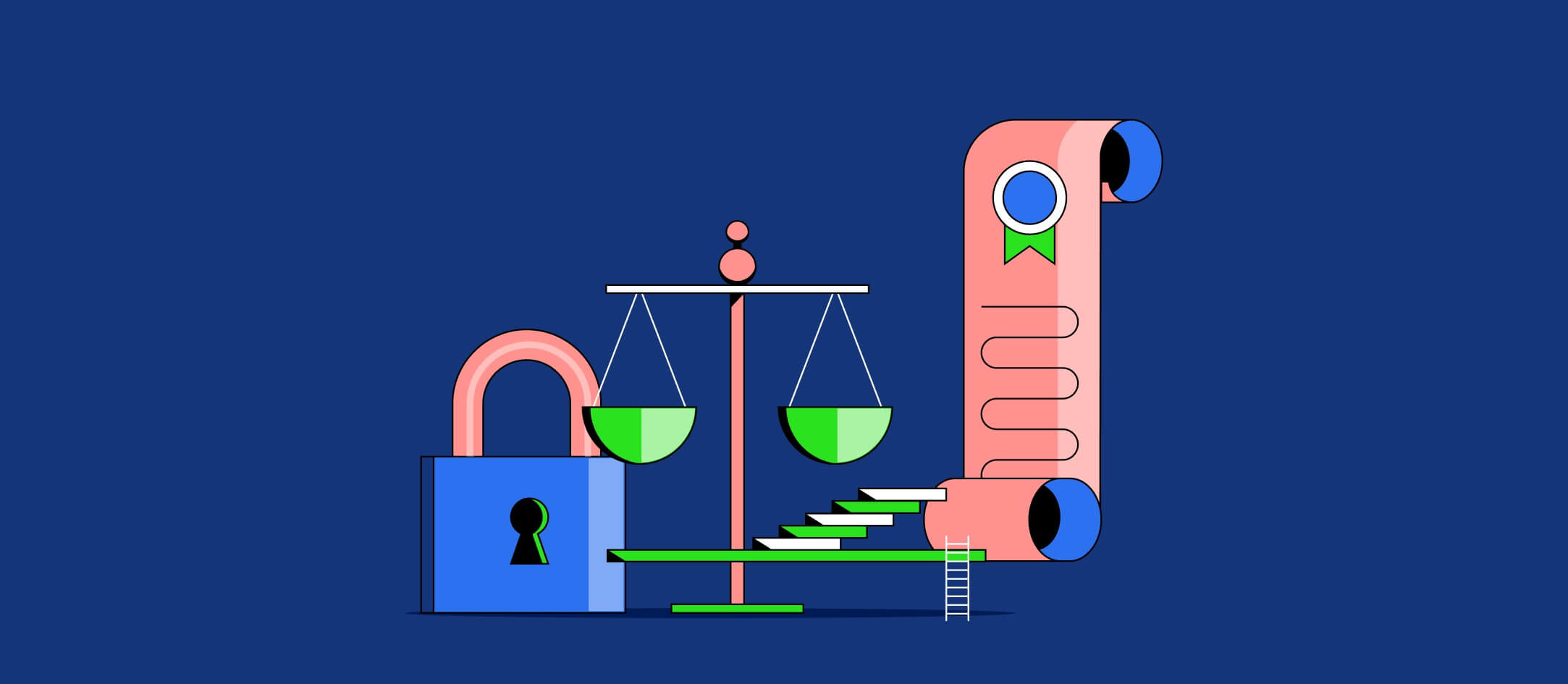 What Is Paid Time Off: How to Create a PTO Policy for Your Business
What is paid time off? How do you create a suitable paid time off policy for your business? Building the ideal PTO plan for your company involves understanding paid leave regulations and your employee needs.
Written by Anja Simic
September 22, 2021
Contents
Need help onboarding international talent?

Try Deel
The market is getting more and more competitive with people starting to work remotely.
Now, professionals worldwide have endless opportunities when it comes to finding an ideal job. So, how do you attract top talent? By offering them employee benefits they'll appreciate. One of these benefits is, undoubtedly, paid time off.
This article will provide you with info on best practices on offering paid time off and serve as the ultimate guide to creating a suitable PTO policy for your company.
What is paid time off?
Paid time off (PTO), or paid leave, is the time that a part-time or full-time employee can use for different purposes: recovering from an illness, going on a vacation, having a child, etc. It can also simply be a personal leave, which may include other purposes employees don't necessarily need to share with their employer. This time off is paid and is one of the most desired benefits for most people who are looking for jobs.
Some employers offer to pay the full rate while an employee is using their paid time off. Others will pay a certain percentage of the employee's rate while they're on leave.
What are the different types of PTO?
There are numerous types of leave and some last longer, while some can last just for a day.
Here are some examples:
Military leave
Sick leave
Maternity leave
Paternity leave
Vacation
Public holidays
Jury duty
Bereavement leave
Leave time for family member's illness
Child care
Note: Not all of these types of leave are paid. Employers in the US are not required by the law to provide paid time off for their employees, although things are different in practice. At most companies, employees are able to get a couple of weeks of paid leave.
How does paid time off work?
How an employee can use their paid leave depends on their contract - what they've agreed on with the employer. There are two typical cases:
An employee is given a specific number of days off during a year when they start working (or PTO hours, depending on how a company is organized)
An employee needs to accrue paid days off by working for a specific period of time
Based on the purpose of the leave, employees may get a total sum of paid days off that they can use either for sick days or for vacation. Some employers choose to divide these days off into specific categories.
To make sure your prospective employees know what to expect if they get hired, you should have a clear time off policy in place.
Should you offer unpaid leave?
No one can predict family emergencies and other issues that may need their attention during working hours.
To cover these situations, you should also create an unpaid time off policy, so your employees can take a break, even before they put in the necessary number of hours, or they can take a longer vacation or use personal time off for other reasons.
Some companies may use this policy as a "punishment" for employees who fail to meet the requirements necessary for a PTO. For example, if they don't inform you of their day off in advance, so you're facing an issue in the workflow or you miss a deadline due to their action.
How to create a paid time off policy
Here's what you should take into consideration when creating a paid time off policy for your company. Defining your answers to these questions will help you create a clear, but flexible policy. Of course, the final version of your policy will be aligned with your overall company policy, your business needs and goals, and a product of thorough research and analysis.
How many paid days off will your employees have in total? (Bear in mind that the average number of paid days off varies across the world - it can be anywhere from 10 to over 30 days per year, with different regulations regarding PTO accrual)
Will you give your employees a lump sum of days off or divide them into separate categories for sick leaves and vacation?
Will you reward high-performing employees with an unlimited PTO policy?
How are you going to track time off for your employees?
Most modern companies have started using software solutions for many of their daily tasks that can be automated. You can try the same with tracking your employees' time off and assign a supervisor within your human resource management team who will make sure the data is regularly updated and accurate. If you're not planning on investing in time-tracking software, you can choose an employee (usually from HR or administration) to keep track of absences.
How are you going to count federal holidays?
Suppose you won't be working on holidays, such as Christmas, Easter, or New Year's Eve. You need to decide if these will count as a part of your employees' PTO or not.
Will you offer your employees personal days off, too?
Will your employees need to use a specific number of days off during one pay period?
Make sure you organize your employees' leaves throughout the year to avoid absenteeism at critical times. Many employees will want days off around holidays, so your vacation policy should prevent your business from ending up without workers when you most need them.
What will be the lowest and the highest increment at which your employees can take their PTO?
How will you handle accrued days or unused PTO?
Think about how you'll allow your employees to use accrued days off. They can carry them over to the next year, or they can get a PTO payout. Don't forget the carryover trap: make sure you set limits to how many days can be carried over.
How will you handle accrued days when an employee quits or gets fired (will there be a cash-out option)?
How many days before the leave do your employees need to schedule the absence?
What will this procedure look like - who do they need to inform, do they need to submit a formal written request?
Will new employees be entitled to PTO days immediately or after a specific period of time? (How does one qualify for paid days off in your company?)
Do your part-time employees get a specific number of hours of PTO?
Will you allow borrowing from the PTO bank (taking days off in advance, before they're earned?)
Will the number of days off change based on the years of service?
How will your employees be paid when on a leave?
You can choose to pay them their full rate while they're not working, or your policy may state that they're entitled to a specific percentage of it.
Are there any unique cases or situations you should include in the policy?
If you have foreign employees, is the policy compliant with the law in their countries?
Well-articulated answers to these questions form an excellent and clear PTO. You can use them as a template to make the PTO policy a part of your employee handbook - the one they can get familiar with during their onboarding process. It will also make human resource employees' jobs easier.
For example, one regulation in your PTO policy may be this:
Rather than offering a lump sum of days off, which you may have had with previous employers, we provide you with x number of paid sick days and x number of paid vacation days in one calendar year. Hopefully, such classification of paid days off will help your decision to stay at home when you are ill, without feeling you are sacrificing your vacation time.
Advantages of having a PTO policy
Employees won't abuse their right to time off if it's paid.
With a clear policy in place, your employees will be less likely to abuse their right to time off. They will be able to schedule their leaves and choose whether they want to share the reason for the leave with you.
There's room for flexibility.
Even if your PTO plan doesn't divide time off into "sick time off" and "vacation days" categories, there's still room for flexibility when it comes to scheduling leaves. Your employees will appreciate being able to take time off when they need it and use the amount of days that they need, regardless of the purpose of the leave.
You're providing discretion to your employees.
Your employees may have some personal issues to deal with, that they don't feel comfortable sharing. With a PTO policy in place, you're giving the workers a level of discretion so they don't need to inform you of the reason why they're taking the leave.
This also removes potentially uncomfortable situations where your employee's supervisors are questioning them about the purpose of their time off. When you have a paid time off policy, all they need to do is schedule the leave in advance.
A PTO policy prevents issues in the workflow.
When your employees are familiar with your PTO policy, it becomes easier to plan their leaves without affecting your workflow. The policy may include the notice time - how many days in advance your employees are required to inform you that they're taking time off.
That gives you enough time to reorganize and cover the work of those who will be absent. Your workflow will remain undisturbed, compared to situations when you're looking for last-minute subs to pick up the slack when someone suddenly goes on leave.
Note that sudden leaves may still happen - but having a PTO policy in place can mean you already know how to distribute the work of each employee in case something unpredicted happens.
A PTO policy makes you a more attractive employer.
Offering a competitive salary isn't enough anymore. To position yourself as one of the top-ranking companies that provide excellent working conditions and employee benefits to their workers, you should consider having a PTO in place.
Unpaid leaves are common in many businesses but can have many negative consequences both for the employers and the employees. You risk trouble finding people to work for you, and your current employees may avoid using days off if they're not paid. Proper vacation pay, on the other hand, will make you a desirable employer with happy staff.
A PTO policy ensures employee retention.
Not only does a good PTO policy make you attractive to job applicants, but it can also be a valuable part of your employee retention strategy. What kind of benefits do you provide for your employees? The more you offer, the more likely will they be to stay with you for a long time. A clear and flexible PTO plan can go a long way in helping you retain your best workers.
You're enabling a better work-life balance for your employees.
If you encourage your employees to take days off regularly so they don't end up with unused vacation days, they'll hit a better work-life balance and be happier at the workplace. Moreover, their productivity will increase, which is a huge benefit for you.
PTO is a good way to reward your employees.
Your paid time off policy can serve as a good incentive to reward your employees for exceptional work or loyalty.
Many of these policies include some type of guidelines regarding employees who have been at the company for ten or more years, or they've achieved outstanding results so employers are looking for a suitable way to reward their efforts.
Disadvantages of having a PTO policy
Employees may misunderstand the policy.
If you choose to give your employees a lump sum of days they can use to take vacations or recover from being sick, you may face misunderstandings. When a PTO policy doesn't clearly define how many days an employee can take as sick days and how many they can use for vacation, two things might happen:
Employees come to work sick because they want to save up their days off for vacation
Employees use all the days off for vacation so they end up with unpaid sick leave
To solve this challenge, you should make your PTO policy very clear and divide days off into categories by purpose.
Hiring a coach may also help your employees understand why it's critical to use their paid time off properly and take care of both their physical and mental health. If they work for too long without taking a break can lead to being forced to take a sick leave because of burnout or getting ill. Also, the pandemic has shown us all that we must be prepared for unexpected events.
There may be too much carryover.
When employees don't use up their time off during a year, they may end up with too much accrued PTO. This might interrupt your workflow or cost you more than you've predicted.
Consider the rollover problem when creating your PTO policy. Many employers decide to set limits on how many days an employee can carry over to the next year, or a deadline by which accrued days from the previous year can be used.
Employees may use up the whole amount of time off before the year ends.
With a lump sum of paid days off, employees may not use their paid leave reasonably.
Many of them may use up all their PTO before the end of the year without leaving a safety net for when they may get sick. If that happens, the employees may get days off to recover, but there's a chance these won't be paid.
There may be great differences between companies or countries.
If you're working with foreign employees, they may find it hard to adapt to a new PTO policy. Whether they're paid or not, annual leaves vary by country, and sometimes even a company. That's why it's critical to keep the PTO policy clear and accessible to every single employee - you'll avoid many misunderstandings, even if some employees aren't very happy with the number of paid days off they get.

Set clear guidance with a globalized sick leave policy
Use Deel's free global sick leave and mental health day policy template to support your international team members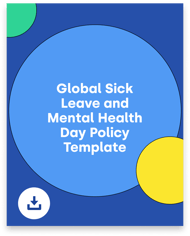 Paid time off laws and regulations
Employers in the US are not required by federal law to provide any paid leave for their employees. However, most of them do so anyways, so a PTO policy helps you stay competitive.
If you're hiring internationally, you will need to study the corresponding local leave laws to make sure you're compliant.
Also, if your employees come from different jurisdictions, different state laws may apply. That's why it's critical to do proper research before putting your leave policy into effect. If you hire through Deel, these mandatory paid leave regulations are automatically built into your employment contracts as needed.
Don't forget that there's always a minimum wage you can pay your employees. Ensure you're following the guidelines if there are special requirements for paid employee leaves.
Find the ideal balance
The point of offering holiday pay is to find a satisfactory solution both for you and your employees. Whether you're a small business or a big company, having one in place is necessary for maintaining a steady workflow and keeping your staff happy. Don't forget that it's not set in stone once you create it - there's always room for changes and improvements as your company grows.
Leave international PTO regulations to Deel
Deel can help you manage international paid time off, easily and compliantly. When you hire an international employee through Deel, we'll take into account their region's mandatory paid leave, benefits, and more. You can even see all upcoming national holidays your team is celebrating right from your Deel dashboard.
Learn how you can hire and pay employees anywhere in the world and schedule a demo to see Deel in action.