The Benefits of Cloud-Based HRIS: Streamlining HR Operations
Cloud-based HRIS solutions can streamline HR operations for global enterprises exploring new markets. Here's why you should invest in one today.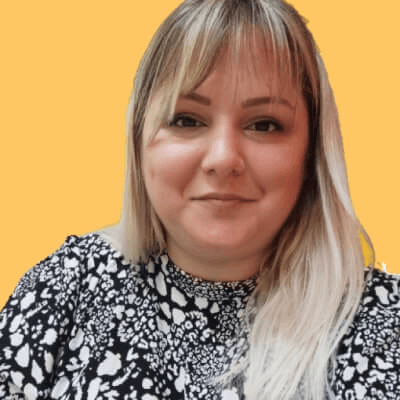 Written by Stefana Zaric
July 31, 2023
Contents
Need help onboarding international talent?

Try Deel
Key takeaways
Cloud-based HRIS is a software solution that leverages cloud technology to centralize and automate human resources (HR) functions and data.
HRIS stores employee information, facilitates HR processes, and offer real-time workforce insights, enabling seamless collaboration and data security.
As a robust and comprehensive platform, Deel offers several features that help streamline global HR management and compliance.
Traditional HR systems often struggle with accessibility, data security, scalability, and compliance, especially in the modern world of work: the pace is fast and workforces are global.
Cloud-based HR platforms successfully address these issues by streamlining HR operations, enhancing efficiency, and driving sustainable growth.
As global payroll and compliance experts, we've put together a guide through the benefits of cloud-based HRIS systems, revealing how they offer a more agile and proactive approach to HR functions.
What is a cloud-based HRIS?
A cloud-based HRIS system is a centralized software solution that leverages cloud technology to manage various HR functions within an organization efficiently. It serves as a digital repository for all HR-related data. Through secure internet access, this modern system ensures real-time accessibility, seamless collaboration, and enhanced data security.
Key features of a cloud-based HRIS
Centralized employee databases that store all employee information, personal details, employment history, and certifications
Employee self-service (ESS) which allows employees to access and manage their own HR information such as leave requests, timesheets, and personal details
Effortless attendance and time-tracking, which contributes to more accurate payroll processing
Real-time HR data analytics and reporting to generate valuable insights into workforce trends
Compliance and document management to ensure regulatory compliance for HR documents, such as policies, contracts, and certifications
Simplified recruitment process and applicant tracking through the creation of job postings, application monitoring, and candidate management
Streamlined performance management to foster a culture of continuous improvement and employee development
Training and development features to enhance skills, boost employee performance, and support career growth
As a cloud-based HR software, Deel offers all of these features, helping global companies scale at an affordable rate while ensuring accessibility and data security. Our system supports global workforces, connecting workers and employers from different locations around the world.
💡 See also: A Guide on How to Scale Global HR

A cloud-based HRIS system helps global companies to centralize and automate their HR processes.
These processes improve company-wide efficiency, enhance cross-team collaboration and communication, improve data security and privacy, increase scalability, and save costs.
Improved company-wide efficiency
Businesses with a vast and diverse workforce across multiple locations benefit from improved company-wide efficiency when using cloud-based HR solutions.
For example, real-time data allows HR professionals to access updated employee information regardless of their physical location. The immediacy of access empowers them to make well-informed, timely decisions, respond to critical issues with no delays, and proactively address workforce trends.
Accuracy and consistency are also improved through centralized data, mitigating the risks of errors that can arise from manual data entry and using separate systems. Automating HR processes also reduces the administrative burden, allowing the HR department to focus on strategic initiatives that drive organizational success.
🚀 HR processes that benefit from automation include:
Onboarding and offboarding
Benefits administration
Time off tracking
Employee data management
Talent sourcing and recruitment
Background checks
Payroll processing
Compliance and documentation management — and more!
Improving company-wide efficiency through an automated HRIS system can minimize remote redundancies and inaccuracies and prevent errors while managing a vast employee base. Operations become more efficient, accurate, and scalable while minimizing workflow disruptions.
Transitioning to Deel has saved us approximately 2-3 days per month in administration time and costs. We used to have multiple people across the globe trying to coordinate and diagnose issues or run manual processes. The time saved includes multiple salaries and productivity time.
Bec Donnelly, Vice President of People, Siteminder
Enhanced cross-team collaboration and communication
Cloud-based HRIS breaks down the barriers of physical distance and time zones, enhancing communication by centralizing all HR data and processes on a cloud-based platform. This way, HR teams can effortlessly collaborate on various tasks, share information, and work together in real time, regardless of geographical location.
Some features that make this possible include shared dashboards and collaborative document management, especially when integrating the system with other software and HR tools.

Employee self-service portals and mobile access to cloud-based HRIS portals also enhance collaboration.
For example, user-friendly ESS portals empower employees to access and manage their own HR-related information and tasks, giving them control over certain activities and reducing the burden on HR teams.
By ensuring that everyone accesses the most up-to-date information, it's easier to eliminate delays and inaccuracies. This allows for seamless cross-team collaboration that enables organizations to make faster, well-informed decisions, even when managing large companies with many employees distributed across time zones.
Improved data security and privacy
With the sensitive nature of HR-related information, it's critical that companies prioritize data security and privacy—especially when operating in a globalized world. The need to protect employee data and paramount when managing a diverse and dispersed workforce, such as protecting personal and sensitive employee information.
Factors to consider when managing data security and privacy in global HR operations:
🔐 Legal and regulatory compliance
🔐 Cybersecurity threats
🔐 Intellectual property
🔐 Cross-border data transfers
Protecting these information sources is essential for safe operations and building employee trust and morale.
Cloud-based HRIS systems meet the needs of global companies by ensuring data protection. Strong encryption protocols, secure access controls, data backups, and regular security audits achieve advanced security measures and compliance.
The leading global HRIS solutions, such as Deel, will also assist with compliance with data protection laws, which is especially useful when hiring employees across different regions.
Hiring employees and contractors in the European Union demands that you consider GDPR, which carries legal obligations (with significant fines and consequences when failing to comply). Deel can help meet these compliance requirements.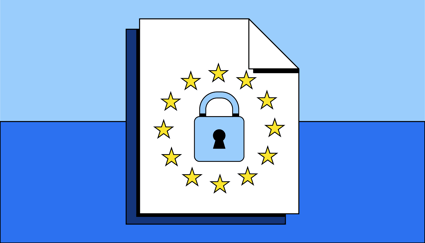 Easy scalability and flexibility
Cloud-based HR software offers scalability and flexibility for global companies with dynamic workforce requirements. Designed to accommodate the needs of an organization of all sizes, from small startups to large multinational corporations, cloud HRIS systems can easily scale up or down to match changing requirements.
For example, the cloud's elastic infrastructure allows companies to adjust their storage, processing power, and user licenses as the business grows while remaining responsible and efficient.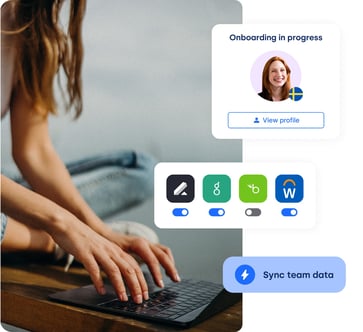 With a high degree of flexibility, the systems allow organizations to tailor the system to meet their unique needs and comply with specific local regulations. They also support multiple languages and currencies, with customizable workflows to align organizational structure and business goals.
Integration capabilities enable HRIS systems to streamline HR processes, reduce data duplication, and ensure data consistency. Some of these tools include payroll systems, time and attendance systems, and talent management platforms—all of which integrate with advanced systems such as Deel.
💡 See how DevBase automated 20+ recruiting and HR processes with Deel API.

Cost savings
Cloud-based HRIS systems offer several ways to save money, making them an ideal solution for companies wanting to optimize their HR operations.
Eliminating hardware investments is one of the ways that this is achieved. As an organization grows, cloud-based HRIS can easily scale to accommodate an increasing number of employees and data without requiring additional hardware or infrastructure investments.
This agility ensures that the system remains cost-effective as the business expands.
As the responsibility for system maintenance, updates, and security lies with the service provider, cloud systems reduce IT support costs. The need for manual intervention is also reduced as cloud HRIS systems save energy spent on time-consuming administrative tasks.
Global companies benefit from scalability without the need for expensive and disruptive data migration processes. The systems offer a predictable subscription pricing model and enhanced data security, which reduces the risk of data breaches and potential financial losses due to security incidents.
📎 See also: HRIS Implementation: How to Easily Migrate to Deel HR
How Deel helps its clients reap the benefits of cloud-based HRIS
When looking for a reliable and progressive cloud-based HR system, over 15,000 businesses have chosen to trust Deel.
Paperform
Launched in 2016 in Australia, Paperform provides a flexible online form builder. The remote-first company is a global team experiencing HR complexity using different HR and payroll systems to manage an international workforce.
After initiating collaboration with Deel in 2022, Paperform scaled its team to deliver high-quality customer service in different time zones while remaining compliant. Deel helped Paperform save over 104 days' worth of HR costs in a year, contributing to big savings on a single platform.
The cost savings that Deel has enabled…would easily go into the tens of thousands of dollars, perhaps even close [to] $100,000 per year. This would include cost savings from staffing HR, insurances, legal fees for employee contracts, accountant fees, and the potential cost of all the tools included in the platform.
Diony McPherson, Co-founder and COO, Paperform
Palm NFT Studio
Palm NFT Studio is a collective of software developers, generative artists, story world creators, and strategies that empower artists, brands, and fans to build communities on the chain. Founded in 2021, the global team, spread across seven different countries, was on the hunt for an easy hiring and management experience.
Within a year, Palm NFT found a comprehensive solution to comply with local laws and regulations by working with Deel. In particular, Palm NFT found the PTO functionality a game-changer, the onboarding process highly efficient, the payroll process cost-effective, and Deel's global knowledge base invaluable.
Deel has helped Palm NFT save over 80 hours per month on HR admin while providing attentive support.
The individuals that I've worked with (at Deel), and teams that I've worked with have been absolutely amazing. I ask a million questions, and they are super nice, a million times.
Anita Smith, Head of People, Palm NFT Studio
HR at scale made easy with Deel
Deel is the global-first HR platform that allows you to manage everything for everyone, everywhere in the world. With robust data security features, a wide range of integrations, and simple workflow automation, Deel allows you to operate efficiently across time zones and continents, build your global workforce compliantly, and save money in the process.
Ready to learn more? Request a demo with Deel today.
Join our monthly newsletter
The latest insights on today's world of work straight to your inbox.