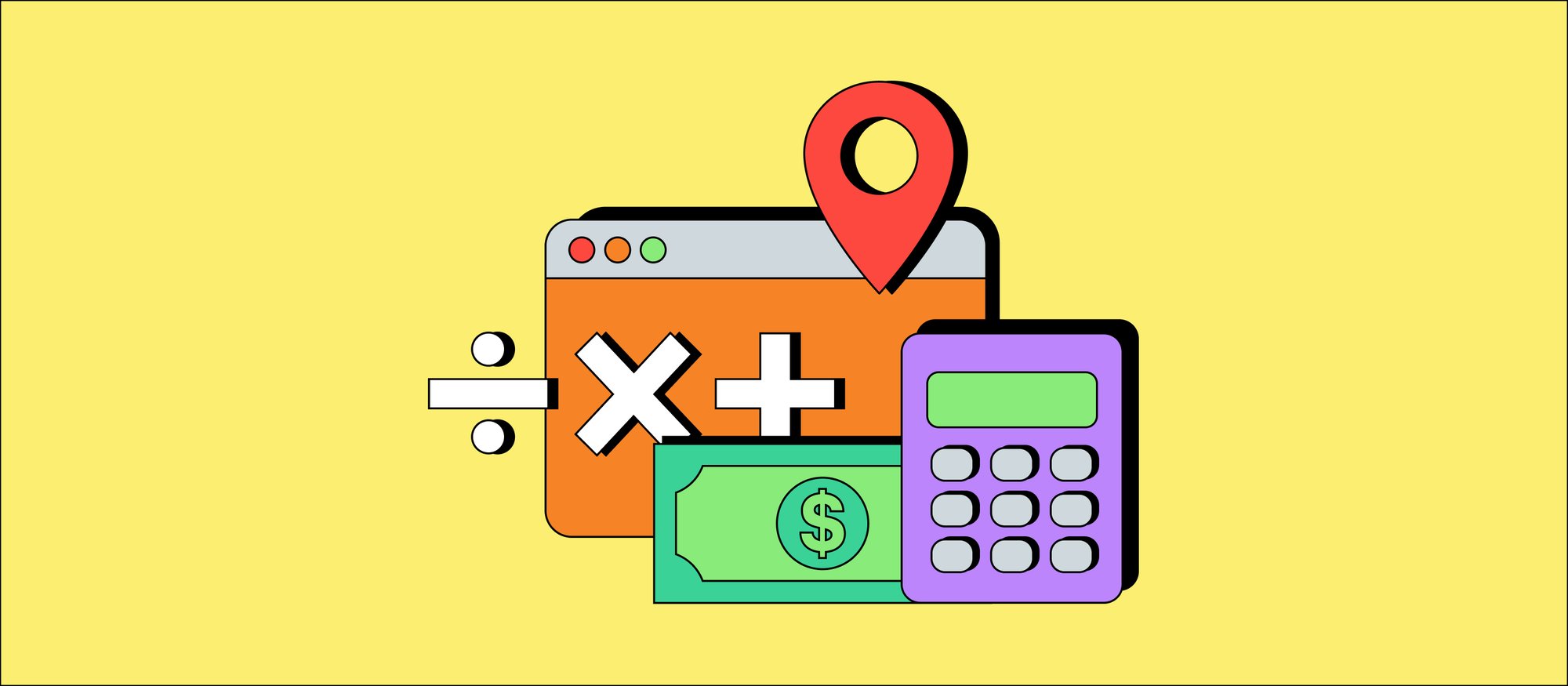 9 Strategies to Manage a Remote Team on a Budget in 2023
Discover cost-effective methods of managing a remote team, from offering flexible work arrangements to consolidating your tech stack to optimize processes.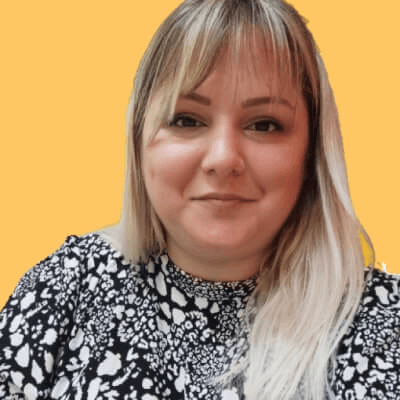 Written by Stefana Zaric
July 10, 2023
Contents
Need help onboarding international talent?

Try Deel
Key takeaways
The number of tech layoffs in 2022 and 2023 has surpassed 200,000 affected workers.
There are different cost-effective strategies businesses can implement to reduce expenses, rather than laying off their staff.
Offering low-cost perks, such as flexible working hours, or streamlining your processes and tech stack lets you cut operational costs and achieve more with your remote team.
In today's economic climate, businesses across various industries are experiencing financial challenges. Mass layoffs and decreasing budgets have become standard solutions for maintaining operations during an uncertain time.
However, business experts claim that considering severance packages and damaged company culture and workplace morale (which affect worker productivity), layoffs don't prove to be an effective way for companies to save money.
We've put together a practical guide to managing remote teams on a budget to help you thrive during these uncertain times.
Provide flexibility to your workforce
A flexible working environment attracts top talent while saving recruitment and onboarding costs, lowering training expenses, and reducing interrupted productivity.
There are different ways to approach flexibility, such as:
Adopting hybrid and remote work models
Building a location-independent workforce
Enabling flexible working hours
Flexibility is the most empowering benefit for employees worldwide, according to studies, but it's also beneficial for the employer. It costs nothing to allow employees, for example, flexible working hours, and it may lower your operational costs and help you achieve more with fewer resources, as happy employees are also more productive.
Looking to adopt the "work from anywhere" mindset and embrace location flexibility? Deel's Visa and Immigration Support can help relocate your employees worldwide without dealing with the administrative burden of applying for a work visa.
Learn how our expert team can help you navigate the visa application process and speed up immigration for your global team.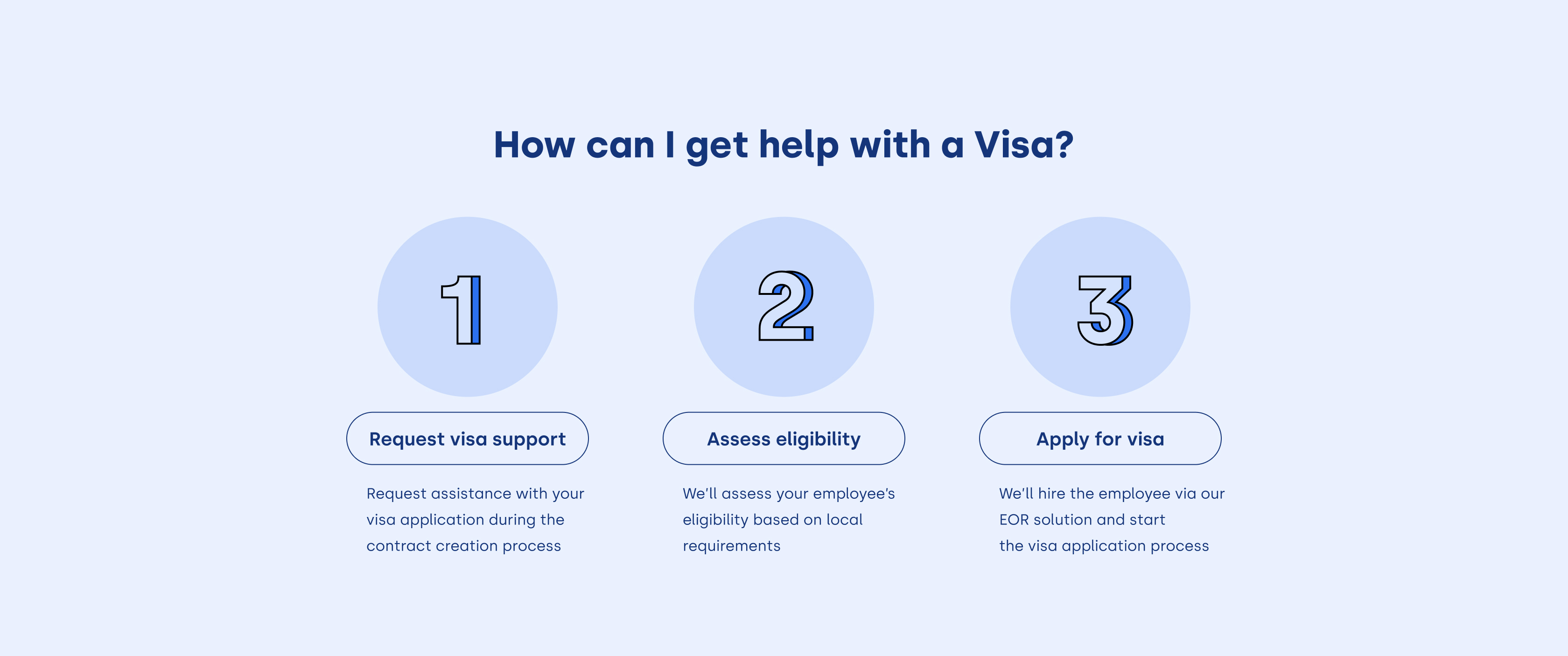 Use a global-first HRIS
A global-first HRIS (Human Resource Information System) is a single HR platform that lets you centralize global workforce management, unlike localized HR platforms that don't offer suitable support for international teams. In a global-first HRIS, you can manage all your workers, regardless of their location, type of contract, department, time zone, etc.
Using a global-first HRIS means:
No need for multiple platforms to manage direct employees, international employees, and independent contractors
No non-applicable required fields that disrupt your workflows
Easier global compliance with local labor laws no matter where you hire
Ability to streamline HR and payroll processes through automation
Deel HR offers a global HRIS solution for remote workforce management. Our powerful software is free for companies with under 200 workers, making it an effective way to cut costs as a small business while building consistent workflows and processes across your entire team.
You go big. We go with you.
Offer flexible workspaces
Coworking spaces and similar on-demand offices allow organizations to minimize real estate expenses and optimize workspace usage. Renting a flexible workspace when needing access to an office, meeting room, or conference room is significantly more affordable than being in a locked-in rental agreement for a commercial office.
Flexible workspaces are especially beneficial for scaling businesses and global teams with cohorts in specific cities, as coworking spaces offer short-term rentals and multiple types of offices and shared spaces.
These spaces are also fully-equipped, reducing the cost of office furniture and equipment and other hidden expenses such as utilities, internet, and cleaning services.
At Deel, we understand the value of flexible workspaces — and the difficulty in finding exactly what you need.
Deel Workspaces offers convenient access to on-demand workspaces (without the extra HR admin).

Hire from the global talent pool
Hiring globally is a budget-savvy way of growing a business by tapping into a global talent pool and identifying skilled professionals at competitive rates. Hiring from different countries makes it possible to avoid the expensive cost of local hires, especially when living in a high-cost country.
As remote work has become the norm, geographical boundaries do not limit recruitment options, and businesses can access top candidates without incurring the expense of relocation, work permits, or office space.
Hiring independent contractors is another effective option for affordable hiring, as the employer is not responsible for paying taxes and benefits—as long as the business relationship stays within the client-contractor limits.
Consolidate your tech stack
While tech tools help remote teams collaborate, communicate, and be productive, they may also lead to inconsistent data and processes, duplicate work, and multiple fees and hidden costs if they're not consolidated into a streamlined ecosystem.
HR and payroll tools are a good example of a tech stack where a single, integrated system can replace multiple, often incompatible tools. For example, by using payroll software designed for global teams, you could reduce global payroll expenses, as you could pay your entire global team through a single platform.
With Deel's Global Payroll, you can run payroll in over 100 countries from a single platform, for both your direct and international employees, as well as pay your independent contractors.
This way, you'll be able to easily manage currency conversions, fund your whole payroll in one click, reduce payroll errors, and more.
See how Change.org saves more than 300 hours on admin each month thanks to Deel's Global Payroll.
Other providers are stuck in the past in the way their platforms are built and the way their customer service works. We wanted the elevated experience Deel provides.
Allie Shulman, Director of People Operations, Change.org
With Deel's new HR API, customers can now sync and manage users across their tech stack in seconds. It's the best way to:

🔸 Save time getting new hires set up
🔸 Onboard employees to new apps in record time
🔸 Securely offboard employees in minutes

Learn more about it 👇
Offer stock options
Offering stock options is an alternative to high salaries, acting as a cost-cutting strategy for new businesses, as issuing stock as compensation attracts and retains top talent without breaking the bank. It also aligns employee incentives with company success, as the employee has a stake in the growth and long-term success of the organization.
There are options for stock compensation plans, each with its own advantages. Learn more about each plan in our guide to equity for foreign employees.
From stock options basics for startup employees to granting equity for your global team, Deel's Equity services guides you through the process, offering unmatched legal and tax support.
💡 See also: How Deel simplifies granting equity to startup employees
Invest in employee experience
Putting resources into enhancing the employee experience is a strategic move that offers a great return on investment and can even help outperform the competitors. By prioritizing employee satisfaction, engagement, and well-being, it's possible to reduce turnover, increase productivity, and unlock potential within the workforce.
Focus on creating a culture of trust, teamwork, and ownership by providing development opportunities to your workers, introducing recognition practices, and fostering connections between team members.
When managing a virtual team that's distributed across time zones, rely on written and asynchronous communication to boost team efficiency.
💡 See also: Deel's guide to onboarding an asynchronous worker
At Deel, we've developed Slack plugins that improve collaboration within a global team: our Deel Engage tools help to keep the workforce connected and foster a positive employee experience.
Try the Connections plugin to hold virtual watercooler sessions and gather coworkers around shared interests or help them set up virtual chats to get to know each other.
Reduce meetings
Every meeting comes with a price tag. Direct costs are incurred from the hours spent in the conference room for in-person meetings, including the salaries of the attendees. In contrast, indirect costs can be calculated as productivity disruption and deadline interference. Research shows that even brief interruptions can cost as much as 40 percent of someone's productive time.
Email and collaborative tools are highly effective methods of breaking free from the routine of unnecessary meetings. An effective meeting cadence can also improve your meeting culture, ensuring that necessary meetings offer value.
Using Deel One-on-Ones helps managers both managers and their direct reports prepare for and track their 1-on-1 efficiently and in real-time, boosting employee satisfaction and increasing engagement through face-to-face interaction.
Automate onboarding
Onboarding remote employees takes time and effort, which are a direct cost to the company, yet shortcutting the onboarding process can hinder the integration of a new team member.
According to Workato, onboarding is one of the most automated HR processes, as it's critical to have the new hire reach their full productivity as soon as possible. Automating repetitive onboarding tasks provides an effective solution to speed up the process, allowing companies to optimize and automate onboarding workflow while setting clear expectations for remote team members.
We still are a 5% HR staff company for 130 people right now. That's extremely lean for any company. Deel played a huge role in this efficiency and productivity we have. All of the validations that the recruiting team used to do, thanks to Deel, are now done automatically.
Oscar Matroberti, HR Manager and Recruiter, Devbase
By handing over the administrative responsibility to an onboarding software, such as Deel's Onboarding tool, hiring managers have more time to focus on mentorship and other meaningful tasks.
Learn how you can easily send reminders and tasks to your new hires via Slack and have an at-a-glance overview of all workers you're currently onboarding.
Automate, consolidate, and save costs with Deel
With Deel, you get an easy-to-use, all-in-one platform to manage your team no matter where they are, with help of a dedicated Customer Success Manager. There are no hidden fees or unexpected add-ons you have to pay for: the platform is completely free for companies under 200 employees, without setup fees or integration costs.
Manage all things HR for any workforce in an automated, integrated, powerful platform and cut costs without needing to say goodbye to your team members.
Book a 30-minute product demo with expert Q&A, today.