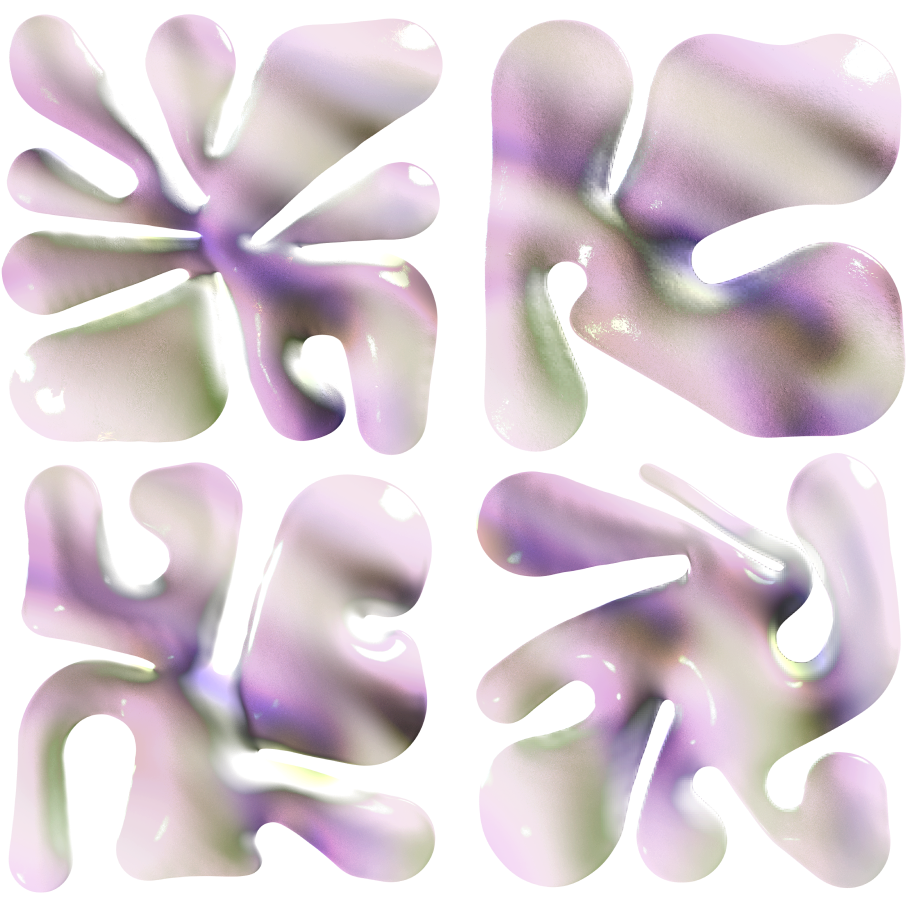 How Palm NFT Studio saves 80+ hours per month on HR admin with Deel HR
80+
Hours saved monthly on HR admin
7
Different nationalities in the company
Meet Palm NFT Studio
Palm NFT Studio empowers artists, brands, and fans to build deep communities on chain. They're a collective of software developers, generative artists, story world creators, and strategists. Their practice spans all aspects of web3 technology and creative production. Together they've built some of the biggest, most engaged communities in web3 on the sustainability-minded Palm network, an Ethereum-compatible sidechain, built to serve as the foundation of a new scalable and sustainable ecosystem for NFTs."

They're on a mission to find the next generation of engagement by partnering with various brands and artists to build the most open, inclusive, creative, and sustainable company in web3.
Managing a global team: The search for effective solutions
Palm NFT Studio's 100% remote team is spread across seven different countries so managing their international workforce wasn't a straightforward process. The People and Talent team was facing complex global hiring and management challenges and needed a comprehensive solution to stay compliant with local laws and regulations.

Palm NFT Studio's dream platform would efficiently manage the entire employee lifecycle, including running payroll, fast onboarding, managing expenses, paid time off, and terminations. Additionally, the team needed a cost-effective solution that could navigate the nuances of the laws of different regions and countries.

After thorough research, the People and Talent team realized Deel was the perfect solution to meet their requirements with a centralized platform that simplifies their global workforce management while facilitating compliance with local laws.
Finding the perfect answer in Deel HR
Deel HR has been instrumental in helping Anita Smith, Palm NFT Studio's Head of People, manage the entire employee lifecycle from one place and address the challenges of managing a remote, international team. Deel HR's automation capabilities are a significant advantage, as they eliminate manual processes, making the People and Talent team's work more efficient. The team has benefited from a number of features from Onboarding to PTO, Payroll to Compliance, and Contract Amendments.

- The PTO functionality is a game-changer for Palm NFT Studio's People and Talent team, streamlining the time off management process in every country. Before Deel, the team was manually computing each country's holidays and tediously ensuring each individual worker received the necessary time off. Now, employees can easily take time off for their local holidays, freeing up the team's time and effort.

- They also find the onboarding process highly efficient and fast, "I would say that just in the onboarding alone, I'd have to hire another person to handle that if it wasn't for Deel, so it saves the company time and money," said Smith. They also love the platform's individual profiles for each team member, which simplifies management.

- Deel's payroll process is cost-effective and has significantly reduced the workload for the internal finance and accounting lead.

- Deel's global knowledge base has been invaluable to the People and Talent team, especially in navigating the nuances of different countries' laws, including information about benefits, parental leave, and other relevant information. This information saves the team a lot of time and effort in researching and ensures that they have the correct information.

- They appreciate the support provided by the Deel team. This support has been especially helpful, given the complex nature of working with an international team. "The individuals that I've worked with (at Deel), and teams that I've worked with have been absolutely amazing. I ask a million questions, and they are super nice, a million times," says Anita.

Overall, Deel's comprehensive solution has made the People and Talent team's work much easier, allowing them to focus on their core responsibilities while ensuring compliance with local laws and regulations.

"What needs to be done is always clear on the Deel platform. I love that. It's clear and concise. If there are issues, there's a chat feature available to get questions answered very quickly," said Smith.
Leveraging reporting features for a diverse and happy workplace
With Deel's advanced reporting features, Palm NFT Studio's team can easily access and analyze their entire workforce data through visual graphs and analytics, without ever leaving the Deel platform. Smith explained, "I can really appreciate how the data is presented, making it easier for me to explore and extract relevant information to make more informed decisions." The People and Talent team has benefited from Deel's time-off tracking, enabling them to ensure every employee is maintaining a healthy work-life balance.

From a demographic and diversity perspective, Deel's reporting features allow Palm NFT Studio to analyze data from the number of employees in different countries, plus the number of EOR's vs. Contractors to the access of tools and integrations that are available. The reporting feature helps give a quick view of the company's diverse workforce that reflects the values and vision of the organization.

Overall, Deel's reporting features provide Palm NFT Studio's People and Talent team with valuable insights and data to help them make informed decisions about managing their workforce. With Deel, they're able to proactively identify potential issues and take corrective action to ensure that employees are happy, healthy, and productive.
Deel makes growing remote and international teams effortless. Ready to get started?