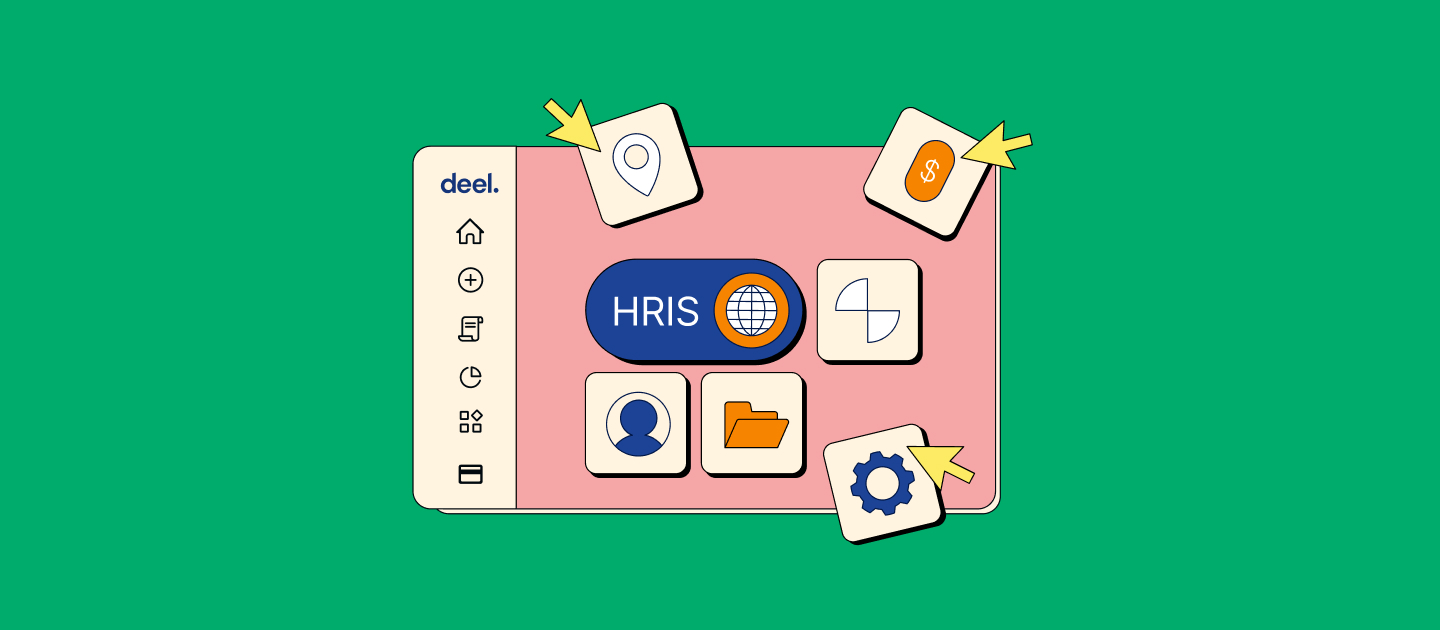 Deel HR Migration Simplified: Your HRIS Implementation Checklist
Thinking of moving to a new HR software? Follow this checklist for data migration to see how easy the process can be.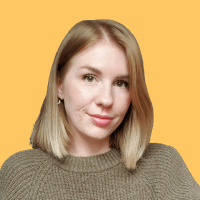 Written by Shannon Hodgen
January 23, 2023
Contents
Need help onboarding international talent?

Try Deel
Key takeaways
HR data migration can be accomplished in six simple steps: data collection, data clean-up, data upload, setting managers, editing worker information, and legacy HRIS offboarding.
A migration plan helps establish your data migration timeline and prepare your team for the transition.
With Deel HR, clients receive migration support from a dedicated onboarding team, walk-through videos, and training resources. No specialists or extra support is required.
As your company evolves, so do your HRIS (human resource information system) needs. You're hiring more top talent, expanding into new countries, and soon enough, you've outgrown your current HR system functionality.
However, finding a new HRIS platform and migrating your entire HR database can often seem complex and overwhelming, causing human resources managers to stick with outdated or insufficient HRIS software for far too long.
The good news is HR data migration can be simple. Companies of any size can easily migrate data with the right implementation plan and HR system while avoiding major workflow disruptions and critical errors.
In this article, we walk you through the process and provide a template to help you build your HRIS migration plan.
Not quite ready to migrate your data? If you're searching for the best HR software for your team, check out:
Or, if you're starting implementation from scratch, learn how easy setting up an HRIS can be.
How to migrate your core HR data in 6 steps
The process of migrating contractor and employee data is fairly straightforward. It's even easier for Deel HR clients, who receive support from our onboarding team and can leverage self-service functions to relieve HR professionals of manual data entry.
Here's what the HR data migration process looks like:
1. Collect existing worker data for migration

2. Clean your data

3. Upload existing data

Download a CSV file of the worker data from your legacy HRIS




Collect other HR data sources for migration (such as Excel spreadsheets or PDFs)

Clean up the data to ensure consistency between the old and new platforms




Deel's onboarding team can help ratify data conflicts with field names or errors in worker profiles




Upload your existing workforce data to Deel HR with the help of our onboarding team

4. Set managers and direct reports

5. Review the People List and make edits

6. Offboard workers from legacy HRIS

Set up managers and direct reports to show the reporting structure of your organization




Managers can be set during the onboarding process or through the individual profiles

Once all worker information has been migrated, review the People List to see a full view of all workers in one place and revise the data as required

Communicate an internal deadline for when HR team members should stop using the legacy HR data systems




Securely offboard the people data from your legacy HRIS and close accounts once they're no longer needed
Post-migration requirements checklist
You've migrated all current worker data—now what? Take the following steps to ensure a smooth transition to the new system for your HR department and broader team.
Update your integrations
Make a list of the apps, SaaS products, and HR applications integrated with your legacy HRIS, such as:
Applicant tracking systems
Employee performance management platforms
External payroll systems or payroll software
Learning management systems
Time tracking tools
Workforce management integrations
Remove the integrations from your legacy HRIS and apply them to your new HR software. Deel integrates with 15+ popular HR tools for seamless use, or you can build custom integrations with Deel API. With our in-product setup, you can easily install new integrations and build automations in just a few minutes. No specialists or extra support is required.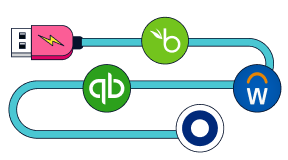 Test the HRIS and train your team
As with any new software or integrations, ensuring correct setup and data transfer is essential.
The right HRIS will be intuitive enough for users to navigate easily. Core team members will require basic training to complete the main HR functions, such as onboarding new employees during the hiring process, managing employee records, removing worker profiles, and running reports. You'll receive walk-through videos and training resources from our onboarding team to make the transition easy.
Don't go far for free HR
Initiate company-wide HRIS rollout
Send a company-wide email introducing the new HRIS and enrollment instructions. Include action items for workers, training resources, and information on rollout timing and technical support. The messaging may differ depending on the recipient's role or department (HR, finance, leadership) or their employment type (direct employee, EOR employee, independent contractor).
Tip: Consider onboarding core users and teams before deploying the system company-wide.
Gather feedback and enjoy your new HR platform
Gather feedback from your HR management team during the testing phase and from end-users after launch. Work with your HRIS vendor to communicate improvements, request adjustments, and develop a plan for future integrations and add-ons for scalability.
How Paperform saves 104 days worth of HR costs annually, thanks to Deel
Paperform is a remote-first company and provides payments, bookings, events, onboarding, calculations, and more to help organizations get paid, stay on schedule, connect with customers, and automate their work without writing codes.
Paperform was looking to reduce its HR complexity and eliminate multiple HR and payroll systems and spreadsheets it used to manage its global team.

"Deel is helping us to scale out a team to deliver high-quality customer service in different timezones," said Diony McPherson, CoFounder and COO. "We needed the peace of mind that we were compliant in other regions, and we needed this to happen quickly. Deel manages a whole ecosystem of challenges really well together. That is what makes it a great product."
Learn how Paperform saves almost $100,000 per year thanks to Deel
Deel's HRIS migration plan template
Before you migrate your HRIS data, you need an implementation plan. This plan should lay out the required tasks, who is responsible, who the task impacts, the actions necessary to complete each task, and the delivery date.
Establishing this HR process is required to successfully prepare team members for the upcoming migration and ensure a smooth employee experience. Below, you'll find a template inspired by the plan we used to streamline migration from an external HR software to Deel HR.
| | | | | |
| --- | --- | --- | --- | --- |
| Tasks | Stakeholders | Impacted workers (existing or new workers) | Actions required | Delivery date |
| Migrate existing workers from legacy HRIS to new HRIS | | | | |
| Support edits of data for all worker types | | | | |
| Offboarding for all worker types | | | | |
| Offer and contract creation for HRIS workers | | | | |
| Download payroll report to enable running of payroll with an external provider | | | | |
Manage your entire global team with Deel HR
Looking for an HRIS that can evolve with you? What about one that's a step ahead?
Deel HR is an all-in-one HR software solution that enables you to manage your entire global workforce—EOR employees, direct employees, and independent contractors—in one powerful platform. Instead of using multiple platforms to manage contractor and employee lifecycles, Deel HR covers everything for everyone:
Consolidated contractor and employee management that keeps expenses, time off approvals, worker records, and your entire people directory in one place
Deel HR is fully integrated into the Deel hiring stack. With Deel HR, you're able to engage contractors, direct employees, and EOR employees globally in any country that Deel supports. So when you're on that search for talent and you find the person you want to hire, you can use Deel to hire them—no matter where they are—and that transaction seamlessly syncs into Deel HR.
Dan Westgarth, COO, Deel
Improved human capital management (HCM)

with real-time dashboards, headcount metrics, payroll processing reports, and HR modules that provide relevant insights into your day-to-day business
User-friendly worker/employee onboarding that covers new hires' equipment, workspaces, background checks, localized contracts, benefits administration, app provisioning, and a contractor/employee self-service portal
Deel Engage plugins for PTO (paid time off), Pulse Surveys, Onboarding, Referrals, One-on-Ones, and more to help you track and optimize employee engagement
To empower scaling teams, Deel HR is free for companies with up to 200 workers, with no setup fees or monthly costs. Learn more about Deel HR's features and pricing.