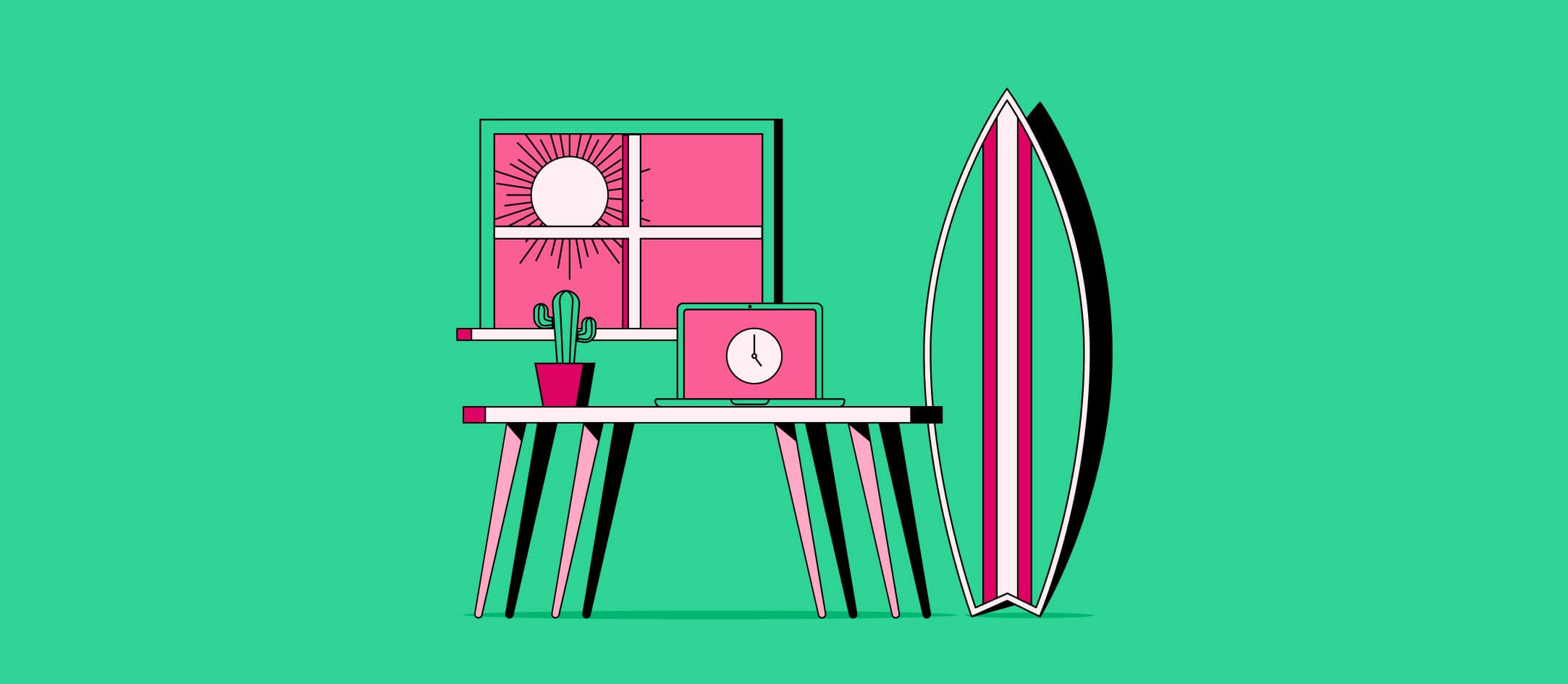 Asynchronous Work: All You Need to Know About How Async Teams Work
Asynchronous work may be the single solution global teams are looking for. Do you know what async work refers to? Learn more in this article.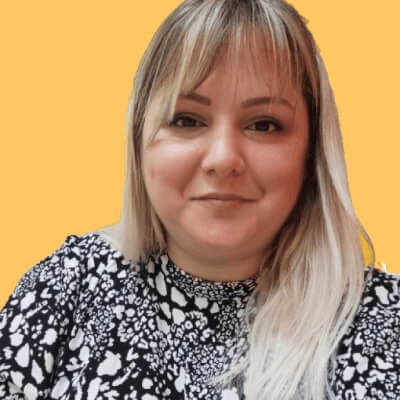 Written by Stefana Zaric
November 18, 2021
Contents
Need help onboarding international talent?

Try Deel
Asynchronous working allows remote teams to collaborate and finish projects on their own time while maintaining productivity and efficiency.
In synchronous work, employees are expected to communicate with their coworkers and management throughout their shift and always get an immediate response. On the other hand, async work allows individuals to respond and collaborate when they are at their most productive, without being continually interrupted.
Async work has been around for a while, but the pandemic sure made companies around the world step on the gas while implementing this work model in their teams.
In this article, you'll learn everything you need to know about the asynchronous form of communication and work and how you can help your team embrace it for maximum results.
Async work and distributed teams
Companies that work asynchronously allow employees to finish work and respond to colleagues when it's convenient for them and within a reasonable timescale, such as 24 hours, rather than requiring or expecting employees to be online, available, and responsive during set hours.
Although the term "async" may appear unfamiliar, it is actually more common than you may imagine. Let's imagine you're working on a set of questions for a panel discussion. You're on the events team, but you'd like to hear from the corporate communications and content teams as well.
Instead of organizing a check-in meeting to discuss the event's flow or pinging a colleague for feedback on the opening question, you might use Google Docs to collaborate asynchronously. You could, for example, use the program's 'suggesting' feature to request async feedback and tag peers with remarks. Your coworker will receive a notification and respond in their own time. Or you could use tools like PTO by Roots, which keeps everyone up to date about who is at work or not, and whether coverage is needed.
For people who have always worked and communicated synchronously, async work can be intimidating. It's also common to have a number of concerns at first: What if I require a quick reaction from a coworker? We won't be able to collaborate if we don't nurture real-time communication. Without a meeting, how will we communicate status updates?
These are all reasonable concerns, but the truth is that you've probably already done asynchronous work in some capacity — and making the leap to incorporate it more thoroughly may be easier than you think.
Benefits of async work
Async has a lot of benefits, but they ultimately boil down to one thing: it allows individuals to collaborate from different places perform better work.
Here's a breakdown of the most important benefits of async work.
Workplace autonomy
While communicating asynchronously, you get a significant amount of independence and flexibility as a team and on an individual level. Async work relieves the tension and boredom of sticking to a strict schedule. It allows you to complete your best work at a time that is convenient for you and reach your maximum productivity potentials.
Productive teams
When you determine your own time and work schedule, you can plan according to your needs without being influenced by external systemic stresses. This enables you to take a more focused approach to your task and plan it better as a result. Without the continual interruptions of synchronous communication channels such as chats or video calls, you can devote enough time in your workday to uninterrupted deep work.
Enhanced accountability
Asynchronous, remote work allows you to take greater ownership of your job and make more decisions on your own. This implies you get to own your job, which means you're responsible for relieving your managers and supervisors of some of their responsibilities, and you have the power to own your work. This is a vital feature of working at any company in any area; it helps you feel like a valuable member of the team, allows you to invest in your work, and makes you feel heard and trusted, all of which contribute to job satisfaction.
Better decision making
When you work asynchronously, you won't necessarily cross paths with the rest of the team, especially your line managers. This means that you will occasionally be required to make a decision based on your best judgment without the assistance of others, which might be intimidating at first but teaches you how to make better judgments. Because it allows you to apply your own perspective and logic to every decision you make, this implies that you accept responsibility for your actions and strive to make the best option feasible for your work since you are aware that you will be held accountable.
Empowering environment
The virtues of independence, trust, accountability, and true flexibility are instilled in an asynchronous work environment. This helps you to develop as a person and as a group, which can be particularly significant for startups, where teams usually grow together, along with the company.
While speaking in sync, you have the opportunity to consider your responses, your work, the consequences of your actions at work, and ensure that you are all working toward a common goal, which may greatly benefit the entire company. Employees gain self-confidence as a result of this, and their work ethic improves as a result.
Allows for more flexibility
Don't we all strive for work-life balance? With async work, this goal seems more attainable. The ability to determine your own schedule and hours is the most appealing feature of remote, asynchronous employment. If you're more productive during the day, choose that time; if you're more productive at night, choose those hours. If you have an emergency, a doctor's appointment, or a bill to pay, you can take care of your daily duties during the week. Another beloved flexibility of async work in distributed teams is the fact that you can work from any workspace you find appealing: your home office, a coffee shop, a co-working space, etc.
Effective and clear communication
When using synchronous communication methods like chat or phone, you must think quickly and respond quickly. It gives the communication a sense of urgency and doesn't give you enough time to process and answer. You have the option to reflect on your communication, amend it to make it as clear and efficient as possible, and ask exactly what you want through effective asynchronous communication, which is typically in the form of writing. With the right communication tools and good project management tool integration options like Slack or Loom, you can enable your team to work more effectively than ever.
Time zone equality
With asynchronous remote work, your team can be located anywhere in the world, as long as they have internet access. You may communicate with them in async mode, so employees working in various time zones won't have any issues. People working in separate time zones may suffer as a result of synchronous communication because they must make themselves available during non-work hours. Asynchronous work eliminates this issue entirely.
Encourages transparency
When communicating asynchronously, one of the most important things to remember is leaving a trail and documenting everything. If you're working asynchronously, you're probably communicating in extended forms like notes, documents, emails, and so on. This ensures complete transparency and allows you to pinpoint the source of the problem so you can address it.
Free resource: A Complete Guide on International Hiring
It's easier than ever to hire international talent. Master everything you need to know about compliance and payroll with your free guide.
Learn more
Challenges of async work
As you can see, there are numerous benefits of async work, but it doesn't mean that this method of working comes without challenges.
Here are some of the most common challenges encountered by companies and teams that work asynchronously.
Some employees may feel alienated or lonely due to a lack of face-to-face meetings or real-time relationships.
There is a disconnect. No matter how concise, written communication does not always express the emotion and tone required for individuals to feel connected.
There will be less spontaneous brainstorming. Employees bouncing ideas off each other in real-time can generate a lot of spontaneity and creative genius, but asynchronous communication takes away part of it.
It takes time for responses to come in. Communicating asynchronously can be difficult for work that demands urgent action, especially if teammates are waiting hours (or even days) for responses.
The good news is that you can work with your team to design remote communication techniques that seamlessly combine synchronous and asynchronous communication approaches for the best of both worlds.
Tools for async work
The benefits of asynchronous communication are numerous, but the greatest one may be that it's a solution that allows two individuals or groups to share ideas at their own pace. Synchronous collaboration technologies, on the other hand, bring people together in real-time. For example, a marketing team can use Google Docs to brainstorm ideas for a new blog design before jumping on a Zoom chat to discuss the merits of each plan.
There is no one-size-fits-all approach to using asynchronous and synchronous collaborative software. Combining asynchronous (i.e., using Google Doc) and synchronous (i.e., using Zoom) discussion is efficient in the above scenario). Because you've already taken the time to brainstorm asynchronously, you can go through fully formed ideas and even decide on the next steps when it's time to jump on a call.
Exploring online collaborative tools is similar to shopping on the internet. There are so many possibilities that deciding which ones to buy and utilize might be tough. And, just like shopping, it's better to start with the key categories to find what you're looking for.
Digital whiteboard
Because it resembles how we map and represent ideas, a digital whiteboard is the type of collaboration tool that comes closest to in-person cooperation. Free digital whiteboard applications to test with your team include Conceptboard and Whimsical.
Video conferencing
Video conferencing is a method of communicating via video. The most popular video conferencing platforms are Google Meet, Skype, and Zoom, which may be used with additional collaborative tools like a digital whiteboard.
Instant messaging
When it comes to asking questions or exchanging time-sensitive information, instant messaging applications are essential.
Meeting management
Because not all meetings must be synchronous, collaboration technologies that allow for fully asynchronous discussions are required. Tools that may help distant teams have fewer, better meetings are essential for effective communication.
Project management
When ideas and tasks under each project are neatly organized, effective teamwork is easier to achieve. The most popular project management software include Notion, Asana, and Monday, many of which also work as online collaborative writing tools.
Synchronous vs. asynchronous work
At the end of the day, async and synchronous work must coexist because both have advantages and disadvantages.
While it's great that async tools allow us to avoid long and tedious face-to-face meetings, it also means we're missing out on a certain level of human connection that technology can't replace. It is critical for team members to feel a personal connection.
Holding a traditional meeting every now and again might give staff a jolt of energy and help them collaborate more effectively.
For example, instead of holding five face-to-face meetings per month, your organization can hold just one. This will allow you to incorporate synchronous work where it is needed. Simultaneously, async functioning would not be forced to take a back seat.
Asynchronous communication
Asynchronous or async communication describes all modes of communication that do not require multiple parties to be available at the same time.
Synchronous communication, on the other hand, occurs when you respond to information received in real-time.
While synchronous communication may be the norm in an office setting, a firm that wishes to migrate to remote work must give its remote workers a choice in how communication between their teams takes place.
When working remotely, it's impossible to know whether someone is available, busy, or out of the office. If you rely on speedy instant messaging to communicate, you're likely to be disappointed. Sending messages through a medium that requires fast responses might feel predatory when team members are in different time zones.
Furthermore, instant messaging, as well as phone conversations and other synchronous modes of communication, divert your attention away from the task at hand and cause you to lose focus. When you can't fully concentrate on your task, you won't be able to maintain a consistent workflow, which means you'll be less productive.
In these situations, asynchronous communication is ideal since it protects everyone's time and attention by removing unneeded distractions. Setting aside time every hour to go over messages encourages healthier and more fulfilling work.
Tips and best practices — How to make it work for your team
Clearly, technology plays an important role when it comes to making async communication work for your team. The usage of digital solutions is unavoidable because most, if not all, communication and administration take place in the virtual environment.
Most modern businesses already use a variety of tools to aid communication, project management, and team organization, and these will most likely suffice for asynchronous teams as well.
Employee management should be given special care, which is where time-tracking tools come in handy. Employees and employers can both monitor the hours worked, which gives teams both accountability and the option to work at their own speed.
Furthermore, time tracking software helps to keep work and personal life separate—once you've worked your hours, you may clock off guilt-free, avoiding burnout and overworking.
However, technology alone will not alleviate all of the problems that asynchronous teams face. Teams must also build internal protocols and guidelines that enable collaboration while also defining clear work-life limits.
For example, asynchronous teams frequently have a few hours each day when they must all be online at the same time. This can help with a variety of communication challenges by allowing people to catch up, schedule meetings, and receive real-time responses.
Async is the future of work
The purpose of choosing an async mode of communication is to make distant workplaces more productive, not to replace sync working. With the rise in popularity of remote work, businesses will need to strike a balance between sync and async working methods and determine what to use wherein a remote setting.
It's up to you to determine what benefits of asynchronous communication and work will do the trick for your team and implement them to produce the positive business outcomes you've been aspiring for.