How SafetyWing saves 30 hours on monthly admin thanks to Deel
5x
Growth after working with Deel
A remote team, working for remote teams
SafetyWing is a health insurance provider for remote workers and teams. Their products are built and designed by a fully remote team of nomads distributed across 40 different countries.
Its mission is to build the first global social safety net for digital nomads and remote workers.
The challenges of managing a remote team
Before partnering with Deel, SafetyWing faced many challenges managing contractors. Paying contractors across borders wasn't an easy task; it had to be done manually without a centralized system and took a lot of time.
Also, SafetyWing had in-country compliance concerns. They lacked a network of local experts to receive advice, so they resorted to standard contracts. Time tracking for hourly-based agreements was also a headache, not to mention creating contracts. It was time to start looking for a partner. Discovering Deel was love at first automation. "What made Deel stand out for SafetyWing was the extreme focus on the customer and how friendly and easy [it is] to use the platform. Definitely the best I have seen in this category," said Karl Schroeder, Head of Finance at SafetyWing.
Deel + SafetyWing
The HR and Finance teams from SafetyWing have saved more than 30 hours a month on admin and 10,000 USD yearly thanks to Deel. Here are some of the things making their life easier:
The time tracking feature

In-country compliance

Easy contract creation and amendments

Streamlined global payments with multiple currencies and funding methods.
But SafetyWing's HR and Finance teams aren't the only ones benefiting from Deel. Their contractors praise the platform's simple admin and intuitive controls that make work life easier for everyone.
And apart from being a customer, SafetyWing was also one of Deel's first partners. We offer SafetyWing discounts to all contractors hired through our platform.
Deel features they Love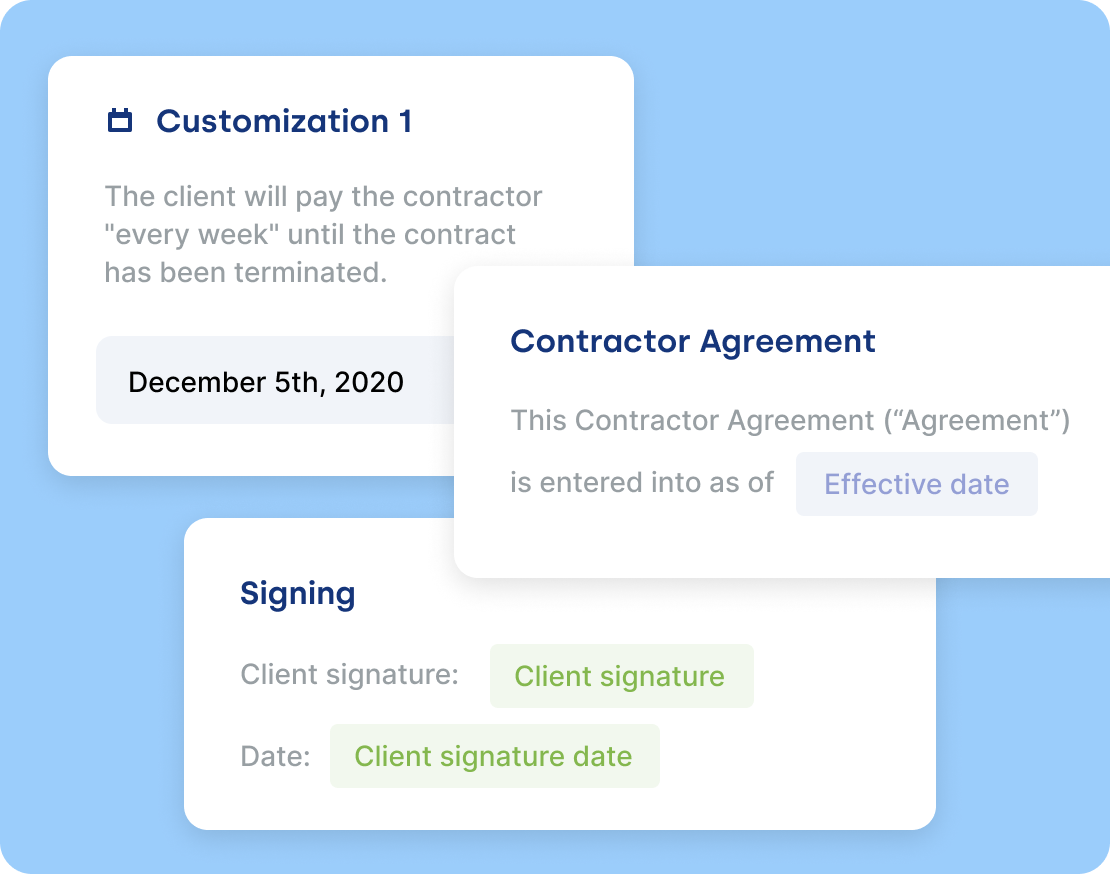 Contracts
Quick, easy, amendable compliant agreements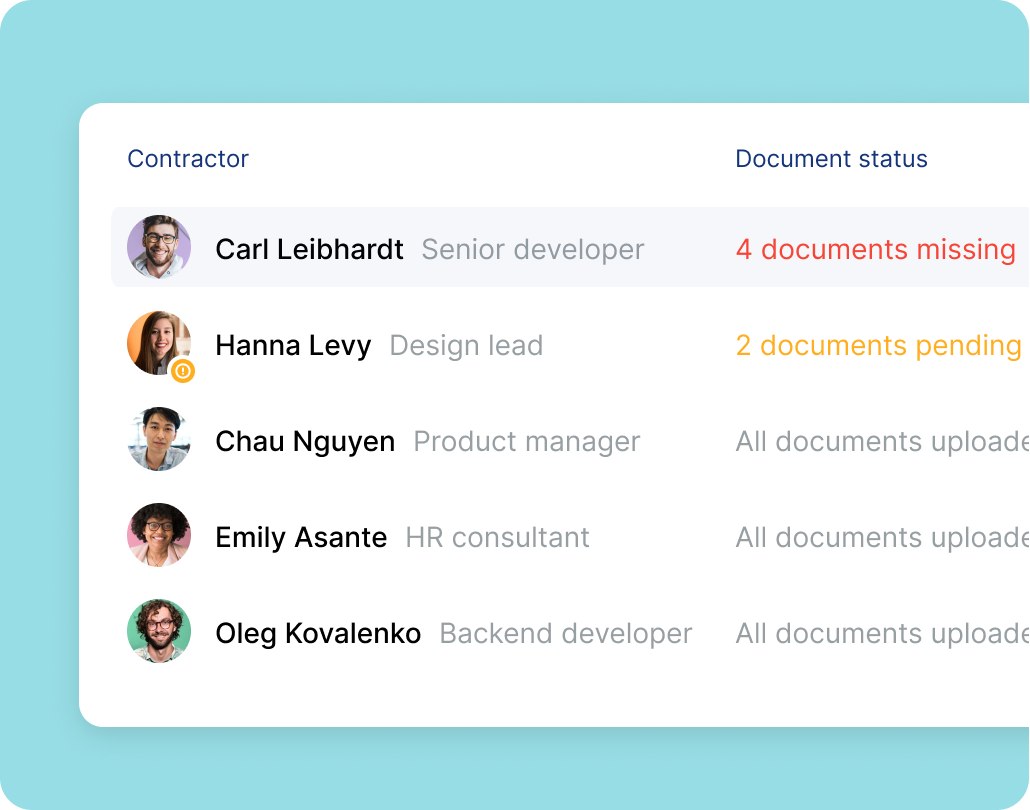 Concise compliance
Making sure every compliance document gets accounted for is easier than ever. No more chasing down KYC and other documents.
Deel makes growing remote and international teams effortless. Ready to get started?