Why teams prefer Deel over Gusto for HR and Payroll
All your international and US-based employees, under one roof
Deel's wide range of HR and payroll services support any worker, anywhere. Gusto requires external tools to manage global HR and payroll effectively which means more scattered data, manual processes, and higher costs.
US Payroll
Global HRIS, payroll, and hiring in 100+ countries
Onboard and pay contractors, EOR employees, and direct employees in 100+ countries
Unified payroll reports for all countries in which your business operates, with the ability to integrate with third-party payroll providers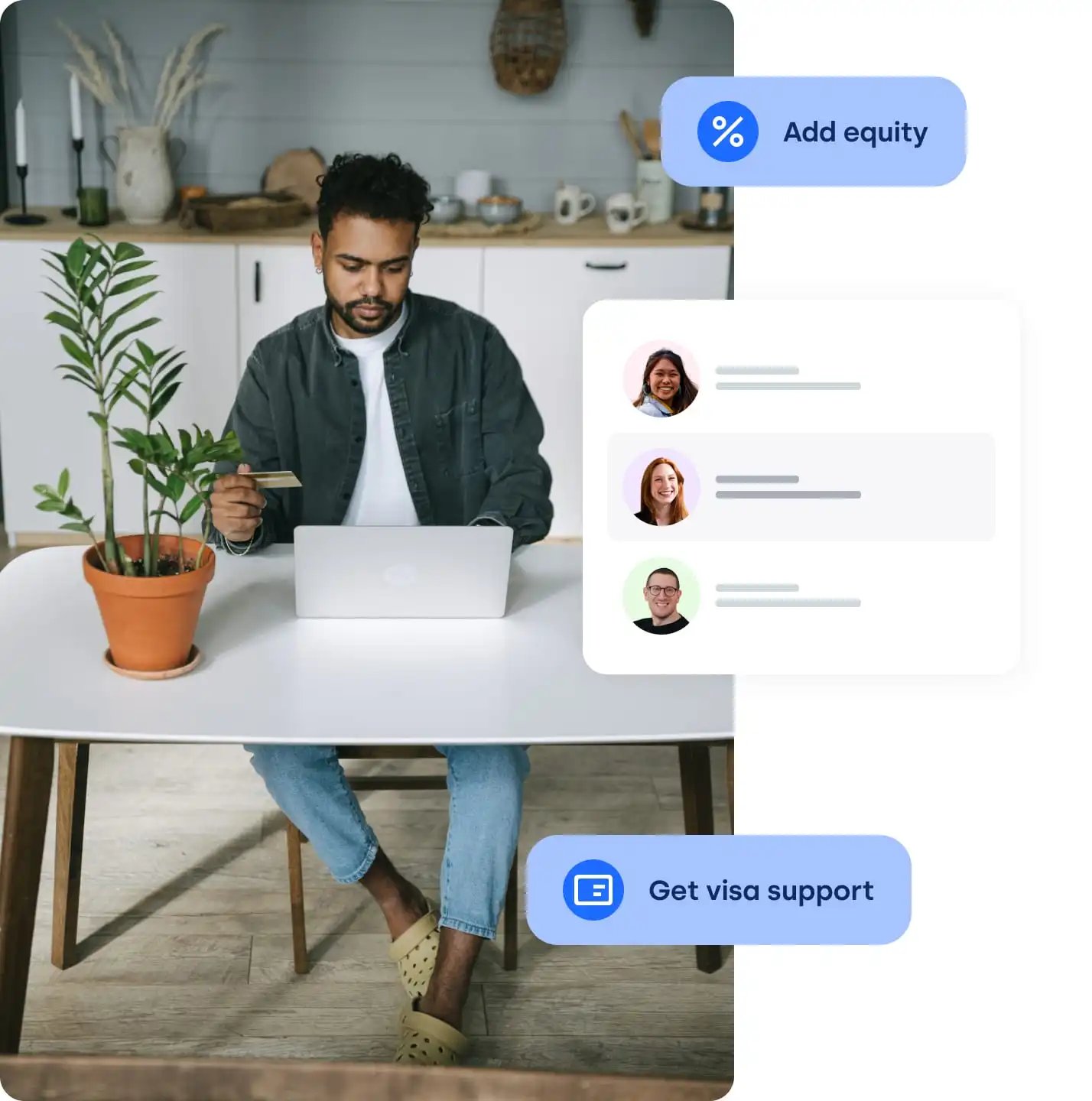 Scale up, down, and all around the world
Unlike Gusto, which is only focused on the US, Deel's maintained a global outlook from the very beginning. With entities in over 100 countries, we offer you greater flexibility and expertise to support your business expansion into new markets.
Country coverage for EOR and payroll services
EOR and Payroll services 100% in-house processed
Global knowledge base
Global network of 200+ legal experts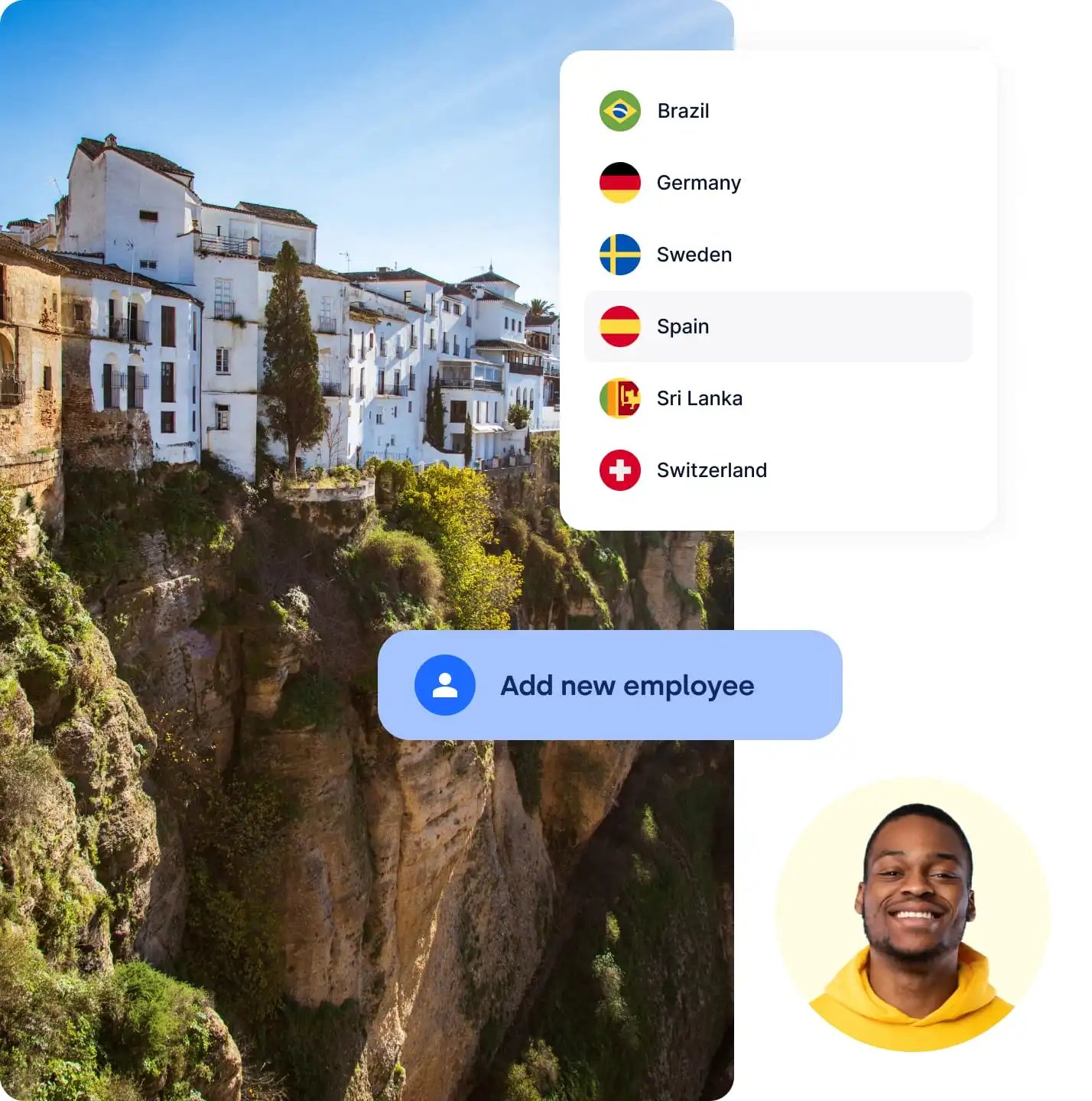 Get fast, reliable in-house support
Deel offers faster solutions with 24/7 in-app support and a dedicated customer success manager. Gusto's support is limited to weekdays with reportedly slow response times, delaying solutions for urgent payroll issues that put your business at risk.
Dedicated CSM, even for smaller accounts
In-app 24/7 chat support for you and your teams
1.25min First Response Time
Employee experience team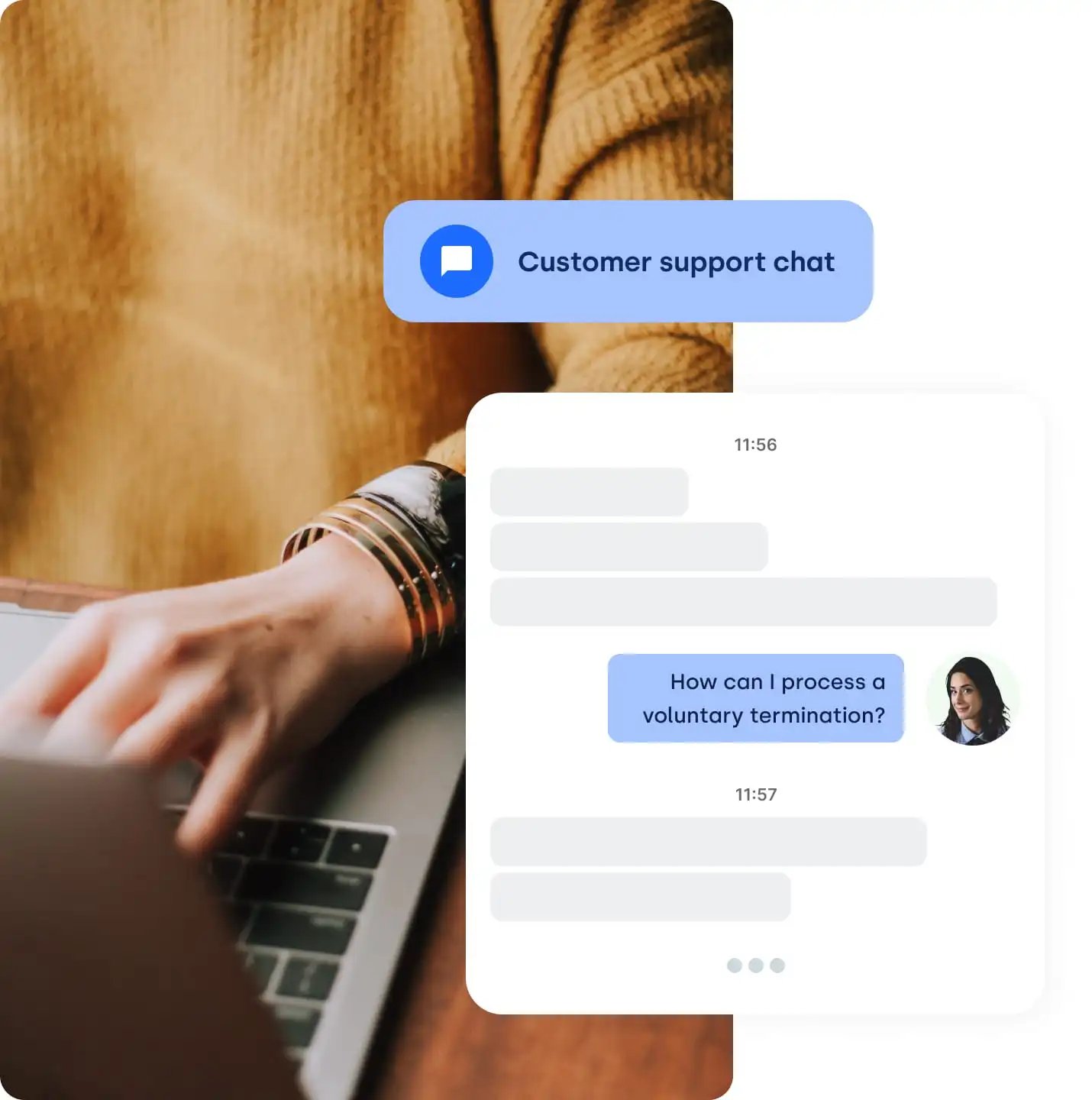 Pay contractors easily and compliantly
Deel's infrastructure for contractor compliance and payments is strong and reliable. Gusto offers contractors limited withdrawal options with no compliance related to localized document collection and contracts, leading to penalties.
Withdrawal methods for contractors
Localized contracts and compliance documents collection for contractors, constantly reviewed and updated by our local legal experts
Pay contractors in 120+ currencies including crypto
Solutions to avoid misclassification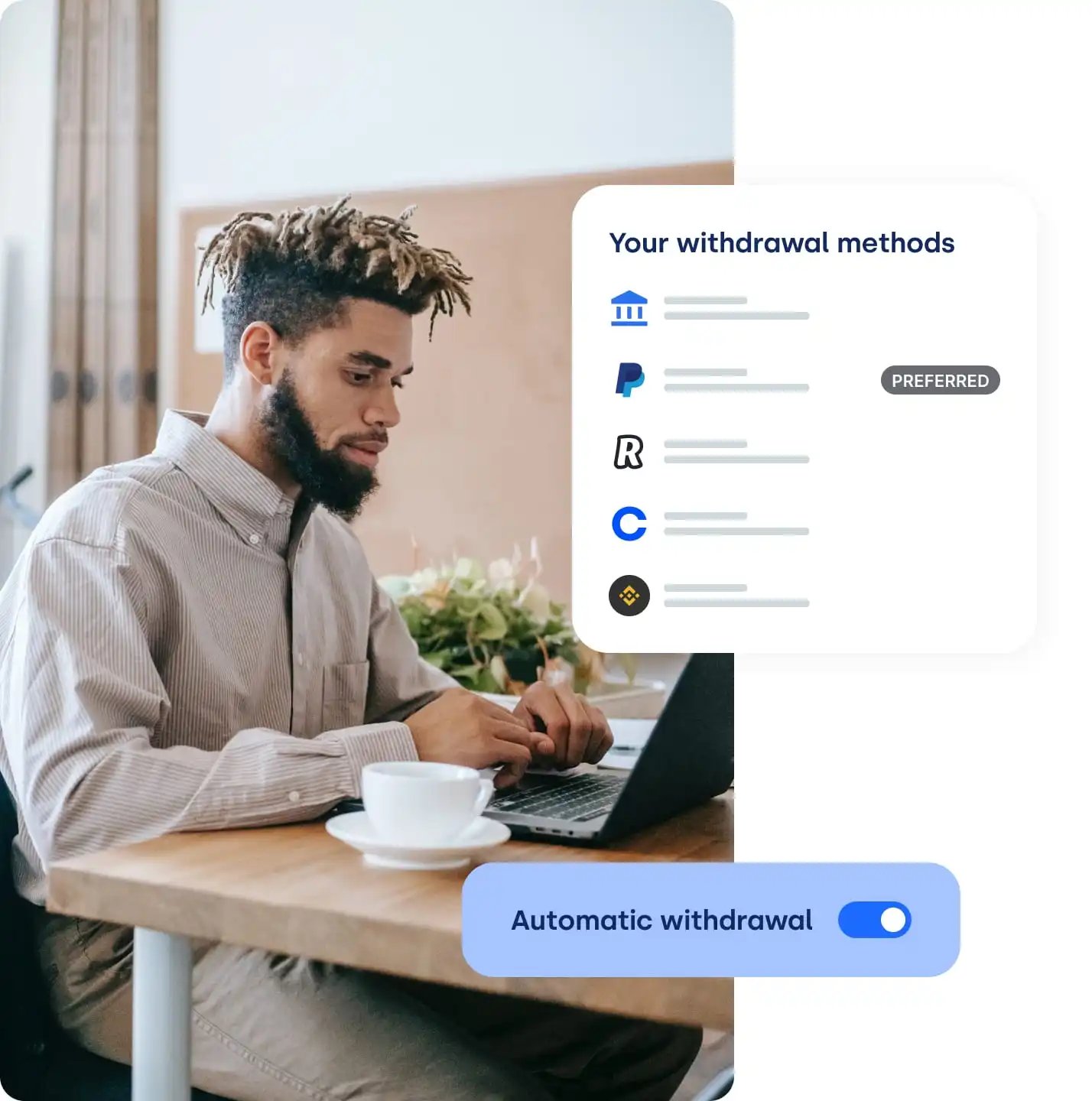 Switch to Deel HR and save up to $28,000 per year
People directory and Org charts
Yes
Plus plan
Yes
Not supported
Yes
Basic plan
Advanced onboarding tools
Yes
Plus plan
Permissions and approvals
Yes
Basic plan
Advanced admin and field privileges
Yes
Basic plan
Document and e-sign management
Yes
Plus plan
Free
for companies with less than 200 employees
$6-$12
employee/mo, plus $40-$80 monthly flat fee
Industry leading global payroll software
Deel is a leader in multi-country payroll and contractor payments, according to G2 user reviews.
Switch to Deel and start enjoying our industry-leading experience

See why our customers love us
Excellent multi country EOR portal
"When we scoped options for our global operations, we scoped many service providers. Our preliminary interaction with the portal representatives and their user experience, made it an easy decision to go with Deel. Since then, what has been extremely impressive has been their customer service in handling issues with our multi-culture teams across the globe."
Mohan Mundkur
Finance MANAGER, change.org
Deel is a one-stop-shop for standing up your international team
"Deel allows you to hire employees for all countries I have been searching for candidates, allowing for greater flexibility. Their legal experts have assisted with on/offboarding of employees to ensure local labor laws are followed."
Alan Blackburn
COO, Fin3 Technologies, Inc
Great experience
"We particularly like the autonomy that the Deel platform gives us, as we don't have to constantly wait for a support person to reply to our calls. "
Paolo Donà
CHIEF INFORMATION OFFICER,
Staycity Group