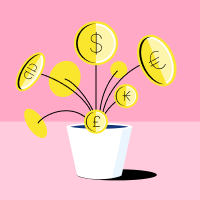 Currency
Argentinian Peso and US Dollar - USD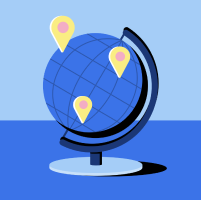 Capital
Buenos Aires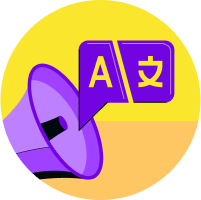 Official Language
Spanish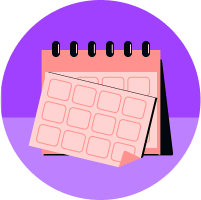 Payroll Cycle
Monthly
Hire employees in Argentina. No entity needed.
Usually, to hire in Argentina, your business needs an entity. That means a local office, an address registered as a subsidiary, and an account with a local bank. All of this, plus navigating regional benefits, payroll, tax, and HR laws, can take months.

Argentina also treats contractors differently than full-time employees, so misclassifying a contractor could lead to fines. Deel lets you hire employees in Argentina quickly, easily, and compliantly. We even automate tax document collection, payroll, benefits, and more.
Request a Demo
All the necessary benefits for Argentina
built right in
Deel allows you to provide localized benefits for employees in Argentina within minutes. All in one manageable online dashboard.
Health Insurance

Life Insurance

Work Accident Compensation Insurance

Private Healthcare - Allianz (optional)
Our quickstart guide to hiring in Argentina
Navigate the tabs below to learn everything you need to know about hiring an employee in Argentina
Minimum Wage Requirements
The minimum wage as of April 2023 is ARS 80.342 per month. However, due to the monthly inflation that Argentina has, the minimum wage is updated at least 4 times per year by a decree of the Ministry of Labor.
The following increases in 2023 expected are:
May: ARS 84.512
June: ARS 87.987
Individual Income Tax
The individual income tax ranges from 5% to 35%. Income tax is calculated [according to progressive rates]. Multiple additional factors may impact overall rates such as household status (rent or credit), number of dependents under 18, civil status, and geographical residence location.
Income tax as of January 2023 is:
| Gross Annual Income | Tax Rate (%) |
| --- | --- |
| Up to ARS - 173,834.61 | 5% |
| Up to ARS - 347,669.23 | 9% |
| Up to ARS - 521,503.84 | 12% |
| Up to ARS - 695,338.47 | 15% |
| Up to ARS - 1,043,007.68 | 19% |
| Up to ARS - 1,390,676.90 | 23% |
| Up to ARS - 2,086,015.35 | 27% |
| Up to ARS - 2,781,353.85 | 31% |
| Over ARS - 2,781,353.85 | 35% |
Employer Cost
The employer cost is generally estimated at 28% of the employee salary. Argentina maintains very high inflation rates, the fixed amounts may vary from month to month.
A monthly fee of USD 20 per employee will apply if Deel opens a bank account in USD for the employee.
Pension: 12.35%

Law 19032 (Social Security): 1.58%

Family allowance: 5.40%

National employment fund: 1.07%

Medical Insurance: 6.0%

Accident Insurance (ART): 1.53% + ARS 200.13 (USD 0.71)

Life Insurance: ARS 78.36 (USD 0.32)

Optional health benefit monthly fee: USD 15

Work from Home Allowance: ARS 11,912.78 (USD 50)

Salary Bank Account in USD - USD 20 (if applicable)
Private health insurance - estimated USD 50, final cost will be determined during onboarding
One time fees
Mandatory Wet Ink Employment Agreement Handling Fee - USD 80
Pre-employment mandatory medical exam - approximately USD 130
Overtime Pay & Maximum Hours
Standard working hours are 8 hours per day, 40 hours per week, with an extra hour per day for the lunch break. The standard work week is from Monday to Friday. However, standard working hours can also be 48 hours.
Maternity Leave
Employees are entitled to 90 calendar days of paid leave. The standard is to take 45 days prior to birth, but it will be at the discretion of the employee if they want to wait until 30 days prior to the birth date to then accumulate 15 days after birth leave. The employee will receive a salary during this period, and Social Security will be responsible for this pay.
The employee can extend leave additional and receive 25% of the pay.
Paternity Leave
Employees are entitled to 2 days of paid paternity leave that must be taken after the child's birth. The employee will receive 100% of the salary during this period, and the employer will be responsible for this pay
Parental Leave
In Argentina, no law covers parental leave. However, employees may be entitled to maternity leave and paternity leave.
Sick Leave
Employees are entitled to paid sick leave whose length will depend on their seniority. If the employee has a seniority of fewer than 5 years, they will be entitled to 3 months of sick leave. For employees with a seniority higher than 5 years, sick leave will increment to 6 months. Sick leave is paid by the employer.
A medical certificate must be provided to the employer, and digital copies are allowed.
Employees are also entitled to leave for the following cases, where leave is paid as PTO:
Marriage: employees are entitled to 10 calendar days to celebrate.
Death of dependents, siblings, or parents: employees are entitled to 3 calendar days.
High school or university exams: employees are entitled to 2 calendar days per exam, with a maximum of 10 calendar days per year.
Termination Requirements
Terminations in Argentina have a high complexity. There is no at-will termination in Argentina for employers [outside the probation period].
Compliant terminations include:
Voluntarily by the employee
By mutual agreement
Unilaterally by the employer based on:

probation period
objective grounds
disciplinary dismissal
performance due to unsuitability for the job

By the expiration of the contract
Notice Period
The minimum notice period is 30 days and will be increased according to the length of the employment.
30 days if the length of service is less than 5 years
60 days if the length of service is more than 5 years
During the probation period, the notice period is 15 days.
Severance for Employees
In Argentina, employees dismissed without a justified cause are entitled to severance pay (if they are not under probation). Underperformance and reorganization are not causes to justify dismissal under Argentine labor law.
Severance payment compensation will vary depending on the tenure of the employee since it is equivalent to one (1) month of salary per year of services rendered or per fraction greater than three (3) months.
Examples
If an employee has worked for a period of 4 months and is terminated without cause, the employee is entitled to severance pay equivalent to 1 (one) month of salary.
If the employee has worked for a period of 1 year and 2 months, the employee is entitled to severance pay equivalent to one (1) month of salary.
If the employee has worked for a period of 1 year and 3 months, the employee is entitled to severance pay equivalent to two (2) months of salary.
Paid Time Off
Both full-time and part-time employees are entitled to 10 working (14 calendar) days of paid time off (PTO) a year. PTO and aural rates vary depending on the length of services. Prior to completing 6 months of service, the Employee will be entitled to receive 1 day of annual leave for every 20 working days of service.
Public Holidays
Argentina celebrates 14 national holidays. Some holidays are transferrable, meaning they will be moved to the previous Monday if they fall on a Tuesday or Wednesday. Those that fall on Thursday and Friday, will be moved to the following Monday.
Also, there can be additional holidays for non-transferrable public holidays so the population has the chance to take a long weekend.
The dates for public holidays are published each year
National public holidays include:
New Year
Carnival (2 days)
National Day of Remembrance for Truth and Justice
Veteran's Day and Memorial Day in the Falklands War
Labor Day
Day of the May Revolution (2 days)
Day of the Passage to Immortality of General Martín Miguel de Güemes (2 days)
Day of the Passage to Immortality of General Manuel Belgrano
Argentine Independence Day
Passage to the Immortality of General José de San Martín
Day of Respect for Cultural Diversity (2 days)
National Sovereignty Day
Feast of the Immaculate Conception of Mary
Christmas
Onboarding
Onboarding takes 15 business days. Compliance documents must be completed 2 days before the start date, including the certification of the pre-employment medical check and bank account details.
Employment Contract Details
Contracts must be in Spanish and can be bilingual. They must be in writing and signed by both parties.
A contract must include:
name
start date
length of the employment
job description
termination conditions
payment terms
Probation Period
Probation periods are mandatory and last 90 calendar days.
Hiring in Argentina, hassle-free
With Deel, your business can easily hire employees in Argentina. No more worrying about local laws, complex tax systems, or managing
international payroll. Deel takes care of everything in 150+ countries.
28%
Estimate Employer Cost
*of employee salary
Deel makes growing remote and international teams effortless. Ready to get started?