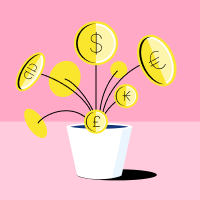 Currency
Philippine Peso - PHP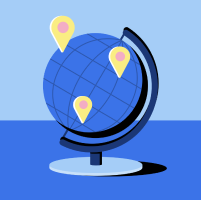 Capital
Manila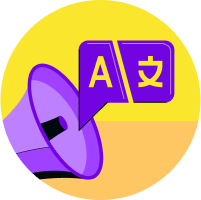 Official Language
Filipino & English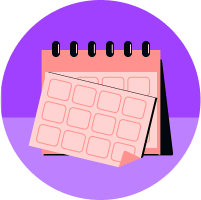 Payroll Cycle
Bi-Monthly
Onboard, pay and manage employees in the Philippines with Deel.
Usually, to hire in the Philippines, your business needs an entity. That means a local office, an address registered as a subsidiary, and an account with a local bank. All of this, plus navigating regional benefits, payroll, tax, and HR laws, can take months.

Deel lets you hire employees in the Philippines quickly, easily, and compliantly. We even automate tax document collection, payroll, benefits, and more. For your existing direct employees, we can manage your entire payroll operation from end-to-end.
Download the Guide
All the necessary benefits for the Philippines
built right in
Deel allows you to provide localized benefits for employees in the Philippines within minutes. All in one manageable online dashboard.
Pension Fund

Public Health Insurance

Private Healthcare - Unisure (optional)

Private Healthcare - Lacson & Lacson

Private Healthcare - Allianz (optional)
Our quickstart guide to hiring in the Philippines
Navigate the tabs below to learn everything you need to know about hiring an employee in the Philippines
Minimum Wage Requirements
In the Philippines, the applicable minimum wage is set by region. There is no national minimum wage. Applicable minimum wage is determined by the region the employer's company is incorporated.
For Deel, which is incorporated in the National Capital Region (NCR), the minimum salary is PHP 13,267.50 per month.
Individual Income Tax
The individual income tax ranges from 0% to 35%. Income tax is calculated according to progressive rates. Multiple additional factors may impact overall rates such as the household status and the number of children.
| Gross Annual Income | Tax Rate (%) |
| --- | --- |
| Up to PHP 250,000 | 0% |
| Up to PHP 400,000 | 20% |
| Up to PHP 800,000 | 25% |
| Up to PHP 2,000,000 | 30% |
| Up to PHP 8,000,000 | 30% |
| Over PHP 8,000,000 | 35% |
Payroll Cost
The employer cost is generally estimated at 10.57% of the employee salary.
Philippine Health Insurance Corporation (PhilHealth): 2%

Social Security: 8.57%

Home Development Fund (HDMF): PHP 100
Philippine Health Insurance Corporation (PhilHealth) contribution is capped at PHP 1,600/month.
Social Security contributions are capped at PHP 2,880/month.
Overtime Pay & Maximum Hours
Standard working hours are 8 hours per day, 40 hours per week. The standard workweek is from Monday to Friday.
Overtime payment is mandatory and can't be included in the salary. Hours outside of standard work hours are considered overtime. For additional hours, employees are paid:
125% of the hourly rate on working days
130% of the hourly rate on holidays
Maternity Leave
Pregnant employees, who have worked for 90 consecutive days are entitled to 105 days of paid leave. An additional 15 days of paid leave will be granted if the employee qualifies as a solo parent. 14 days must be taken before the child's birth. The remaining days should be taken after the child is born. The employee will receive 100% of their average salary during this period, and Social Security will be responsible for this pay.
The employee can extend leave an additional 30 days unpaid.
Paternity Leave
Employees are entitled to seven calendar days of paid paternity leave that must be taken after the child's birth. The employee will receive 100% of their average salary during this period, and the employer will be responsible for this pay.
The employee can extend leave unpaid.
Parental Leave
In the Philippines, no law covers parental leave. However, employees may be entitled to maternity leave and paternity leave. Additionally, single parents can apply to the Solo Parent Policy.
Sick Leave
Employees in the Philippines are not entitled to sick leave in addition to their Vacation allowance (PTO).
Employees should submit their sick leave in the Deel platform through the Time Off feature.
If an employee has used all of their vacation and needs to take more time off to recover from sickness, the additional days will be unpaid leave.
Employees may qualify for reimbursement through the Social Security System (SSS)'s sickness Benefit. Treated similarly to a Maternity Benefit, this Sickness Benefit ensures that eligible employees receive a portion of their regular pay.
Termination Requirements
Terminations must respect complex rules and the rules of an employee's employment country. The off-boarding is always handled by the Employer with the primary stakeholders. It may include ad-hoc fees as well as required or recommended steps on specific termination cases.
An employee may be terminated for authorized causes as per the Labor Code. The employer must give written notice of the termination.
Notice Period
The minimum notice period is usually 30 days.
Severance for Employees
Severance Pay is defined according to the cause of termination and ranges from 0.5 months to 1 month's wages for each year of employment.
If due to redundancy, at least 1 month's pay or at least 1 month's pay for every year* of service of the employee, whichever is higher.
If retrenchment to prevent losses, closure, or disease, at least 1 month's pay or at least 0.5 month's pay for every year* of service of the employee, whichever is higher.
If due to closure or cessation of operations, no legal requirements.
To protect you from unforeseen financial risks arising from terminations, Deel applies a Severance Accrual to all employment agreements in this country. Deel has extensive expertise in managing litigation risk globally and our Severance Accrual calculation is based on the prevailing common-law or statutory entitlements and local best practices. In the event your employee resigns or is not entitled to severance, all unused amounts will be returned to you.
Paid Time Off
Full-time employees are entitled to 5 days of paid time off (PTO) a year. PTO accrues monthly at 0.42 days per month and begins accruing from their start-date. If holidays are not used by the end of the year, employees can receive a payment.
Part-time employees are not entitled to leave.
Public Holidays
The Philippines celebrates both 18 national and 3 regional holidays based on the location of the employee. There are an additional 8 special holidays that are non-working days.

National public holidays include:
- New Year's Day
- Araw ng Kagitingan (Day of Valor)
- Maundy Thursday
- Good Friday
- Labor Day
- Independence Day
- National Heroes Day
- Bonifacio Day
- Christmas Day
- Rizal Day

Special non-working days:
- Non-working Day (Day After New Year's Day)
- EDSA People Power Revolution Anniversary
- Black Saturday
- Ninoy Aquino Day
- All Saints' Day
- All Souls' Day
- Feast of the Immaculate Conception of Mary
- Last Day of the Year
Onboarding
Onboarding takes 2
business days
.
The employee will have to submit and provide the documents required before the start date. It's not optional to submit mandatory documents afterward, only optional documents. Before the start date, the employee will be enrolled by the accountants to SSS (Social Security System) and to PHIL Health.
Employment Contract Details
Contracts must be in English and can be bilingual. They must be in writing and signed by both parties.
A contract must include:
Name
Start date
Length of the employment
Job description
Termination conditions
Probation Period
Probation periods are not mandatory. The standard probation period is 90 days and the maximum probation period is 180 days (six months). Fixed term contracts cannot have probation periods.
Hiring in the Philippines, hassle-free
With Deel, your business can easily hire employees in the Philippines with our EOR solution. If you have an entity, our Global Payroll solution takes care of payroll and compliance for your direct employees. Our 250+ in-house experts handle everything from managing local laws, complex tax systems, or your payroll in the Philippines and 150+ countries.
10.57%
Estimate Employer Cost
*of employee salary
Deel makes growing remote and international teams effortless. Ready to get started?