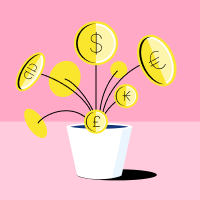 Currency
Serbian Dinar RSD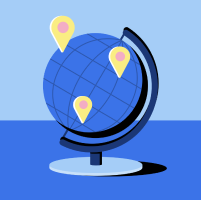 Capital
Belgrade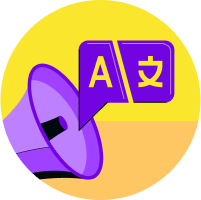 Official Language
Serbian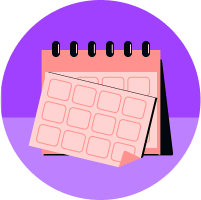 Payroll Cycle
Monthly
Hire employees in Serbia. No entity needed.
Usually, to hire in Serbia, your business needs an entity. That means a local office, an address registered as a subsidiary, and an account with a local bank. All of this, plus navigating regional benefits, payroll, tax, and HR laws, can take months.

Serbia also treats contractors differently than full-time employees, so misclassifying a contractor could lead to fines. Deel lets you hire employees in Serbia quickly, easily, and compliantly. We even automate tax document collection, payroll, benefits, and more.
Request a Demo
All the necessary benefits for Serbia
built right in
Deel allows you to provide localized benefits for employees in Serbia within minutes. All in one manageable online dashboard.
Meal Allowance

Public Health Insurance

Disability Insurance
Our quickstart guide to hiring in Serbia
Navigate the tabs below to learn everything you need to know about hiring an employee in Serbia
Minimum Wage Requirements
The national minimum wage for full-time employees is:


| | |
| --- | --- |
| 2023 | 2024 |
| RSD 230 per hour | RSD 271 per hour |
Individual Income Tax
Income taxes are collected by the Tax Administration according at a flat rate of 10%.
Taxpayers with annual incomes of 3 or more times the average annual salary are subject to supplementary taxes of between 10 and 15%.
Taxes are offset by a personal tax deduction equal to 40% of the average annual salary. Additional tax relief applies to taxpayers with dependents.
Employer Cost
The employer cost is generally estimated at 17% of the employee salary.
Pension Insurance - 11.50%
Health Insurance - 5.15%
Meal Allowance - 500RSD
Employment Agreement Handling Fee - 80 USD
The maximum salary for the calculation of pension and health insurance is RSD 500,360.
Overtime Pay & Maximum Hours
Standard working hours are 8 hours per day and 40 hours per week from Monday to Friday.
Overtime payment is not mandatory and may be included in the salary. Overtime may also be paid as leave in-lieu. Hours outside of standard work hours are considered overtime. For additional hours, employees are paid:
126% of the hourly rate, for work from 22:00-06:00
126% of the hourly rate, for work outside of normal hours.
210% of the hourly rate, for work on a public holiday.
For each completed year spent in employment with the Employer in the amount of 0.4% of the base salary.
Maternity Leave
Pregnant employees are entitled to 12 months of paid leave. 28 days must be taken before the child's birth. The employee will receive different levels of salary during the leave:
| Period | Pay | Payer |
| --- | --- | --- |
| 0 - 30 days | 100% | Employer |
| 30 days - 12 months | Average salary from the last 18 months | Social Security |
The employee can extend leave an additional 3 months at the employee's average salary from the last 18 months, paid by social security.
Paternity Leave
Employees are entitled to 9-21 months of paid paternity leave. The length of the leave depends on the employer. Additionally, employees are eligible for another 5 days of company-paid leave when their legal spouse gives birth. This leave is paid for by the government at 100% of the employee's salary.
Parental Leave
In Serbia, no law covers parental leave. However, employees may be entitled to maternity leave and paternity leave.
Sick Leave
Sick leave in Serbia is complex. Employees are entitled to paid sick leave for up to 12 months. This leave is paid at different rates and by different payers depending upon length and type of sickness:
| Period | Pay | Payer |
| --- | --- | --- |
| 0 - 30 days | 65% of the base salary | Employer |
| 30 days - 12 months. Can be less depending on the sickness | Depending on Sickness | Social Security |
Termination Requirements
Terminations must respect complex rules and the rules of an employee's employment country. The off-boarding is always handled by the Employer with the primary stakeholders. It may include ad-hoc fees as well as required or recommended steps on specific termination cases.
Terminations in Serbia can be complex. There is no at-will termination in Serbia for employers and termination must be done for just cause.
Compliant terminations include:
Voluntarily by the employee
By mutual agreement
Unilaterally by the employer based on:

Probation period
Objective grounds
Disciplinary dismissal
Performance due to unsuitability for the job

By the expiration of the contract
Notice Period
If an employee is being terminated due to breach of work duty or inability or lack of qualifications, they have the right to continue working for a notice period of between 5 and 30 days (depending on the period of paid pension insurance).
Otherwise, the notice period is as follows:
During probation period: At least 5 days
After probation period: Between 15 and 30 days
Severance for Employees
In Serbia, all employees who are terminated due to redundancy are entitled to severance pay. Severance pay is 1/3 of the employee's monthly salary per year of service.
Paid Time Off
Both full-time and part-time employees are entitled to 20 working days of paid time off (PTO) a year. PTO accrues monthly at 1.67 days per month. Employees are eligible for annual leave after 1 month of work.
Public Holidays
There are 7 national public holidays in Serbia, some of which last more than 1 day. There are also multiple religious holidays that are not listed below.
New Year (2 days)
Orthodox Christmas
Statehood Day (2 days)
Orthodox Easter Friday
Orthodox Easter Monday
Labor Day (2 days)
Armistice Day in World War I
Onboarding
5 business days after signing SOW.
Employment Contract Details
Contracts must be in Serbian and can be bilingual. Bonuses should be noted as an Annex. They must be in writing and signed by both parties.
A contract must include:
Name and last name of the employee
Address from the ID
JMBG (personal Citizen Number)
Level of education
Occupation based on education
Employer's name
Employers' PIB and MB number
Employers address
Name of the employer's legal representative
Start date
Length of the employment
Job description
Job title in Serbian corresponding to the Serbian codebook of occupations
Working hours
Holiday pay
Bonuses (Annex)
Termination conditions
Notice period


Probation Period
Probation periods are not mandatory. The maximum probation period is 180 days.
Hiring in Serbia, hassle-free
With Deel, your business can easily hire employees in Serbia. No more worrying about local laws, complex tax systems, or managing
international payroll. Deel takes care of everything in 150+ countries.
17%
Estimate Employer Cost
*of employee salary
Deel makes growing remote and international teams effortless. Ready to get started?