Latin America's close proximity to United States time zones, strong English communication, and abundance of qualified talent offers companies seeking new expansion opportunities significant benefits.

Looking to remotely hire talented employees or contractors in this increasingly attractive region?

Watch Deel's webinar series to learn all you need to know from the real experts. Everything from talent, compliance, compensation, benefits, payments, and so much more.
There's an event no matter your hiring goals. So watch one, two, three, or all four webinars in the series.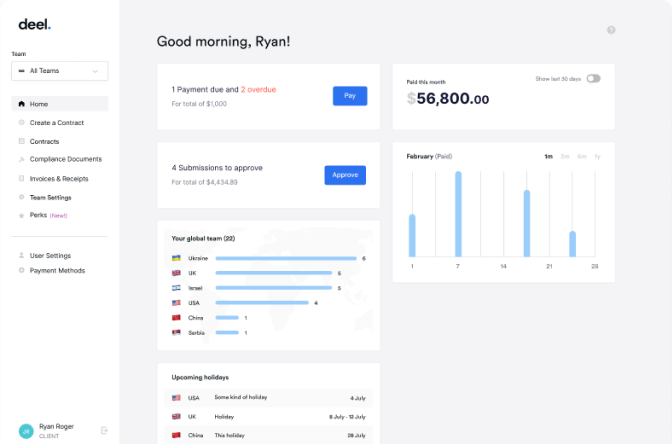 About Deel
Deel is a leading global compliance and payroll solution that helps businesses hire anyone, anywhere. Deel's technology offers unmatched payroll, HR, compliance, perks, benefits, and other capabilities needed to hire and manage a global team.
Learn more about Deel