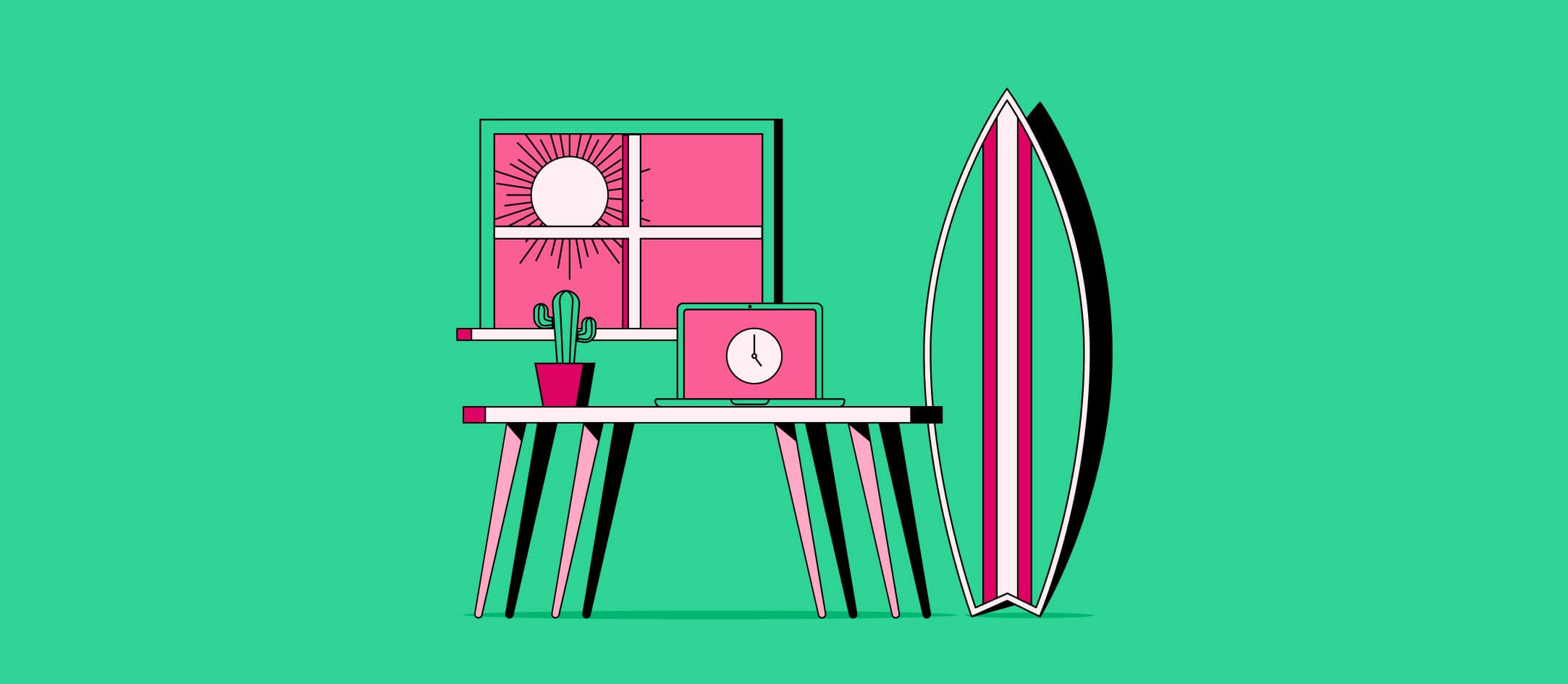 6 Ways to Motivate Your Remote Employees in 2023
Keeping your remote team engaged and happy will make them more efficient. Learn how to motivate remote employees and embrace the full benefits of remote working.
Written by Anja Simic
September 17, 2021
Contents
Need help onboarding international talent?

Try Deel
Motivating your employees is crucial if you want to have a successful team. Engaging them was much easier when you could reach them in the offices. However, nowadays, most companies work as remote teams.
Motivating your remote employees is just one of the numerous challenges that can arise when you have remote workers. Luckily, there are ways you can keep your remote team members engaged and motivated even while working outside of the office.
Due to the COVID-19 pandemic, a lot of companies had to alter their approach to remote work, some of them even trying it out for the first time. Naturally, many of them have experienced issues overcoming challenges when managing their remote workforce.
Among those challenges, one of the most prominent is how to keep your remote team's productivity up and make them as efficient as they were while working from the office.
Understand your remote workers' needs
The first step in being a good manager for any team is understanding your team's needs. While the needs of a remote team will be different than those of office employees, this doesn't mean you should dedicate less time to ensuring they are met.
Talk to the entire team about the remote workers' most important needs and see which of these you can meet, which you'll need some help to meet, and which of them cannot be met. In case you believe you are unable to meet your team's needs, make sure you let them know why you can't do it
Give your remote employees the proper tools for the job
Another great way of motivating remote teams is ensuring they don't lack the proper tools for the job. Providing your remote employees with top remote work tools will not only improve employee productivity but will also improve teamwork.
Messaging and video conferencing tools such as Slack or Zoom can help create a more responsive work environment which will have a positive effect on employee motivation.
Apart from the basic communication tools, which you might use in the office as well, you can focus on implementing various different project management tools.
Give feedback on a regular basis
Regular feedback is something managers tend to forget to do in office conditions, but it is absolutely necessary for a productive and efficient team. Additionally, providing feedback on a regular basis will improve employee engagement, and it is one of the less obvious benefits of telecommuting every company should consider.
Consider giving two types of feedback - personal and team feedback. The first one should be delivered to an individual over a video call (you can use a phone call, but it would be better if your remote employee can see you), while the second type can be delivered via Skype or Zoom, where you can video conference the entire team.
It doesn't matter whether the feedback is good or bad (let's face it, it will never be just one or the other), as long as it is frequent and evenly spaced. This will help your remote employees track their progress better as well as give them the opportunity to work on fixing their mistakes and learning from them.
Finally, giving employee recognition to your virtual team when they do something good will help with their motivation, efficiency, and engagement a lot. This, in turn, will lead to better employee retention.
Build the best team, wherever they are.
Hire the right talent for the job based on their skills, not location. See how an EOR makes it possible with this free guide.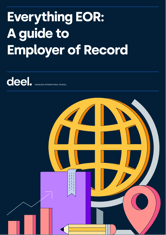 Embrace the remote company culture and communication
The coronavirus pandemic has presented some unique challenges when it comes to managing remote teams, as well as some very interesting questions about the future of work. In order to better adapt to the situation, every manager will need to be prepared for virtual meetings, online brainstorming, and doing regular check-ins with their remote employees.
Embracing the remote work culture doesn't only mean using GIFs to express yourself more clearly or keeping your headphones on for the better part of the day. It is about knowing what to expect from your remote team. Namely, you'll need to understand that communication might work a bit differently and that your team might need some time adjusting to the new situation.
Track completed tasks, not working hours
One of the most common things which demotivate remote employees is sticking to a set time schedule. While there are some things that are time-sensitive and should be completed as quickly as possible, most remote employees prefer to have flexible schedules which allow them to be in charge of their own time management.
Understandably, not all companies can allow this, because it may cause irreparable interruptions in the workflow. However, when you can afford it, give your remote employees the benefit of the doubt and track completed tasks, instead of their working hours. Not only will this help with motivating your remote team, but it will also empower your employees to own their decisions and tasks.
Additionally, this will help you avoid micromanaging as your employees will become more independent and proactive.
Help remote employees create a productive workspace
One of the best perks of remote work is that your remote employees can create a workspace that suits them personally. Creating the perfect home office according to their needs and capabilities will not only improve how well your employees work but also do wonders for their work-life balance. Here are some things you should tell your remote team when they are choosing the place for their remote office:
Don't try to recreate an office environment, tell your employees to find what works for them
Don't put your remote office space in a room that has only one electrical socket
Try to pick a room with neutral, mild-colored walls to work in
Work next to a window so you can rest your eyes by looking away from the monitor and into the distance
Make sure the remote workspace has a door to remove any distractions while you're working
Try not to eat in your remote workspace to reduce the distractions and keep the workspace clean
Motivating your remote team comes with various unique challenges, however, overcoming them is not that difficult. As long as you keep an open mind and communicate properly with your remote team, you'll be able to overcome all of the challenges and motivate your employees to go the extra mile when working remotely.
Apart from increasing the remote team's productivity and efficiency, motivating your remote employees properly can help reduce stress, which is especially important in these times.
Offer fantastic employee benefits with Deel
Building an international team can be time-consuming, especially when compliance is involved. There are different local labor laws, taxes, and mandatory employee benefits for each country to keep up with. Luckily, Deel keeps up with it all for you.
Deel lets you hire anyone, anywhere in the world, within minutes. Plus, you can rest assured legal experts vet your contracts to be completely compliant, so your new hires are set up to work correctly in no time.
Want to learn how it all works? Book a demo today to find out.