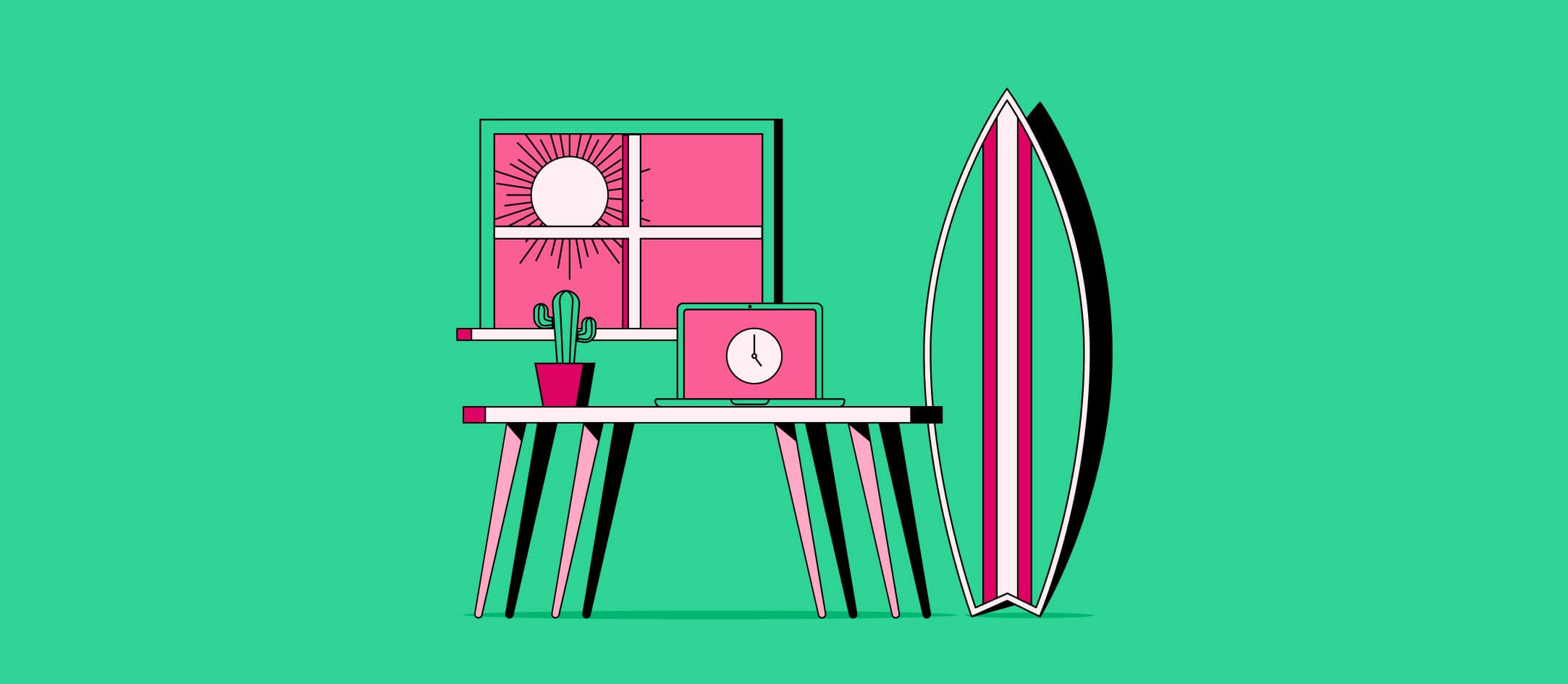 What Is a Remote Job? Definition, Examples, and Benefits
Remote jobs are here to stay—but what is a remote job, exactly? Here's everything you need to know about this highly sought-after working style.
Written by Shannon Hodgen
June 10, 2022
Contents
Need help onboarding international talent?

Try Deel
For most organizations, remote work started out as a temporary fix during the pandemic. But the demand for remote jobs is still going strong today, with 97% of remote workers saying they'd work remotely for the rest of their careers.

According to data scientists, it will be easy for them to do—they expect 25% of all jobs in North America will be remote by the end of this year alone.

This article serves as your ultimate guide to remote jobs. Whether you're a job seeker or a company looking to expand your working style, you'll come away from this article with a complete understanding of what a remote job is, the most common types of remote jobs, and the benefits for both workers and employers.
What's the definition of a remote job?
A remote job is a work arrangement that allows employees to work outside of a traditional office.
While there are many different types of remote jobs, 51% of remote workers prefer a fully remote work structure over remote-first, office-occasional, or office-first. Here's a closer look at what those structures entail:
Fully remote: At a fully-remote company, all employees have remote jobs. All work is completed virtually, and employees aren't required to enter a company-owned office. Some remote companies don't have a physical headquarters at all.
Remote-first: The company prioritizes remote work but still has an office space where meetings are held, though it isn't meant to house their entire team.
Hybrid: Hybrid (office-occasional) companies have a mix of remote employees, in-office employees, and employees that do both.
Temporarily remote: If a job is temporarily remote, the company expects the team to eventually transition back to an in-office environment. This working style was common during the pandemic.
Remote work optional: In this scenario, remote work isn't the norm but can be done if it makes sense for the position. Some companies offer a remote work option under special circumstances that require HR approval.
Remote jobs vs. work from home jobs
Typically, work from home jobs don't have the same flexibility as remote jobs and aren't permanent. In some organizations, work from home status only applies for a specific time period or certain days of the week, like "work from home Fridays."
Remote jobs vs. telecommuting (telework)
Telecommuting is a work arrangement where employees can complete their work outside of the office as long as they have the right equipment, like a computer, software/apps, and communication tools.

Whereas a remote job is done 100% remotely, telecommuting comprises partially remote work, or it's presented as an option and not the standard. Some telecommuting jobs may require employees to come into the office, whereas remote jobs never require employees to work in a company's office.
Remote jobs vs. flex jobs
If you have a flex job, your work hours are flexible—aka not the standard 9 to 5. Employees can customize their work schedules around when they do their best work or whatever is most convenient for their lifestyle.

Most flex jobs are remote, given the nature of the work arrangement, but not all remote jobs are flex jobs. Some remote jobs may require employees to start and end their days at specific times.
Who can work a remote job?
Most people can work a remote job if they have a strong internet connection and a computer. Remote jobs aren't limited to full-time employees—you can also find part-time remote jobs and contractor roles for remote work. Remote jobs are offered at all experience levels, whether you're looking for an entry-level position or a leadership role.
Where can you work from with a remote job?
Remote jobs are ideal for digital nomads as there are no limitations to where you can work. Remote workers can travel to different countries without taking time off, or if they want to stay local, they can work from a restaurant or coffee shop.

If remote workers get tired of working from their home office, they can try out a coworking space. Coworking spaces are communal membership-based office spaces where you can rent a desk or room for a day, week, or longer.
Some coworking spaces have locations worldwide, so you always have somewhere to focus on work, even while traveling. At Deel, our team members have access to memberships at WeWork.
If you're looking to travel with a remote job, first see if you can work in the country on a tourist visa or if you'll need a digital nomad visa. Also, you might want to check with your team leader before booking your flight. International travel will likely impact your time zone, which could affect upcoming scheduled meetings or deadlines.
What's it like to work on a remote team?
Since remote teams can't work together in an office, they rely heavily on technology and use unique working styles to meet their goals. Here's what you might experience working a remote job:
You'll work asynchronously
Asynchronous work (also known as async work) is when a team works together without communicating in real time.
When you work asynchronously, all of your team members don't have to be online at the same time to be productive. Instead, the team uses communication apps and platforms to relay updates and share their work, keeping the wheels of the business moving at all times.
This method works well for remote teams, as they usually have employees operating in a few different time zones.


You'll have a strong remote company culture
Building a supportive and welcoming company culture at a remote team helps everyone feel less isolated, even though they work alone. Remote team managers demonstrate trust in their team members by allowing them to self-manage, which is often necessary when you have a remote job on a globally dispersed team.

Remote organizations should create clear guidelines and policies around remote working to build an empowering remote team culture. These documents should inform employees of the expectations and processes around working hours, requesting time off, when they need to be available/online, and appropriate use of company equipment.
You'll attend virtual social events
Just because you work a remote job doesn't mean you can't socialize with your peers. Remote teams can simulate a social work environment by setting up a virtual water cooler for employees to casually chat between meetings, let team members host workshops on a topic of interest, or host monthly virtual games and team-building activities.
You'll get a fresh tech set-up
Remote employers should provide employees with the equipment they need to succeed in their role, which typically includes a computer or laptop, at a minimum. Optional add-ons include a second monitor, keyboard, noise-canceling headphones, and other tech accessories.

When employees start a remote job, they'll be introduced to various tools and platforms that allow them to connect with their team. Common platforms, apps, and tools used by remote teams include:


Google, Microsoft Teams, or Zoom to host video calls and team hangouts
A digital calendar like Google Calendar and collaborative booking software like Calendly to book and manage meetings
A messaging program like Slack to stay connected during the workday (add a plug-in like Roots to integrate PTO requests, book 1:1 meetings, and more)
A platform to onboard remote employees and run global payroll

Read our ultimate guide to remote teams to learn more.
Benefits of remote jobs for employees
A remote job is a significant driver of employee satisfaction, with 61% of workers describing their remote work experience as very positive. But what is it about having a remote job that benefits employees most?
Flexible work schedules
With most remote jobs, employees can break free from the traditional 9 to 5 work schedule and instead build a workday that fits their lifestyle. Earlybirds can get started earlier, night owls can work later, and employees can enjoy more flexibility overall. For example, if your child has a day off school, you have an appointment, or you just want a slow morning, you can schedule your workday accordingly.
Better work-life balance
Remote jobs often provide employees with a healthier work-life balance. Remote workers can travel while they work, exploring new regions and experiencing different cultures while saving their vacation days.
Since remote workers don't have to commute to the office every day, they can use that time to live healthier, happier lives, whether that means getting more sleep, working out, spending time with family, or cooking healthier meals.
Fewer work-related expenses
Over time, the costs that come with working in an office add up. There are larger expenses like paying for gas or buying monthly transit passes, but there are also smaller expenses that slowly eat away at your bank account, like grabbing a coffee on the way to work, having lunch at a restaurant with coworkers, and buying a professional wardrobe.
More inclusive and diverse environments
Since remote companies can hire employees from anywhere in the world, they tend to be very diverse. Workers from various backgrounds, religions, ethnicities, and cultures can come together, introducing unique perspectives and fresh ideas.

Remote work is typically more inclusive for those with physical disabilities since they can work from home. There's no commute to navigate, no physical labor involved, and there's usually more schedule flexibility so it's easier to book regular health appointments or consultations with specialists.

Read more about the benefits of remote work.
Global hiring just got easier
Easily compare hiring data, access global market rates, and get employer cost breakdowns from 100+ countries with your Global Hiring Toolkit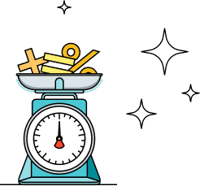 Benefits of remote jobs for employers
Hiring remote employees can help companies build more efficient and innovative teams while reducing expenses. More talent, more profit, and more satisfied employees—it's a win-win.
Higher productivity and engagement rates
Remote jobs allow workers to focus on their work without the distractions that come in a traditional office, such as talkative coworkers, visual distractions, and in-person meetings.

While some managers are still skeptical about remote employees' focus and productivity, the statistics don't lie. Eighty percent of workers say they're just as or more productive since going remote, and 78% of remote workers say they're highly engaged compared to 72% of their on-site counterparts.
An unlimited talent pool
Remote companies aren't limited to their local job market. Instead, they can tap into a global talent pool to hire the best person for the role, not just the nearest. This is a huge advantage for companies in high cost of living regions, like San Francisco, that want to keep their hiring costs down, and for any company in an area facing a skills shortage.
Longer employee retention
Now that many employees have gotten a taste of the remote work lifestyle, they don't want to go back to an in-office setting. Fifty-eight percent of workers would look for a new job if they couldn't continue working remotely in their current position. If a company wants to retain its talent, it should—at a minimum—keep remote work as an option.
Cost savings
On average, companies save $10,000 per employee per year by working remotely. Fully remote companies don't need to rent office space or pay for rental insurance, furniture, or office supplies, and they don't have to spend money on relocation packages.

Plus, companies can strategically hire for remote jobs to save money, as they can find top talent in regions under their hiring budget. These hiring opportunities would otherwise be inaccessible if they limited themselves to hiring locally.
Most common types of remote jobs
Remote jobs range from creative roles, like graphic designers, to newly-formed positions like virtual assistants, and more. In 2021, the remote roles most commonly hired through Deel globally were:


Software engineer
Account executive
Quality assurance engineer
Product designer
Consultant

To learn more about the most-hired remote roles, where people are being hired, and how much they're earning, read Deel's State of Global Hiring Report.
Where to find remote jobs online
Job seekers can easily find remote job listings online on job boards and social media. Here are some of the most common remote job boards, as well as some job boards that target specific industries:
Hire remote workers quickly and easily with Deel
Building out a remote team can help organizations scale quickly, but it comes with its challenges—like ensuring compliance with international tax and labor laws.

With Deel, you can hire remote talent from countries worldwide in minutes, cost-effectively, and with minimal effort on your end. The entire employment process gets handled by local hiring experts, so you can focus on building your best business.

Read more about how Deel works or book a demo to see how we can help you and your team grow.