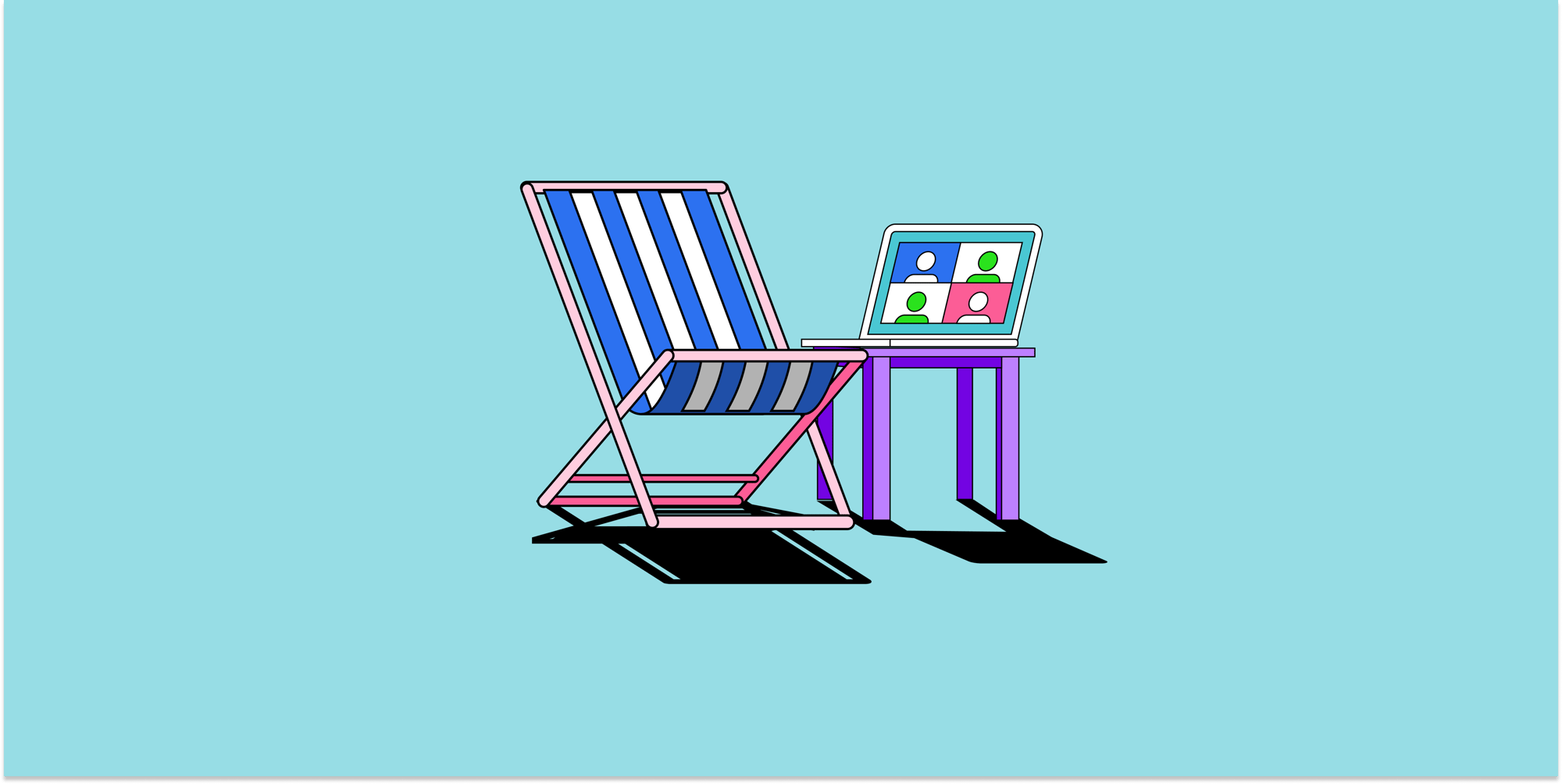 10+ Best Remote Jobs to Boost Your Career in 2023
On the hunt for remote work? Look no further! We've compiled a list of the 10+ best remote jobs to pursue in 2023.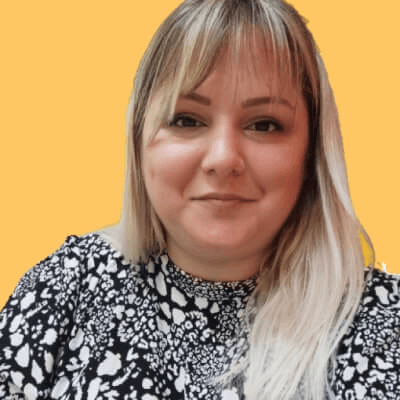 Written by Stefana Zaric
December 28, 2022
Contents
Need help onboarding international talent?

Try Deel
Key takeaways
Remote work can come with benefits such as flexibility, higher pay, and increased productivity.
Both full-time employee, and contractor positions can be remote
To qualify for the best remote jobs, develop digital literacy, improve communication and time management skills, and consider learning multiple languages.
Although many people started to work remotely out of necessity, everyone has realized that remote work has a lot of benefits. It not only allows companies to hire anyone, anywhere in the world, but it also has numerous other advantages.
This article will dive into remote work in general and provide you with a detailed list of types of remote jobs that you can do. Remote work is here to stay, so let's see how you, too, can benefit from it.
What is a remote job?
Remote jobs are all types of jobs that enable the employee to work outside of the traditional office. That means remote positions can be done either from home or from a location that works best for remote employees, such as a coffee shop, coworking space, etc. Different companies have different remote work policies, defining how often those who work remotely are allowed to work outside the company's premises, in some cases creating a combination of sorts - a hybrid work model.
What are the best remote jobs?
The best remote jobs are the ones that can allow you to work from anywhere in the world and earn a salary you are comfortable with. Luckily there are many different types of location-independent jobs.
First, there are fully remote jobs that aren't freelancing. There are many companies that offer remote jobs that come with full compensation and benefits packages. Most companies that have jobs that can be done remotely offer both full and part-time positions. They frequently employ thousands of workers around the globe - some work from a home office, and others work from the company's premises. This is especially common in the tech industry, in digital marketing, project, and product management.
However, you don't have to be fully remote or work 9 to 5 to enjoy the perks of remote jobs. In fact, you could apply for a flexible job, done remotely, with fewer hours, in order to earn some extra money. Most common jobs done like that are those of a virtual assistant, a social media accounts manager, or a content writer.
Do you dream of working
from anywhere?

What are the most common types of remote jobs?
1. Social media manager

Are you into digital marketing? Do you like writing intriguing and exciting posts on Facebook, Instagram, or LinkedIn? If you do, then social media marketing is the perfect job for you!

Pros: Social media managers have very interesting daily tasks that require creativity and innovation. Traffic generation for social media pages will be your primary goal, so if communication is a part of your skillset, you should go for it!

Cons: Managing social media accounts is a very popular option for anyone looking for remote work. Competition is fierce, so you have to always stay on top of digital marketing trends.

Salary: The salary for a social media manager ranges from $40,000 a year to $80,000, and it will depend on your previous experience and what platforms you work on.
2. Web designer/ developer

Web development means that you are responsible for the functionality and design of a website. Although it's in the tech industry, it's not that challenging to master it, so you could learn the ropes quite quickly.

Pros: Very easy to find work if you're any good at web design. Also, there are a lot of free tools that can help you become a better web designer.

Cons: Web development is a big area, and there are many jobs related to it. You might find it challenging to decide where to start.

Salary: Median web designer salary is $68,000 a year, and it will only grow with your experience.
3.Graphic designer

Closely related to web design, graphic design is a very sought out remote position. The expansion of digital marketing makes this an ideal position for any digital nomad.

Pros: Graphic designers get to use all of their creativity and ideas, and improve their skillsets by working with clients across the globe.

Cons: It takes a lot of effort to put your client's ideas into a finishing product. It is one of the best jobs for freelancers, but it requires a lot of patience and great communication skills.

Salary: Median salary for a remote graphic designer is around $60,000 a year.
4. Customer support specialist

There are a lot of companies that have decided to outsource the role of a customer support specialist to remote workers. Most companies search for employees with knowledge of multiple languages, who are used to doing home jobs and don't mind working in shifts. This is a very common job to be done remotely, anywhere in the world.

Pros: There is a high demand for these jobs, and qualifications aren't too demanding. Customer support is a great entry job if you want to become a digital nomad.

Cons: Having many phone calls a day can be very demanding. You need to make sure to keep a healthy balance and take frequent breaks.

Salary: Average salary for a customer support specialist is $22,000 a year.
5. Virtual Assistant

Many inexperienced job seekers are quite surprised when they are looking for jobs that can be done remotely and stumble upon the role of a virtual assistant. This fairly new remote position grows in popularity but is one of the best jobs for those who have recently decided to switch from their traditional jobs.

Pros: Virtual assistants have the privilege of having one of the best location independent jobs. Unlike other jobs that are done remotely, you are in constant communication with only one person - your immediate supervisor.

Cons: Clients can be very specific and demanding. Unless you have proper communication skills, you might have a hard time in the beginning.

Salary: Virtual assistants make around $26,000 a year without the bonuses.
6. Content writer and copywriter

If there is a position on the rise in the entire remote global community, it's certainly this one. It doesn't require a lot of skills for an entry-level position, but it can lead to a very promising and fulfilling career.

Pros: These types of remote jobs are widespread, so finding your first one won't be difficult. You will also be able to express your creativity and love for language and literature doing this remote work.

Cons: Since it's such a great job, it is very sought out. If you are just starting working remotely, aim for lower fees until you establish a client base.

Salary: Median salary for remote writers is around $51,000. It can vary depending on what you're writing and how prolific you are.
7. Accountant

A remote job as an accountant isn't as common as the other ones, and you will probably have trouble locating international accounting positions in your job search. But if you focus on one state and territory that abides by the same laws, it can be a great opportunity for you.

Pros: Once you learn the ropes, you can work take up freelance work for any company you want.

Cons: Your home office will probably become a "storage space", and you are still bound to a certain location where you keep all your paperwork.

Salary: The average annual salary for accountants is around $50,000 and it will come with a lot of perks and bonuses, depending on the client you're working for.
8. Account manager

An account manager works closely with potential customers to promote and sell a product or service. Remote work in sales is a bit different since it may also include negotiating sales contracts, providing demos on certain product features, and meeting certain sales goals.

Pros: This type of remote job is great for anyone that enjoys engaging with others. Your communication skill sets will be put to good use.

Cons: Sales is a very personal process and you might be required to go and meet with potential clients, so it's not strictly a remote job. A big portion of your salary will depend on how effective you are in your role.

Salary: Account manager base salary ranges from $30,000 to $70,000.
9. Data entry

A lot of job-seekers can find employment regardless of where they're working from by doing entry-level computer jobs, such as data entry. A lot of remote companies hire people to put data from numerous mediums into their systems.

Pros: This type of remote job can bring you extra money, it's not that demanding, and you don't need a lot of experience to do it.

Cons: Data entry jobs are usually part-time gigs. You will need to seek multiple clients to maintain a full schedule.

Salary: Data entry specialist salaries average at $34,000.
10. Project/Product manager

Almost any team that is launching a new product or a service needs a project manager. And most of them need a product manager as well. These types of remote jobs require hard skills, but they are, in turn, paid very well.

Pros: Project managers enjoy a lot of responsibility, authority, and autonomy. All of this qualifies them for the title of one of the best remote jobs on the market.

Cons: Both project and product managers need to be very patient, educated, and have great communication skills. This role is in high demand, but it is also very demanding.

Salary: Median annual salary for product managers is $92,000.
11. Software developer

Whether you're a full-stack, frontend, or backend developer, this is one of the most well-paid remote jobs. The demand is high, and top performs can really make a great living, developing software from anywhere in the world.

Pros: Software engineering is very lucrative and you'll have no trouble finding employment.

Cons: Being a digital nomad usually entails a lot of freedom, but developers depend on many of their colleagues and need to work around their schedule, often clocking in overtime.

Salary: A software engineer makes around $84,000 a year with various bonuses and stimulations if the goals are met on time.
12. Online tutor/teacher

Whether you're teaching foreign languages or something else, tutoring is both a great side job and a full-time job. Teaching online provides you with countless options to utilize your education and talents.

Pros: When it comes to location independent jobs, tutoring was one of the first ones on the market. The schedule is very flexible and there's a plethora of opportunities in almost any field.

Cons: Setting up a client base and sustainable fees can take time. On top of that, tutoring is in high demand, meaning there will be a lot of competition. The pace is also very fast, so you need to have your lesson plans ready beforehand.

Salary: Online tutors have an hourly rate from $10 up to $41. Because of the high difference between the highest and the lowest hourly rate, it is difficult to calculate the median annual salary. It will depend on what you're teaching and how qualified you are.
13. Business Analyst

The business analyst's job is to research the market, including studying market research reports, to learn more about how to improve the growth of a certain business. This is a perfect job for those who like to do research and are into data analysis.

Pros: It's a very flexible job that comes with a lot of perks and benefits. It's one of the best remote jobs if you want to put your degree to good use.

Cons: The job can get a bit tedious and feel very isolated. If you want to find remote jobs that still foster a lot of communication, this probably isn't the best option for you.

Salary: Average salary of $68,000 a year.
14. Proofreader

If your job search isn't really moving at the desired speed, perhaps you should look for different types of remote jobs - the ones that a beginner can do as well. A proofreader is one of the best remote jobs that fits these conditions. Your duties will include reading content supplied by writers and ensuring it is grammatically correct and that there are no spelling mistakes.

Pros: Finding remote work as a proofreader won't be that difficult since they are always needed. If you want to work online but not have to wear a headset all day, this is the best position for you.

Cons: This remote position comes with a lot of responsibility, but there is not a lot of room for growth and advancement.

Salary: $17/h medial $26k - 65k yearly
15. Transcriber

Transcribing is a great way to start your remote career. Transcription jobs usually provide a steady income flow and it will help you practice fast typing which is a crucial skill for anyone who's working from home.

Pros: It is an entry-level job, you can do it as long as you have decent spelling and can hear and understand English.

Cons: You will need a quiet home office. Some of the audio you'll receive will require you to listen to it more than once.

Salary: Averages at $11 per hour. However, it can range from $3 to $33, depending on the industry and type of work.
Remote work trends from Deel's State of Global Hiring report
Opinions about remote work are everywhere, but what does the data say? Below are some key findings from our State of Global Hiring report to help you better understand today's remote work landscape.
89% of all contracts in 2022 were for remote workers, indicating the continued popularity and growth of remote work arrangements.
Bangalore, India, replaced San Francisco, USA, as the most popular city for remote workers, showcasing the globalization of remote work opportunities.
Average starting salaries for roles in content creation, operations, and finance saw the most significant increases in the Philippines, India, and Brazil, suggesting rising demand and value of remote talent in these areas.
The percentage of terminations in remote work increased throughout the year, accounting for 28% of all contracts ended in January 2022 and growing to 42% by December 2022. This data emphasizes the importance of managing remote workforce dynamics and maintaining employee engagement.
Some remote roles experienced reductions in new worker salaries, including accountants, customer support agents, consultants, designers, and software engineers, indicating that employers may be adjusting their compensation strategies for remote positions.
The interest in receiving payment in cryptocurrency decreased over the year, with total crypto withdrawals declining from 5% in the first half of 2021 to 4% at the end of 2022. This suggests that remote workers might prefer traditional payment methods.
The report highlights the resilience of the remote work model, which remained a preferred option for organizations even during uncertain economic times. Remote work options allowed companies to hire from a wider talent pool and accommodate the needs of their businesses.
Remote hiring became more diversified across industries, including education, financial services, and real estate. Roles such as accountants, therapists, teachers, and lawyers emerged as key driving forces for countries seeking economic growth, indicating that remote work is not limited to tech-related positions.
Software engineers were the most hired role on Deel in 2022, showcasing the strong demand for tech talent in remote positions. Microverse played a crucial role in training and placing software engineers from developing countries in remote roles.
Benefits of having a remote job
Advantages of remote employees and virtual teams are many for both you and the companies looking to hire remote workers:
You'll be more productive. Studies show that, contrary to common belief, people are more productive when working from home.
You'll earn more. On average, remote workers have higher average pay, and higher savings, than their office counterparts.
You'll have more free time. Being a digital nomad means there is no commute. You can have a fulfilling career and still have enough time for your hobbies, interests, friends, and family.
You'll have more options. Applying for location-independent jobs opens up a whole world of possibilities for you. Traditional jobs can be very constricting, not only in terms of location but also in terms of work schedule and mandatory office politics. Working remotely means none of that matters, and you can apply to be part of remote teams around the globe.
Equipment you need for remote work
Remote jobs are enjoyed by many because they require minimal resources. To find remote jobs that are good for you, you should first ensure you have everything you need. You can use many free tools to improve your performance when you work remotely, but what you really need to start with are a laptop and a good internet connection. Your online presence is essential for doing any of the remote jobs that are on the market.
Remote work is in high demand, so you should ensure that you are the best possible remote employee. Setting up the perfect home office is one of the ways you could ensure nothing bothers you while you're working from home.
What qualifies you to do remote jobs?
In addition to having a great internet connection, there are some other conditions you need to fulfill to be working remotely.
Extensive experience isn't necessary, but it would be preferable that you are used to working on your computer and that you are digitally literate.
Knowing multiple languages (especially if English isn't your native tongue) can help you tremendously if you want to look for a remote role.
Specific skillsets that companies are looking for: self-discipline, communication skills, and excellent time management.
Knowledge of various software solutions can also be a plus: project management tools, automatized chat software, mobile apps for time tracking and productivity, etc.
Find remote work on online job boards & social media
Most remote workers and freelancers look for employment on job boards or websites that help connect employers and employees. Websites like Flexjobs, Toptal, and Upwork have a lot of opportunities and different types of remote jobs. However, sites like LinkedIn are now being used by recruiters anywhere in the world in order to locate the best candidates for their positions that will be done remotely.
Before you start your adventure of becoming a digital nomad, make sure that your CV and social media profiles are up-to-date and presentable. Focus on your skills, motivation, and experience that will make you the best remote candidate they could possibly find.
Let's build a new
world of work
together
We're a fast-moving, globally-distributed team on a mission to create a new world of work.
Quick Tips for Working Remote Jobs
While each worker's needs and experience are unique when it comes to remote working, there are a handful of tips that apply to most, if not all, situations. If you already work remotely or are in the process of launching your remote career, make sure you work on the following points. They will make your remote work experience way more effective and satisfying.
Establish a Dedicated Workspace:

Create a designated workspace free from distractions to maintain focus and productivity during work hours.

Stick to a Schedule

: Maintain a consistent work schedule to establish a healthy work-life balance and avoid overworking.

Regular Breaks

: Take short breaks throughout the day to rest your mind and maintain energy levels.

Stay Connected

: Regularly communicate with colleagues and supervisors to stay in the loop and maintain team synergy.

Limit Distractions

: Minimize distractions during work hours, such as social media or personal tasks, to stay on track.
What Skills Are Necessary for Remote Work?
Some skills are crucial to the success of a remote team. Make sure you work on these skills to maximize your opportunities for growth and success in the career of your dreams.
Effective Communication

: Remote work relies heavily on virtual communication, so strong written and verbal communication skills are essential for collaborating with team members.

Time Management

: Remote employees must manage their time effectively to meet deadlines and maintain productivity.

Adaptability

: Remote work environments can vary, so being adaptable and flexible is crucial to thrive in different situations.

Tech Proficiency

: Comfort with various digital tools and software is necessary for remote work, including project management platforms, video conferencing tools, and collaboration apps.

Self-Discipline

: Working remotely requires self-motivation and the ability to stay focused without direct supervision. Developing self-discipline is essential for meeting work goals and deadlines.



Boost your remote career to new heights with Deel
We're sure you are even more stoked about remote work now than when you began reading this post. Remote work is growing rapidly, and it's the perfect time to get on board.
We've prepared a host of resources to help workers grow their careers more easily and effectively. Head over to our Get Hired Hub to have full access!
FAQs About remote jobs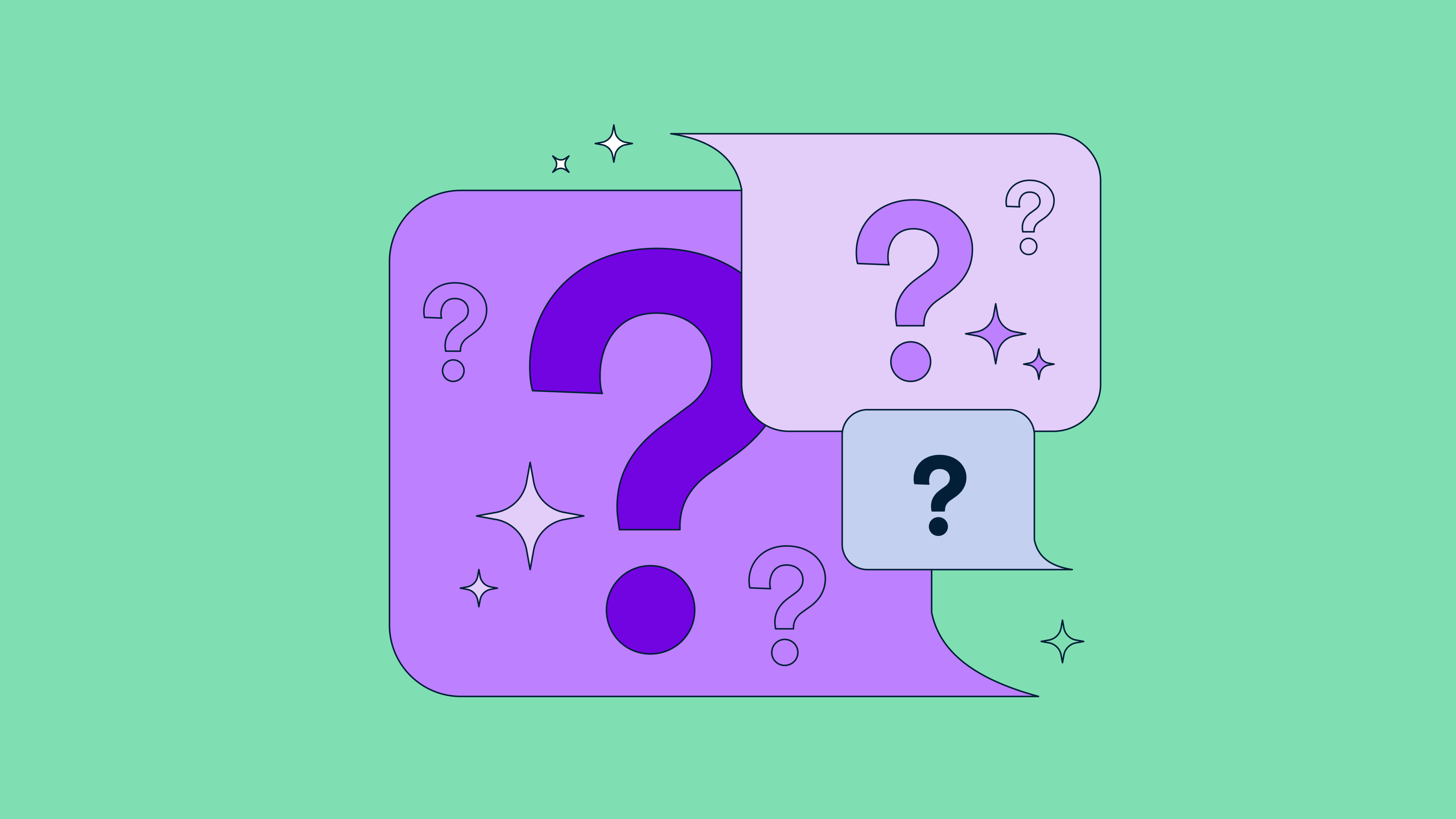 Q: What are the benefits of remote work?
A: Remote work provides various advantages, including:
Increased productivity and focus.

Higher earning potential and savings.

More free time due to the elimination of commuting.

Expanded job opportunities worldwide.

Improved work-life balance.
Q: What are the best remote jobs available?
A: The best remote jobs include fully remote positions with compensation and benefits, such as roles in tech, digital marketing, project management, and product management. Additionally, flexible roles like virtual assistants, social media managers, content writers, and online tutors are in high demand.
Q: What qualifications are needed for remote jobs?
A: While extensive experience is not always required, essential qualifications include:
Digital literacy and proficiency in using technology.

Good communication skills for remote collaboration.

Excellent time management to maintain productivity.

Optional knowledge of multiple languages for broader opportunities.
Q: Where can I find remote job opportunities?
You can find remote job opportunities on online job boards such as Flexjobs, Toptal, and Upwork. Social media platforms like LinkedIn are also popular for connecting with remote employers. Ensure your CV and profiles highlight relevant skills and experience to attract potential employers.
Q: How can I create an effective remote work setup?
A: To set up an efficient remote workspace:
Ensure you have a reliable internet connection.

Invest in a good-quality laptop or computer.

Organize a distraction-free environment for focused work.

Utilize project management tools and productivity apps to stay organized.
Q: How can I succeed in a remote job?
A: To succeed in a remote job:
Communicate regularly with your team and managers.

Be self-disciplined to meet deadlines and achieve goals.

Maintain a work-life balance to prevent burnout.

Stay updated with industry trends and relevant skills.
Q: Are remote jobs available internationally?
A: Yes, remote jobs offer the flexibility to work from anywhere in the world, and many companies hire employees from different countries. Location-independent roles provide opportunities to work with global teams and clients.
Q: What is the earning potential for remote jobs?
A: The earning potential for remote jobs varies based on the role, experience, and industry. Remote jobs can provide competitive salaries, and some roles, like software developers and project managers, offer higher pay rates.
Q: How can I stand out as a remote job candidate?
A: To stand out as a remote job candidate:
Highlight relevant skills and experiences in your CV and profiles.

Showcase your ability to work independently and manage time effectively.

Demonstrate excellent communication skills for remote collaboration.

Provide examples of past remote work or freelance projects, if applicable.