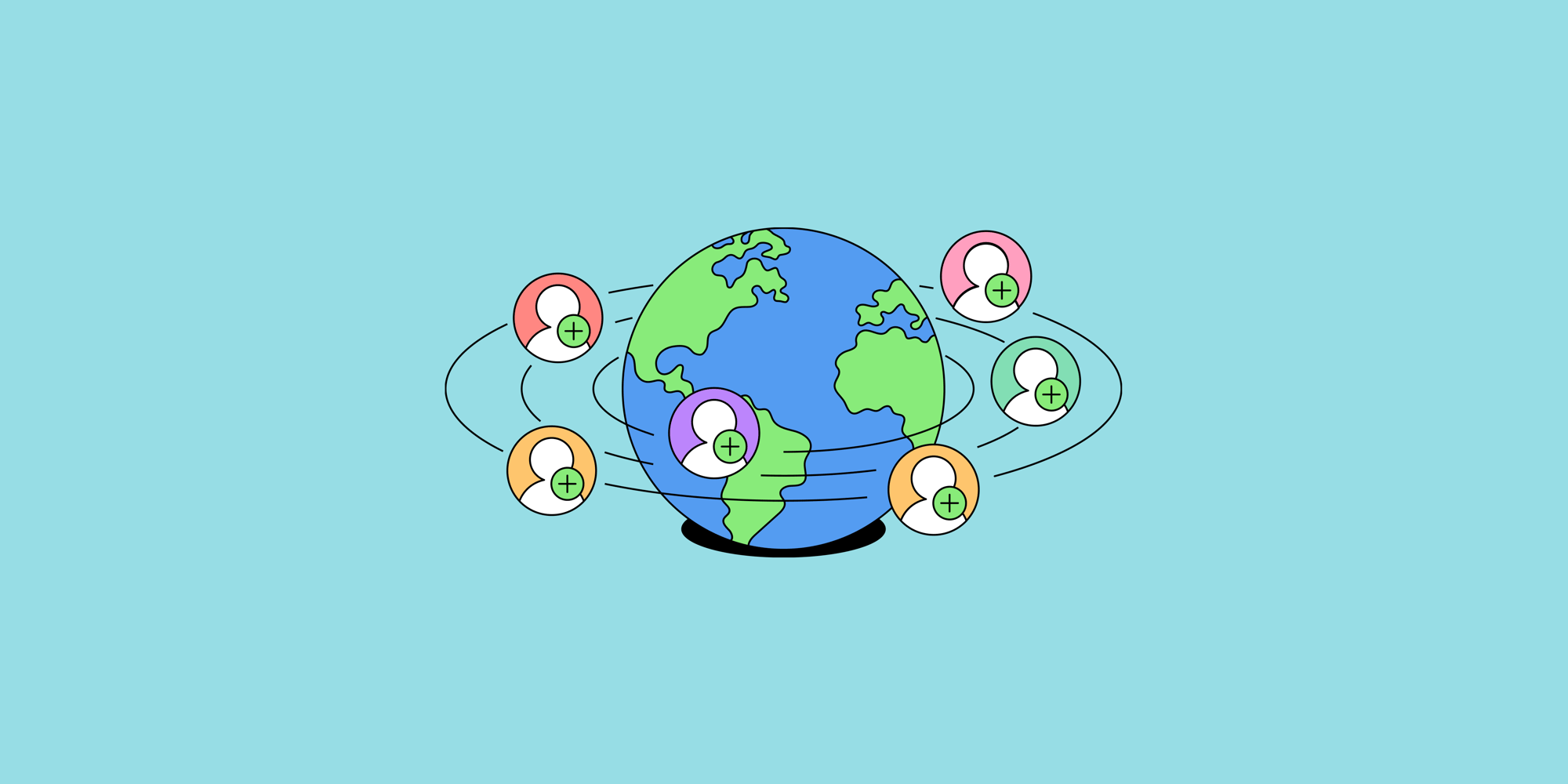 Expand Your Horizons: The Benefits of Professional Networking
Professional networking is a crucial tool for career success, one that is often overlooked. Discover its benefits and start networking like a pro.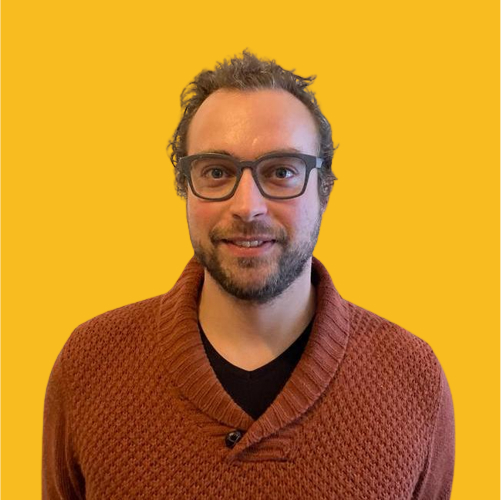 Written by Gabriele Culot
August 29, 2023
Contents
Need help onboarding international talent?

Try Deel
Key takeaways
Building a professional network is an important aspect of career growth.
Networking communities come in different forms. Join communities that fit your needs, expectations, and goals.
Deel organizes local online and face-to-face meetups to enable you to boost your career path and grow successfully.
Professional networking communities have emerged as a vital force in the ever-evolving gig economy. It's easier than ever to keep up with market changes and industry trends. As an active community member, you can grow your personal brand, connect with like-minded professionals, and grow your network.
Let's explore the key benefits of professional networking communities in more detail. We'll also share how Deel Meetups can boost your career too, so stay tuned.
What are

professional networking

communities?
Professional networking communities are platforms where workers meet and build professional connections. You can find many of them on social media platforms like LinkedIn and Meta. However, that's not all—there are many other avenues to build your professional network, such as dedicated online forums, industry events, and webinars. The connections you make in these places and events can open avenues for new jobs, ideas exchange, and overall career growth.
I was contracting for a company that went under on Christmas Eve. We were all let go with no paycheck (and I was pregnant and had just done a house renovation). I reached out to my network, which I spend a lot of time nurturing, and had a new six-month contract set up by Jan 4th. That took me right up to my maternity leave. I couldn't have done that so quickly and with relative ease without my network.
Kate M., Content Strategy Manager, Deel
Benefits of

professional networking:
Professional networking can be done in many different ways. However, its benefits are almost always similar across platforms and community types.
An expanded network:

Access to a broader network, facilitating meaningful connections and collaboration opportunities.
Accelerated professional development:

Leverage communities to discover courses, webinars, podcasts, and meetups and refine your skills and industry knowledge.
Enhanced visibility:

Increase your visibility as an independent professional and get in front of potential collaborators and clients.
Access to

new opportunities:

Networking exposes you to potential job opportunities, projects, recruiters, and partnerships that alleviate the stress of a job search.
Knowledge sharing:

Interacting with peers allows for exchanging insights, best practices, and valuable industry knowledge.
Referrals

and recommendations:

Establish solid relationships with community members that lead to referrals and recommendations that geenrate new clients.
Collaborative projects:

Tap into a wide pool of people with skills and resources different than yours.
Increased confidence:

Engage in networking activities that help train your networking skills, honing your communication and relationship-building.
I haven't had a chance to use my network to get a job, but I have helped well over 15 people who reached out to me land a job somewhere. I utilized my network to help those who reached out, some of whom I didn't even know, as we only connected on LinkedIn. One advice that may sound very simple is that don't be shy to reach out. You can't imagine the amount of job seekers who are too shy to ask for help.
Ahmed El B., People Operations Specialist, Deel
Types of

professional networking

communities
Virtual or physical, networking communities are formed around common interests or needs.
Industry-specific communities:

Focused on an industry or niche, brings together workers from common business environments.
Platform-based communities:

Linked to specific freelancing platforms, these communities provide a space for users to connect and collaborate.
Local/regional communities:

Geo-focused communities allow workers to network, share local insights, and collaborate on projects and initiatives.
Social network

groups:

Platforms like LinkedIn and Facebook provide a virtual space for people to discuss industry trends, share resources, and connect.
Trade associations:

Professional organizations related to specific industries often offer networking opportunities, events, and resources to connect and learn.
Business owner networks:

Communities designed for entrepreneurs and business owners to network and discuss business-related challenges and opportunities.
Freelancer coworking spaces:

Physical spaces catering to freelancers, offer a shared workspace and networking events and workshops.
Online forums and discussion boards:

Platforms like Reddit and Quora allow members to ask questions, share insights, and discuss various topics related to their field.
Alumni networks:

Formed around educational institutions, alumni networks can serve as valuable resources for networking and collaboration.
Mastermind groups:

Small groups of peers who meet to discuss challenges, share insights, and provide mutual support in achieving their goals.
How to effectively engage in

professional networking

communities
The core principle of professional networking is to always engage in genuine interactions. Community participation is a lot more than just business card exchange.
Self-promoting and self-serving interactions are easily spotted and damage your reputation in the community.
Practice these behaviors and you can quickly succeed in your business networking efforts.
Be active and engaging: Once you've found the communities that align with your expertise, don't just lurk – actively participate. Don't be afraid to comment on discussions, ask questions, and provide insightful input. People who join communities seek interactions and mentorship.
Add value: When participating in discussions, focus on adding value to the conversation rather than just self-promotion. Share your knowledge, offer solutions, and provide insights to help others. People will be more likely to remember you if you're seen as a valuable contributor.
Build relationships: Take the time to get to know other professionals in the community. Engage in one-on-one conversations, follow up on discussions, and show a genuine interest in others' work. Relationships take time to build, but it's never too late to start.
Share your work: Share your projects, achievements, or case studies when relevant to the conversation. Be sure to frame them in a way that contributes to the ongoing discussion or helps others learn from your experiences.
Don't be a bystander: Participate in online and offline webinars, workshops, conferences, and meetups. Mingle at events and talk to people. These are golden opportunities to meet industry experts, thought leaders, potential clients, and collaborators. Moreover, they also ensure you are up to date with the hot topics of the moment.
Be respectful and professional: Always maintain a respectful and professional tone in your interactions. While communities can be informal and easygoing, they are still tools for professionals to grow. Remember that your online presence can easily have a lasting impact on your reputation. Treat others the way you would want to be treated.
Deel Meetups:

Professional networking events

for contractor success
At Deel, we believe strong networking and healthy communities are key ingredients for professional success. We recently launched Deel Community, an online platform where you can interact with other workers, ask questions, and discover resources to grow and improve.
But that's not all! We brought our local communities offline, organizing meetups in many different
countries. The meetups enable members to meet in person and interact in new ways with their peers.
Communities in Argentina, the Philippines, Pakistan, India, Bali, and Brazil have joined our Deel Meetups to connect, communicate, and collaborate. These events invite remote workers from cities worldwide to celebrate remote work and create experiences to remember.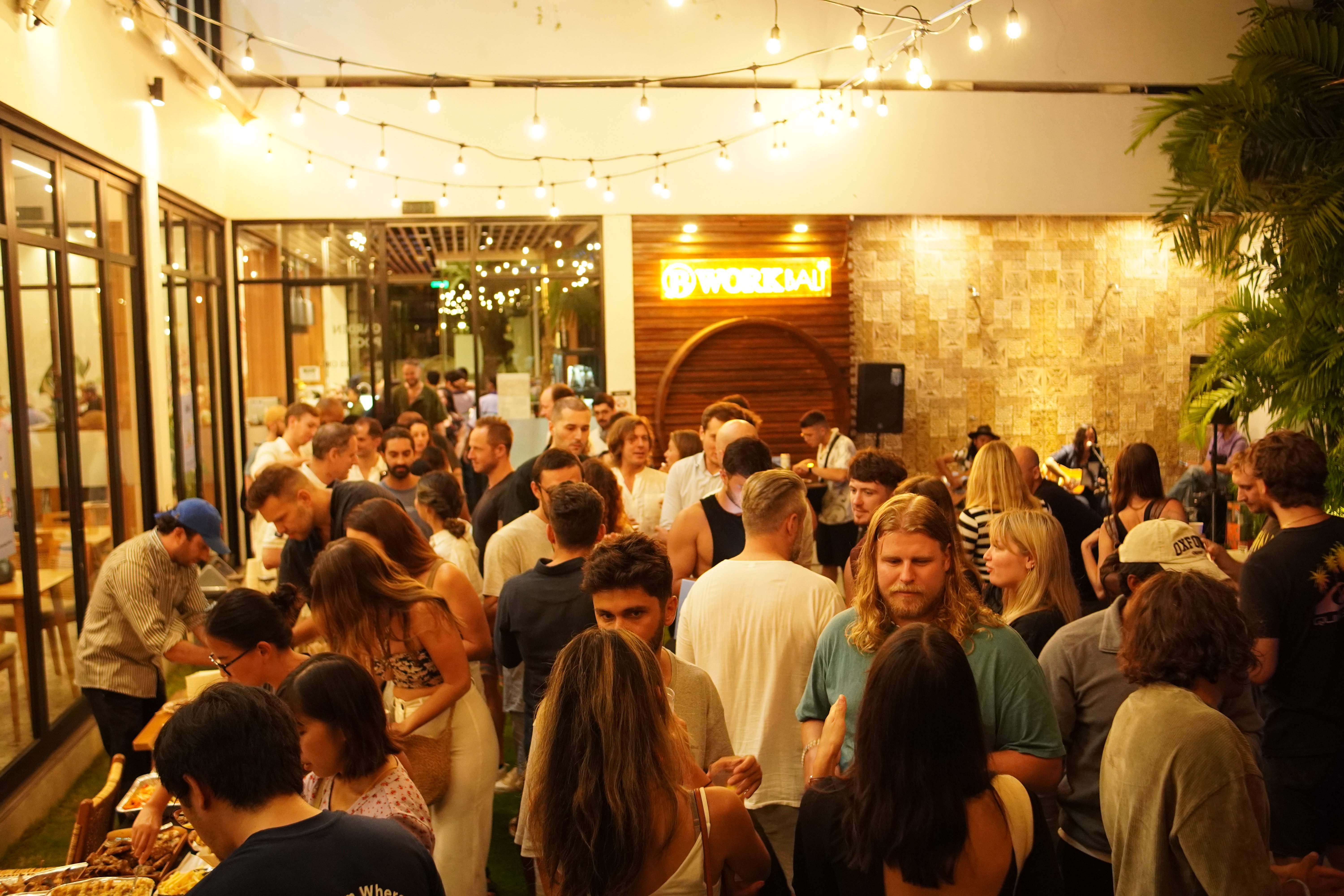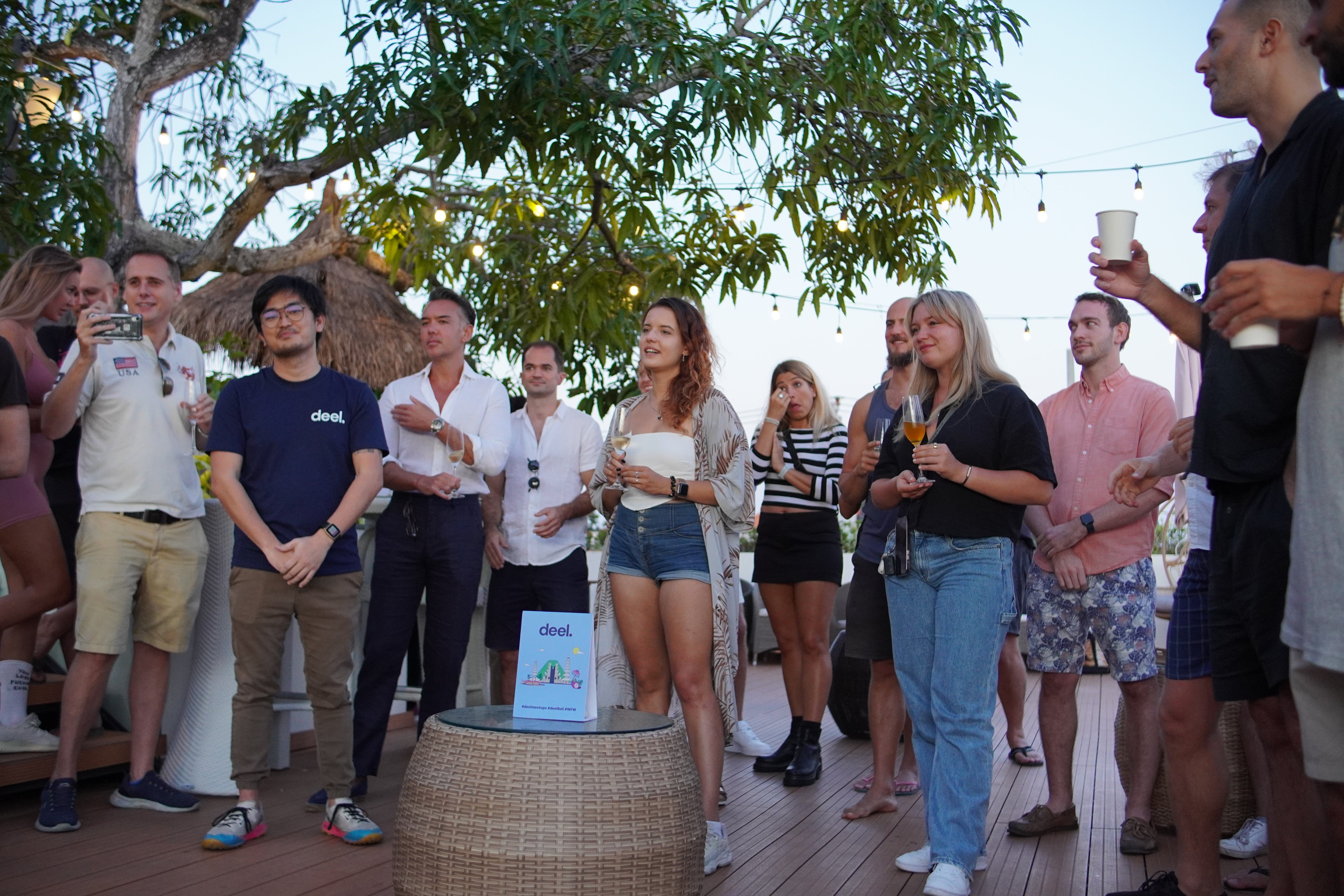 Read more about Deel Meetups and events, discover when and where the next ones will be, or set up your own!
It was a great experience to be invited by Deel 1st meetup in the Philippines, a community of young, diverse professionals from all around Manila. Common goals of building great ideas, whether you're an employee at a growing company or just looking for fresh perspectives and advice from the people in the communityI got new inspiration, indeed.
Love V., Freelance Artist, Travel Lover
Because of this amazing company, I was able to meet some of Davao's most talented and promising experts in the fields of digital marketing, finance, tech, and community management. A gazillion thanks to Deel's Community Manager, Mr. Daryl Dy, for creating such an amazing platform where remote professionals from around the world are able to share their journey to finding balance between life and work. Because Deel is not the future of WORK; it's the future of LIVING.
Biboi B., Digital Creator, Beach Enthusiast
Start boosting your professional life today
Planting the seeds for healthy professional growth and networking is as easy as joining a solid community.
Are you an active Deel user? Join the Community. If you're not, don't worry; you can still read community posts and even join our newsletter, with a monthly selection of valuable insights to help you grow personally and professionally.
Furthermore, Deel provides information, news, tips, and tools to help take your career to the next level. Head over to our blog to discover more.