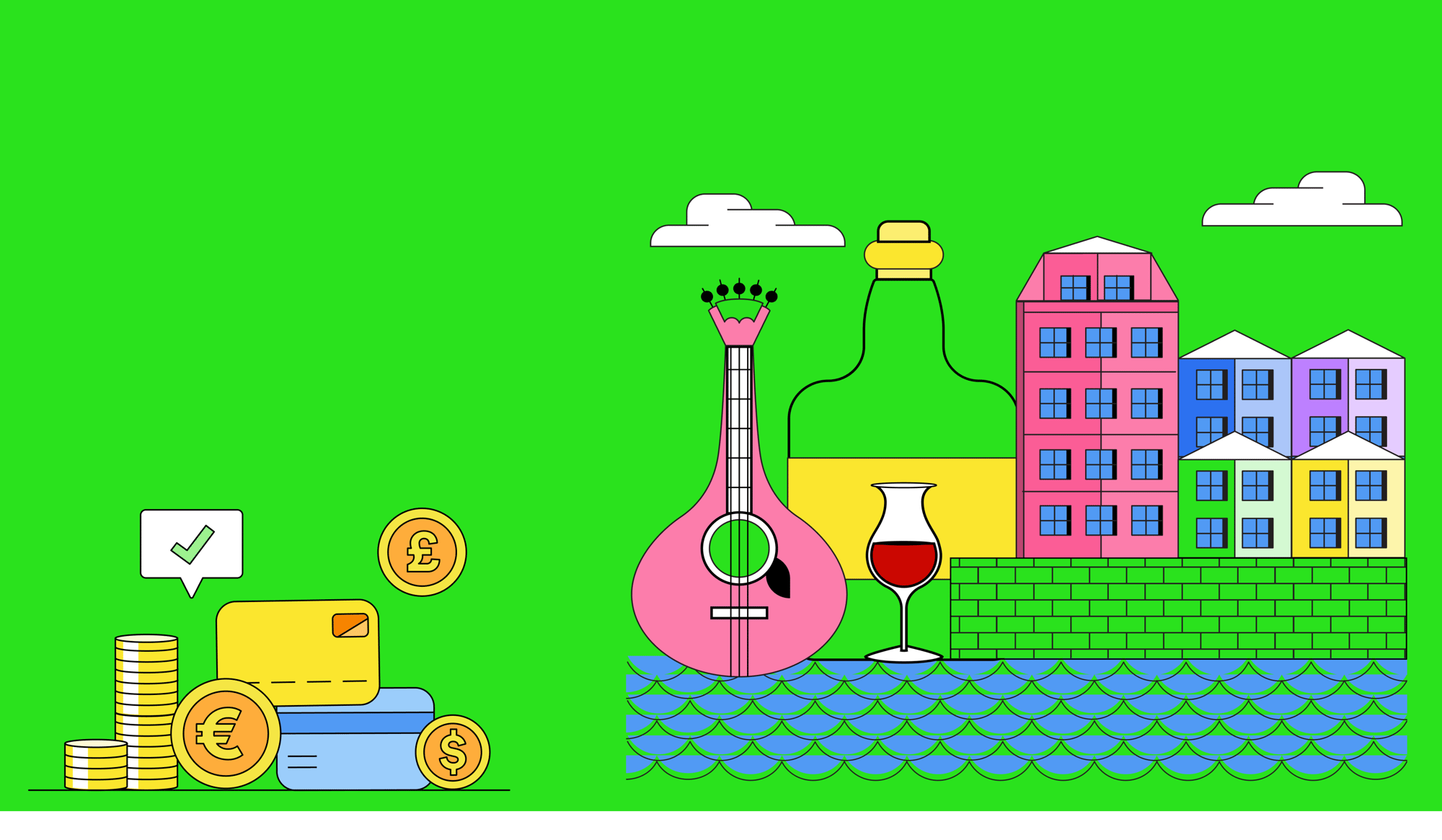 A Guide to Opening a Bank Account in Portugal
Are you curious about opening a bank account in Portugal and the available options? Discover the answers you seek within this informative post.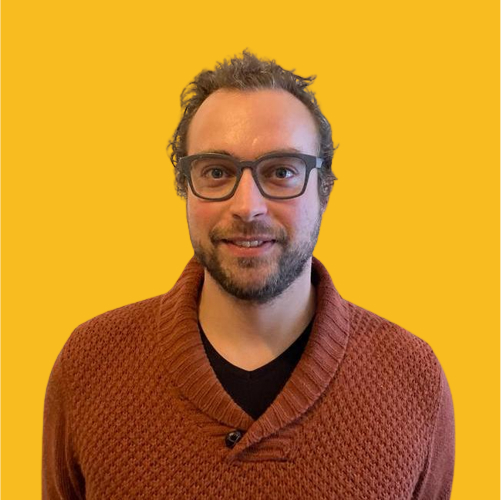 Written by Gabriele Culot
September 22, 2023
Key takeaways
Portugal has become a hotspot that welcomes expats, digital nomads, and remote workers, making it much easier to open a bank account in Portugal.
The European destination offers various banking options, and the best bank and services for you will depend on your financial needs and objectives.
Discover all that you need to open bank accounts in Portugal, from a valid ID card to a local tax number.
In recent years, Portugal's strategic efforts to attract foreign talent and investment have transformed it into a hotspot for expats and digital nomads. The country's government has implemented various policies, including the Non-Habitual Resident (NHR) tax regime, which offers significant tax advantages to newcomers, and the Portugal Golden Visa. This residency-by-investment program grants foreign investors and their families the opportunity to obtain Portuguese residency by making qualifying investments in the country.
If you fall into this group of budding professionals wanting to settle into the Portuguese way of life, this guide to opening a bank account in Portugal is a great place to start. Beyond the practicalities of managing your finances and daily expenses, a Portuguese bank account can offer you many benefits, including access to an efficient and modern banking system, investment opportunities, and the opportunity to enjoy the perks of Portugal's lifestyle fully.
1. Research and choose the right bank
Before opening a bank account, research the various options and decide which bank best suits your needs. Portugal is home to local and international banks, as well as virtual banks operated entirely online. These banks offer various services to meet the needs of expats, digital nomads, and Portuguese residents.
When conducting your research, keep the following considerations in mind:
Banking preferences, such as a brick-and-mortar bank or an online-only bank
Range of services offered, such as investment options, with financial products that align with your goals.
Fees and charges for account maintenance, ATM withdrawals, international transactions, etc.
Interest rates and returns on savings and checking accounts
Customer support and bank reputation, which especially important for a foreigner unfamiliar with the local banking landscape.
Consider whether you will be working as an independent contractor, employee who receives Portuguese benefits, or freelancer, as these variables may influence what you need from a bank.
Local banks in Portugal
Portugal has a well-established banking sector with local banks with a reputation for stability and reliability. Some of the best-known banks in Portugal include the following:
International banks in Portugal
Portugal has several international banks operating within its borders, known for their global presence and financial expertise. Consider the following as a starting point when considering where to open a new account.
Virtual/Online Banks in Portugal
Virtual/online banks in Portugal have rapidly gained popularity, offering convenient and digital-first banking solutions to meet the needs of tech-savvy customers.
2. Gather the required documents
Collecting the necessary documentation is a crucial step in opening a bank account in Portugal. These requirements may differ depending on your residency status and the specific bank.
Before opening an account with a Portuguese bank, you must become a taxpayer and obtain an individual taxpayer number (NIF). As a foreigner, you can get an NIF with the help of a lawyer or take advantage of online services that allow for online and remote NIF applications.
For Portuguese residents, expats, and digital nomads
Most banks in Portugal require you to visit a local bank branch to open an account, although there are a few online options. Whatever you choose, it's best to prepare the following documents.
Proof of identification: A valid passport is sufficient.
Proof of address: A recent utility bill or a lease agreement.
Proof of employment: A recent payslip or employment letter may act as proof of income or registration with the Portuguese employment center if you are unemployed.
Portuguese NIF (Número de Identificação Fiscal) number: A nine-digit personal tax identification or fiscal number issued by the Portuguese tax office
Portuguese mobile number: Not always required, dependent on the bank, but may be necessary for SMS activation.
Some banks require a minimum deposit, usually between 200 and 300 Euros.
For non-residents (offshore accounts):
The usual requirements are necessary when opening a non-resident account in Portugal, along with a few other details.
Proof of identification: A valid passport.
Proof of address: A recent utility bill or a lease agreement.
Proof of employment: A recent payslip, employment letter, or registration with the Portuguese employment center if you are unemployed.
Portuguese NIF number: Tax identification number essential for tax and financial transactions in Portugal.
Details of overseas address: Proof of your physical address abroad is necessary for tax purposes.
Tips for smooth account opening:
These five key tips will guide you through the process seamlessly.
Prepare all required documents: Ensure you have all necessary identification and documentation, including a valid passport, proof of address, and any required residency or visa permits, to meet the bank's requirements.
Research and choose the right bank: Explore different banks to find one that aligns with your banking preferences, offers the services you need, and has a transparent fee structure that suits your financial goals.
Schedule an appointment: Contact the chosen bank in advance to schedule an appointment for opening your account. This can help streamline the process, ensure that you receive personalized assistance, and give you time to prepare for any translation requirements you may need (such as English to Portuguese).
Understand the bank fees: Familiarize yourself with the bank's fee structure, including account maintenance fees, transaction charges, and foreign currency exchange rates. Look for options to minimize or waive these fees.
Consider online banking: Many banks in Portugal offer reliable online accounts and banking services. Go for a bank with a user-friendly digital platform if you value convenience and easy access to your account, especially as a digital nomad or expat.
Portuguese banks offer various account options, and choosing the right one is essential to ensure your financial services align with your specific needs and goals. The three main types of bank accounts are as follows.
Current account (Conta corrente):

Used to process cashless payments for everyday use and

receipt of wages

, and can offer various specific services such as debit cards, ATM withdrawals, and student or non-resident account services.

Instant-access savings account (Conta poupança): The instant-access savings account provides easy access to your savings while typically offering lower interest rates compared to other savings or investment products. It is ideal for individuals who want liquidity and flexibility with their savings.
Time-deposit accounts (Conta de depósito a prazo): As a specialized savings account, the time-deposit account allows funds to be deposited and accrue interest with strict withdrawal limitations.
3. Select additional banking services
Depending on the specific bank, you can take advantage of these common banking services.
Loans and overdraft services: Individuals can access personal loans for various purposes, such as education, travel, or debt consolidation.
Mortgages: Many banks provide financing options for homebuyers, including mortgage loans and home equity lines of credit.
Investments: If you plan to grow your wealth in Portugal, options for investment products like mutual funds, stocks, bonds, and trading platforms are helpful. Even better is a bank that offers advisory services, too.
Digital and mobile banking: User-friendly online platforms and mobile apps enable convenient account management, bill payments, fund transfers, and trading.
Business banking: Banks offer a range of financial services tailored to the needs of businesses, including business loans, commercial accounts, and merchant services. These services are especially useful if you're an entrepreneur growing a business in Portugal.
Insurance products: Insurance services, such as life insurance and property insurance, offer peace of mind, helping to protect your assets and well-being.
Credit cards: Credit cards are useful when funds are tight and offer various features such as reward programs and low interest rates.
Foreign exchange services: International travelers and businesses engaging in cross-border transactions benefit from cost-effective and accessible foreign exchange services.
Financial planning and advisory: Some banks offer financial planning services to help you create personalized financial strategies that will bring you one step closer to achieving your financial goals.
4. Complete the application process
The process is complete once you have completed your application (either online or in person at a local branch). In some instances, you may need to put a deposit in your account to activate it.
Make your Portugal experience the best it can be with Deel
Opening a bank account in Portugal is an important step for newcomers, as it streamlines daily financial transactions, facilitates investments, and allows access to various services crucial for living and working in the country. With a selection of expat-friendly policies and a stable banking sector, Portugal's appeal extends beyond its scenic beauty, making it an ideal destination for individuals to call home and pursue professional opportunities.
Once you receive your NIF number, opening a bank account in Portugal is relatively easy. Take your time to research your options, weigh up the financial services provided with your financial goals, and choose the bank (and bank account) that best meets your needs.
At Deel, we strive to make employee relocation to Portugal a breeze and facilitate the expansion of global businesses. Our immigration services are tailored to support your employee (or yourself) in getting a work permit in Portugal — including the D1 Work Visa, highly-skilled migrant visa, and the EU Blue Card.
Book a free consultation and learn more about our digital nomad visa support for Portugal.