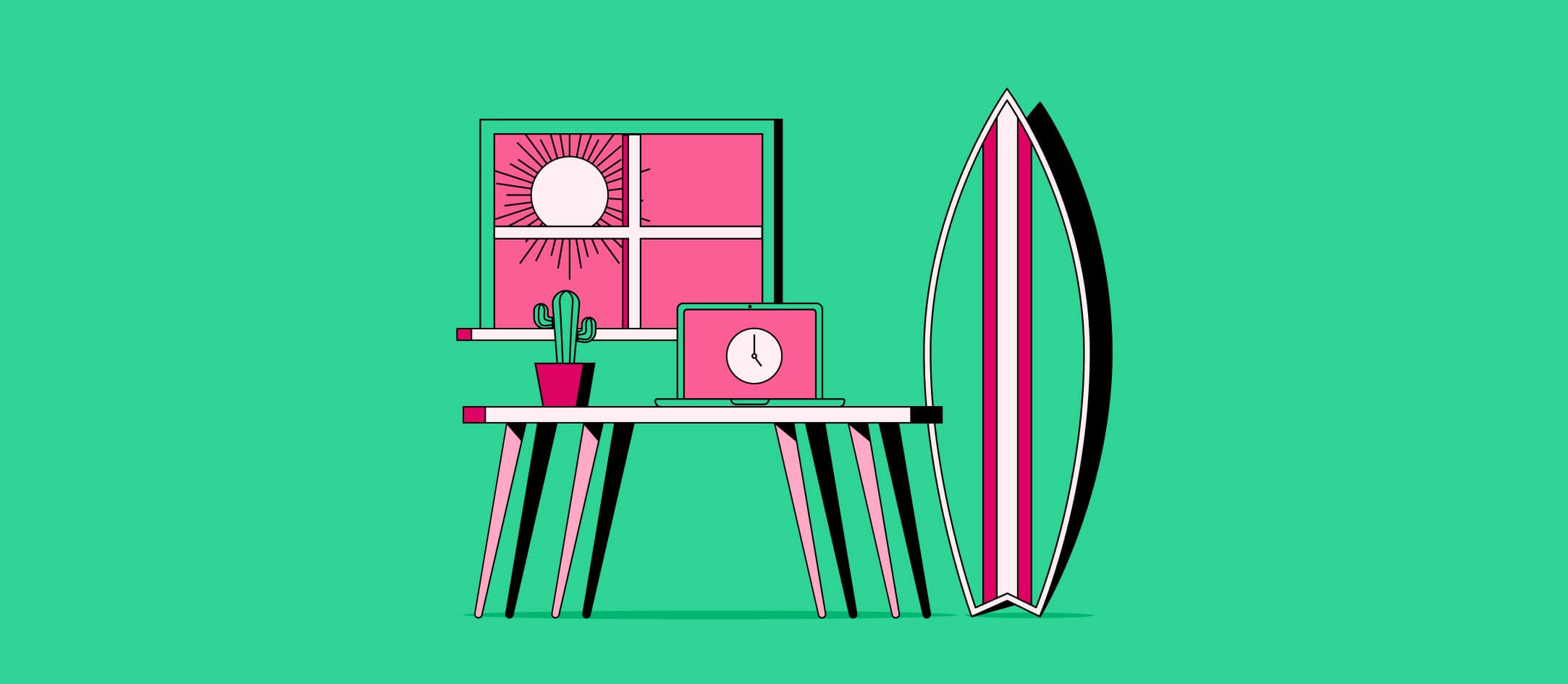 11 Virtual Employee Engagement Ideas (That Aren't Group Games)
Are you struggling to keep your remote team's engagement high? Discover 11 employee engagement ideas that will help drive your team's success.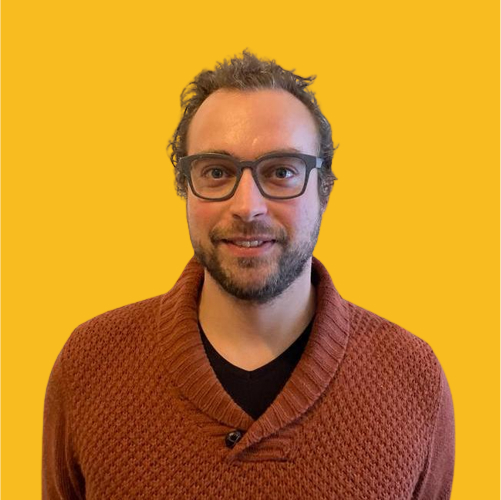 Written by Gabriele Culot
January 24, 2023
Contents
Need help onboarding international talent?

Try Deel
Key Takeaways
1. Employee engagement is a big driver of productivity, retention, and profitability
2. Boosting remote employee engagement has unique challenges that need to be addressed
3. By using the right tools, and data-informed decisions, you can make remote employee engagement easy and seamlessly integrated into daily work
According to Gallup, companies with strong employee engagement experience higher productivity, profitability, and retention levels. This can present unique challenges for companies that work remotely, as engagement can be more difficult to foster and grow in distributed environments, and effective employee engagement ideas can be hard to find.
Since virtual teams can't gather in person to keep their employees engaged, they have to get creative with staying motivated and building relations. Typically, this includes hosting virtual team-building activities and Zoom hangouts, which have their benefits.
Still, there's plenty more you can do to keep your remote workers engaged long-term. So here are 11 virtual employee engagement ideas you can adopt today.
1. Gamify your employee training and development
Gamification is the process of applying games or game-like elements to non-game environments to increase participant engagement. In the workplace, gamification is often used for new employee training, or learning and development initiatives. Still, there is no reason not to expand its use to other aspects of day-to-day work, such as the achievement of milestones or the completion of a project.
Employees who experience gamification at work say it makes them happier, more productive, and more motivated. Here's how to use gamification to engage your remote team:
Trivia. Break up long video meetings with fun trivia sessions to refresh team members' knowledge.
Leaderboards. Introduce some friendly competition by using leaderboards in your training platform. Award points to trainees based on their scores or completion rates. Reward those in first, second, and third place with gift cards or other incentives.
Badges. When trainees complete a course, reward their hard work with a badge that symbolizes their achievement. Offer an incentive for employees to collect all of the available badges.
Simulations. Simulate real-world scenarios related to the trainee's role and allow them to answer prompts that impact the outcome of the scenario, like in a video game.
2. Introduce

collaboration tools
There are many tools remote teams can use to collaborate and keep their employees engaged in their remote work, even if they aren't in the same location or time zone. Try adding some of these collaboration tools to your team's tech stack:
Zoom

or

Google Meet

for video conferencing and virtual events, like team happy hours
Notion, to share information and create a single source of truth for all company documentation
InVision, for real-time collaboration in a digital workspace
Slack, to communicate, send files, and give and receive peer-to-peer feedback
3. Create a "Kudos" channel or thread
Employee recognition is a major driver of engagement and satisfaction. According to one in five employees, feeling underappreciated for their contributions hinders their engagement.
To help employees feel recognized, create a Slack channel where anyone from the company can highlight a colleague's accomplishments and celebrate their hard work (but also birthdays and anniversaries) in front of the entire team.
If you don't use Slack—or any internal messaging platform—you can apply this virtual employee engagement idea to your internal email. Start an email thread where remote employees can hit the "reply all" button and add their virtual kudos to the thread.
4. Bring in wellness

incentives

and challenges
Eighty-one percent of business leaders believe a healthy workforce drives engagement. But for the remote workforce, virtual meetings, isolation, and other work-related factors can weaken employee engagement and overall satisfaction.
Consider offering employees a monthly health and wellness budget, which they can use towards an investment of their choice, like a gym membership or creative class, to improve their physical or mental health. Or, start a monthly wellness challenge to inspire remote employees to improve their health and incentivize participation with a physical or digital gift.
Investing in your remote team's health and wellness shows employees you care about their well-being and encourages a healthy work-life balance. It also guarantees you will see improved morale and increased energy levels.
5. Deliver training through

Slack
Want to make employee training more accessible and engaging? Use Slack's workflow builder.
Since most remote employees already use Slack, it's less intimidating to navigate than a separate training platform. This familiarity increases the chance of them engaging with and completing employee training delivered through the app.
Through Slack, you can create a bot that delivers training material at a strategic pace and prompts remote team members to complete courses when needed. You can also use this method to deliver training in smaller increments (called microlearning), improving focus and knowledge retention by up to 80%.
6. Schedule virtual one-on-one

check-ins
Remote employees need to connect with their coworkers to feel engaged and satisfied. Feeling disconnected from colleagues is the leading precursor to employee burnout.
While entire-team meetings are often necessary, holding too many conference calls can interrupt everyone's work hours and decrease productivity. They also aren't the best environment for building one-on-one connections.
Instead, schedule one-on-one check-in meetings between remote employees and their managers. During these check-in meetings, participants should discuss the employee's current workload but also take time to connect and get to know each other.
To keep remote workers connected with their peers, have them schedule monthly virtual coffee breaks with one another. This time should be set aside to get to know each other personally, not to discuss work. When onboarding a new hire, they should have one-to-one video calls with all their immediate team members within the first two weeks.
7. Introduce a virtual coaching or mentorship program
Employees are seven times more likely to be fully engaged in their work if they have a friend at the company. Enabling and facilitating these relationships can be extremely beneficial.
Mentorship and coaching programs can help employees build trusted relationships within their organization. These programs can strengthen your team by connecting senior-level employees with those in junior positions and promote a culture of learning.
To run a coaching or mentorship program in a remote team, match employees with an appropriate mentor and schedule monthly virtual meetings to discuss the mentee's goals, progress, and questions. Participants should also connect on Slack (or your internal messaging system of choice) to have an open line of communication for ad-hoc guidance.
8. Invest in

remote workers'

virtual offices
Workspace design plays an essential role in employee engagement, and having a suitable workspace can impact employee satisfaction. A virtual employee's work environment needs to be comfortable and functional for them to be fully engaged at work (learn more about how to create the best home office in this post).
By offerings perks like equipment reimbursement, remote employees can purchase what they need to improve their home office, such as a comfortable chair, laptop stand, or noise-canceling headphones. Or, you could provide memberships to a coworking space, where virtual employees can meet up with local colleagues and work together face-to-face.
Deel can take care of both of these perks for you, so you can focus on growing your company while your employees are comfortable while working, and have the equipment they need.
9. Try out avatars
Fifty-one percent of Gen Z and Millennials envision themselves doing some teamwork in the metaverse within the next two years, which requires using an avatar.
Avatars help users feel like they're together in the same room, even though they're not. People who use avatars feel more engaged, present, and comfortable in meetings and can better read their colleagues' body language. It also helps improve online conversation flow.
Two-dimensional environments like Sococo or gather.town encourage socialization and collaboration by using avatars in a game-like setting. You can talk with coworkers, host presentations or workshops, or hold networking events like you would in person.
10. Offer widely-accessible

perks
The perks and incentives you offer engaged employees should be accessible to all remote team members, no matter their location. We recommend creating a rewards catalog where employees can exchange the points they earn for participating in virtual employee engagement activities for a physical or digital reward of their choice, such as:
Gift cards to common chain stores or apps (Amazon, Starbucks, Uber)
Company swag
Coverage of a creative/wellness class (up to a certain amount)
An experience of their choice (up to a certain amount)
Donation to a charity of their choice (up to a certain amount)
11. Use pulse surveys to track

remote employee engagement

data
You can't boost employee engagement without good data. Using pulse surveys is one of the easiest ways to measure your virtual employee engagement and improve where needed.
Survey your remote employees to see which virtual employee engagement ideas are making the most significant impact and how engaged they feel. Follow these best practices when creating pulse surveys:
Make them quick (under five minutes to complete)
Use yes/no or sliding scale questions
Only include one long-form response, if needed
Offer anonymity
Once you've collected the completed surveys, acknowledge the employees' input and share your improvement plan, so they know their opinions were valued and considered.
Boost your

remote team bonding

with Connections by Deel
Virtual employee engagement wanes when remote workers feel isolated and disconnected from their peers. But with the right tools, you can help your team build deeper connections and create a more robust company culture.
Connections by Deel enables your team and employees to meet, bond, and get to know each other better through a roulette meetup feature and water cooler topics. You can boost engagement even in remote teams, and you can do it all without leaving Slack.
Book a demo today to discover the full range of Deel HR solutions.