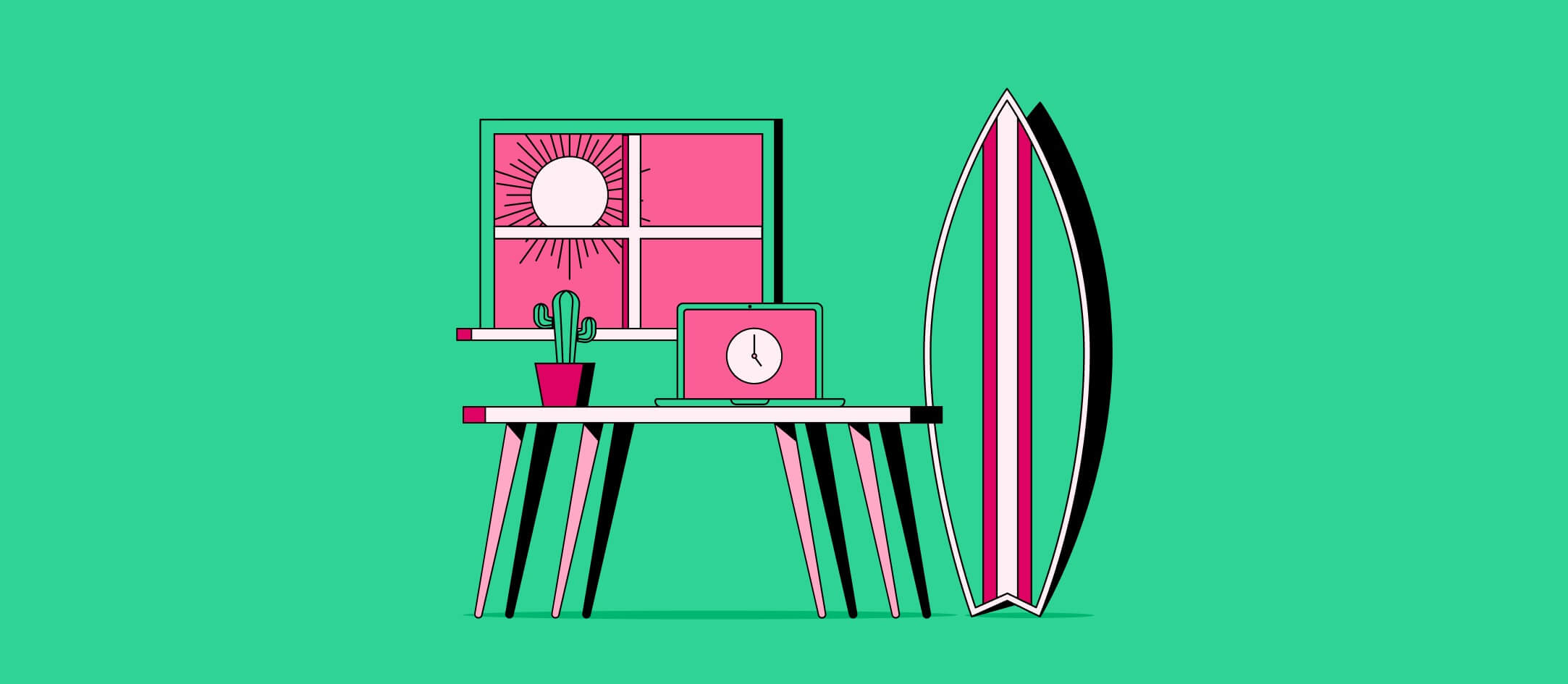 You Ultimate 2024 Guide For Training Remote Employees
How does training remote workers differ from on-site training and development? Follow our guide to create an effective training plan for your remote team.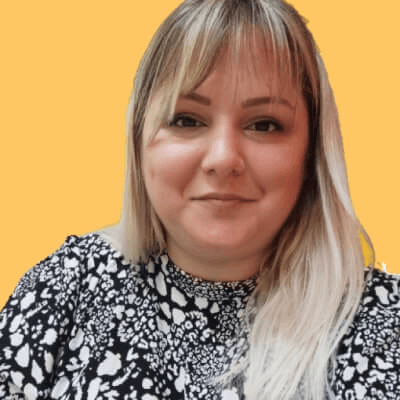 Written by Stefana Zaric
December 2, 2022
Contents
Need help onboarding international talent?

Try Deel
Key Takeaways
Remote employee training requires you to rely on technology more than ever before, which is why choosing the right tools should be taken seriously.

Offering different types of remote employee training benefits your business in multiple ways, like ensuring clarity of your processes for everyone in the company, including new hires.

Leverage the flexibility of remote training to create engaging learning materials and let your employees complete courses at their own pace for an improved experience.
New data about online learning and remote training sounds encouraging: 95% of enterprise L&D leaders say they're surprised at the fact that remote work enhanced training programs, while 79% of them confirm better outcomes from online training than from in-person sessions.
If you'd like to see the benefits of online training in your company, this guide is for you. Learn how to overcome the challenges of remote employee training, what training tools and apps are the best for a remote workforce, and how to deliver exceptional training for your talent to support their growth.
Why offer remote employee training?
Employee training ensures workers have all the knowledge and tools they need to perform to the best of their ability. Here are a few reasons why you should offer training for your remote workforce:
Increases employee retention: Learning and development opportunities are among the most desirable benefits today's workforce is looking for in a job. Training and gaining new skills allow your talent to grow and reach their personal and professional development goals, which affects employee satisfaction.

Ensures clarity of your processes: By providing employee training on different processes within your business, you ensure everyone is familiar with the workflow, whether submitting a PTO request or reaching out to another team for support.

Helps refresh existing skills: Training doesn't always mean gaining new skills - you can organize different kinds of learning sessions to help your remote workers refresh their old skills and update them for the ever-changing world of work.

Speeds up new hire integration: Onboarding training, especially when it's well-organized and detailed, can help new hires settle in faster and hit the ground running in no time, which means workflow disruptions will be minimal.

Leverages flexibility for a better experience: Remote training is typically self-paced and available on demand, so your workers can complete it in their own time. There's no more pressure of gathering the whole team in one room for the training to be delivered.

Improves the quality of employee deliverables: Investing in employee training means investing in the business outcomes they will produce. Employees who have an opportunity to learn new hard or soft skills will be more productive and efficient at work, which can bring better results for your company.
What do remote employees need training on?
Remote workers typically need the same skills they'd need in an in-office environment.
Telecommuting and working in a global company, however, might require your employees to be more aware of protecting their data, using async communication effectively, or following the etiquette of online meetings. That means the range of training options you should consider expands when you have remote learners.
Here are five types of training to offer to remote workers:
Cybersecurity training
With employees left to manage their own IT systems at home, they need to understand how to keep their devices and their data secure, especially considering that hackers won't typically target a CEO's account or computer, but an employee's, since it's more vulnerable.
Cybersecurity training is essential for your remote workforce as it prevents data losses and breaches when sending proprietary information via unsecured networks. You can find fun and engaging ways to deliver this kind of training by using different apps and plugins, such as Albert, Riot's plugin for Slack.
Onboarding and coaching for new hires
When you onboard a new employee, they won't necessarily know how their job role fits in with the broader company. Often, this can leave new remote employees feeling isolated as they're not sure what they're responsible for.
Training employees on their role, expectations, and how it relates to their team can help them understand why their role is essential. Onboarding and coaching for new hires should last until the new employee feels settled in their position, has access to all the tools they need, and is comfortable using them.
Company culture training
Whether your remote employees are new to working at home or they've never set foot in your office building, developing a company culture is vital to maintaining a productive remote workforce.
Working from home can be isolating, so promoting company culture through training sessions, team-building exercises, and even dedicated "watercooler discussion" time can make a huge difference. Using this time to run informal check-ins, quizzes, or even interactive games can strengthen employee engagement and help new hires get oriented with the business culture.
Hard skills training
To grow professionally and potentially get a promotion within your company, employees need to maintain their skills up-to-date and gain new ones, especially with new tech tools emerging every day.
Providing hard (or technical) skills training helps you close the skill gap in your company and prepare employees for taking on new responsibilities and senior positions rather than recruiting new team members. This type of training usually involves specific skills, like coding or data analytics.
Soft skills training
Although we don't have precise metrics to measure soft skills, they are equally important as technical skills for success in the workplace. Soft skills are vital if your remote employees are ambitious to become leaders and team managers.
Soft skills training, however, should be open for everyone since these skills are critical for anyone who wants to thrive in a remote or hybrid work environment. Effective communication, leadership, time management, and empathy are just a few examples of interpersonal skills your team should possess.
Empower a fully remote team

Challenges of remote employee training
As mentioned, remote workers need guidance on how to keep their data safe in a remote work environment, adopt new and brush up on the existing skill sets, and maintain and enhance company culture. While implementing all this training, you may face the following challenges.
Individual vs. team training
Before, specific training modules (like cybersecurity, health and safety, or compliance) used to be delivered to whole teams or departments at once. If your company has never hired remote workers before, then it's likely that you'll be wondering how to adapt face-to-face training to this new way of working. What's better for a remote workforce, team training, or individual lessons at the worker's own pace?
Thankfully, with the right training platform, you can organize courses as you see fit, depending on the department and how the team is distributed across the globe. Test different ways of delivering training to your workers and evaluate the strategy based on the team's feedback and knowledge retention. Switching from face-to-face training to learning through training software is the perfect opportunity to modify your L&D program to fit your team's training needs better.
Timing and scheduling issues
Similarly, in-house training before was usually done on a specific day that was easy to schedule around. However, given that remote work means working at home around other commitments like children or pets and team members working in different time zones, everyone now has conflicting schedules.
The best solution to this problem is to schedule training sessions weeks in advance so that participants can plan around it. Plus, thanks to modern software, you can record training sessions to make them available for participants who can't attend in real-time.
Technical issues
Since remote employee training relies heavily on technology like voice call software and other learning environments, technical issues will always present a problem. Technical issues can quickly derail training sessions, whether you have issues with the software and hardware or an unstable internet connection.
Running technical tests with any new software before your training session is an excellent way to make sure everything is working correctly from your end. It's also worth scheduling extra time during a training session in case participants have to fix any technical issues from their side. Another plus is having someone from IT support you throughout the training session, just in case there's a glitch they can quickly repair.
Issues with accessing information
Remote teams often need help accessing information or tools, especially in big companies with complex tools and different access levels.
Ensuring everyone has the proper access type to all the information they need can be challenging because accessing a tool is no longer as easy as walking up to someone's desk and asking for it. Managing access sometimes requires a bit longer, which can affect a training session for the whole team.
There are two simple "hacks" to prevent this issue: create a centralized folder for everyone involved to access before training begins, and add all future videos and materials. Another way to go about this is to rely on a learning platform and manage employee access through your HR or have your remote employees use the self-service options and access training on their own.
Remote employee training tools and methods
Given the rise of remote working, you're in a fortunate position where thousands of software solutions are available to help you deliver your training schedule. Here's what you should consider.
Asynchronous vs. synchronous training methods
Most modern businesses use a blended approach of asynchronous training (where employees learn at their own pace) and synchronous training (where a group of employees attends instructor-led online classroom training). It's up to you to find out what kind of learning fits your company's needs. Sometimes, it'll depend on the knowledge being delivered to your workers.
Asynchronous training is suitable for remote employees because it means they can work around their schedules, which can be completed without needing an instructor. However, it can also feel isolating if an employee's manager is in a different time zone, so the employee can't reach them if needed, or if the employee is new on the team and they'd rather learn in a group to make connections.
Synchronous training is great if you want to train your whole team simultaneously. However, you'll need to block out time for this type of training, and it often requires your employees to find childcare or other support to avoid distractions, so it's best if booked at least a week in advance.
Webinar software
Once you've figured out what training style you want, you need to kit your instructors and employees out with quality webinar software. While you can use platforms like Microsoft Teams and Google Meets, alternatives like Zoom, Livestorm, or Zoho have more features that allow for a seamless learning experience.
Alternatively, consider a virtual learning platform designed to facilitate remote learning, like Larksuite or GoToMeeting.
E-learning management systems (LMS)
You'll also need to invest in an e-learning management system (LMS) to manage your remote training program. This is vital for the asynchronous part of your training strategy, as it'll allow your employees to access learning materials, complete courses, and take graded assessments without having an instructor present.
Software suites like TalentLMS will do all of this and provide the tools you need to build custom training courses. Check out other popular LMS solutions like 360Learning, iSpring Learn, and SAP Litmos. Many learning platforms offer gamification options to make your courses fun instead of just dropping an additional, daunting task on your workers' plates.
Other tools
You also need to consider how you will create employee training materials. Think about the different formats different training might require: teaching new software calls for video tutorials, while culture training might require some reading and quizzes. Sometimes, a simple Notion doc with all the necessary information is enough for a speedy onboarding session.
Once you determine what formats you'll need for training, assess the available tools to pick the suitable ones to create training materials.
The Microsoft Office suite will often offer plenty of tools for creating training slideshows and worksheets, which is a cheap way of supporting remote training. There are also other popular, easy-to-use tools, like EdApp and Mural. However, most LMS software tools will let you build custom courses if you want something more advanced.
How to train remote employees in an effective and engaging way
In-depth training requires your undivided attention when creating the strategy and preparing the learning materials, regardless of what skill you're teaching. To round up the guide, we're sharing a few best practices and tips to help you deliver exceptional training and set your remote team up for success.
Send calendar invites for training sessions
With your remote workforce facing more distractions during the day than if they were in the office, it's easy for training sessions to slip their minds. Once you've designed your training schedule, ensure you communicate the upcoming training to your employees with a calendar invite that automatically gets booked into their schedule.
Go for a test run
When you're getting ready for a remote training session, whether an instructor-led class or onboarding a new employee, a test run ensures that the software you're using works on both your end and your employees', so there are no hiccups along the way.
If you're running a team training session, send the link out ahead of time and ask employees to test it and report any problems.
Provide an orientation lesson
Your workers should know why they're learning something and what the expected training results are. To ensure clarity and transparency on why specific training is happening, create an orientation lesson before the training starts.
This orientation lesson doesn't need to last for hours—it can simply encompass the following:
Training goals and expected outcomes
Training contents overview
Person of contact if support is needed
Guidelines for taking the course (schedule, deadlines, other rules if applicable)
Make the rules clear
While video conferencing technology has allowed us to do remote training, etiquette in these meetings can be difficult, particularly for employees who are used to in-person training. When you send out remote training invitations, clarify how you expect participants to behave.
Common rules include:
Muting your microphone unless you're speaking
Mute mobile phones and email notifications
Use the "raise hand" function when you need to ask a question or seek clarification
Build trust
With both synchronous and asynchronous remote training, your participants need to know that they can ask for help with their training and seek additional support when needed. Working remotely can often feel isolating, so to build trust with your employees, make sure they know who can offer support for each training session.
Most importantly, as a business leader, you must ensure that those designated support avenues provide that support for your employees.
Make remote employee training efficient and fun
Training your remote workforce doesn't have to be complicated. Once you've got your head around the problems with people working remotely, it can be just as simple as training your in-house staff. While working remotely can be isolating for employees, and you don't have the same level of supervision as in the office, it doesn't mean you can't run engaging, fun, and valuable training sessions with your remote teams.
Whether you want to run instructor-led sessions or use e-learning software so they can learn at their own pace (or do both!) is up to you. But, with such a wide range of tools available to support the remote working revolution, you can make remote training a breeze.
Want to learn more about training and managing remote employees? We suggest the following reads: