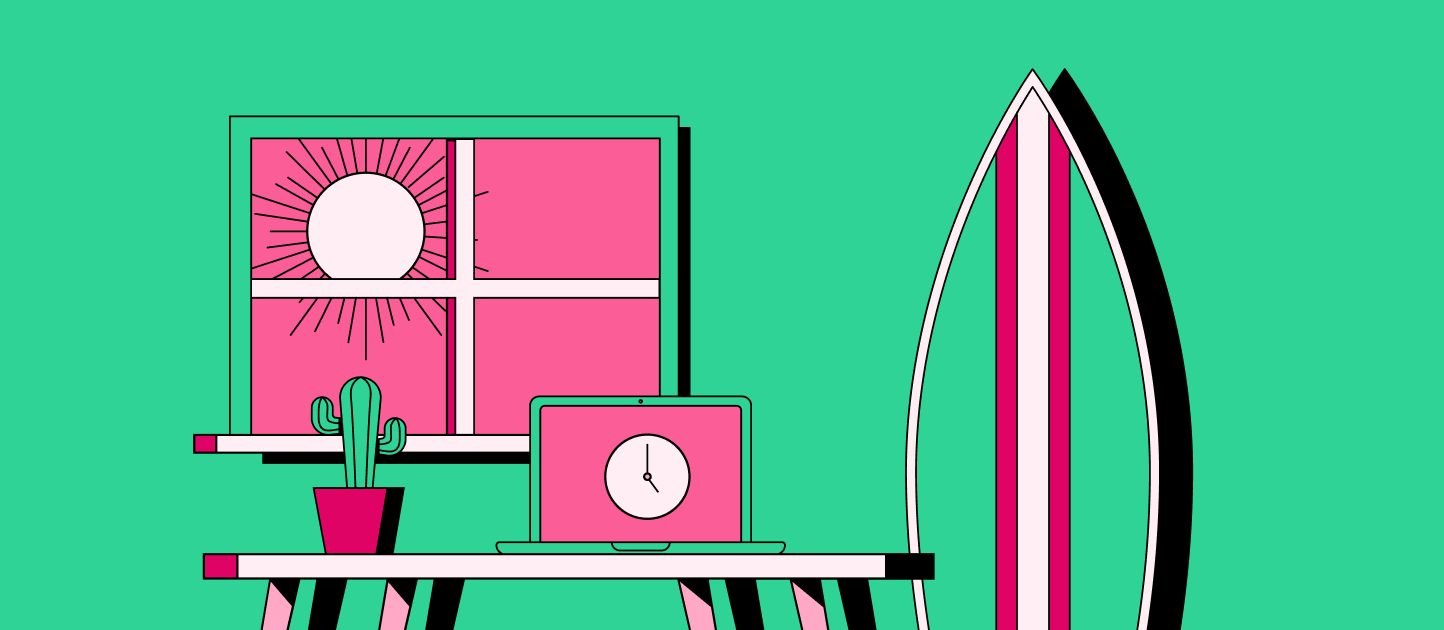 Best places to work remotely worldwide: City Edition
Looking for inspiration for your next remote work location? Discover 24 cities that are among the best places to work remotely in the world.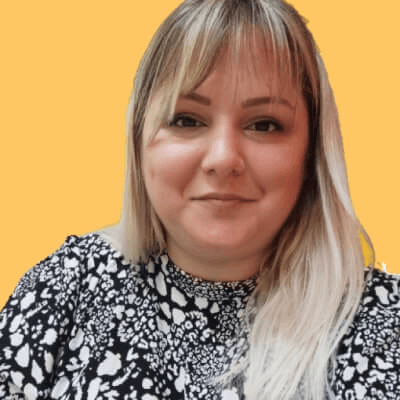 Written by Stefana Zaric
January 24, 2023
Contents
Need help onboarding international talent?

Try Deel
The number of people identifying themselves as digital nomads is rapidly increasing. In 2022, there were over 35 million digital nomads worldwide, more than triple compared to three years before. As the world of work evolves and countries move to reap the benefits of hosting this globally mobile workforce, that number will likely increase.
The rapid growth of remote work allowed us to travel more often and explore the world while maintaining the same level of productivity at work, if not increasing it. Whether you'd love to embrace the digital nomad lifestyle or want to see what a workation looks like, you'll find inspiration in this article.
We've put together a list of the 24 best cities for remote workers based on several different factors that might appeal to the digital nomad. We took into account internet speed, cultural offerings, natural features, amenities, and affordability.
You go big. We go with you.
10 best US cities to work from
The US has it all: beaches and mountains, charming small towns and metropolitan cities, national parks, and cultural sites. Whatever your preference, chances are you'll find it in one of our selected cities.
Miami, Florida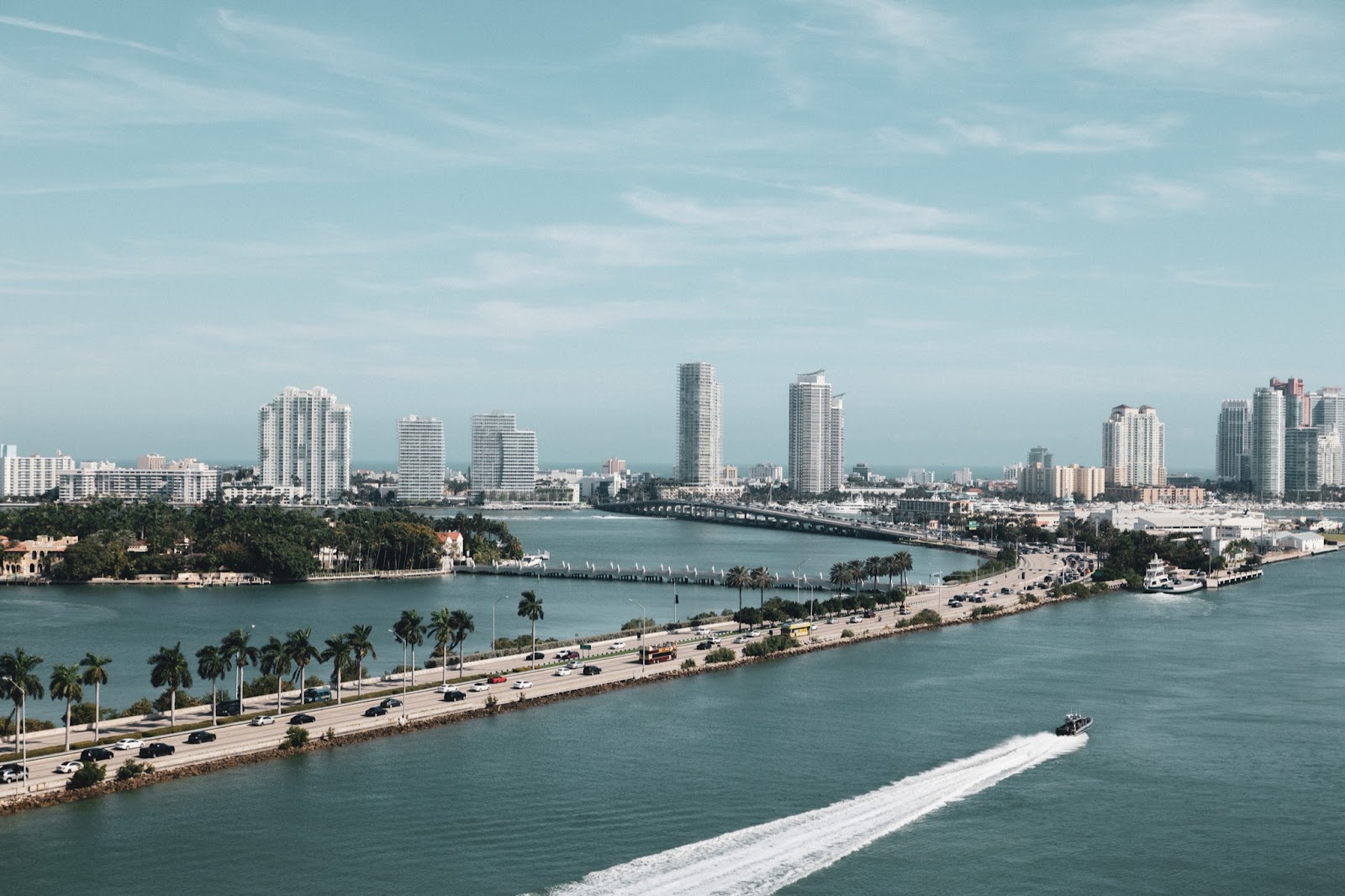 If you prefer the hustle and bustle of a big city, love warm weather, and want to spend your weekends at a beach, look no further than Miami. One of Florida's major cities and a hotspot for digital nomads boasts a no-sleep lifestyle with a jaw-dropping skyline and fancy restaurants and malls.
In Miami, you won't have trouble finding coffee shops and coworking spaces with great amenities and a fast internet connection to get your work done. However, you may discover that available after-work activities are even more appealing:
Sightseeing
Diving and other watersports
Wine and food festivals
Nomad List score: 4.62/5
Austin, Texas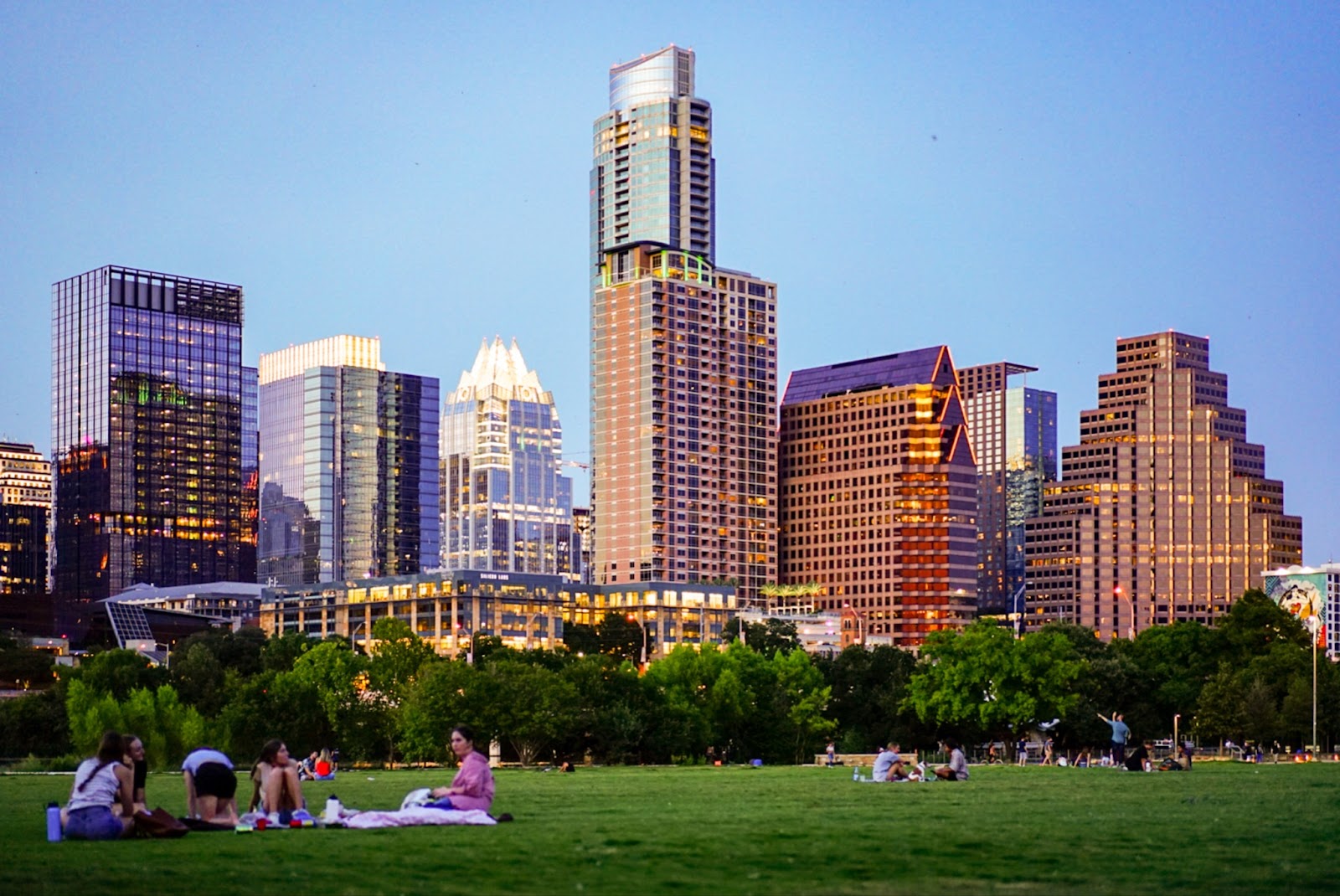 Austin has ranked high on the list of best cities for remote workers for a while now. Despite it being a bit pricey, Austin guarantees excellent quality of life and plenty of thing to do:
Visit the Museum of the Weird
Take a walk through Zilker Park
Check out the Texas State Capitol
Austin is a good choice for freelancers and remote workers because of the good internet connectivity, job opportunities, availability of different coworking spaces, laptop-friendly coffee shops, among othervthings. Weather you have a family and need a good place for kids, or affinity toward buzzing nightlife, look no further than Austin.
Nomad List score: 4.37/5
New York City, New York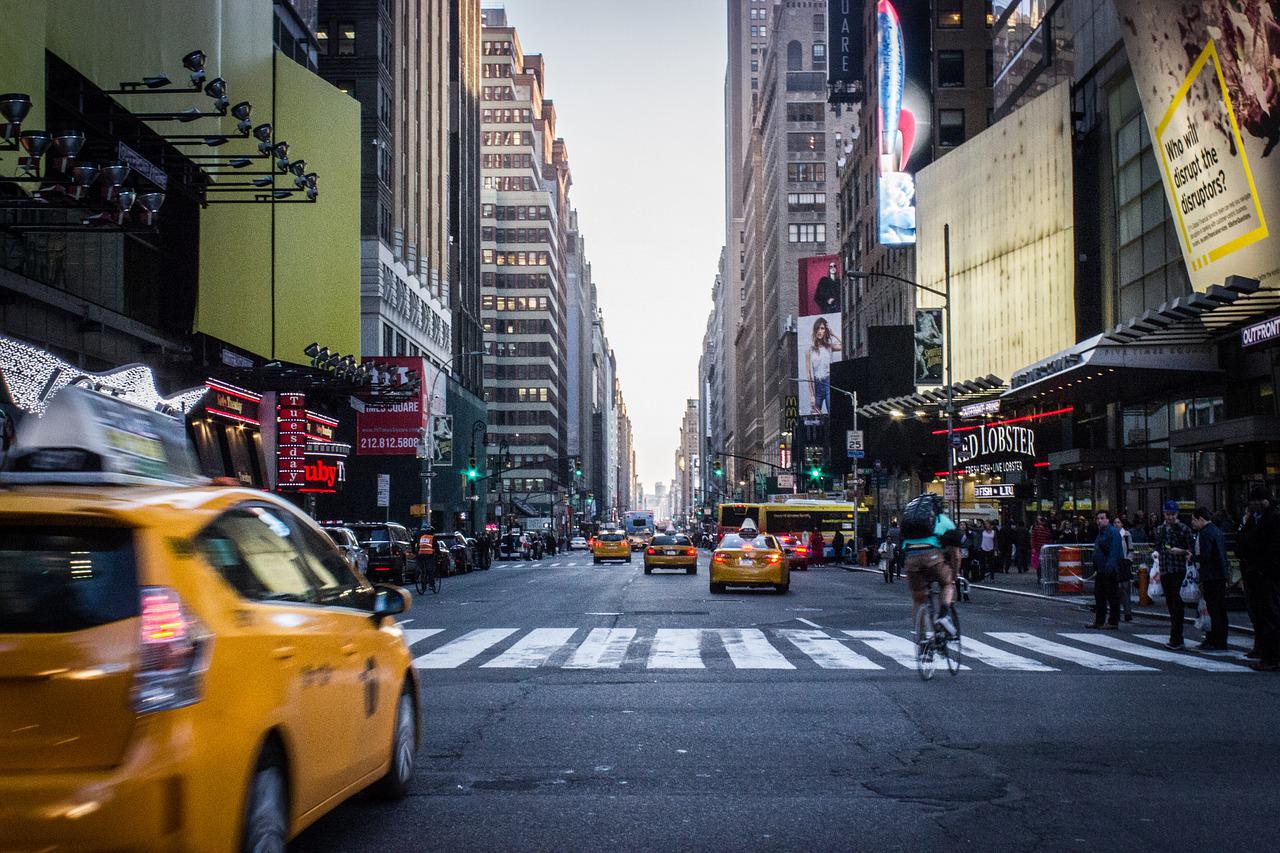 The hectic "Big Apple" is a must-see for those who want to feel the big city vibes on the east coast. Besides being busy and modern, New York is the ideal choice for those who want to work from a different place every day.
Great internet speed and city-wide coverage will allow you to work from parks, coffee shops and coworking places. Not to mention all the networking opportunities you'll get to enjoy. When you feel like taking a break, you can visit some of the cultural spots like:
The Metropolitan Museum of Art
Broadway
The Public Library
Keep in mind New York has a high cost of living, one of the highest in the US. If you're planning to visit, be prepared for the experience to be costly.
Nomad List score: 3.97/5
San Francisco, California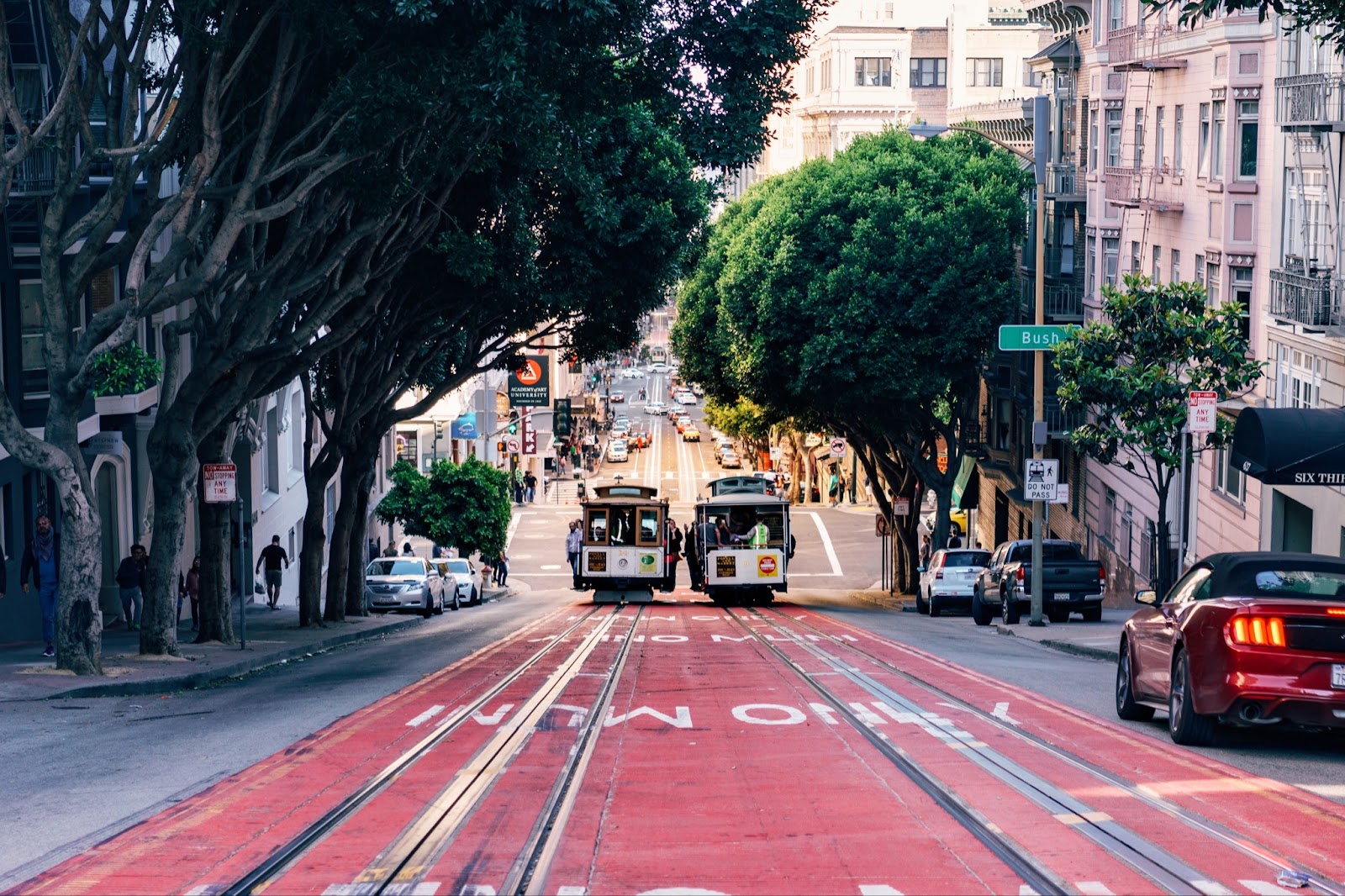 San Francisco is a desirable location for many freelancers and remote workers, and a city with one of the highest incomes per capita.
Thanks to high-speed internet connection, you can work from anywhere: from coffee shops to parks, such as the Yerba Buena Gardens. If you want to work in a city that wonderfully mixes its rich history and tech startup culture, San Francisco should undoubtedly be on your list. And once you get there, be sure to check out some of the world-famous sights such as:
The Golden Gate bridge
Lombard Street
Pier 39
Nomad List score: 3.79/5
Denver, Colorado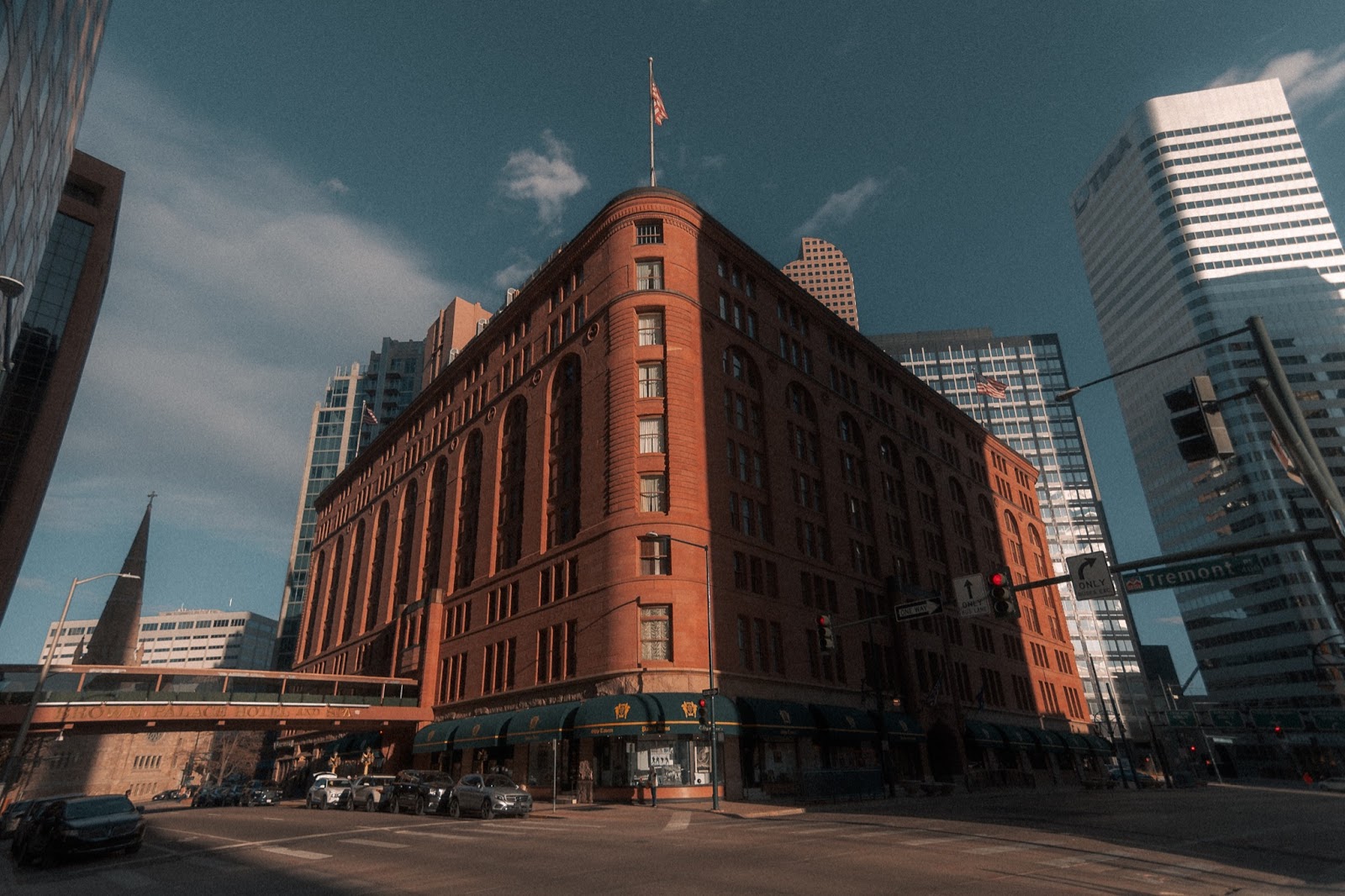 Despite the high housing prices, Denver is a great destination for remote workers. Colorado's capital is increasingly popular among tech startups and known for its strict requirements for salary transparency. Colorado law requires companies to disclose compensation details when hiring from this state to help eliminate the gender pay gap.
Denver has many unique qualities remote workers enjoy:
A vibrant cultural offering
Many chef-owned restaurants
Mountains and outdoor activities
Nomad List score: 3.73/5
Nashville, Tennessee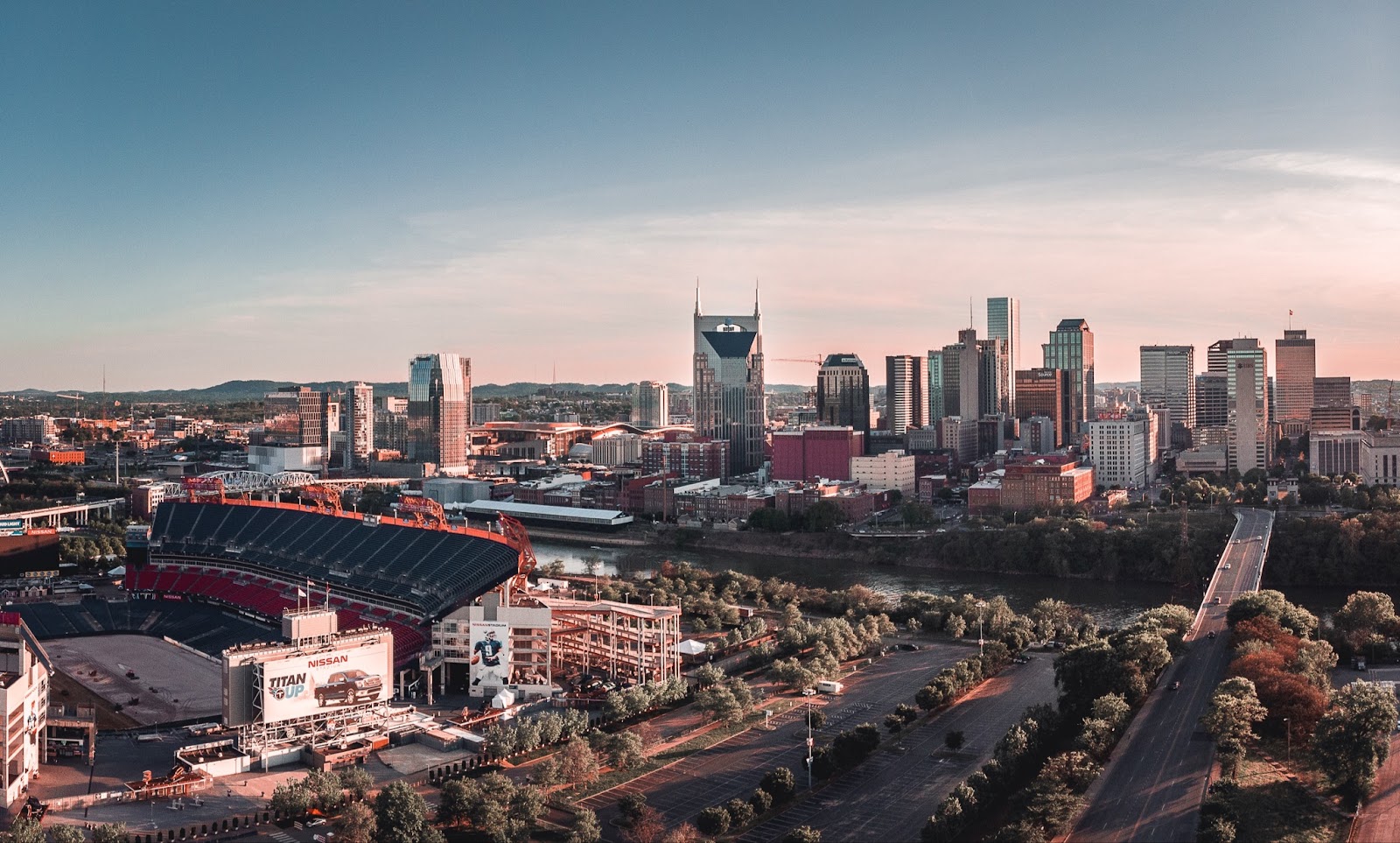 Nashville, Tennessee, also known as the home of country music, is a home to many remote workers. The cost of living in this city is slightly lower than the national average, making it a desirable location for remote workers.
Tennessee's capital offers stable internet connections and plenty of coffee shops suitable for coworking. It also offers:
Music venues
Walking and biking tours
Watersports on the Cumberland or Harpeth rivers.
Nomad List score: 3.5/5
Phoenix, Arizona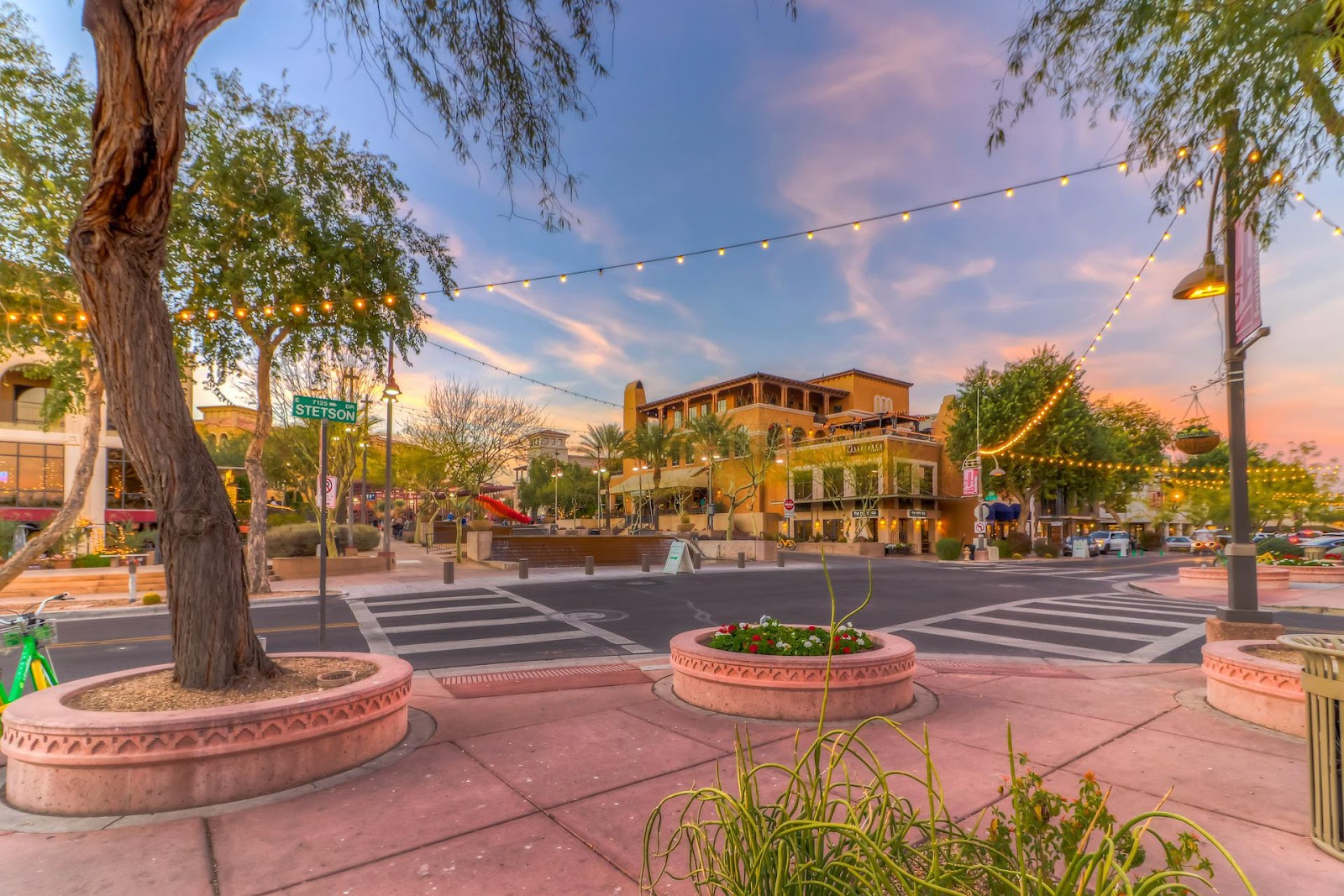 A few years ago, Phoenix ranked as the best city for those with remote jobs, and things haven't changed since. Phoenix still offers numerous amenities that are crucial to the success of the digital nomad lifestyle:
Coworking spaces
High internet speed
Relatively low cost of living
Among other perks, remote workers living in this city can enjoy a lot of free Wi-Fi spots, which allows them to work virtually anywhere. If you're a fan of all-year-round sunny weather, you can't go wrong with Phoenix. Make sure you're making the most of the city's rich pool and spa offerings.
Nomad List score: 3.27/5
Cincinnati, Ohio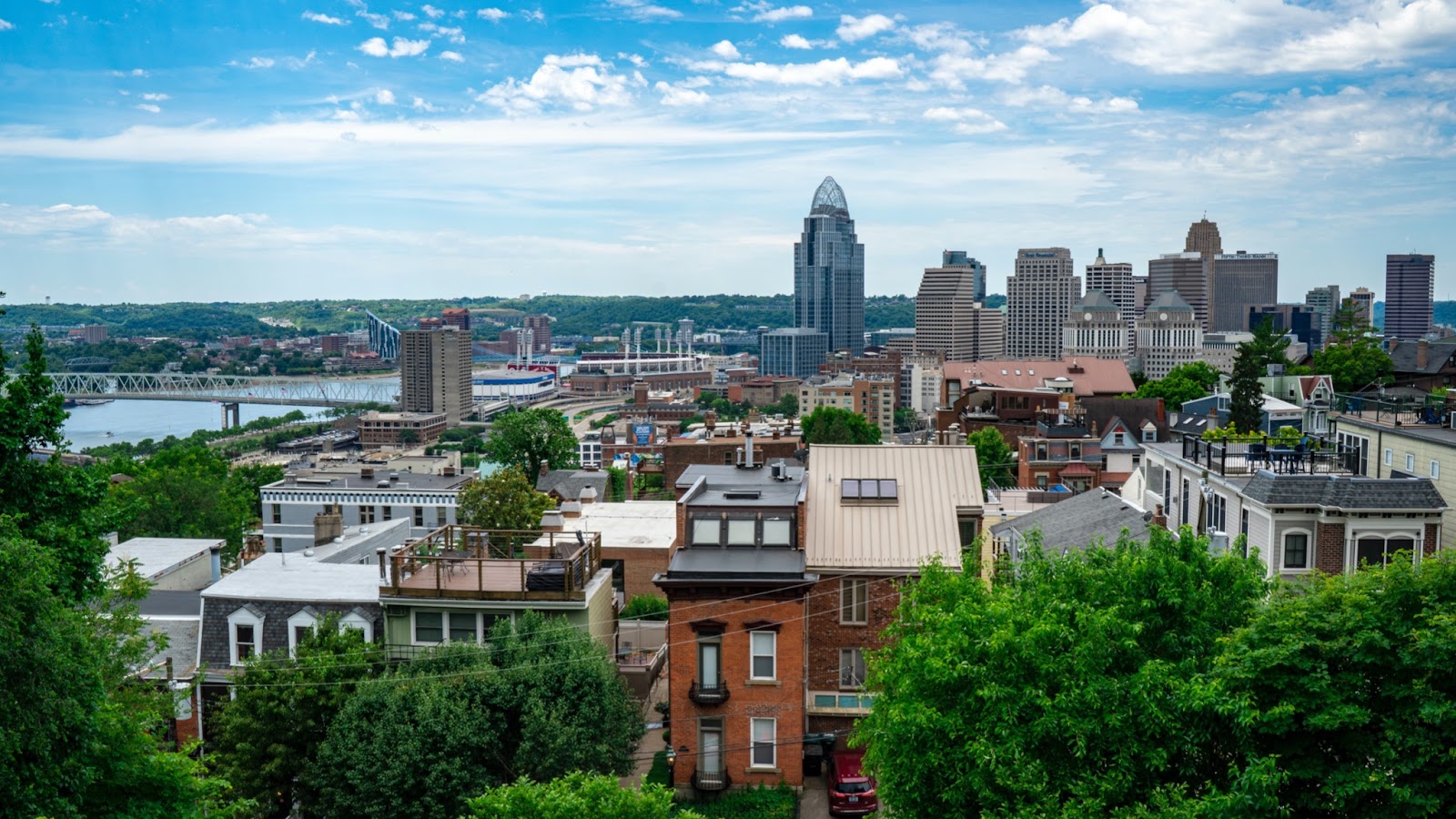 With rent prices around 60% lower than in New York, Cincinnati, Ohio, is quite an affordable US city to work remotely from. It's also one of the fastest-growing economic areas in the midwest. Known for its spectacular 19th-century architecture, when in town, make sure to visit some of it's lankmarks:
The Zoo
The Botanic garden
The lovely parks, perfect for lunch breask and relaxation
Cincinnati is considered to be a safe city, which makes it a good choice for remote workers with families.
Nomad List score: 3.18/5
Portland, Maine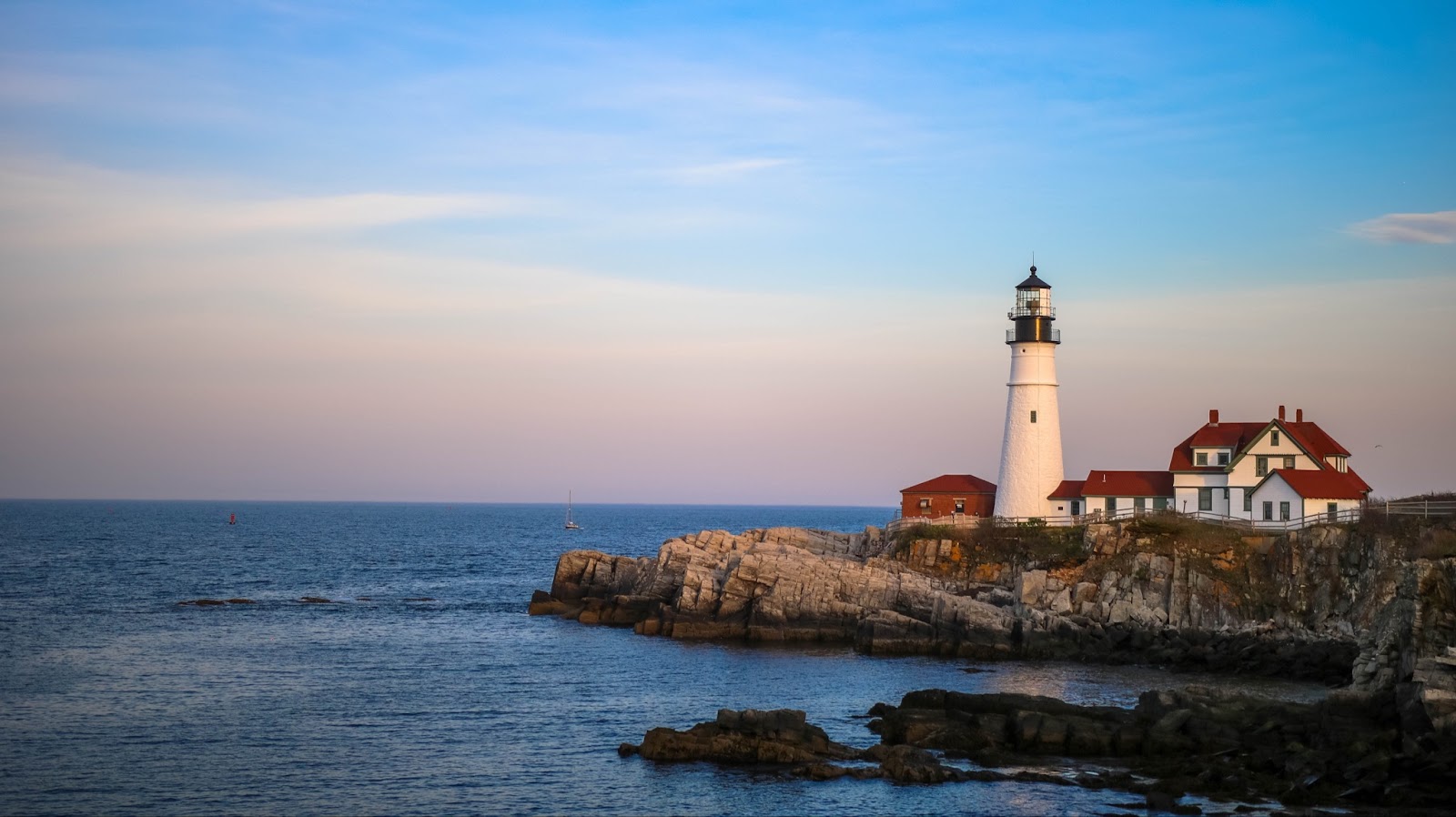 Even though Portland is considered a "smaller city," given the number of residents, it's quite an exciting place to live and work from. The prices are quite affordable compared to larger cities in the US.
Among many other great experiences, Portland offers:
Great food (Portland was the top food destination in the US in 2018)
Buzzing nightlife
Fantastic coffee shops of all kinds to work from
Maine's Portland is also safe and family-friendly and offers quick access to both the urban area and the coast. This makes it a great option if you are not moving alone.
Nomad List score: 2.81/5
Bend, Oregon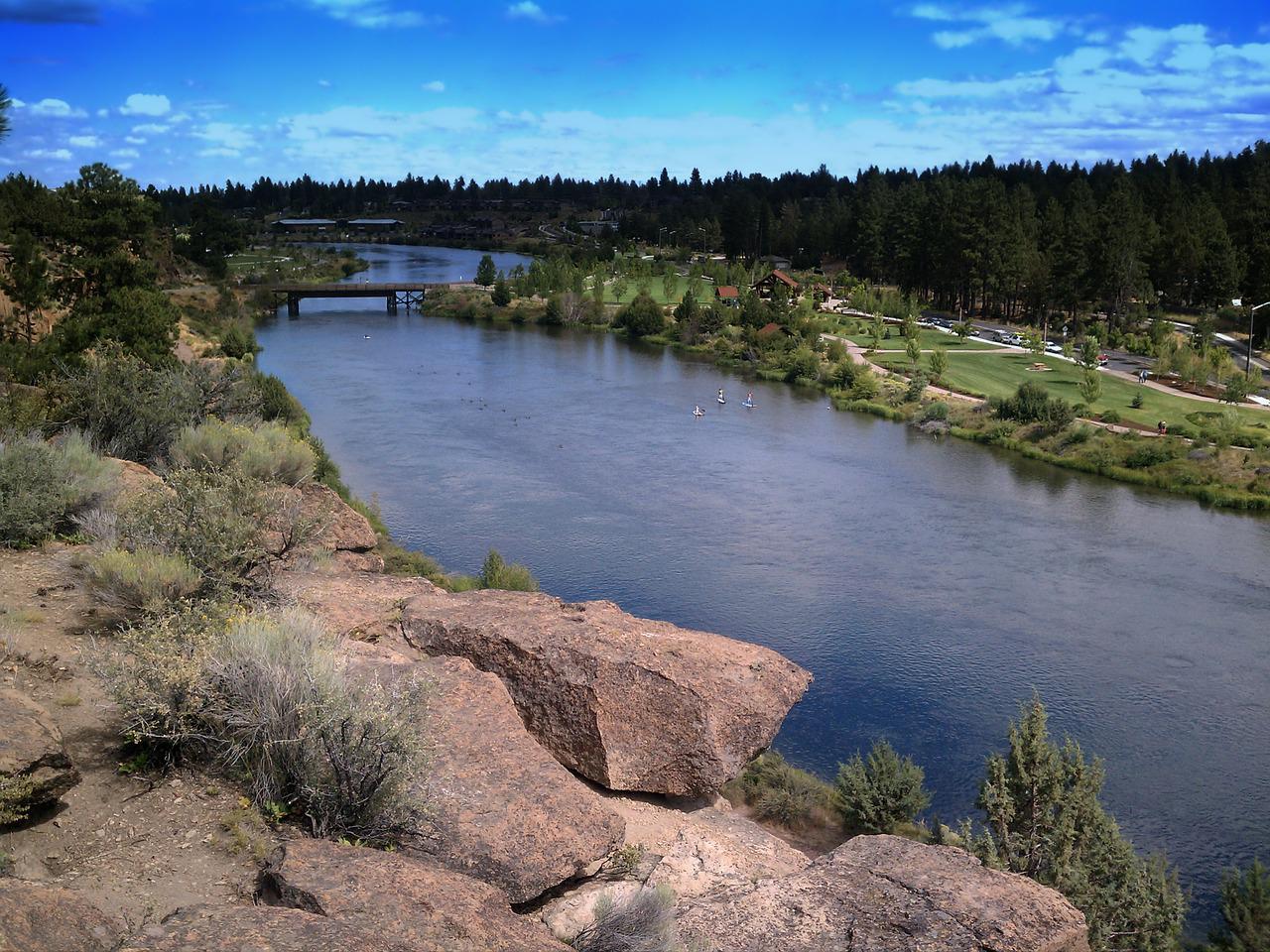 Located on the Deschutes River, Bend is a small city with a lot to offer. It's perfect for remote workers who enjoy outdoor activities such as:
Hiking
Skiing
Exploring breathtaking natural sites
Central Oregon's largest city also boasts numerous breweries and fantastic craft beer. But before anything else, remote workers will appreciate excellent Wi-Fi coverage, cafes, coworking spaces, and plenty of museums to explore in their free time.
The cost of living in Bend, Oregon, is lower than in New York, for example, but higher than in most European capitals.
Nomad List score: 2.75/5
Choosing a few towns from such a wide range of incredible places throughout 50 states wasn't easy. Cities like Seattle, San Diego, Atlanta, or Cleveland deserve at least an honorable mention—you won't go wrong if you decide to visit them, too.
6 most affordable cities to work from
Quality of life can vary largely based on the location you choose to live in. You can afford different things in the USA, Romania, Italy, or Bangladesh with the same salary. We picked five cities where you can lie comfortably with an average remote worker salary.
Chiang Mai, Thailand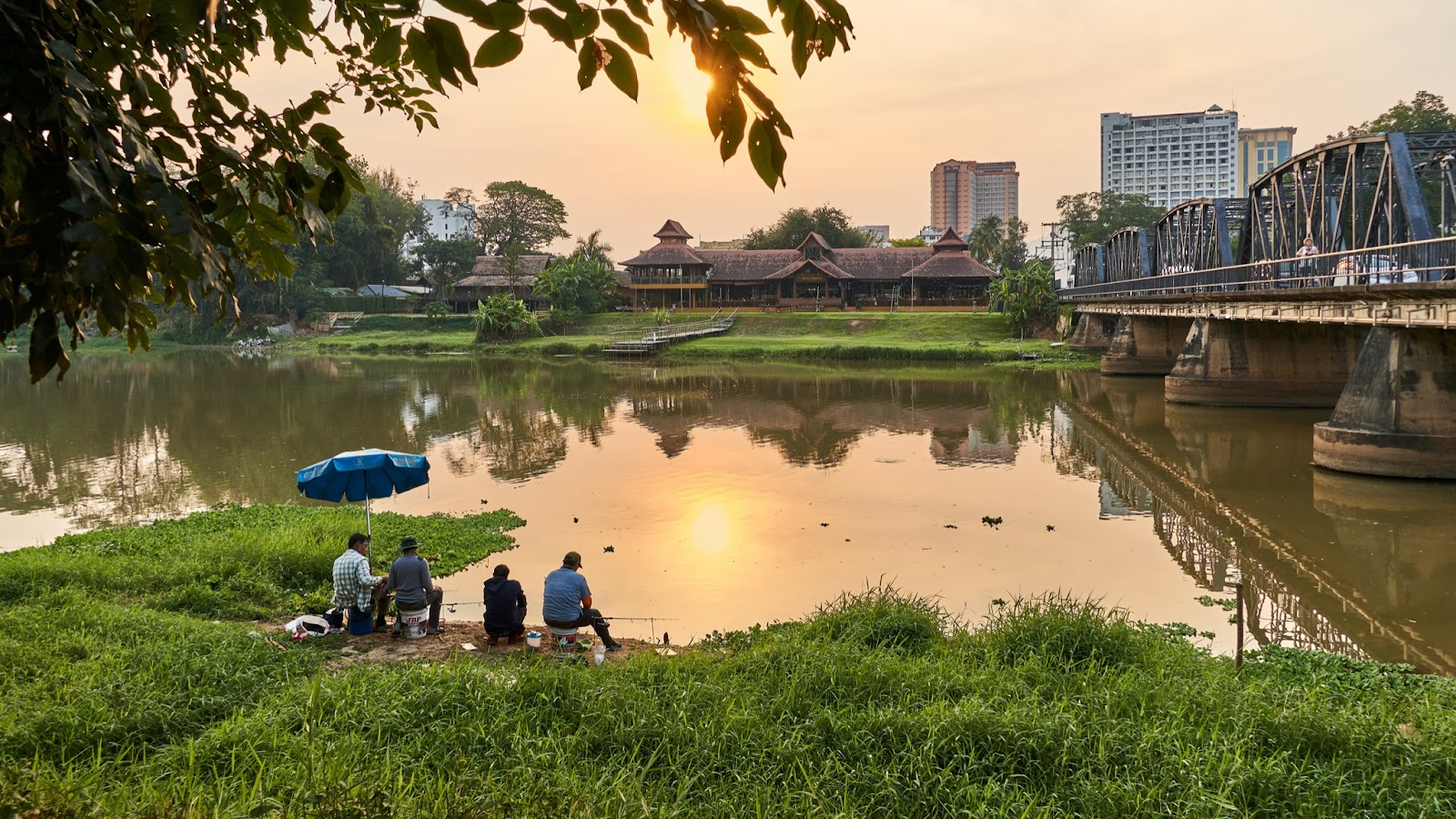 According to Numbeo, consumer prices in Miami, including rent, are almost 200% higher than in Chiang Mai, Thailand. This Asian city is often called a mecca for remote workers, offering:
Low accommodation costs
Plenty of coffee shops to work from
A stable Wi-Fi network with excellent coverage
Digital nomads who choose Thailand also enjoy numerous beaches, the eternally warm weather, and a wide range of outdoor after-work activities. One thing to note is that Thailand doesn't offer a digital nomad visa, which meant you can stay in the country for up to 90 days.
Nomad List score: 4.48/5
Belgrade, Serbia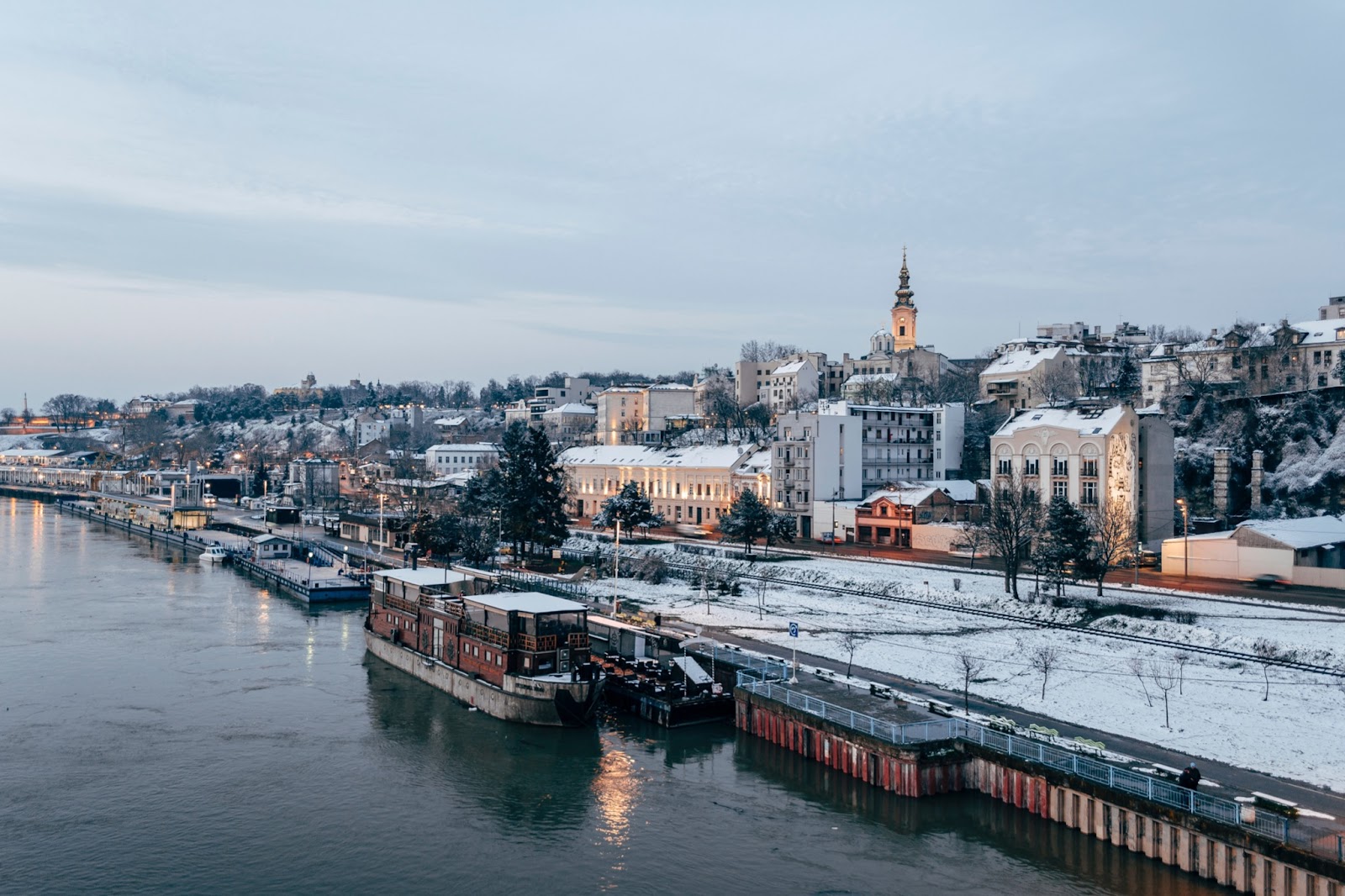 Remote workers can have the time of their lives at an affordable price in this old European capital, a wonderful mix of the traditional and modern. Located on a confluence of the rivers Sava and Danube, Serbia's capital offers a lot of beautiful parks, such as Topcider or Kalemegdan. You will also want to check out several promenades, cultural monuments, museums, restaurants with delicious food, and more.
Moreover, the city offers the most important amenities to a digital nomad:
Fast internet connection
Laptop-friendly coffee shops
You can explore the whole city and work from anywhere you like. And don't forget to treat yourself to the experience of Belgrade nightlife, famous throughout Europe.
Nomad List score: 4.17/5
Krakow, Poland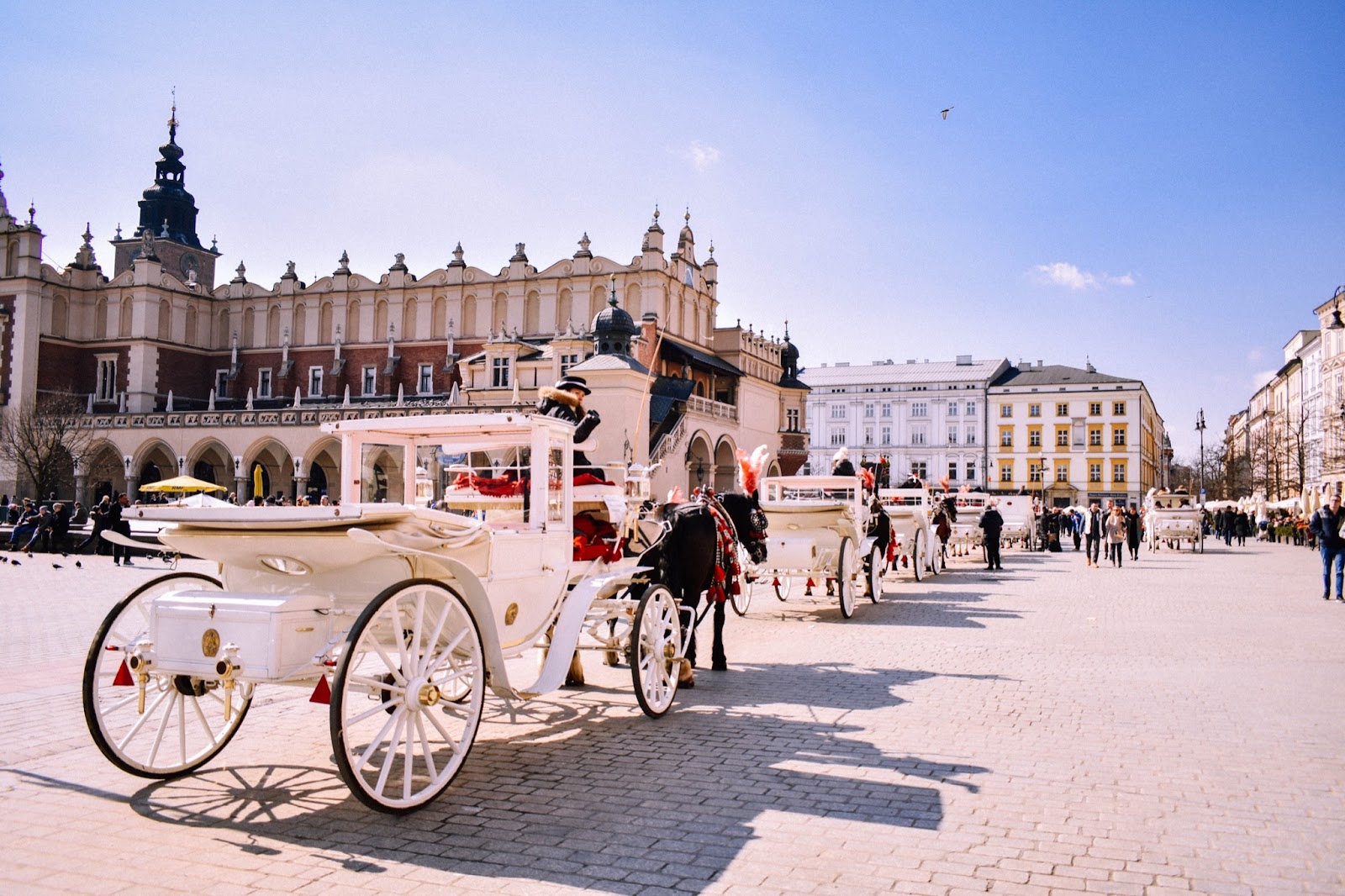 In Krakow, Poland, rent prices are around 85% lower than in New York City, which speaks to the affordability of spending your digital nomad days in this European town. Also, it's known for its "ease of doing business," making it highly suitable for remote workers and entrepreneurs alike. Krakow offers:
Fast Wi-Fi with good coverage
Low crime rate
A spectacular old town
If you're considering traveling to Krakow, you'll appreciate that public transport in the city is well-organized, so you can quickly get around the city or commute to one of the many coworking spaces and nice coffee shops you can work from.
Nomad List score: 4.15/5
Medellin, Colombia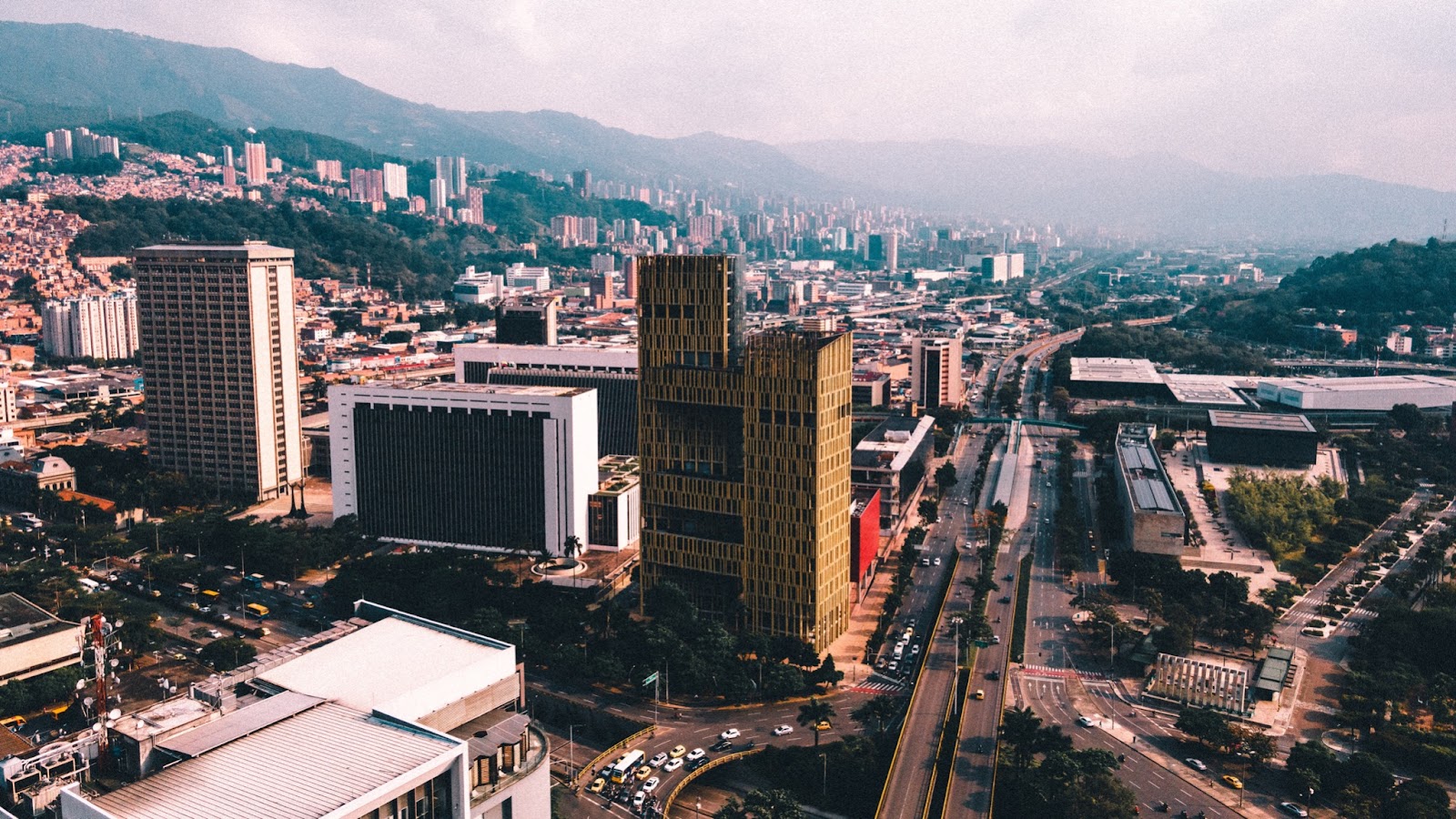 This Colombian city is a popular hub for digital nomads and remote workers. Some key features it offers are:
A wonderful spring climate
Affordability
Spectacular natural and cultural sights
The urban part of Medellin is home to plenty of coworking spaces and offers pretty good internet speed. However, the best of all in Medellin might be a welcoming community that will greatly support you, especially if you're working remotely from abroad for the first time.
Nomad List score: 3.88/5
Budapest, Hungary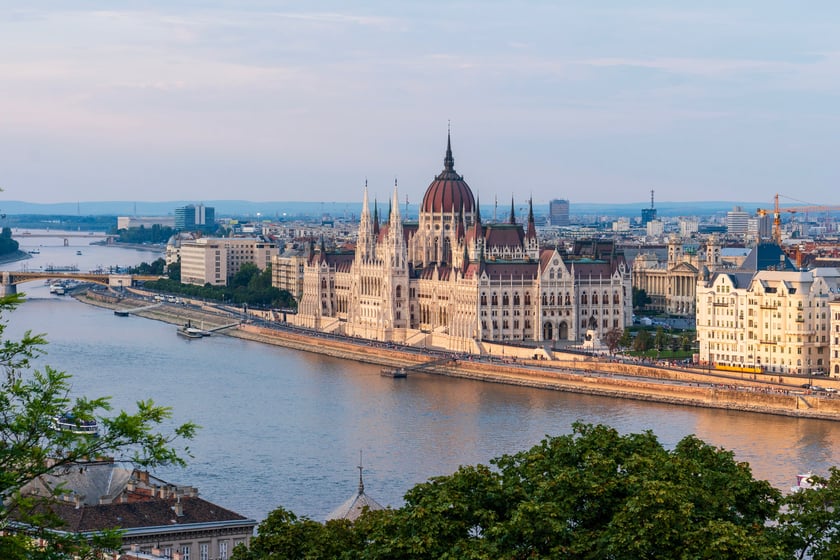 Hungary's capital, and the second largest city located on the Danube, is a great stop on your way around Europe. Budapest ranks 48th on Nomadlist: a good digital nomad visa program, high number of cafes and coworking spaces, and fast internet make it a great location for the digital nomad lifestyle.
You'll enjoy:
The rich architecture and history of the city
Great walkability
Affordable cost of living
Like living near water and enjoying the fresh air? Want to feel safe in a location with low crime rates? Budapest is the place to go.
Nomad List score: 3.31/5
Canggu, Bali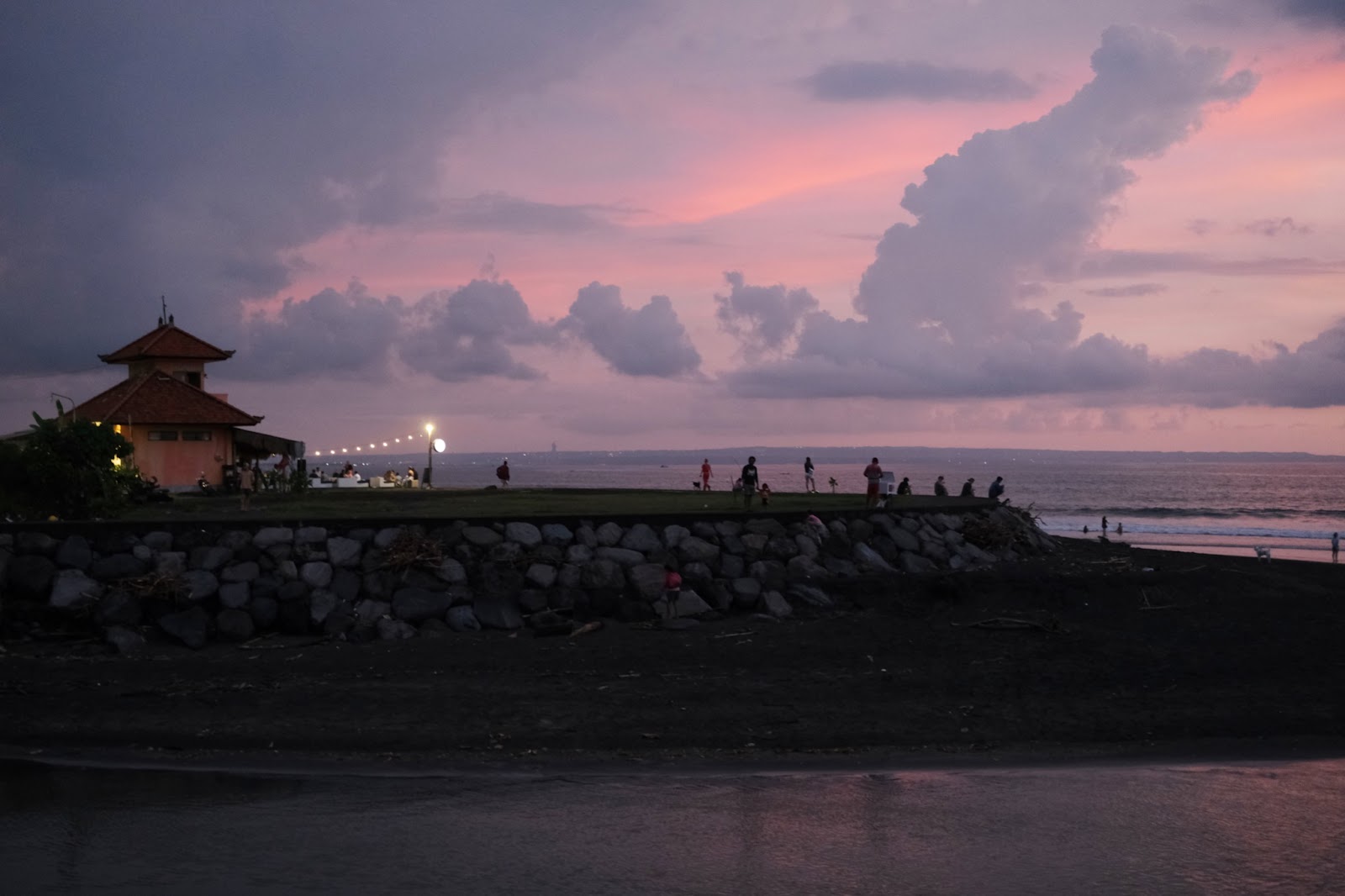 Canggu, Bali, is one of the top choices for many digital nomads worldwide. The island's popularity grew after the success of Elizabeth Gilbert's "Eat Love Pray" book. Still, yoga and meditation aren't the only reasons why expats love this location.
Bali is affordable, very safe (especially for women traveling alone), and offers a wide range of attractive features:
Outdoor activities
Fantastic climate with sun all year round
Delicious food of all kinds, both traditional and western-inspired
Nomad List score: 3.84/5
8 cities with beautiful beaches, nature, and culture
If a city's cultural offer and natural landscapes play a role in your decision-making process, here's a list of seven unique places that may be right for your next workation.
Santa Cruz de Tenerife, Spain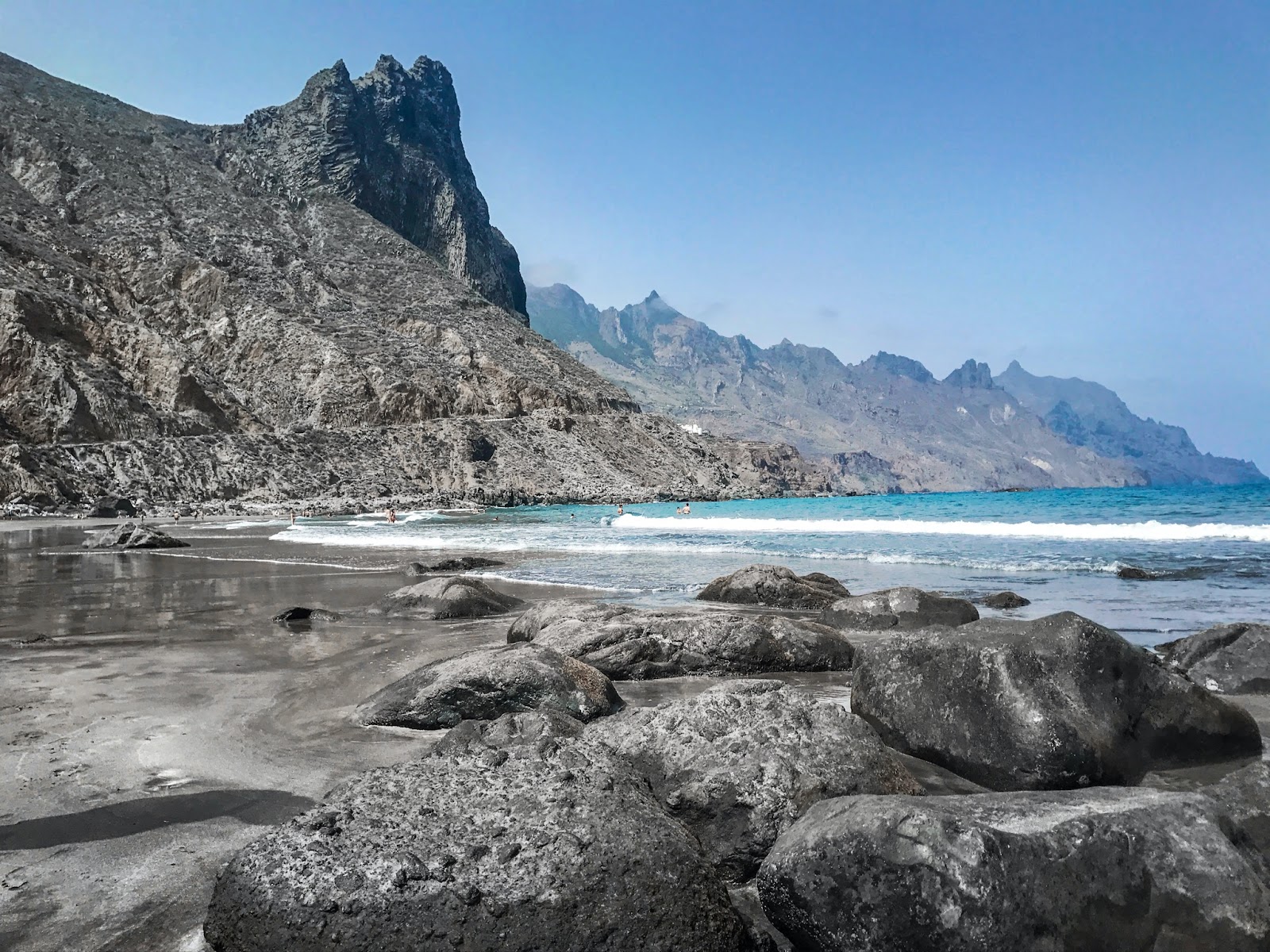 It's hard to choose one Spanish city to include since there are numerous beautiful places with spectacular beaches and cultural sites. But the capital of Tenerife is quite a popular destination for remote workers, ranking high on the Nomad List based on all relevant criteria.
Other than swimming in the ocean, Santa Cruz de Tenerife offers many tourist activities, such as:
Digital nomads usually rate Tenerife's internet as fast, and coworking spaces are available throughout. The island is suitable for families as well.
Nomad List score: 4.39/5
Istanbul, Turkey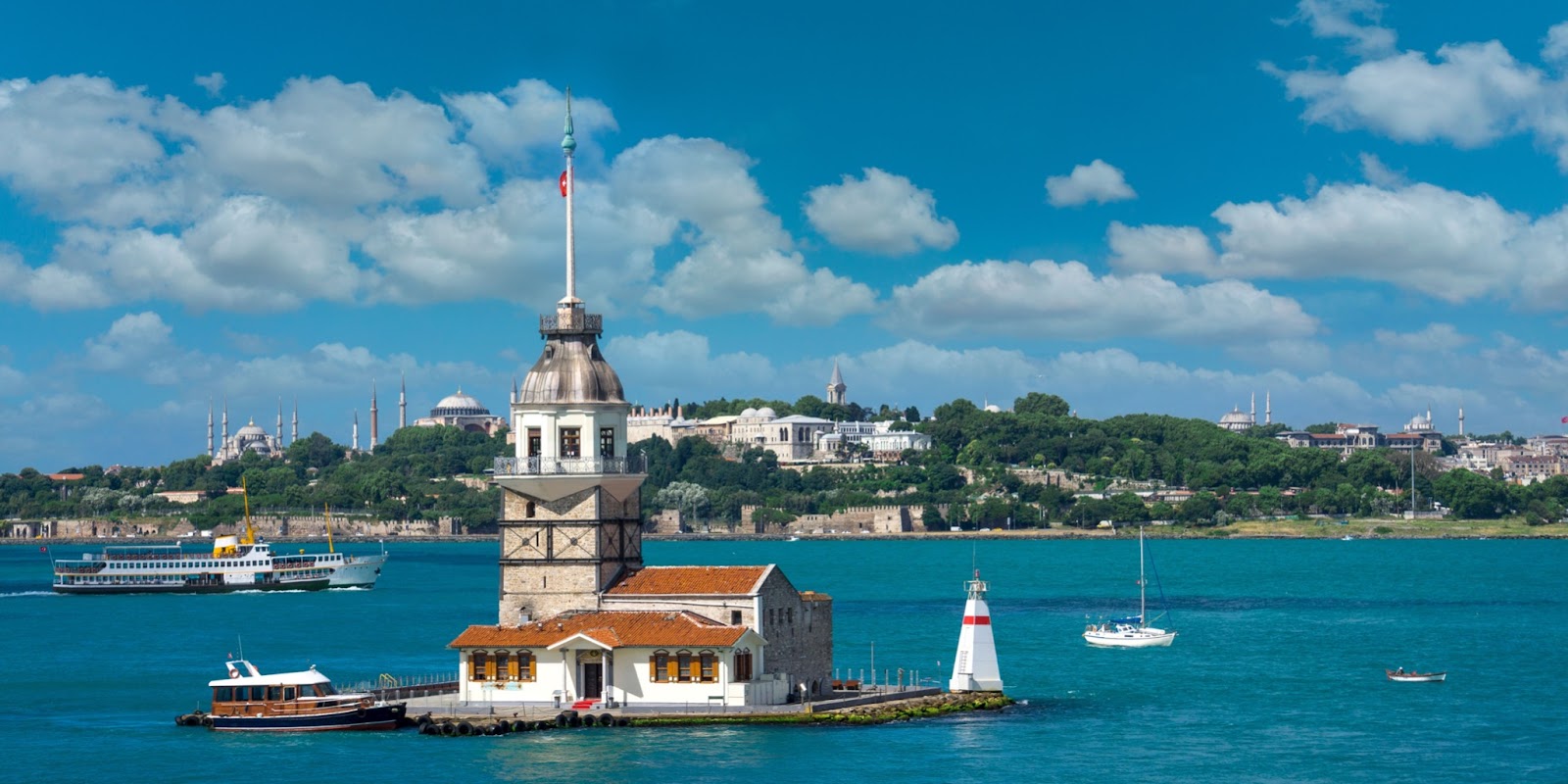 Rare are the cities with such rich and dynamic history as Istanbul. The city has kept its traditional charm but keeps up with the modern infrastructure and the requirements of digital nomads that often reside here.
Istanbul is quite affordable, although finding a satisfying internet connection may be challenging. Most accommodation facilities offer free Wi-Fi, though it might not always be the fastest. On the other hand, Istanbul provides:
Plenty of cultural sites to visit
A great choice of places to work from
Impressive markets,
Many natural areas to explore
Nomad List score: 4.39/5
Buenos Aires, Argentina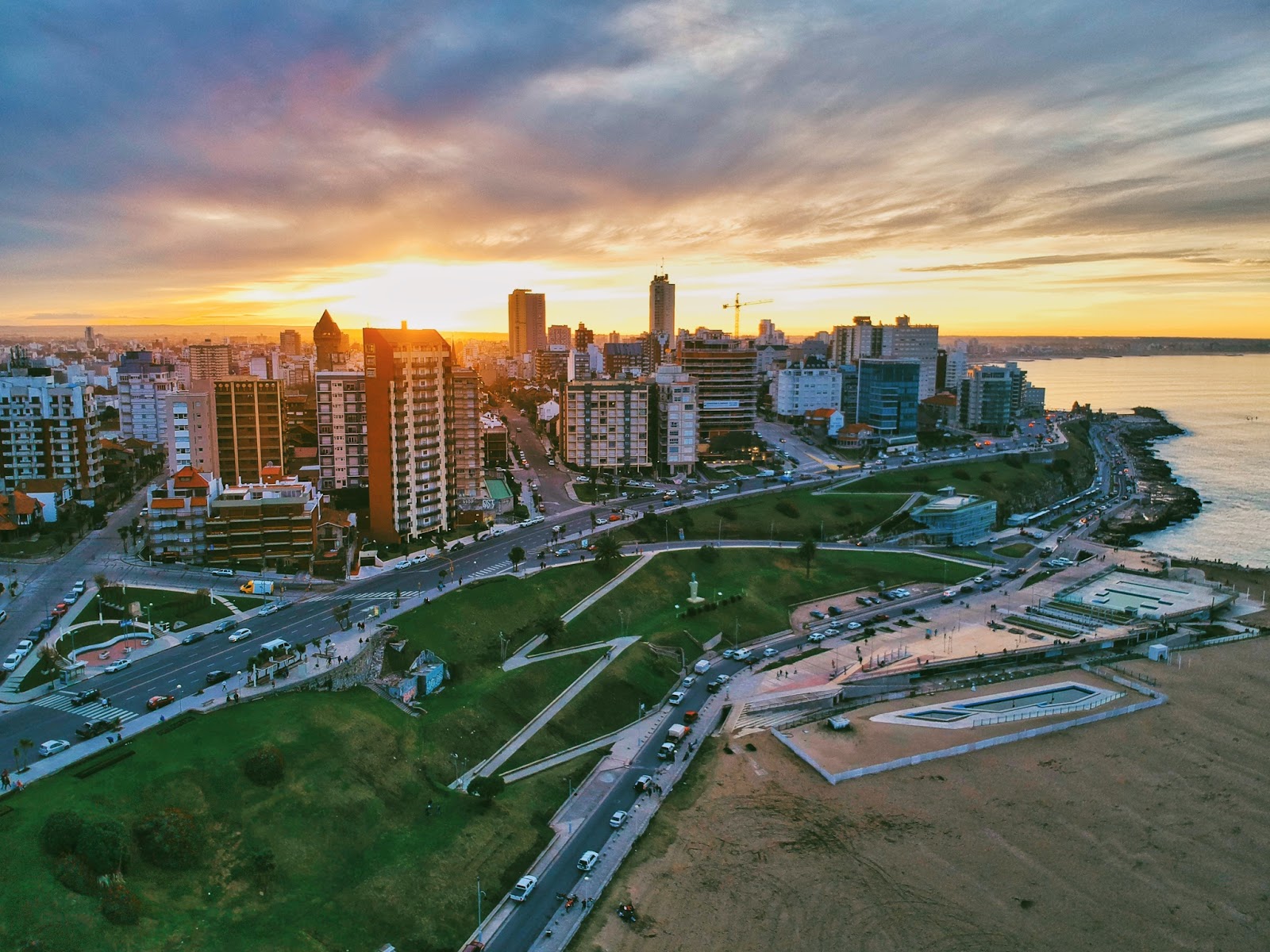 Buenos Aires, the capital of Argentina, has many things to offer:
Great food
Amazing wines
Beautiful weather year-round
But the city offers so much more than scenery and food. Staying in Buenos Aires can be pretty affordable, and you'll enjoy the immersive Latin culture and outstanding friendliness of the locals. The strength of the Wi-Fi signal throughout the city is impressive. If you work for a US-based company, you won't have issues scheduling meetings since you're in a similar time zone.
Nomad List score: 4.2/5
Tallinn, Estonia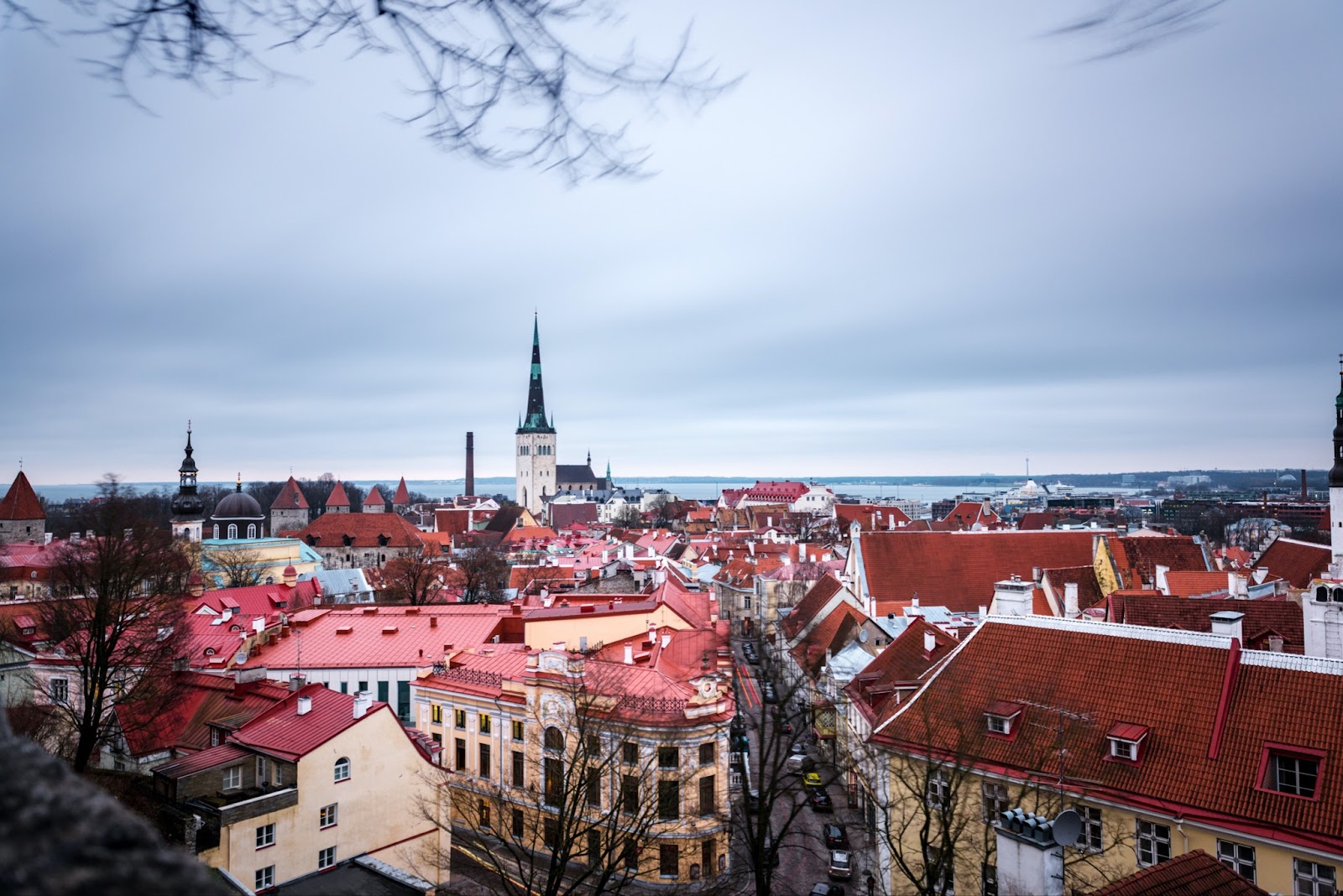 If you don't mind the cool weather, the capital of Estonia can be a great choice for working remotely. Tallinn is a family-friendly, affordable European city located on the Baltic Sea. It boasts high internet speed, great spots to work from, and high walkability, which makes it perfect for foreigners exploring the world.
Estonians are also good English speakers, so you're unlikely to face any communication issues.
When not working, you'll enjoy sightseeing in Tallinn, by visiting::
The famous Aleksander Nevski cathedral
The Tallinna Teletoon
The lovely city center
Nomad List score: 3.82/5
Porto, Portugal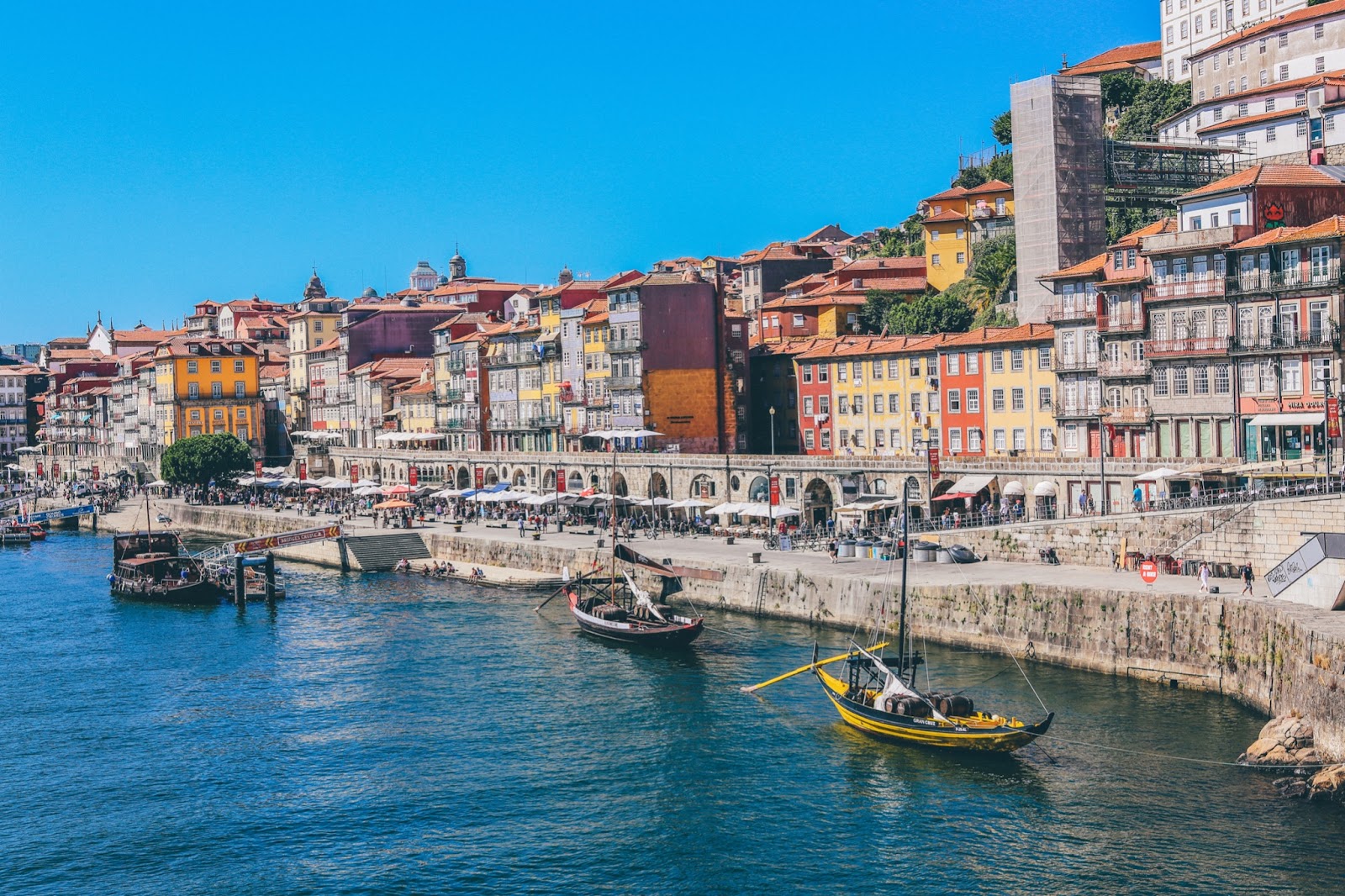 If you want colorful, stunning photos for your Instagram account, Porto is the place. This coastal city in Portugal is one of the best places to work, according to digital nomads from all around the world: fast Wi-Fi, affordability, friendliness, and the availability of coworking spaces make this city suitable for remote work.
Porto is also well-known for its wineries and numerous bridges. Located on the river Duoro, Porto is well known for:
Its wineries
Numerous bridges
The Historic Center of Porto, a protected UNESCO heritage site
Nomad List score: 3.47/5
Tel Aviv, Israel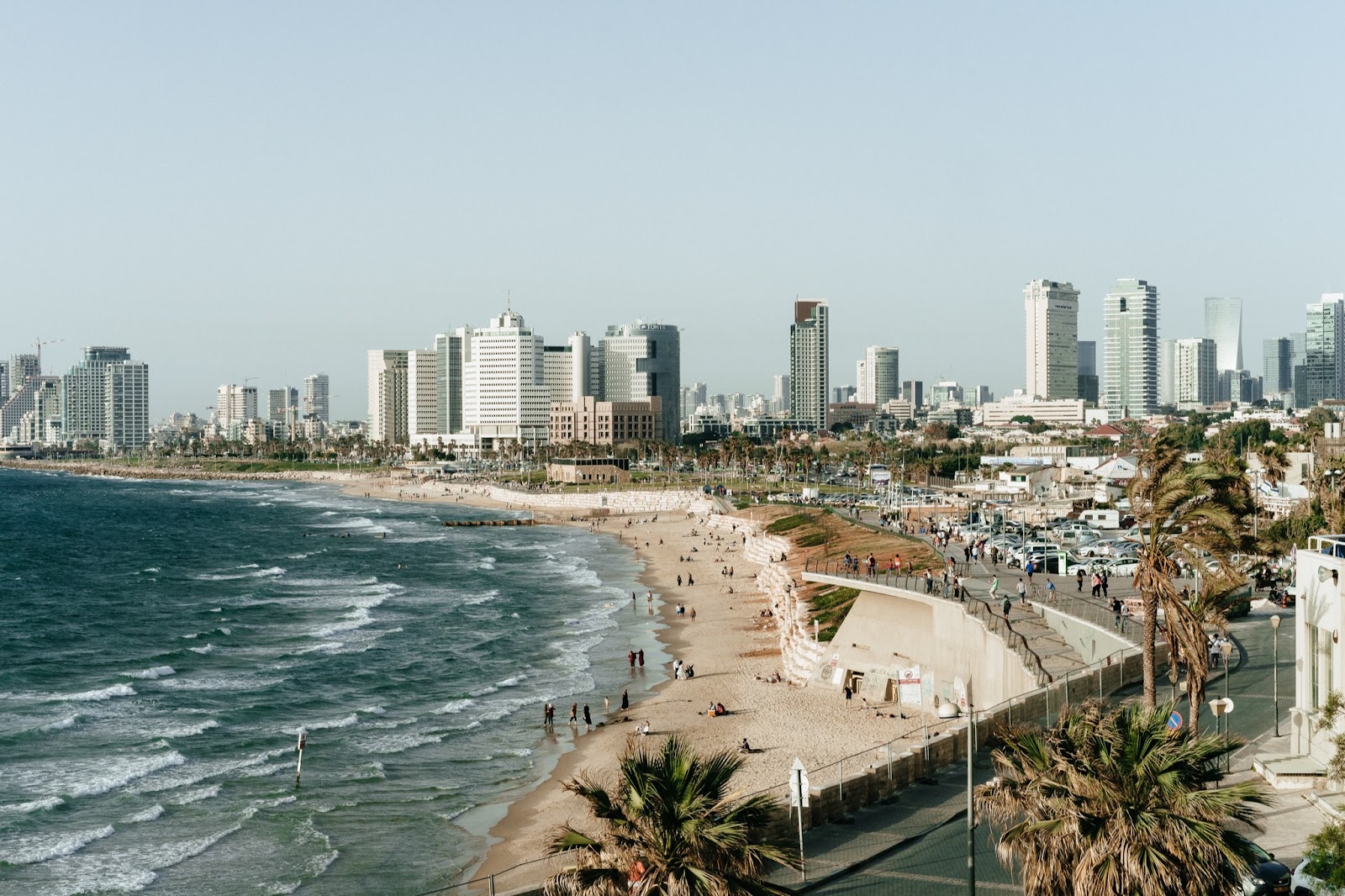 Although a bit pricey, Tel Aviv can offer a lot to remote workers. Staying in an urban area with direct access to beautiful sandy beaches is a dream for many. According to Nomad List, the city also boasts:
Excellent free Wi-Fi coverage
A buzzing nightlife
A great choice of places to set up your virtual or home office
If you're only beginning your digital nomad adventure, this city may be a good place to start since it's well-known for its friendliness toward foreigners. Be prepared that the climate may require a few days of adjustment, as summer can be rather damp.
Nomad List score: 3.24/5
Bridgetown, Barbados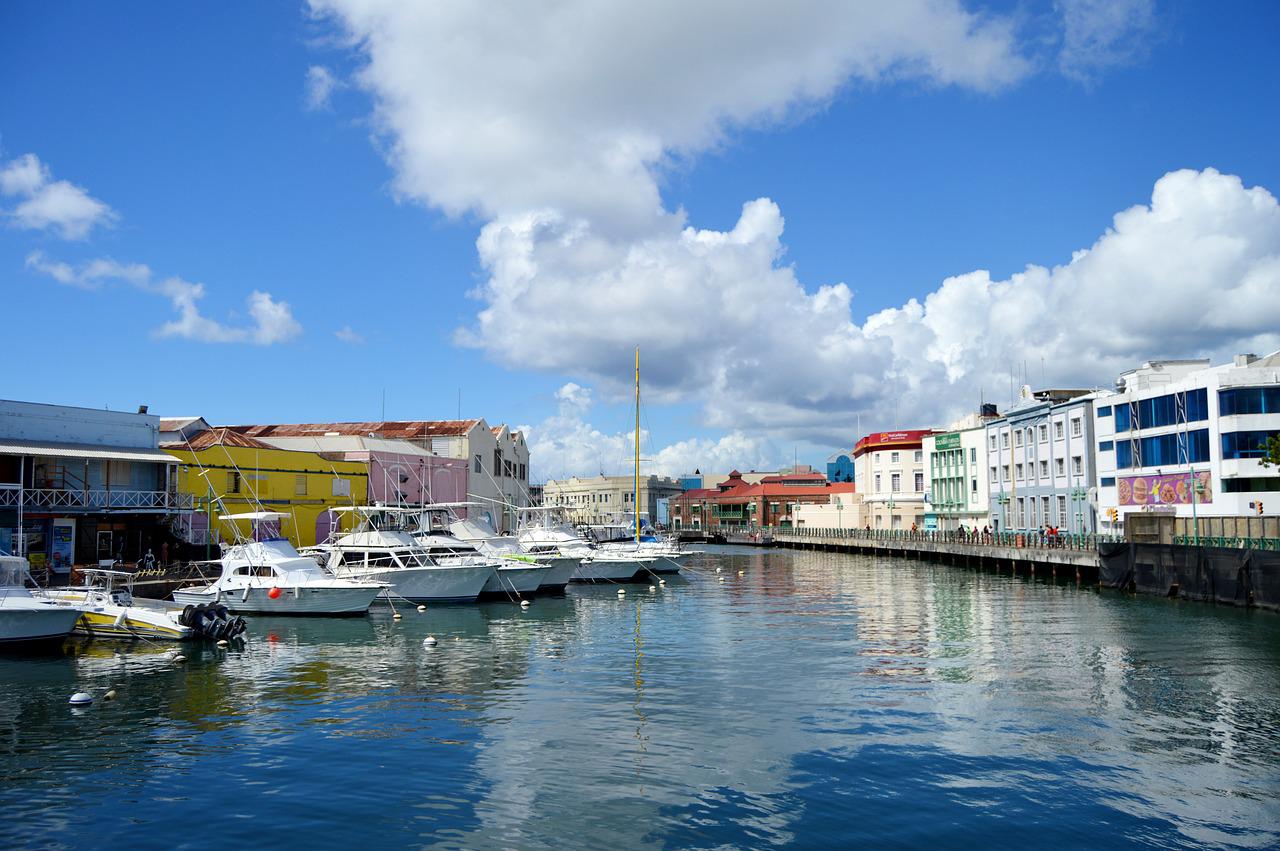 Bridgetown, Barbados, is an excellent choice if you're a fan of exotic destinations. This country offers a remote work visa, so you can spend more exploring the sandy beaches of Barbados while working remotely.
This island boasts:
Amazing beaches
Good internet connectivity and Wi-Fi even on beaches
Many options for healthy, organic food
Friendly locals are more than happy to show you around. Their hospitality leaves many of the digital nomads working from Barbados wanting to come back.
Nomad List score: 2.72/5
Lisbon, Portugal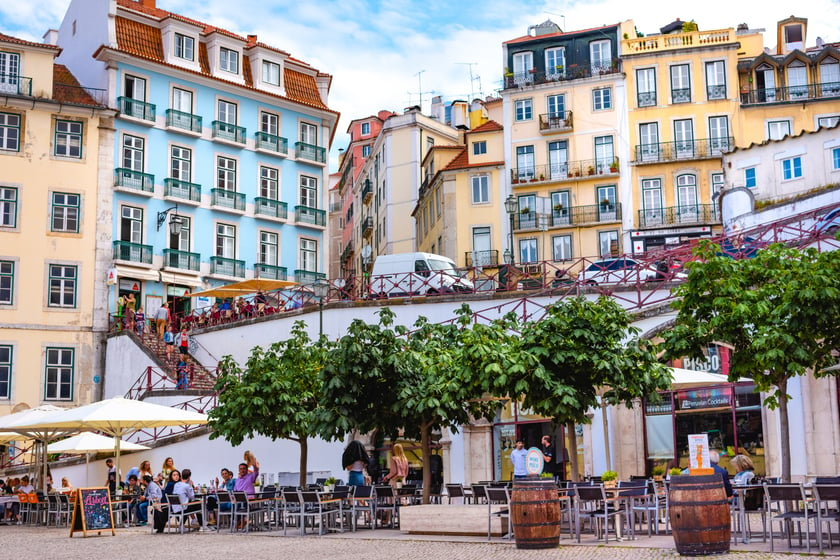 Who wouldn't want to visit the land of beautiful fado music? Lisbon, the capital of Portugal, is one of the most attractive places for digital nomads from all over the world. With a high score on Nomadlist, this Portuguese city ranks as the fifth best city for remote work—in the world.
Lisbon offers:
Amazing landscape to explore in your free time
Speedy internet connection
Enjoyable temperatures all year round
Foreigners may also appreciate Lisbon's high levels of safety and availability of places to work from.
Nomad list score: 3.87/5
Communicate with your team no matter where you are with Connections by Deel
Exploring the world is marvelous, but so is being close to your team. Luckily, in today's world, you don't have to choose between one or the other, and you can live the work-life balance that suits you best.
Connections by Deel is a simple Slack plugin that helps you connect with your coworkers and keep up the social interactions you usually have at the office. With meetup roulettes, interest groups, and daily watercoolers, you'll eliminate the feelings of loneliness and isolation that often follow remote work, and get to know everyone on a more personal level.
Boost your team's sense of community and learn more about Connections and the other Deel HR products.