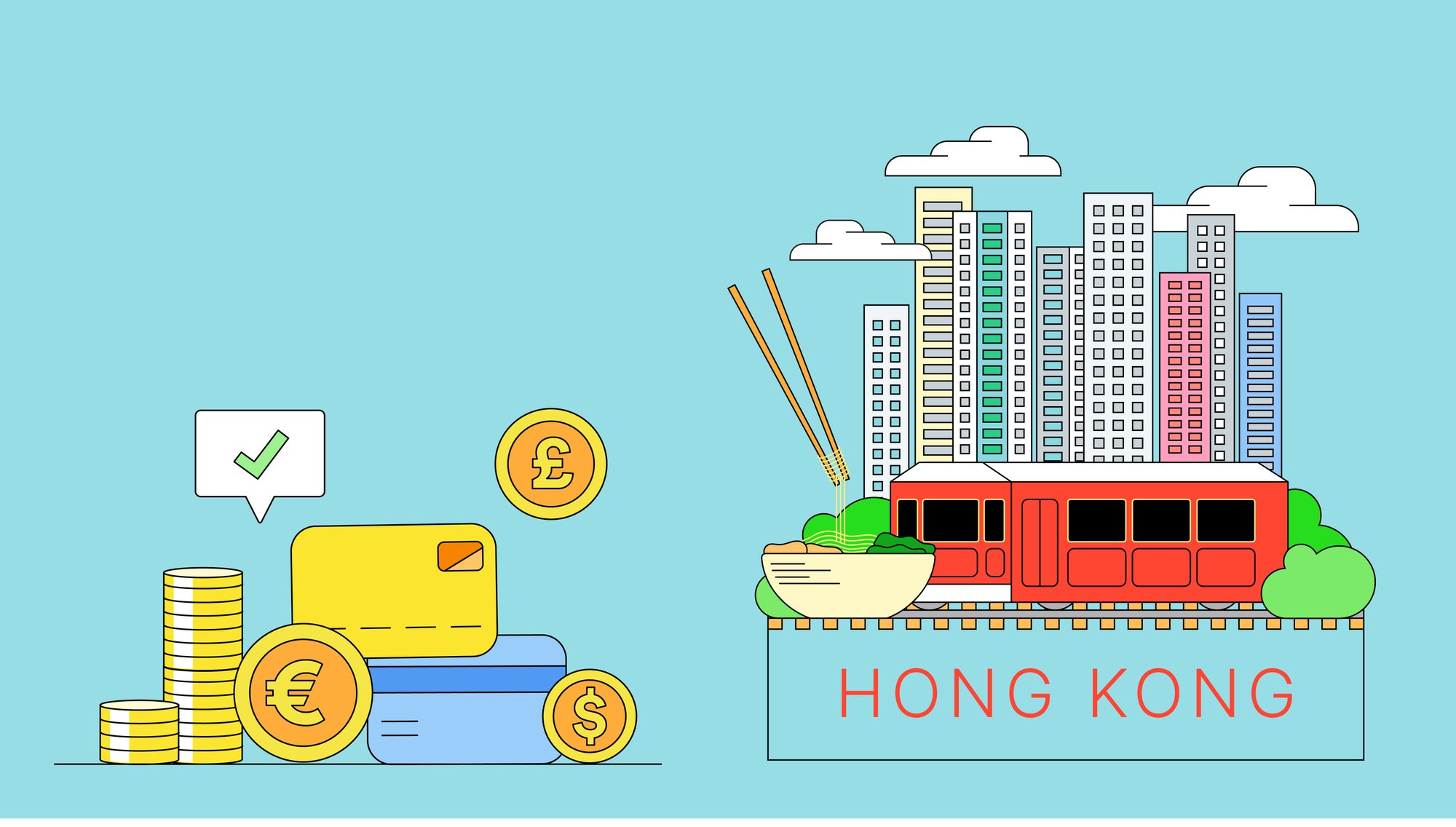 A Guide to Opening a Bank Account in Hong Kong
Are you curious about opening a bank account in Hong Kong and the available options? Discover the answers you seek within this informative post.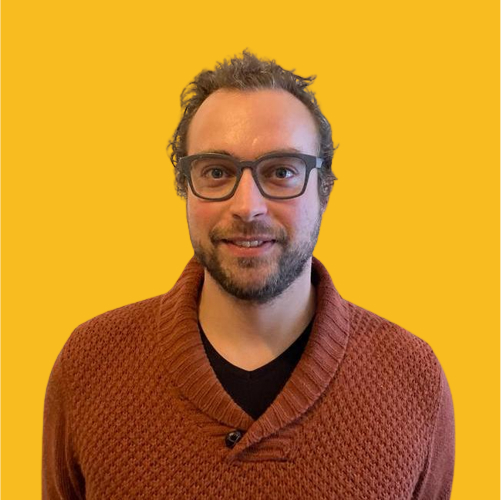 Written by Gabriele Culot
October 30, 2023
Key takeaways
Opening a bank account in the UAE is easy, and banks offer financial products for every need.
To ensure success, make sure you have all the required documentation available before beginning the process of opening an account.
Select your financial products carefully, ensuring they fit your immediate needs and your long-term goals.
Hong Kong, renowned as a global financial hub, attracts people from all over the world. If you want to make Hong Kong your new home, or access the Chinese market and other economic powerhouses across Asia, a crucial first step in your journey is opening a bank account. Join us as we navigate this process together through our comprehensive guide.
1. Choosing the right bank in Hong Kong
Hong Kong's diverse financial landscape caters to a global community, offering many banking options. Making an informed choice is crucial. Here's a closer look at the best banks available in Hong Kong:
Major banks in Hong Kong:
Online banking options:
Mox: Mox, a virtual bank, operates with a digital-only model, providing innovative features and convenient banking services for the tech-savvy population.
WeLab Bank: WeLab Bank stands out for its entirely digital banking experience, offering flexible solutions and user-friendly interfaces to enhance the online banking journey.
Exploring these options and considering factors like fees, digital services, and customer support will help you align your banking choice with your financial goals and lifestyle in Hong Kong.
2. Gathering the required documents
When opening a bank account in Hong Kong, specific documents are necessary, and the prerequisites can differ based on your residency status. To be able to open a bank account in Hong Kong, you will have to add the following documents to your application form:
For Hong Kong residents
Valid Hong Kong identity card (HKID):

A crucial document confirming your residency status and identity within Hong Kong.
Proof of address:

Typically, this includes documents such as utility bills or rental agreements bearing your name and Hong Kong address confirming your residence.
For non-residents
Passport with a valid visa or entry permit::

Essential for non-residents, your passport should have a valid visa or entry permit allowing your stay in Hong Kong.
Proof of address:

While this may be from your home country, it serves as a secondary confirmation of your address, often required by banks.
For newcomers/expats
Passport with a valid visa or entry permit: Crucial for identification, showcasing your legal status within Hong Kong.
Proof of address: Although flexible, having some form of address verification, either from your home country or a temporary Hong Kong address, is beneficial.
Employment or income proof: Documents such as employment contracts or recent pay stubs are often needed to demonstrate financial stability.
Additional identification (if required): Additional identification documents might be necessary to fulfill specific requirements depending on the bank's policies.
Please note that these requirements may vary from bank to bank, so it's wise to contact your chosen bank in advance to understand their specific documentation needs. Stay informed about any regulatory changes, especially if you're new to Hong Kong.
Staying updated about regulatory modifications is especially crucial if you are new to Hong Kong, ensuring a smooth and efficient account opening process.
Tips for a smooth bank account opening process:
Local business etiquette: Understand local business customs. Knowing Hong Kong's business etiquette, like exchanging business cards with both hands, can create a positive first impression.
Prepare a business plan: If opening a corporate account, banks will appreciate a well-thought-out business plan showcasing your company's objectives and future strategies.
Network and seek recommendations: Utilize local business networks and seek recommendations. Personal referrals from business associates or friends can sometimes facilitate introductions and expedite the account opening process.
Stay updated on economic climate: Be aware of the current economic climate in Hong Kong. Understand recent regulatory changes or economic developments that might impact banking policies and procedures.
Consider language preferences: If language preference is important to you, consider banks where English-speaking staff are more prevalent, especially if you're more comfortable communicating in English than Cantonese or Mandarin.
Familiarize yourself with Hong Kong security measures: Cybersecurity and anti-money laundering measures are crucial to Hong Kong's banking system. A good understanding of these is important to your due diligence when opening an account.
3. Choosing the right account type in Hong Kong
Hong Kong's banking system offers diverse accounts, each tailored to specific financial requirements. Here's an in-depth look at the most common types of bank accounts in Hong Kong:
Savings account: Ideal for growing your wealth, savings accounts allow you to earn interest on your balance while keeping your funds accessible for future needs or emergencies.
Current account (checking account in the U.S.): A versatile account for day-to-day transactions, bill payments, and ATM withdrawals. Current accounts often come with features like checkbooks and debit cards, ensuring convenient access to your funds.
Corporate bank account: Tailored for entrepreneurs and businesses, these accounts offer business loans, merchant services, and specialized banking solutions, facilitating smooth financial operations for enterprises.
Fixed deposit account: Lock in your funds at a fixed interest rate for a predetermined period. Fixed deposit accounts offer higher interest rates, making them an attractive choice for those seeking stable and enhanced returns on their savings.
Multi-currency account: Manage various currencies within a single account, enabling seamless international transactions and the flexibility to deal with foreign currencies. This option is valuable for individuals engaged in global business or frequent travelers.
Joint account: Operated by two or more individuals, joint accounts are suitable for managing family finances, shared expenses, or business partnerships, allowing multiple account holders to contribute and access funds.
Youth account: Designed for young individuals, these accounts often feature reduced fees, educational resources, and parental controls, fostering financial literacy and responsible money management from an early age.
Senior account: Designed for seniors, these accounts provide benefits such as reduced fees, enhanced security features, and access to healthcare and retirement resources, ensuring a secure and comfortable banking experience for older account holders.
High-interest savings account: Similar to regular savings accounts but with higher interest rates, these accounts are an attractive option for growing your savings faster, offering an efficient way to maximize your wealth.
Digital-only account: Provided by online-only banks or fintech companies, digital-only accounts offer a fully digital banking experience with no physical branches. User-friendly interfaces, efficient online transactions, and quick customer support through digital channels characterize them.
Credit card account: Essential for making purchases, building credit, and managing expenses, credit card accounts come in various types, including rewards cards, cashback cards, and secured cards for individuals with limited credit history. Choose a card that aligns with your spending habits and financial goals.
Selecting the right account type empowers you to manage your finances effectively, ensuring your banking experience is tailored to your specific needs and aspirations in Hong Kong.
4. Depositing the minimum balance
Certain bank accounts in Hong Kong may require you to maintain a minimum balance to avoid monthly fees after your initial deposit. Familiarize yourself with the minimum balance requirements for your chosen account and deposit the necessary amount.
5. Accessing online and mobile banking in Hong Kong
Hong Kong's banking sector excels in digital innovation, providing seamless online and mobile banking experiences:
Modern systems and apps: Hong Kong banks offer user-friendly online platforms and mobile apps. These services allow account management, bill payments, and fund transfers, ensuring hassle-free transactions.
Accessibility: With online banking, you can access your accounts 24/7 from anywhere in the world. Mobile apps extend this convenience to smartphones and tablets, providing banking services at your fingertips.
Security measures: Banks prioritize security, employing encryption and multi-factor authentication for safe transactions. Customers are encouraged to use strong passwords and security features for added protection.
Account management: Online platforms and mobile apps enable real-time account monitoring. Check balances, review transaction history, and manage accounts effortlessly.
Bill payments: Set up and schedule bill payments with a few clicks. Online banking simplifies recurring payments, ensuring bills are settled on time without manual intervention.
Funds transfer: Transfer money between accounts within the same bank or to external accounts at other banks. Online platforms often offer instant or scheduled transfers for flexibility.
International transactions: Manage international transactions, including currency exchange and wire transfers, conveniently through online banking, saving time and reducing paperwork.
Alerts and notifications: Set up alerts for various account activities. Receive notifications for transactions, low balances, or specific account activities, keeping you informed in real time.
Customer support: While online, banks often provide customer support through chat, ensuring quick assistance for queries and issues.
Mobile wallet integration: Many Hong Kong banks integrate with popular mobile wallets like Apple Pay and Google Pay, allowing seamless digital payments in stores and online.
With Hong Kong's robust online and mobile banking options, managing your finances has never been more convenient. Embrace the digital era and experience secure, efficient, and accessible banking services tailored to your needs.
6. Exploring additional services
Beyond basic banking, Hong Kong's financial institutions offer a plethora of specialized services tailored to diverse customer needs:
Credit cards: Hong Kong banks provide various credit card options, each offering unique perks such as cashback, travel rewards, and exclusive discounts. These cards enable convenient and secure payments worldwide, with many tailored to specific lifestyles and preferences.
Investment opportunities: Hong Kong's robust financial sector offers many investment options. Individuals can explore diverse investment avenues to grow their wealth, from stocks and bonds to mutual funds and real estate investment trusts (REITs).
Loans: Banks offer a range of loans, including personal loans, mortgages, and business loans. Personal loans can be used for various purposes, such as education, travel, or emergencies. At the same time, mortgages enable individuals to purchase property in one of the world's most competitive real estate markets.
Insurance services: Insurance products encompass health, life, property, and travel insurance. These policies provide financial protection and peace of mind, covering unexpected medical expenses, property damage, or travel mishaps.
Wealth management: Hong Kong banks offer tailored wealth management services, including private banking for high-net-worth individuals. These services involve personalized financial planning, investment strategies, and estate planning to preserve and grow wealth.
Foreign exchange services: Given Hong Kong's international ties, banks provide competitive foreign exchange services. Customers can easily convert currencies, transfer funds internationally, and hedge against exchange rate fluctuations.
Retirement planning: Banks offer retirement planning services, including pension funds and retirement savings plans. These options help individuals prepare for a secure financial future by building a nest egg for retirement.
Estate and trust services: Hong Kong banks provide estate and trust services for wealth preservation and inheritance planning. These services assist individuals in managing and distributing their assets according to their wishes, ensuring a smooth wealth transition to the next generation.
Education savings: Banks offer education savings plans that enable parents to save for their children's education. These plans typically come with tax benefits and ensure families are financially prepared for their children's educational expenses.
Digital financial tools: Hong Kong banks provide innovative digital tools, including budgeting apps, investment calculators, and financial planning platforms. These tools empower customers to manage their finances effectively and make informed decisions about their money.
By exploring these additional services, individuals in Hong Kong can optimize their financial strategies, achieve their goals, and secure a stable and prosperous future in this dynamic city.
7. Opening your Hong Kong bank account online or in person
In Hong Kong, the necessity of visiting a branch to open a bank account can depend on the bank and the type of account you want to open. Many Hong Kong banks offer online account opening services, allowing individuals to complete the application process entirely online without visiting a physical branch.
However, some banks might require in-person verification, especially for certain accounts or if additional documentation is needed. Additionally, if you prefer specific services or account features, visiting a branch might be beneficial to discuss your options with a banking representative.
It's advisable to check with the specific bank you're interested in to understand their account opening procedures, whether in-person visits are required, and what documents or verifications might be necessary for the type of account you wish to open.
Experience Hong Kong to the fullest with Deel
Whether you're an entrepreneur, a digital nomad, or a newcomer to Hong Kong, the city's thriving financial ecosystem, modern banking services, and global connectivity offer you the tools to manage your finances seamlessly. However, even before you start shopping for banking services, you will have to secure a visa, or relevant permits to live in Hong Kong.
Deel simplifies obtaining essential visas and permits for your Hong Kong journey. Explore how our visa support services can assist you in realizing your ambitions in Hong Kong, and begin planning your adventure today.