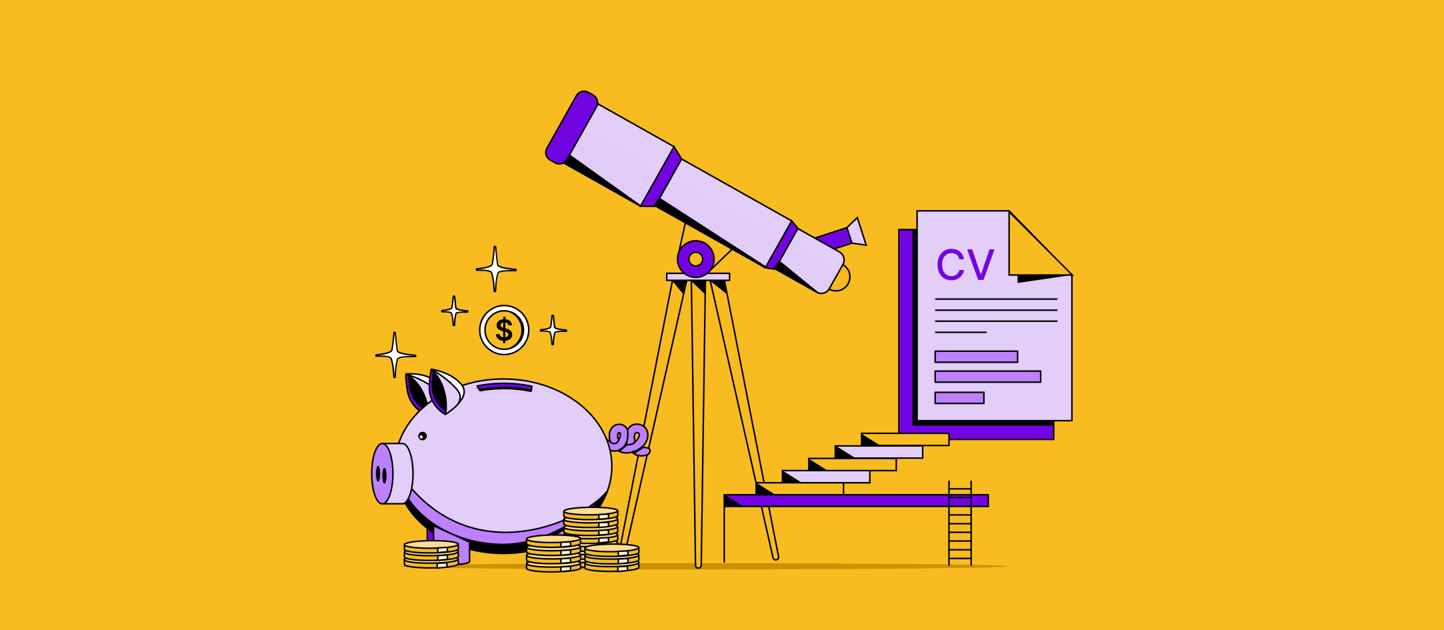 What is Global Mobility?
Global mobility is becoming an essential part of the modern workforce as increasing numbers of companies are hiring remote workers and expanding their global presence.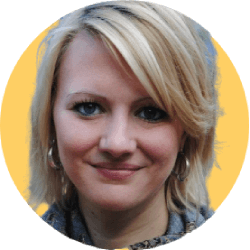 Written by Kate Moerel
October 7, 2022
Contents
Need help onboarding international talent?

Try Deel
The future of work is changing from companies just offering remote work initiatives in their local country to companies now reaping the benefits of global hiring. In this article, you will learn the benefits, challenges, and opportunities of adopting global mobility.
What is global mobility?
Remote work is a desirable benefit because of the freedom it allows. Global mobility offers the same freedom but on an international scale. The ability to mobilize your global workforce and provide relocation services for mobile employees widens talent pools even further and allows for international expansion.
In the past, the term global mobility simply meant moving an employee to a different country as an expatriate or prioritizing business travel to meet company goals. It's time to rethink ex-pat employees as global mobility has evolved and now means supporting an employee's move around the world and using a global workforce.
For a company, international expansion can bring:
Professional and personal growth for employees

Increased profitability and even see an increase in employee acquisition and retention.
A worker might consider moving:
To be closer to friends and family

Connect with a new country that inspires them
Why is global mobility important?
The future of work is changing quickly, and it is important to ask:
What is the future for global mobility?
For companies to be successful in the war on talent, they need to embrace borderless hiring and be human-centric in their approach to talent management. Global mobility allows companies to connect with the international talent pool and change the misconception that the best professionals come from certain countries. Global mobility is the chance for company stakeholders to create a world where ability alone determines opportunity.
Companies are now working with their mobile workforce to understand the right, flexible solution for both parties rather than simply applying a one size fits all approach to international assignments. The question is no longer what the business needs are but how a company can lead the field in a competitive marketplace.
With more and more employees expecting mobility as part of their professional development at some point in their careers, competitive global mobility strategies are essential to the recruitment drive.
Where you find a portion of the workforce who want to embrace global mobility, you may also find those for whom it is not a priority. When considering your global mobility policies, be sure to ask, is mobility an opportunity for all employees?
As with any benefit, there can be challenges. We'll use this article to take you through both so you can make the most informed decision.
Benefits of global mobility
The benefits of global mobility are extensive:
Bridging the global talent gap

Sparking innovation

Expanding customer base

Increasing team collaboration and performance
Let's look at some more of the benefits to embracing global mobility in more detail.
Keep employees engaged and invested
The last few years have forced millions of workers to reevaluate their relationship with work. Millennials and Gen Z are both purpose-driven generations that fundamentally think about jobs as opportunities to learn and grow. This mindset has delivered results, thanks to the broad adoption of flexible and remote working due to the pandemic. Companies that offer their workforce the opportunity to work wherever they choose see increased retention, with wanting to live as a digital nomad becoming the aspiration of a generation searching for a life without borders.
Flexibility and life experience are now top priorities in career growth, and if a particular employer doesn't meet these needs, then talent is simply finding a company that can. Companies need to adapt and offer a workplace experience that embraces global mobility.
Foster inclusivity and diversity
Without borders, opportunities open up to the best person rather than the best person in a specific location. Companies can then cultivate diversity in the workplace by employing people of different ages, genders, ethnicities, sexual orientations, and cultural backgrounds. The benefits of an inclusive and diverse global workforce are:
Reaching untapped customer demographics

Creating more significant opportunities for professional growth

Promoting gender equality

Reducing the gender pay gap

Closing skill gaps
The opportunity to learn from a diverse international workforce is unbeaten in terms of personal and professional development. Understanding how your people feel matters; celebrating your diverse and remote workforce will directly impact your retention metrics.
Tap into emerging talent hotspots
Gone are the days of believing the best talent lives in the world's major cities or within commuting distance of your HQ. Global hiring is becoming a priority for companies as finding talent hubs in untapped markets and encouraging your workforce to work from anywhere significantly expand your talent pool. Our State of Global Hiring Report illustrates that the rate of global hiring is increasing across all regions.
To enable workforce mobility in the Middle East, Deel has partnered with the United Arab Emirates (UAE) government to attract the best global talent via faster employment visas for workers. Upskilling your workforce will establish a future-fit workforce and drive economic growth and innovation.
A clearly defined relocation process and assistance will help employees settle into their new homes and be up and running in no time. To help, we've put together an employee relocation policy template.
Hire employees abroad, without setting up an entity
Get access to the world's best talent. Hire full-time employees in 150 countries without having to set up a legal entity in a new country.
Global mobility challenges and solutions
Working with an international team comes with challenges; immigration, legal and tax compliance, and benefits are particularly complex on a global scale. Fortunately, using technology to facilitate global mobility removes internal teams' burden. We'll take you through these challenges and the opportunities to overcome them.
Payroll compliance
When hiring internationally or relocating an employee, you must understand the global payroll solutions you can use to overcome the most common challenges. International payroll processing is a challenge for companies hiring in different countries for the first time. Key considerations are:
Local laws and regulations

Employee compensation across other countries

International tax laws

Employee benefits

Bank charges and exchange rates

Data protection

Pressure on human resources department
Paying your international workforce shouldn't be an obstacle to global hiring. Trying to make sense of all the different elements can put a lot of pressure on internal teams, which is why the best solution for most companies is a service like Deel.
Deel makes paying your team simple. A single click pays your entire team in their local currency or through their preferred payment methods. Deel also offers various local payouts to simplify your international payroll process.
Visas
You can increase workplace mobility within your organization by using visa mobility support services. A number of visa programs have been developed to stimulate the economy in countries that suffered due to the absence of tourism during the pandemic.
We've put together a list of countries that offer remote working visas here to help every digital nomad fulfill their dream!
At Deel, we handle the entire visa process in-house. We assess your employee's eligibility, employ them through our Employer of Record solution, and start the visa application process for you, taking the burden off your human resources team.
Legal compliance
Both moving employees internationally and hiring teams from abroad come with complexities. To mitigate risk and avoid misclassification, ensure your global mobility program is compliant. Seek advice to navigate international employment laws before considering talent mobility. Alternatively, if you have identified a country where you don't already have a legal entity, use an employer of record provider such as Deel to employ the worker on your behalf, ensure compliance according to the local employment laws and labor regulations, and run payroll.
Using an EOR can improve your international employee experience in so many ways.
International taxes
Your workforce will come to you with a limitless amount of questions, and at the forefront of these should be how do they pay taxes in their host country when they aren't living in their home country?
We've put together a tax guide for international workers to introduce five remote worker types and their income tax responsibilities that cover the main factors at play.
The country they're working from

Where the company is based

Their citizenship

Their tax residency status
Outsourcing this can save your human resources team a lot of time and worry over misclassification.
International recruitment
Recruiting remote teams comes with its challenges, and these are greater when doing so internationally. These articles will help you understand the opportunities, benefits, and how to address these challenges.
Manage global mobility compliantly with Deel
Deel is global payroll and compliant hiring built for remote teams. That means anyone, anywhere, can get hired and paid with Deel. Using a tech-enabled self-serve process, companies can instantly hire full-time employees or independent contractors across the world legally in minutes. With Deel, companies can take care of payroll and create localized legal contracts in over 150 countries.