How Deel Immigration enabled a Canadian founder to launch a NYC startup


Industry
Software Development
25+
hours of worked saved by optimizing processes
Discover the story behind Authentic
Quinn Litherland is the founder and CEO of Authentic, a technology company that helps brands certify and track their products to support re-commerce and circularity initiatives. Originally from Vancouver, Canada, Litherland went south to the United States to study at Northeastern University in Boston on a D1 track and field scholarship.

While attending university, Litherland immersed himself in the local startup scene. He was the President of Northeastern's Entrepreneurs Club, worked at several local startups, became a partner at Rough Draft Ventures (student investing arm of General Catalyst), and even helped found an accelerator during the Covid-19 shutdowns.

Shortly after graduation, Litherland moved from Boston to New York City and founded Authentic. He began growing his new company on his optional practical training (OPT) work authorization.
Finding support for founders
Litherland, a serial entrepreneur, spent several years in the US as an international student before launching Authentic. But he had a serious problem—his OPT work authorization was about to expire so he'd have to return to Canada and leave behind his entrepreneurial aspirations and life in the US.

Without legal work authorization, Litherland had no way of building his new startup in the US. He felt NYC was the best place to start and grow his company, given the investor and founder networks.

US immigration can be tricky; despite Litherland living in the US as an international student, there wasn't a clear pathway to obtaining a work visa after graduation.

And since he didn't have a STEM degree, he wasn't eligible for the STEM OPT work authorization extensions that allow many international students to work in the US longer than a year. He also didn't see the H-1B as a viable option and couldn't figure out a work visa that would align with his CEO and founder role.

Searching for a way to stay in the US, Litherland talked to somewhere between five and ten US immigration lawyers. "Every lawyer was super negative. One after another, they told me that the chances of getting a work visa were super slim, and urged me to not get my hopes up," Litherland said.

Litherland didn't give up on searching for a solution, but the stress of his immigration challenges was undeniable. For months on end, it was always on his mind and his immigration situation was a constant stressor.

This immigration journey also posed serious challenges for Authentic. Launching a startup is always time-consuming, but doing it while navigating US immigration is incredibly difficult.


Solving the US immigration puzzle

Everything changed when Litherland heard about Deel Immigration (at the time known as Legalpad) at a founder event in New York. After hearing that another founder with a similar background got an O-1 visa in a few days, Litherland immediately booked a call with Deel's team.

It was quickly apparent that an O-1A visa with Deel Immigration was the right solution because of Deel's:
- Rapport as a leader in O-1 visas in the startup community
- Honest and realistic assessment of his case
- Full-service immigration solutions
- Supportive customer service and immigration team

Despite all the doubts and fears other immigration attorneys had planted in his mind, Litherland received approval on his O-1A within three days of submitting his application with Deel.

"I found the biggest impact of getting my O-1 visa was the peace of mind. I feel like I have hours back in my day, hours back in my week of not stressing about it, not reading immigration articles, not talking to lawyers. It freed up so much mental space and energy, giving me so much more time to focus on my business," Litherland said.
How the O-1 became Authentic's invaluable tool
Living in the US has immersed Litherland in the startup ecosystem and community in a way that would have been impossible remotely.

"Being in person in the US, I can gain access to founder networks and investors that I otherwise might not get elsewhere. As a founder, being here multiplies your access and network by 10x or more and allows you to walk into an event and meet someone who could be a future investor or team member," Litherland explained.

Litherland describes his O-1 visa as invaluable for his business.
Litherland's words of wisdom for other international founders
Litherland's story is not so unique. Countless founders, executives, and professionals like him are trying to figure out global mobility for themselves and their teams. Immigration to the US and other countries can be stressful, but it doesn't have to be.

Litherland urges others struggling with immigration challenges to explore the solutions Deel offers. "You just have to take that first step and trust the process—and trust that a company like Deel knows what they're doing."

Litherland knows where to turn when his company needs immigration support in the future. Whether he wants to become a US permanent resident or hire a new team member abroad, Deel is now Authentic's trusted mobility provider
Deel features they Love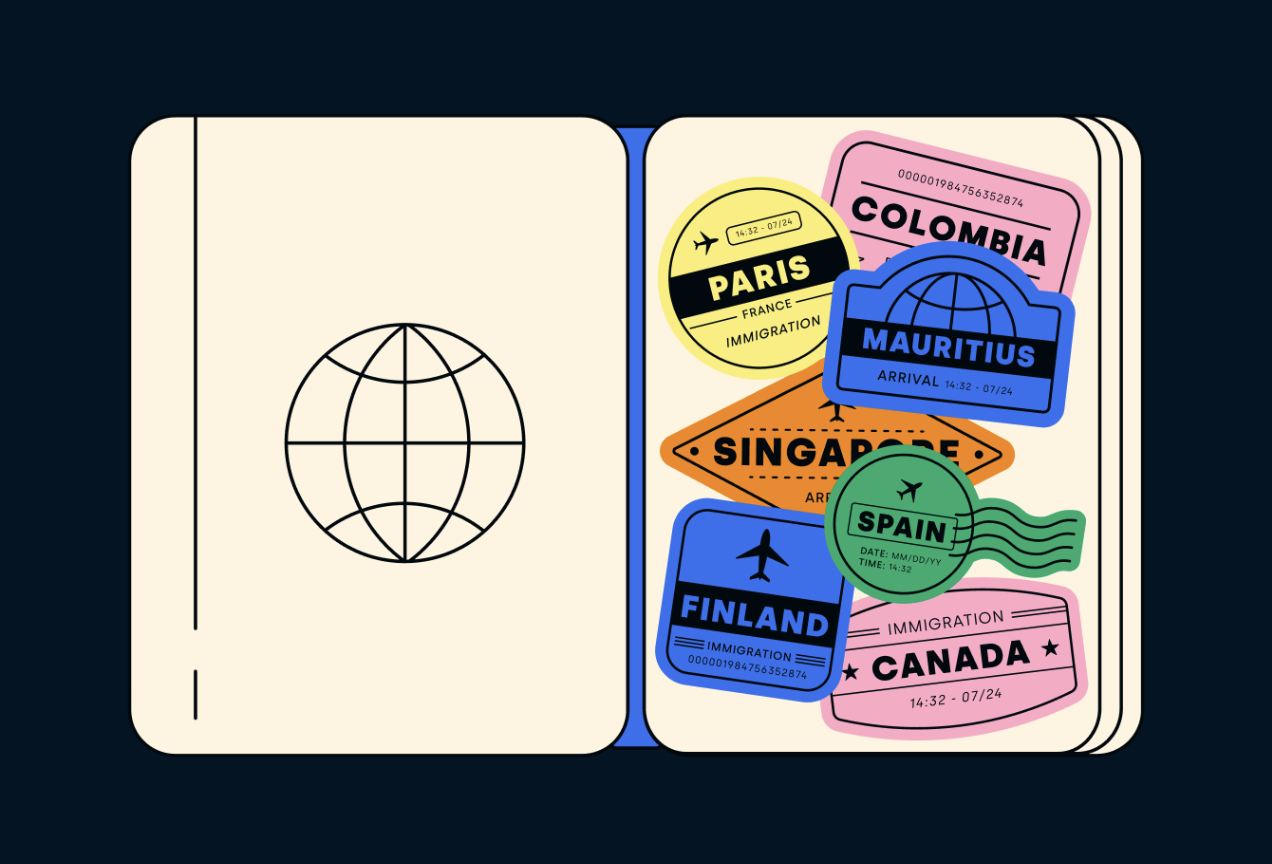 Deel Immigration
Deel supports anyone from founders and CEOs to new employees and international transferees to get visas to work in dozens of countries.
Deel makes growing remote and international teams effortless. Ready to get started?