How Deel helped Clara expand its business without increasing expenses
4
Days of saving in hiring
Clara helps companies manage expenses like never before
Clara simplifies managing business expenses with an integral solution composed of corporate credit cards, a payment product, and a digital expense control platform. Carolina Astaiza, Global People Director of Clara, said, "Doing business is a challenge, especially from the administration. You invest time and resources in reviewing, correcting, and managing expenses and invoicing. Here Clara is born, offering an integral solution so that the companies have an easier way to order and control the finances, freeing time to focus on the core of the business."
Offering the team the possibility of working from where they are, not where Clara is.
Clara was founded during the pandemic in a virtual and remote environment. From the beginning, they knew that talent isn't tied to location, so they needed a solution to offer that same flexibility without so many complications. As they grew from their home country of Mexico to Brazil and Colombia, taking advantage of technology and the remote work boom became more urgent and tangible. Astaiza explained that the team wanted to hire local and global talent that was remote to "show them that we value their space, time, and flexibility." Having talent nearby was no longer as important as landing the best talent they could.
"With Deel, we can hire no matter where the people are, [and] at the same time we save because the company grows but the operating costs remain the same.

Carolina Astaiza, Global People Director of Clara
Hire quickly and with less paperwork using Deel, a platform that has it all
The agility and flexibility offered by Deel make a big difference. In the words of Astaiza, "If I hire through my subsidiaries, with the social security registration process, I normally spend 5 days per country. Today, once I have the person chosen, they can start working practically the next day thanks to Deel." Astaiza not only talks about the savings that come from working remotely—physical space and mobility—but also payment. "Before, we had to use interbank transfers so that the subsidiaries would make the payments, but now Deel does it directly in the currency they choose; it not only facilitates the process for the company but also for the talent."

Eliminating the need for a robust infrastructure to make global payments opens up the possibility of savings at scale. Astaiza said, "For global payroll, you would need a minimum of one software and one collaborator per country; this, on average, would cost us about $2,000 USD per month. Deel gives us economies of scale because it allows us to hire talent without additional costs." She continued, "Also, those $2,000 USD are not fixed; as the operation grows, that number grows." With Deel, Clara's operating costs remain the same as they grow, never incurring exponential expenses.
Deel feature they love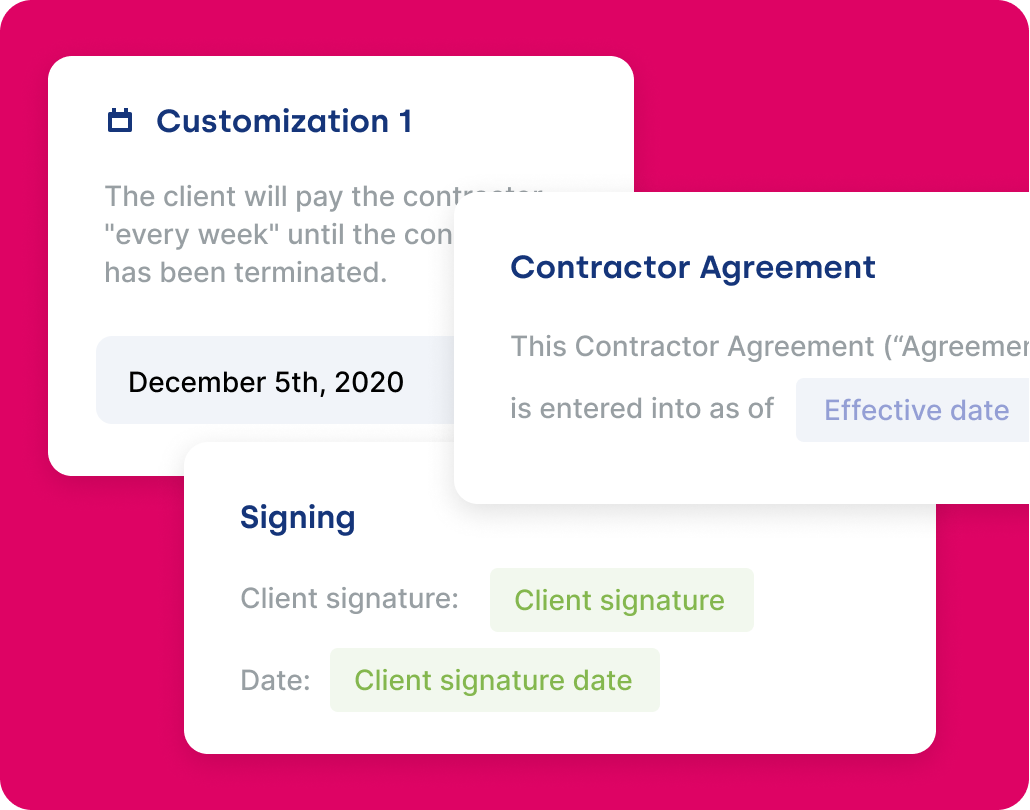 Clarity and simplicity
"The talent has all the information at hand, they can see the payment slip at any time and resolve any doubts themselves without so much paperwork."
Attention is a click away
"The platform offers 24/7 direct contact. Any doubt or need is solved quickly and efficiently."
Deel makes growing remote and international teams effortless. Ready to get started?