With Deel, Floship can hire across borders and onboard their dream hire in as little as two days
Global logistics solutions for eCommerce
Floship is a leading global logistics tech solutions provider specializing in end-to-end cross-border logistics and fulfillment for eCommerce companies and large-scale crowdfunding campaigns. They aim to simplify a conventionally complicated logistics process and give online store owners back their time to focus on what matters most to their business.

As they expanded, Floship encountered roadblocks when it came to hiring quickly and compliantly. Not only did they find it to be very costly to source and consult with local experts for each new hire, but there were also lengthy lead times that impacted their hiring process. Given the current competitive job market—a lengthy and complicated hiring process could also mean that Floship would miss out on great talent and business opportunities.

Through a partner, Floship was introduced to Deel. They came to Deel to streamline their international hiring process. As a result, Floship now uses Deel to hire full-time employees and freelancers globally.
A sense of security for remote workers
Thanks to the transparency of Deel's platform, Floship's potential hires are assured that they're being hired legitimately and compliantly. Carmen Fan, Head of Marketing at Floship, notes that this is especially key to companies like Floship, who are hiring remotely. Given that these potential remote workers can only connect with the company through their website or LinkedIn. In those circumstances, "working through a trusted platform like Deel gives them extra peace of mind," she explains.
Nowadays, job seekers are increasingly looking at the tools and vendors corporations use to gauge what a company values. "Using Deel speaks something to our culture. We always strive to empower talent by providing them with new tools to help them achieve more, no matter where they work," Fan shared.
The fast pass to the global talent pool
The ability to tap into a world of talent in the gig economy in a new way has been a huge benefit for Floship. As a wave of talent moved to freelance or relocated, Deel enabled Floship to tap into that talent pool to land new hires, no matter where they are located. With the ability to focus on finding workers with the right skill sets, regardless of location, Floship is able to "serve its customers with a robust and highly capable team," said Fan.
Since using Deel, the Floship team has saved time and costs by making their hiring process easier, quicker, and smoother internally and externally. "There are no restrictions as to where to find talent, and we are able to hire across borders and onboard the right person for the job in as little as two days, instead of weeks and even months," Fan shared. Deel's templates and reporting systems have freed up time spent on cumbersome administrative tasks like payroll and reporting when hiring in new markets.
Solution for retaining talents
Through Deel, Floship's remote workers no longer feel disconnected from their organization; their team is closer and more connected than ever before. With the ability to offer benefits, their overseas workers feel fully integrated into the global team, making it even easier to transition into full-time roles whenever needed. With Deel, Floship has been able to retain its top team members, even in the case of relocation.
"When the conflict started in Europe, some of our team members in Ukraine had to relocate. Thanks to Deel, we were able to provide those team members with job security and flexibility, which helped reduce the amount of stress they were feeling at the time," shared Fan.
Looking ahead
In 2023, Floship plans to continue to grow and hire and expects that Deel will play a big role in their talent expansion objectives.

Carmen Fan, Head of Marketing at Floship said, "With Deel, more local companies can afford to go global, as it makes the process more transparent and cost effective. Deel can help local companies to expand their businesses and assemble overseas teams abroad, overall making Hong Kong businesses more competitive."

"We see Deel as a tool that provides an even playing field so that talents have the chance and opportunity to achieve their ambitions."
Deel features they Love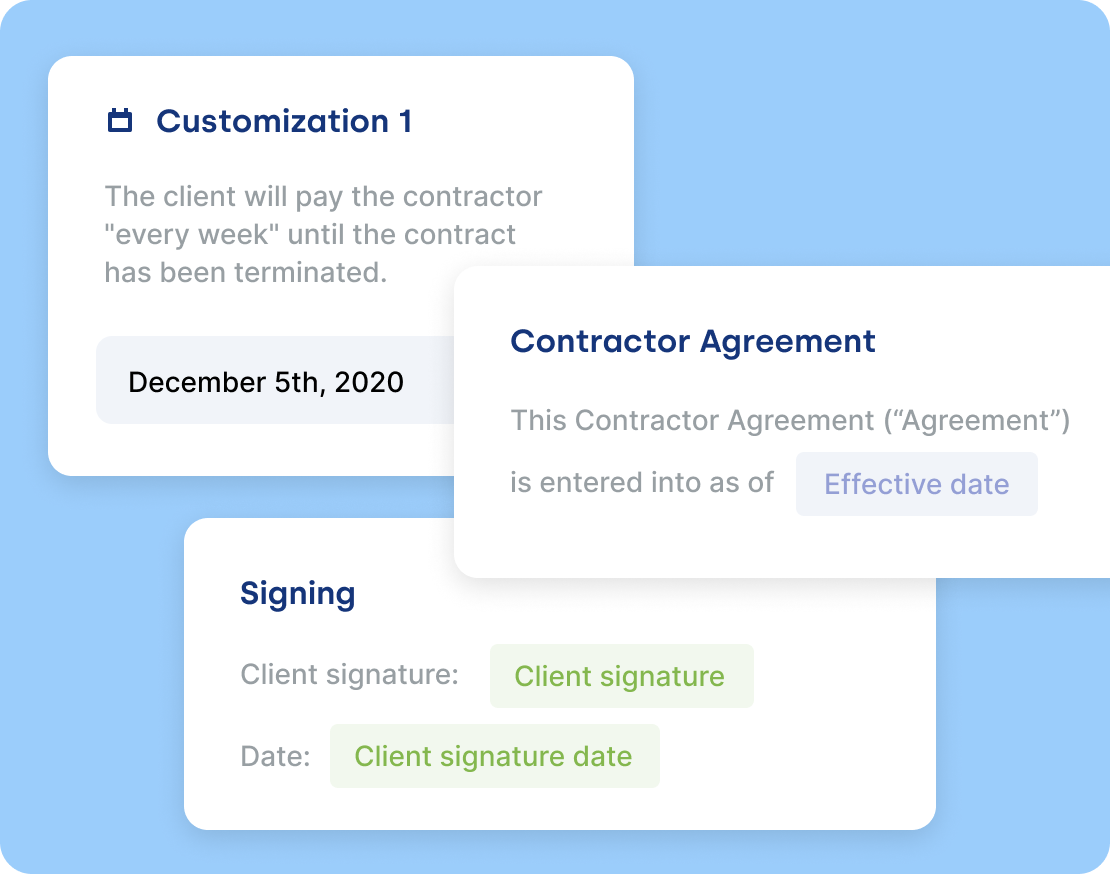 Concise compliance
Making sure everyone is hired in a compliant way, anywhere, is key for Floship.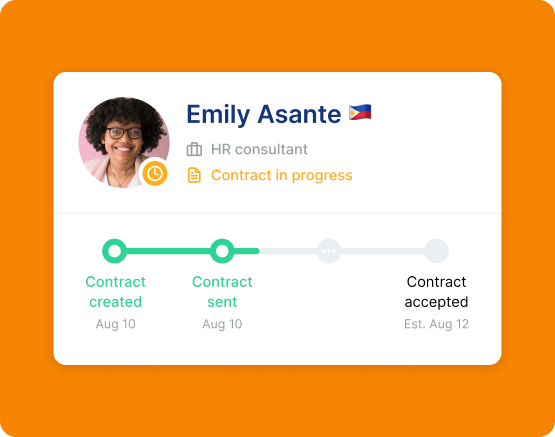 Deel Speed
"We can onboard the right person for the job in as little as two days instead of weeks and even months"
Deel makes growing remote and international teams effortless. Ready to get started?