How Ed-tech platform ScholarshipOwl keeps up with compliance in a few clicks all over the world
On Deel Since
February 2020
Meet ScholarshipOwl 👋
ScholarshipOwl is an innovative platform designed to speed up the scholarship application process dramatically. They automatically match award opportunities to applicants' personalities, grades, lifestyle, and more. They leverage AI and big data to increase students' chances of earning scholarships, taking the hassle out of financial aid, and helping students graduate debt-free.
Managing payments and team members across the globe
For ScholarshipOwl, the entire process of hiring and paying contractors became quite a nightmare. Before Deel, they did everything manually, from invoicing to processing payments. As the teamed scaled and worked from more places, the process quickly got out of hand. Keeping track of invoices and managing payments through Payoneer, wire transfers, and Western Union became a full-time job, with some transfers taking almost three weeks to get team members paid.

Also, navigating holidays, vacation policies, and handling notice and termination became increasingly tricky with team members in different countries. On top of that, ScholarshipOwl dealt with a lot of sensitive data, so ensuring compliance was critical.
How we Deel with it
The transition from manual to automated processes helped ScholarshipOwl clean up the entire payment experience for their team members. With Deel, they could centralize documentation for compliance reasons and manage payments and invoices all through a single platform. They could pay employees with a single click, no matter what country they were in, with no more delayed payments or manual tracking.
Automation is the name of the game
ScholarshipOwl now saves precious time using Deel to process payments for their team. Deel helped automate everything for ScholarshipOwl, so team members got paid on time and compliantly. Not to mention, the team has saved money transitioning payroll to Deel, rather than having to pay transaction fees for wire transfers and Payoneer.

With one click, they can pay all their salaries in bulk, and Deel handles the rest. Having team members around the world, the flexibility with currency and payment withdrawals has been a big plus for them. Deel is convenient, secure, and a huge time saver for the entire team. It also helps them keep track of what holidays are happening and when they have team members in all the countries.
Deel features they Love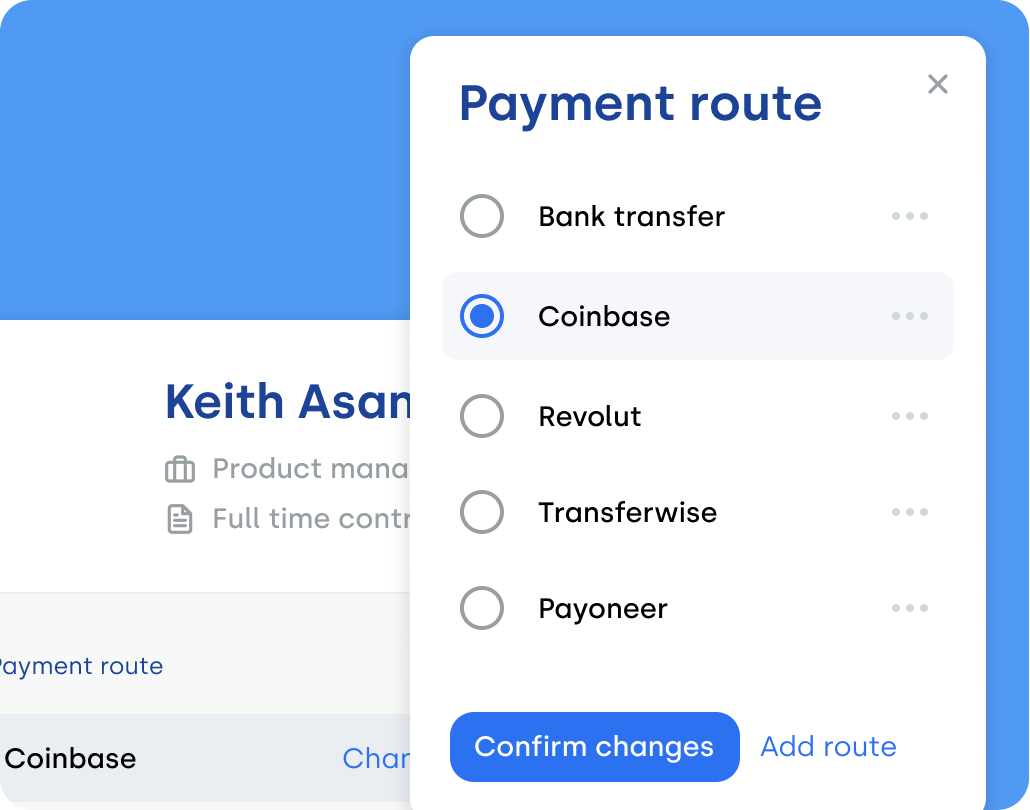 Payments
Pay your team members on time, and with flexible payment options to suit their needs.
Deel makes growing remote and international teams effortless. Ready to get started?