Why teams prefer Deel over Oyster for global HR and Payroll
Stop paying to work with partners
We use our own infrastructure in 100+ countries and in-house professionals. Oyster's coverage is built on partners in most countries, creating a frustrating experience with many points of contact, multiple data handovers, and greater room for error.
Same level of service in every country guaranteed
Native payroll, in-house processed
Centralized communications for a faster support
Save precious time on HR admin
Deel has a wide range of integrations and superior built-in automation. Oyster's integrations are limited, relying heavily on email for many processes. This delays support, slows onboarding, and results in a poor employee experience.
Integrations to keep all data synced and updated
On-platform amendments
Flexible payment schedule
Customizable reports and contracts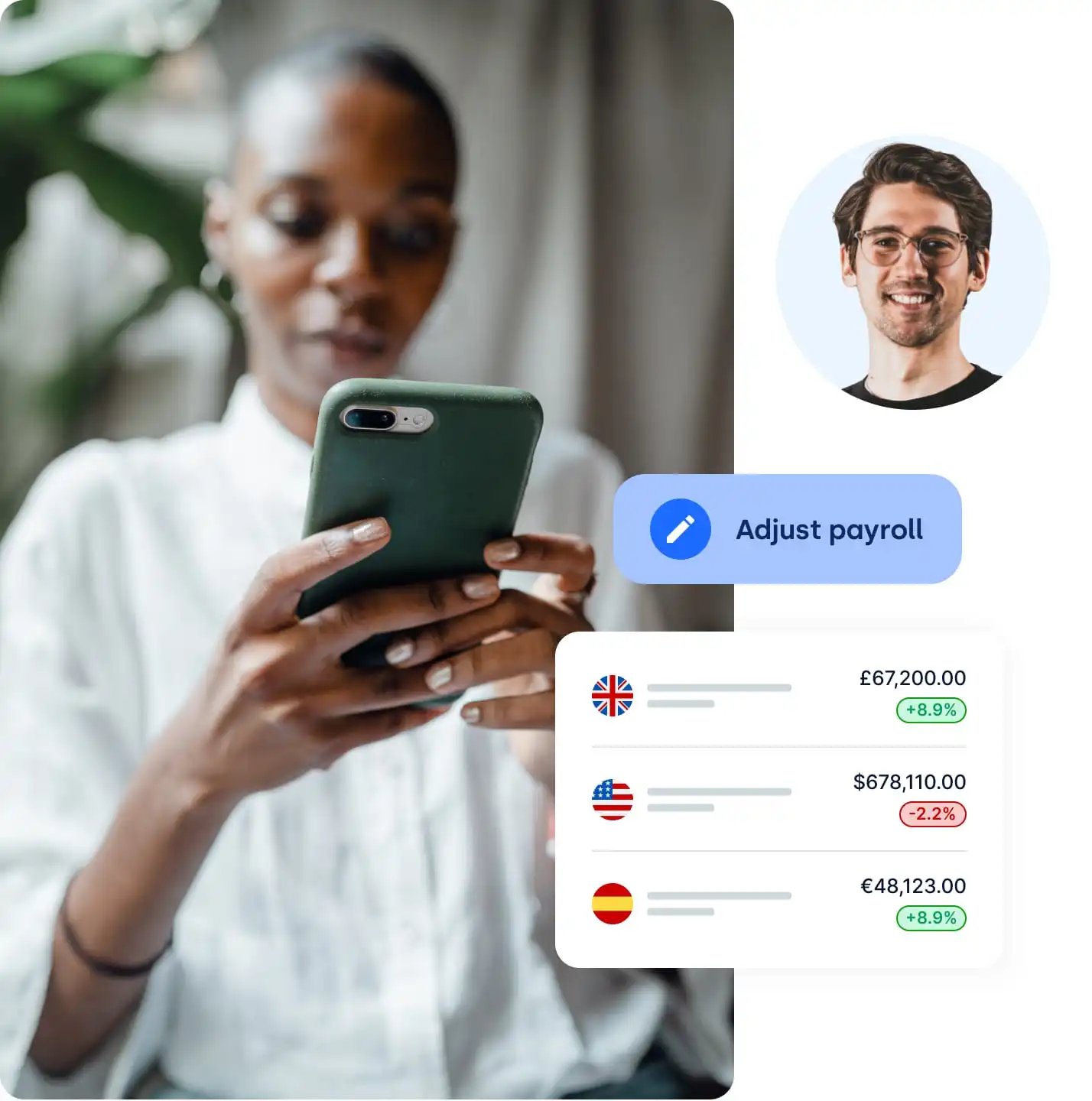 Rely on fast, in-house support
Deel provides in-house support that's fast and reliable. Oyster relies solely on a ticketing system with slow response times, often with delays for urgent issues like terminations or off-cycle payroll.
Dedicated CSM, even for smaller accounts
In-app 24/7 chat support for you and your teams
Employee experience team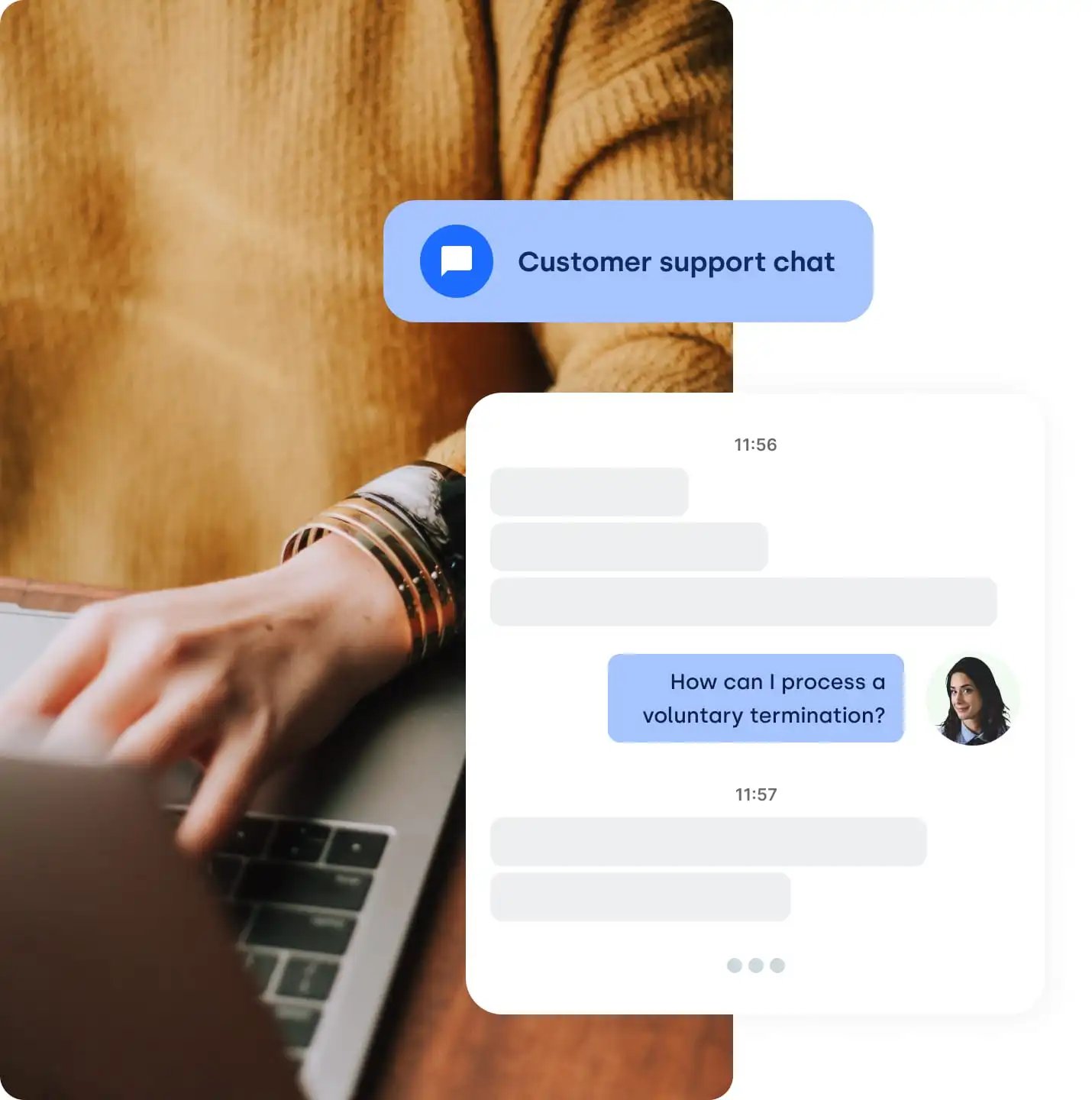 Give your team an exceptional payment experience
Our flexible and automated payments infrastructure sets us apart from Oyster, which provides clients with limited payment options and only offers one withdrawal method for contractors, causing unnecessary hassle and limitations.
Contractors withdrawal methods
Advanced withdrawals
120+ currencies supported, including crypto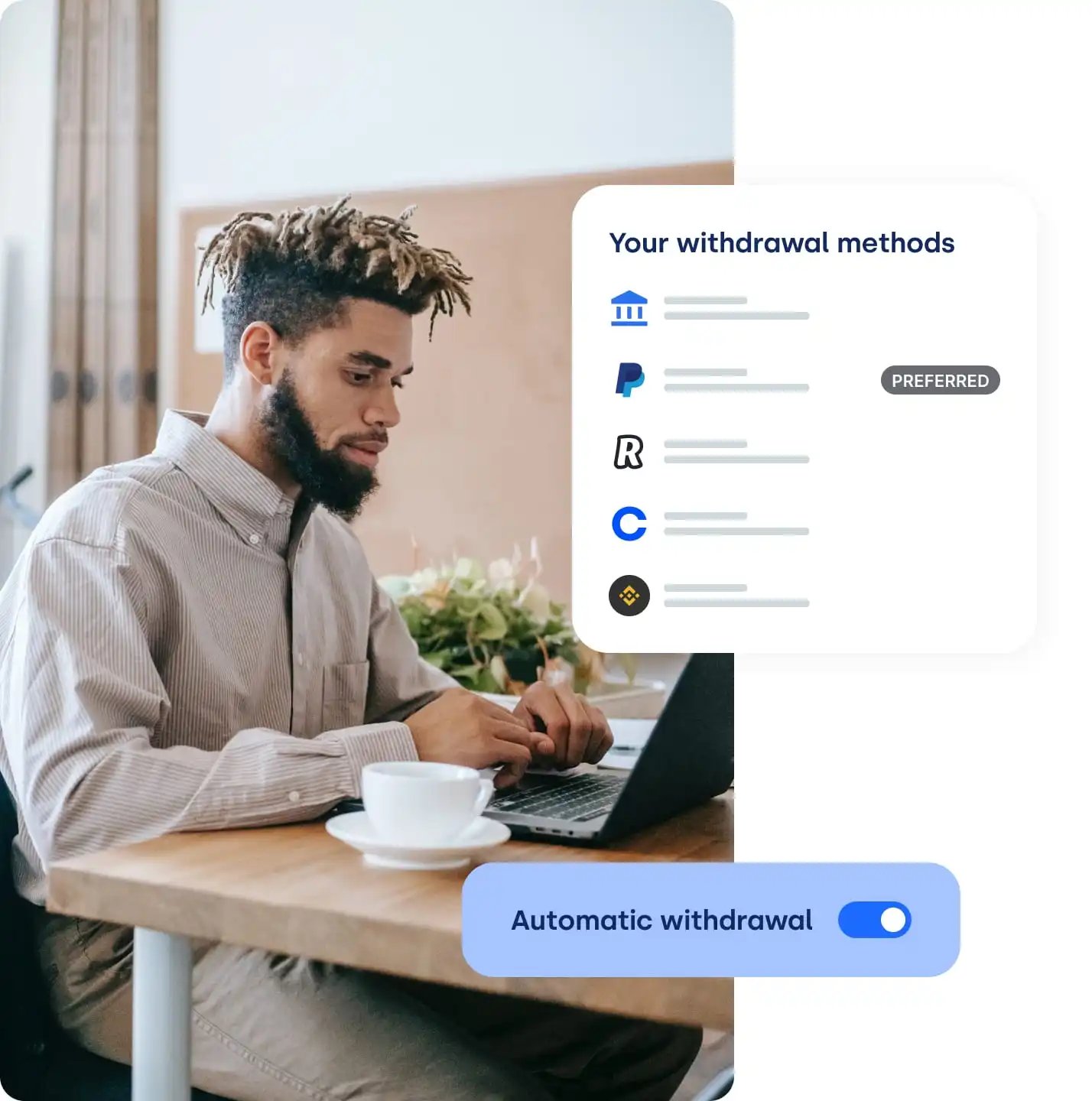 Handle everything HR in one place
Deel consolidates everything you need to manage a global team, so you can cut costs, save time, and scale confidently. Oyster lacks a robust set of HR functions, requiring additional tools that can be costly and demand duplicate work.
HRIS to manage your entire workforce
In-house mobility services covering 30+ countries
Get a worldview of your data with global reporting
Background checks, in-app stock options, and more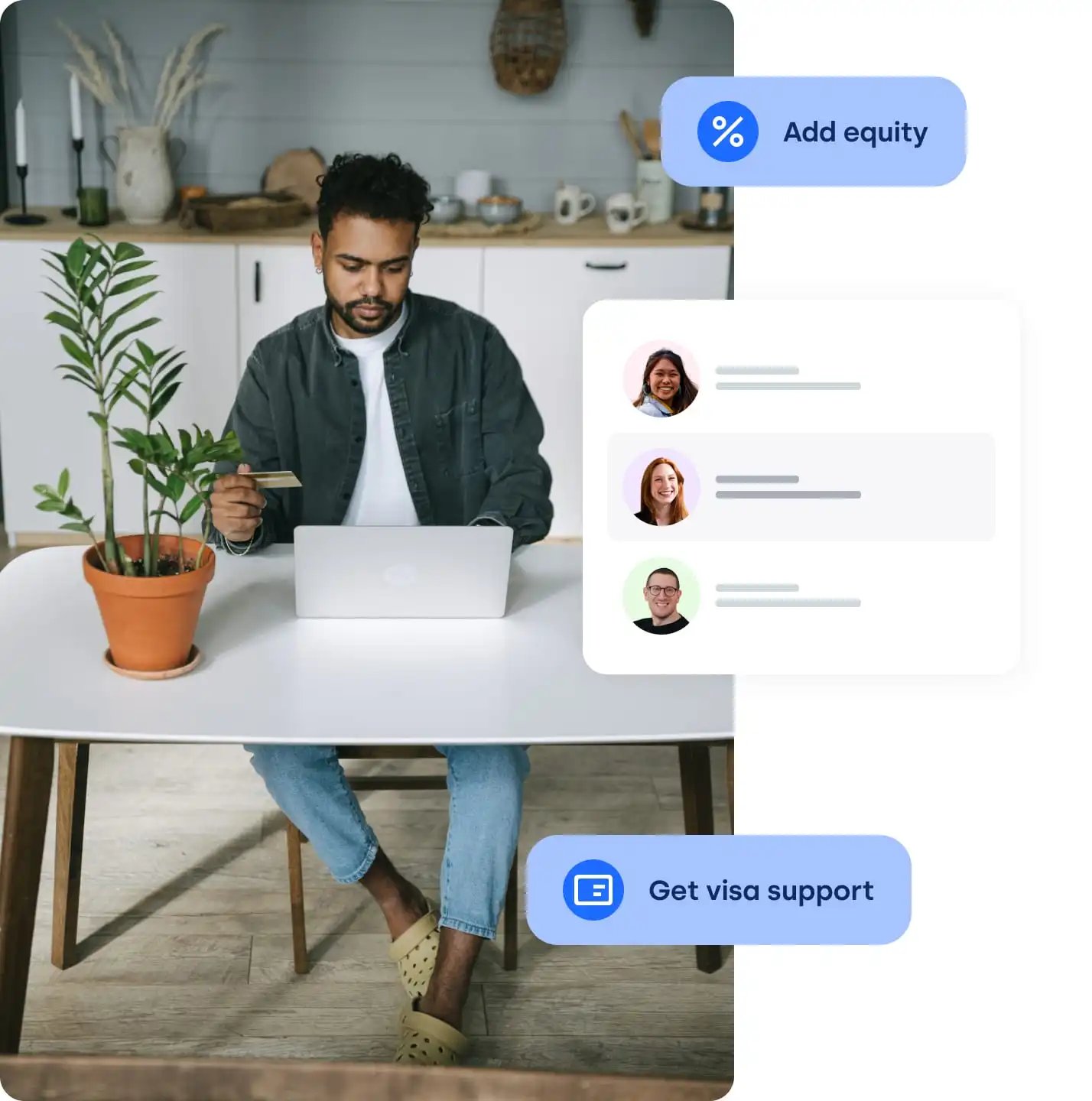 What makes Deel different
Manage your whole workforce with a global HRIS
Yes
No
Contractors and EOR employees
Yes
Yes
Yes
No
US Payroll / US PEO Services
Yes
No
Yes
No
Yes
Add WeWork passes, equipment and background checks during contract creation
Yes
No
In-house global mobility in 30+ countries
Yes
No
We classify and hire contractors in 150 countries on your behalf to eliminate your risk and lessen liability
Yes
No
Yes
No
People directory and people profiles
Yes
No
EOR Country Coverage with owned entities
They don't own all of their entities
Contractor coverage in +150 countries
Yes
Yes
In-app 24/7 Human Support
Yes
No, they have a ticketing system with long waits
Dedicated CSM even for smaller accounts
Yes
No
Employee experience team for your EOR employees
Yes
No
Same level of service in every country with centralized communications
Yes
No
Yes
No
Workflows automation builder
Yes
No
Automated invoice generation
Yes
Yes, only for fixed contracts
Yes
No
Accounting and financial Integrations
NetSuite
Quickbooks
Xero
Expensify
Skovik
Xero
Quickbooks
NetSuite
Expensify
Greenhouse
Workday
BambooHR
Ashby
Hibob
Lever
Roots
Workable
Deel Engage
Easop
FloCareer
Hitch
Mangtas
Slack
Tresio
Zapier
JobzMall
Pangea
Webstarted
Greenhouse
BambooHR
Hibob
Workday
User management and app provisioning
Okta Single-Sign on
Azure AD Single-Sign on
Onelogin Single-Sign on
SAML 2.0
Jumpcloud
Google workspace
Time Tracking integrations
Build custom integrations with Open API
Yes
Yes
Yes
Yes
Yes
Yes
Ability to create, customize and download reports
Yes
No, they're not fully customizable
Full customizable contracts
Yes
No
Send, sign contracts on platform for employees and contractors
Yes
No
Equipment provision and management for your teams
Yes
No
Add co-working memberships during contract creation
Yes
No
Run background checks during contract creation
Yes
No
Yes
No
In-app stock options and equity management
Yes
No
Yes
No
No
Yes
No
ACH direct debit
Debit or credit card
SEPA direct debit
BACs
PAD direct debit
Brex
Bank transfer
Mercury
Wise
Coinbase
ACH direct debit
SEPA direct debit
BACs direct debit
Bank transfer
Contractor Withdrawal Options
Bank transfer
Revolut
PayPal
Wise
Payoneer
Coinbase
Binance
Direct debit and wire transfer
Local Legal Hiring Experts
+200 partners around the world
"Legal employment and IP law firms"
Compliance document collection for both contractors and EOR
Yes
No
Localized contracts for both Contractors and EOR
Yes
Template contracts in most countries for contractors
Local in-house payroll managers in 100+ countries
Yes
No
Yes
Yes
Yes
No
Yes
Yes
Yes
Yes
Yes
Yes
Yes
Yes
No
Set multiple approvers for any system change
Yes
No
Localized benefits for EOR around the world
Yes
Yes
No
The data on this page was collected as of February 28th, 2023 and is subject to change or update. Deel does not make any representations as to the completeness or accuracy of the information on this page.
Switch to Deel and start enjoying our industry-leading experience

See why our customers love us
Excellent multi country EOR portal
"When we scoped options for our global operations, we scoped many service providers. Our preliminary interaction with the portal representatives and their user experience, made it an easy decision to go with Deel. Since then, what has been extremely impressive has been their customer service in handling issues with our multi-culture teams across the globe."
Mohan Mundkur
Finance MANAGER, change.org
Deel is a one-stop-shop for standing up your international team
"Deel allows you to hire employees for all countries I have been searching for candidates, allowing for greater flexibility. Their legal experts have assisted with on/offboarding of employees to ensure local labor laws are followed."
Alan Blackburn
COO, Fin3 Technologies, Inc
Great experience
"We particularly like the autonomy that the Deel platform gives us, as we don't have to constantly wait for a support person to reply to our calls. "
Paolo Donà
CHIEF INFORMATION OFFICER,
Staycity Group