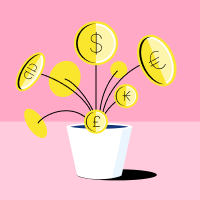 Currency
Euro (EUR)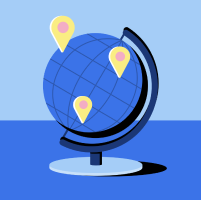 Capital
Brussels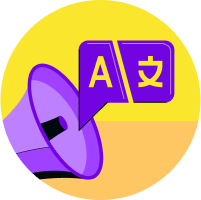 Official Language
Dutch, French and German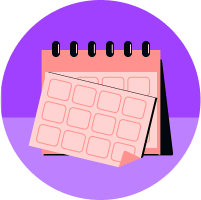 Payroll Cycle
Monthly
Hire employees in Belgium. No entity needed.
Usually, to hire in Belgium, your business needs an entity. That means a local office, an address registered as a subsidiary, and an account with a local bank. All of this, plus navigating regional benefits, payroll, tax, and HR laws, can take months.

Belgium also treats contractors differently than full-time employees, so misclassifying a contractor could lead to fines. Deel lets you hire employees in Belgium quickly, easily, and compliantly. We even automate tax document collection, payroll, benefits, and more.
Request a Demo
All the necessary benefits for Belgium
built right in
Deel allows you to provide localized benefits for employees in Belgium within minutes. All in one manageable online dashboard.
Health Insurance

Pension Fund

Workers Compensation Insurance

Private Healthcare - Unisure (optional)

Private Healthcare - Allianz (optional)
Our quickstart guide to hiring in Belgium
Navigate the tabs below to learn everything you need to know about hiring an employee in Belgium
Minimum Wage Requirements
The minimum wage in Belgium is EUR 1,593.81 per month.
Individual Income Tax
The individual income tax ranges from 25% to 50%. Income tax is calculated according to progressive rates. Multiple additional factors may impact overall rates such as the household status and the number of children.
Employer Cost
The employer cost is generally ranges between 27.5-40% of the employee salary.
Social security contribution - 27.0%
Contractor labour service and worker insurance - t

hese insurances will have an estimated cost of 3-6% in total and will depend on multiple factors of the employee. Within the first month of operations we will provide an estimate for the calculator.
Overtime Pay & Maximum Hours
Standard working hours in Belgium are 38 hours per week.
Hours worked over the standard 38 hours per week are paid overtime. Exceptions may apply for certain roles and positions.
Maternity Leave
Pregnant employees are entitled to 15 weeks of maternity leave. This leave can start 6 weeks before birth and extends a minimum of 9 weeks after the baby is born. Employees receive an allowance equal to 82% of their average salary during the first 30 days of maternity leave and 75% of their average salary from the 31st day until the end of leave.
Paternity Leave
Employees are entitled to 10 days of paternity leave within 4 months of their child's birth. The first 3 days are paid in full by the employer and the next 7 days are paid by the government at 82% of their average salary (up to a capped daily maximum).
Parental Leave
Working parents are entitled to 4 months of parental leave if they have at least 12 months of service with the same employer over the previous 15 months. This entitlement is granted to each individual. Parents can take leave together or at different times. It must be taken before the child turns 12 years old (or 21 if the child has a disability).
Sick Leave
Employees are entitled to receive full salary paid by the employer for the first 30 days of sick leave. After 30 days, employees are generally entitled to sickness benefits from the government.
All sick leave must be certified by a medical professional.
Termination Requirements
Terminations must respect complex rules and the rules of an employee's employment country. The off-boarding is always handled by the Employer with the primary stakeholders. It may include ad-hoc fees as well as required or recommended steps on specific termination cases.
An employer can terminate an employment agreement by either provider proper legal notice or by paying an indemnity in lieu of notice, in which case the contract is immediately terminated.
Employees can appeal to a court if they consider the dismissal unjustified. Additional compensation may be due if the court deems the dismissal to be unfair.
Notice Period
The minimum notice period is 2 weeks for employment that lasted 3 months. Required notice increases based on length of employment.
Severance for Employees
Generally, severance is only applicable when proper notice is not provided.
To protect you from unforeseen financial risks arising from terminations, Deel applies a Severance Accrual to all employment agreements in this country. Deel has extensive expertise in managing litigation risk globally and our Severance Accrual calculation is based on the prevailing common-law or statutory entitlements and local best practices. In the event your employee resigns or is not entitled to severance, all unused amounts will be returned to you.
Paid Time Off
Employees with a 38-hour working schedule week will be entitled to 20 working days a year.
For part-time employees, the calculation will be prorated.
Public Holidays
Belgium celebrates 10 national holidays per year. Additional regional holidays may also apply based on the location of the employee.
National public holidays include:
New Year's Day
Easter Monday
Labour Day
Ascension Day
Whit Monday
Belgium National Holiday
Assumption Day
All Saints' Day
Armistice Day 1918
Christmas Day
Onboarding
Onboarding can take place within 2 business days after SOW signing, pending the submission of all required employee information
Employment Contract Details
Contracts must always be in writing and specify the type of agreed employment, trial period, restrictive covenants and notice. There are specific rules governing the language used to write employment contracts due to linguistic diversity from region to region in Belgium.
Probation Period
For Belgium, there is no probation period and we do not allow one.
Hiring in Belgium, hassle-free
With Deel, your business can easily hire employees in Belgium. No more worrying about local laws, complex tax systems, or managing
international payroll. Deel takes care of everything in 150+ countries.
27-40%
Estimate Employer Cost
*of employee salary
Deel makes growing remote and international teams effortless. Ready to get started?