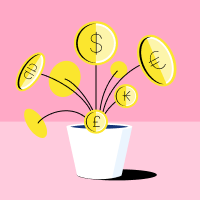 Currency
COP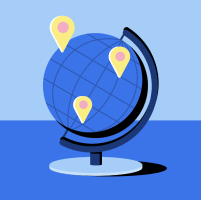 Capital
Bogotá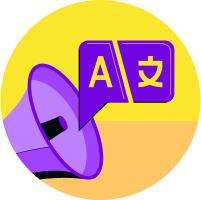 Official Language
Spanish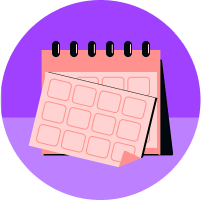 Payroll Cycle
Monthly
Hire employees in Colombia. No entity needed.
Usually, to hire in Colombia, your business needs an entity. That means a local office, an address registered as a subsidiary, and an account with a local bank. All of this, plus navigating regional benefits, payroll, tax, and HR laws, can take months.

Colombia also treats contractors differently than full-time employees, so misclassifying a contractor could lead to fines. Deel lets you hire employees in Colombia quickly, easily, and compliantly. We even automate tax document collection, payroll, benefits, and more.
Request a Demo
All the necessary benefits for Colombia
built right in
Deel allows you to provide localized benefits for employees in Colombia within minutes. All in one manageable online dashboard.
Pension Fund

Unemployment Insurance

Workers Compensation Insurance

Private Healthcare - AXA Colpatria (optional)
Our quickstart guide to hiring in Colombia
Navigate the tabs below to learn everything you need to know about hiring an employee in Colombia
Minimum Wage Requirements
The minimum wage is COP 1,000,000 per month.
Individual Income Tax
The individual income tax ranges from 0% to 39%. Income tax is calculated according to progressive rates. Multiple additional factors may impact overall rates such as the household status and the number of children.
| Gross Annual Income | Tax Rate (%) |
| --- | --- |
| Up to COP 38,812,000 | 0% |
| Up to COP 60,532,000 | 19% |
| Up to COP 145,989,000 | 28% |
| Up to COP 308,713,000 | 33% |
| Up to COP 675,465,000 | 35% |
| Up to COP 1,103,817,000 | 37% |
| Over COP 1,103,817,000 | 39% |
Employer Cost
The employer cost is generally estimated between 30.5% - 51.85% of the employee salary.
Severance Fund contribution- 8.33%

Interest on Severance - 1%

Vacation - 4.17%
Service Bonus - 8.33%
Pension fund - 12%
Labor Risk - 0.52%
Family fund management (CCF) - 4%
Social Security, Public Health - 8.5%
Family Fund "ICBF" - 3%
Training funds "SENA" - 2%
Overtime Pay & Maximum Hours
Standard working hours are 8 hours per day, 40 hours per week. The standard workweek is from Monday to Friday. However, the workweek can be extended to 48 hours, from Monday to Saturday.
From July 16th, 2023 the maximum workweek will be of 47 hours.
Maternity Leave
Employees are entitled to 126 days of paid leave. Seven days must be taken before the child's birth. The employee will receive 100% of their average salary during this period, paid by the employer and reimbursed by Social Security.
The employee can't extend leave.
Paternity Leave
Employees are entitled to 14 days of paid paternity leave that must be taken after the child's birth. The employee will receive 100% of the salary during this period, paid by the employer and reimbursed by Social Security.
The employee can't extend leave.
Parental Leave
In Colombia, no law covers parental leave. However, employees may be entitled to maternity leave and paternity leave.
Sick Leave
Employees are entitled to paid sick leave for up to 540 days. This leave is paid at different rates and by different payers depending upon the length:
| Period | Pay | Payer |
| --- | --- | --- |
| 0 - 2 days | 66.6% of base salary | Employer |
| 3 - 90 days | 66.6% of base salary | Employer - refunded by Social Security |
| 91 - 180 days | 50% of the base salary | Employer - refunded by Social Security |
| 181 - 540 days | 50% of the base salary | Employer - refunded by Social Security |
If the sick leave is originated by an accident at work, the employee will receive 100% of the base salary during leave and the insurer will be responsible for the payment.
Termination Requirements
Terminations must respect complex rules and the rules of an employee's employment country. The off-boarding is always handled by the Employer with the primary stakeholders. It may include ad-hoc fees as well as required or recommended steps on specific termination cases.
Paid Time Off
Both full-time and part-time employees are entitled to 15 working days of paid time off (PTO) a year. PTO accrues monthly at 1.25 days per month. Employees are eligible for annual after completing 1 year of service.
Public Holidays
Colombia celebrates 18 national holidays. National public holidays include:
New Year's Day
Three Kings Day
Saint Joseph Day
Holy Thursday
Good Friday
Labor Day
Ascension Day
Corpus Cristi
Sacred Heart
Saint Peter and Saint Paul
Independence Day
Battle of Boyacá
Assumption of the Virgin Mary
Colombus Day
All Saints Day
Independence of Cartagena
Immaculate Conception Day
Christmas Day
Onboarding
Onboarding takes 1 business day.
Employment Contract Details
Contracts must be in Spanish and can be bilingual. They must be in writing and signed by both parties.
A contract must include:
name
start date
length of the employment
job description
termination conditions
type of contract: integral or ordinary
Probation Period
Probation periods are not mandatory. For indefinite term contracts, the maximum probation period is 60 days and for fixed-term contracts, the maximum is 1/5 of the initial term agreed, up to a maximum of 60 days.
Hiring in Colombia, hassle-free
With Deel, your business can easily hire employees in Colombia. No more worrying about local laws, complex tax systems, or managing
international payroll. Deel takes care of everything in 150+ countries.
31-51%
Estimate Employer Cost
*of employee salary
We have a 4.9 out of 5 rating on Trustpilot
We're trusted by over 6,000 businesses all over the world. Read our reviews on Trustpilot.com.
Deel is the best!!
"Deel is an amazing platform! It's super intuitive and user friendly, plus it runs suuuuper smoothly!! It has great options for paying and withdrawing money, plus it helps you keep super organized with your spending. They also have great support and are super friendly with all the questions you might have :D I would definitely recommend it!!"
A contracting life-changer!
"This has by far the singular tool that made my contracting work amazing. It used to be that contract management and payouts was a nightmare — Deel makes everything so easy especially with its Transferwise integration. Everyone gets paid on time and kept happy. I also contacted their support a couple of times for some small questions and they've been nothing short of amazing. If you're a contractor or someone who hires contractors then definitely give Deel a go."
Great service offering!!
"The Deel platform has been super effective for my team and I and has enabled us to bring on workers globally. The platform allows us to onboard individuals seamlessly and with no issues at all. Highly recommend."
Terrific service
"Great service, amazing customer care, terrific platform, both for the company and for the contractors/employees. Saving everyone's time and money"
Deel is a game-changer for distributed teams
"Deel has been instrumental in helping us both open and operate our EU operations. It's super simple to set up and implement and the support team has been world-class. I can't recommend them enough!"
Great app with great customer service
"Great app with great customer service, with great attention to details and legal requirements. Looking forward to keep using it!"
Deel makes growing remote and international teams effortless. Ready to get started?