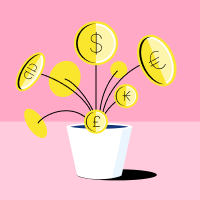 Currency
Indonesian Rupiah (IDR or Rp)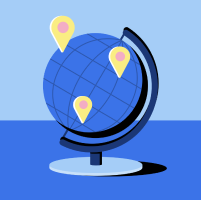 Capital
Jakarta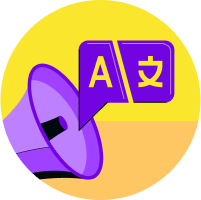 Official Language
Bahasa Indonesia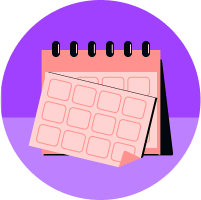 Payroll Cycle
Monthly
Onboard, pay and manage employees in Indonesia with Deel.
Usually, to hire in Indonesia, your business needs an entity. That means a local office, an address registered as a subsidiary, and an account with a local bank. All of this, plus navigating regional benefits, payroll, tax, and HR laws, can take months.

Deel lets you hire employees in Indonesia quickly, easily, and compliantly. We even automate tax document collection, payroll, benefits, and more. For your existing direct employees, we can manage your entire payroll operation from end-to-end.
Download the Guide
All the necessary benefits for Indonesia
built right in
Deel allows you to provide localized benefits for employees in Indonesia within minutes. All in one manageable online dashboard.
Private Healthcare - Unisure (optional)

Private Healthcare - KBRU (optional)

Private Healthcare - Allianz (optional)
Our quickstart guide to hiring in Indonesia
Navigate the tabs below to learn everything you need to know about hiring an employee in Indonesia
Minimum Wage Requirements
Minimum wage ranges from IDR 1,958,169 (US$126) to IDR 4,901,798 (US$316) per month depending upon the local province minimum wage regulations.
Individual Income Tax
The individual income tax ranges from 5% to 35%. Income tax is calculated according to progressive rates.
| Gross Annual Income (IDR) | Tax Rate (%) |
| --- | --- |
| Up to IDR 50 million | 5% |
| From IDR 60 million to IDR 250 million | 15% |
| From IDR 250 million to IDR 500 million | 25% |
| From IDR 500 million to IDR 5 billion | 30% |
| Above IDR 5 billion | 35% |
Payroll Cost
The employer cost is generally estimated at 4.24% of the employee salary.
Provident fund - 3.70%
Death Security - 0.30%
Work-related accident benefit - 0.24%
Healthcare and social security - IDR 480,000
Pension Fund - IDR 191,192 for monthly gross salaries higher than IDR 9,559,600.
Overtime Pay & Maximum Hours
Standard working hours are 8 hours per day for 5 working days, and 7 hours per day for 6 working days, totalling 40 hours per week. The standard work week is from Monday to Friday.
Overtime in Indonesia is complex. Overtime payment is not mandatory. Hours outside of standard work hours are considered overtime. Employees can work a maximum of 4 hours of overtime per day, and 18 hours of overtime per week. Overtime is paid between 150% to 400% of hourly wage depending on if it is a regular work day or weekend as well as the number of overtime hours worked.
150% of the hourly rate, the first 1 hours.
200% of the hourly rate, the following hours.
For employees working on the weekend or public holiday overtime is calculated as follows:
200% of the hourly rate, the first 8 hours.
300% of the hourly rate, the following 1 hour.
400% of the hourly rate, the following 2 hour.
Maternity Leave
Pregnant employees are entitled to 3 months of paid leave. 1.5 months must be taken before the child's birth. The remaining 1.5 months must be taken after the child's birth. The employee will receive 100% of the salary during this period, and the employer will be responsible for this pay.
The employee cannot extend leave.
Paternity Leave
Employees are entitled to 2 days of paid paternity leave. The employee will receive 100% of their average salary during this period, and the employer will be responsible for this pay.
The employee cannot extend leave.
Parental Leave
In Indonesia, no law covers parental leave. However, employees may be entitled to maternity leave and paternity leave.
Sick Leave
There is no maximum number of days that an employee can use sick leave. This leave is paid at different rates by the employer depending upon length:
| Period | Pay (% of base salary) |
| --- | --- |
| First 4 months | 100% |
| 4-8 months | 75% |
| 8-12 months | 50% |
| 12-13 months | 25% before the employer terminates the employment contract |
Termination Requirements
Terminations must respect complex rules and the rules of an employee's employment country. The off-boarding is always handled by the Employer with the primary stakeholders. It may include ad-hoc fees as well as required or recommended steps on specific termination cases.
Terminations in Indonesia can be complex. There is no at-will termination in Indonesia for employers outside the probation period and termination must be done for just cause.
Compliant terminations include:
Voluntarily by the employee
By mutual agreement
Death of worker
Completion of assignment
By expiration of the contract
Unilaterally by the employer based on:

probation period
objective grounds
disciplinary dismissal
performance due to unsuitability for the job
merger or acquisition of company
bankruptcy
inability to work due to medical conditions
Notice Period
In Indonesia there is no minimum notice stipulated in law. Generally termination by the employer lasts:
Notice during probation period - 7 days
Minimum notice period - 30 days
Termination by employee:
Minimum notice period - 30 days
Severance for Employees
In Indonesia, all employees who are terminated are entitled to severance pay. Severance pay will depend on the length of employment and base salary.
| Length of employment | Severance pay |
| --- | --- |
| Less than 1 year | 1 month wage |
| Between 1 to 2 years | 2 months wage |
| Between 2 to 3 years | 3 months wage |
| Between 3 to 4 years | 4 months wage |
| Between 4 to 5 years | 5 months wage |
| Between 5 to 6 years | 6 months wage |
| Between 6 to 7 years | 7 months wage |
| Between 7 to 8 years | 8 months wages |
| Above 8 years | 9 months wage |
To protect you from unforeseen financial risks arising from terminations, Deel applies a Severance Accrual to all employment agreements in this country. Deel has extensive expertise in managing litigation risk globally and our Severance Accrual calculation is based on the prevailing common-law or statutory entitlements and local best practices. In the event your employee resigns or is not entitled to severance, all unused amounts will be returned to you.
Paid Time Off
Full-time employees are entitled to 12 days of paid time off (PTO) a year. PTO accrues with 1 day of PTO per month. Employees are eligible for annual leave after completing 1 year of employment.
Part-time employees are not entitled to PTO.
Public Holidays
Indonesia celebrates 15 national holidays. National holidays include:
New Year's Day
Lunar New Year
Ascension of the Prophet Muhammed
Silence Day
Good Friday
Eid al Fitr
Labor Day
Ascension of Jesus Christ
Pancasila Day
Vesak Day
Eid al Adha
Islamic New Year
Indonesia Independence Day
Prophet Muhammad's Birthday
Christmas Day
Onboarding
Onboarding take
s 3 b
usiness days.
Employment Contract Details
Contracts must be in Indonesian language and latin alphabet, and can be bilingual. They must be in writing and signed by both parties.
A contract must include:
Name, address of the company, and nature of business
Position
Place of work
Salary and payment method
Terms of employment which cover the rights and obligations of employer and employee
Start date and period of employment agreement
Place and date of the employment agreement is made
Probation Period
Probation periods are not mandatory. The probation period is 3 months for indefinite contacts. There is no minimum length for definite contracts. Fixed-term contracts cannot have probation periods.
Hiring in Indonesia, hassle-free
With Deel, your business can easily hire employees in Indonesia with our EOR solution. If you have an entity, our Global Payroll solution takes care of payroll and compliance for your direct employees. Our 250+ in-house experts handle everything from managing local laws, complex tax systems, or your payroll in Indonesia and 150+ countries.
4.24%
Estimate Employer Cost
*of employee salary
Deel makes growing remote and international teams effortless. Ready to get started?