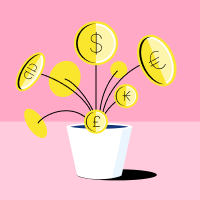 Currency
New Taiwan Dollar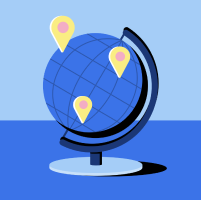 Capital
Taipei City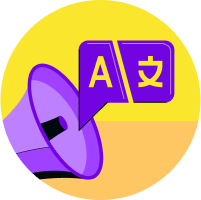 Official Language
Mandarin Chinese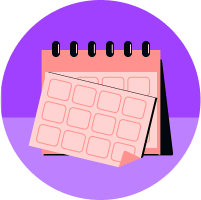 Payroll Cycle
Monthly
Hire employees in Taiwan. No entity needed.
Usually, to hire in Taiwan, your business needs an entity. That means a local office, an address registered as a subsidiary, and an account with a local bank. All of this, plus navigating regional benefits, payroll, tax, and HR laws, can take months.

Taiwan also treats contractors differently than full-time employees, so misclassifying a contractor could lead to fines. Deel lets you hire employees in Taiwan quickly, easily, and compliantly. We even automate tax document collection, payroll, benefits, and more.
Request a Demo
All the necessary benefits for Taiwan
built right in
Deel allows you to provide localized benefits for employees in Taiwan within minutes. All in one manageable online dashboard.
Health Insurance

Pension Fund

Workers Compensation Insurance

Private Healthcare - Allianz (optional)
Our quickstart guide to hiring in Taiwan
Navigate the tabs below to learn everything you need to know about hiring an employee in Taiwan
Minimum Wage Requirements
The minimum wage is TWD 26,400 per month.
Individual Income Tax
The individual income tax ranges from 5% to 40%. Income tax is calculated according to progressive rates.
Employer Cost
The employer cost is generally estimated at 21.6% of the employee's salary.
General Labor insurance - 7.70%
Employment Labor insurance - 0.70%
Vocational Disaster Labor insurance - 0.22%
Wage fund Labor Insurance - 0.025%
National Health Insurance - 4.87014%
Pension (Labor Pension Act) - 6.00%
Supplementary National Health Insurance contribution - 2.11%*
*Only for employees with a monthly salary higher than TWD 219,500.
Please note: these employer costs have limits, so contributions may vary.
Overtime Pay & Maximum Hours
Standard working hours are 8 hours per day, 40 hours per week. The standard work week is from Monday to Friday.
Overtime payment can be mandatory for positions that are not considered managerial. Hours outside of standard work hours are considered overtime. Employees can work a maximum of 4 hours of overtime. For additional hours, employees are paid:
Normal working days

134% of the hourly rate, the first 2 hours.
167% of the hourly rate, the following 2 hours.

For rest days

234% of the hourly rate, the first 2 hours.
267% of the hourly rate, the following 10 hours

On public holidays, annual leave, or regular leave, employees are paid 200% of their hourly rate
Maternity Leave
Employees who have worked for 6 consecutive months are entitled to 8 weeks of paid leave. The employee will receive 100% of the salary during this period, and the employer will be responsible for this pay. If the employee has been with the company less than 6 months, they are only entitled to 50% of their salary during the leave period.
Employees are entitled to an additional 5 days of leave to use for medical checkups before giving birth.
Paternity Leave
Employees are entitled to 5 days of paid paternity leave. The employee will receive 100% of the salary during this period, and the employer will be responsible for this pay.
Parental Leave
Employees are entitled to 2 years of parental leave. Both parents can decide how to distribute the time off. Either parent can take parental leave. Parental leave is unpaid.
Sick Leave
Employees are entitled to paid sick leave for up to 30 days. They are also entitled to up to 1 year of hospitalization leave over two years. Sick leave is paid at 50% of the employee's salary by the employer.
Termination Requirements
Terminations must respect complex rules and the rules of an employee's employment country. The off-boarding is always handled by the Employer with the primary stakeholders. It may include ad-hoc fees as well as required or recommended steps on specific termination cases.
Employee dismissal must be according to the Labor and Standards Act (LSA). Both employer and employee are required to provide notice or payment in lieu. Any non taken holidays, payments, or benefits must be paid upon termination.
Notice Period
The minimum notice period is 0 days and will be increased according to the length of the employment.
Continuous employment for less than 3 months - No notice
Continuous employment for at least 3 months but less than 1 year - 10 days
Continuous employment for at least 1 year but less than 3 years - 20 days
Continuous employment for at least 3 years - 30 days
Severance for Employees
In Taiwan, all employees who are terminated are entitled to severance pay. Severance pay is 50% of the employee's monthly salary per year of service.
Paid Time Off
Both full-time and part-time employees are entitled to 3 working days of paid time off (PTO) a year. PTO and aural rate varies depending on the length of services. Employees are eligible for annual leave after 6 months of work. During the first year of employment, an employee is not allowed to take more than 3 days.
6 months of employment - 3 days' paid leave
1 year of employment - 7 days' paid leave
2 years of employment - 10 days' paid leave
3 years of employment - 14 days' paid leave
5 years of employment - 15 days' paid leave
10+ years of employment - 1 additional day is given every year, the maximum annual leave is 30 days.
Public Holidays
Taiwan celebrates 13 national holidays.
National public holidays include:
New Year's Day
Republic Day
Chinese New Year Holiday
228 Peace Memorial Day
Children's Day Holiday
Children's Day
Qing Ming Festival
Labour Day
Dragon Boat Festival
Mid-Autumn Festival Holiday
Mid-Autumn Festival
ROC National Day
Onboarding
Within 5 days after MSA signature and deposit payment
Employment Contract Details
Contracts can be in English. They must be in writing and signed by both parties.
All Employment Agreements must include:
Name
National ID Number
Start Date
Contract Term
Probation Period
Notice Period
Job Role
Job Description
Places and Hours of Work
Holidays and Leave
Salary
Variable Salary Elements and Additional Benefits
Salary Payment Period
Overtime Conditions
Termination Conditions
Probation Period
The minimum probation period is 6 months, there is no maximum by law but companies usually set up a maximum probation period.
Hiring in Taiwan, hassle-free
With Deel, your business can easily hire employees in Taiwan. No more worrying about local laws, complex tax systems, or managing
international payroll. Deel takes care of everything in 150+ countries.
21.60%
Estimate Employer Cost
*of employee salary
Deel makes growing remote and international teams effortless. Ready to get started?