Future of HR Report
Get the latest trends, insights, and strategies shaping the future of HR to help business leaders stay ahead of the curve and drive success in 2023 and beyond.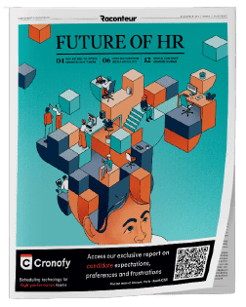 Published in The Times, this special report deep dives into the dynamic evolution of HR, as it redefines workplaces and enhances the employee experience.
As inflation continues to bite and real wages remain low, HR teams will be focusing their efforts on engagement and looking for creative ways to show employees some love.
Download this guide today to answer:
How HR can build connections with a frustrated workforce?
Can AI help reward workers by identifying new career paths, or prompting recognition from senior leaders?
How will firms address the ongoing skills crisis?
And why don't employees want to come back to the office?