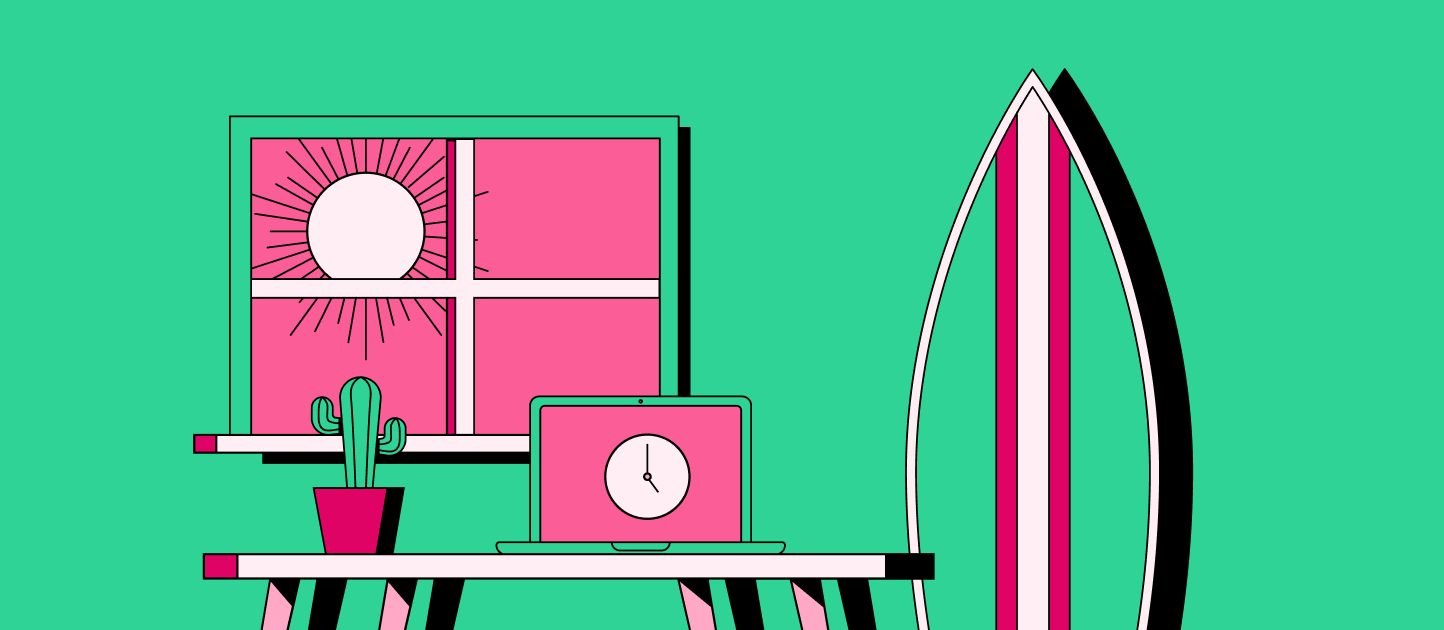 10 Company Retreat Ideas for Your Remote Team to Bond
Company retreats are a great way for remote teams to bond. Discover ten unique company retreat ideas to suit different tastes and budgets.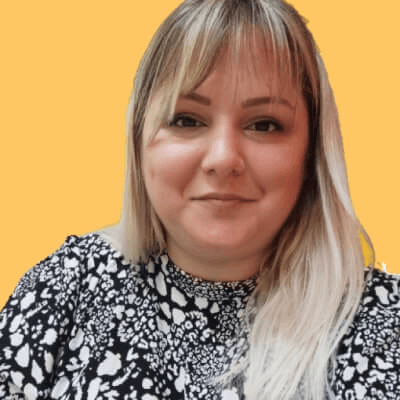 Written by Stefana Zaric
January 24, 2023
Contents
Need help onboarding international talent?

Try Deel
Key takeaways
Remote workers can feel isolated and

disconnected from their coworkers

if team bonding is not intentional.
Company retreats facilitate team bonding and collaboration by helping teams reconnect in person.
34%

of employees claim their best and most creative ideas were born on a business trip.
When working in a remote environment, meeting all your co-workers in one place can be crucial for bonding and boosting teamwork and productivity. A well-organized company offsite helps your team members relax and get to know each other while enabling you to build a healthy and inclusive company culture.
According to TravelPerk, 34% of employees claim their best and most creative ideas were born on a business trip. An informal corporate event in an exciting location can skyrocket your team's camaraderie and creativity, so we decided to list some of our favorite company retreat ideas in this post to get you inspired.
Why organize a

company retreat?
Before we dive into the where and how, let's see why you should consider a team getaway for your remote workforce. Below are the five main reasons why you should start planning one now:
A

2022 survey

showed that many remote workers feel disconnected from their co-workers, and team offsites are a great tool to help battle that feeling of isolation and help teams reconnect in-person
According to Scott Hall, Program Coordinator & Professor in Clinical Mental Health Counseling at the University of Dayton, spending as much as 15 minutes outdoors can

improve your focus and cognitive skills, which can be beneficial when brainstorming new processes or products
Company retreats are typically informal and allow teams to have fun and relieve stress. That helps avoid

employee burnout, a common occurrence among remote workers
10 ideas for a great

company retreat
We've put together ten corporate retreat ideas, which range from spending time in nature to organizing cooking classes to suit different tastes and budgets.
Whether you're planning for a large group of people or a small team, we're sure you'll find some inspiration for your next company retreat.
Reconnect with nature while camping
Camping (or even glamping!) can be an excellent way to combine the positive effects of spending time in nature with having fun with your team. This activity is typically budget-friendly, but you'll have to rely on teamwork to build a campfire and put up the tents.
Depending on the location, you may even engage in many outdoor activities, such as hiking or swimming. Spending time in nature is great for both your physical and mental health.
Explore some awesome locations for camping and glamping here.
Test your

problem-solving

skills in an

escape room
Nothing brings people together like a common challenge to solve! Escape rooms are not only a fun way to engage your remote team members but also:
A chance for people from different teams to work together towards a common goal and enhance teamwork
An opportunity for everyone to work on their problem-solving skills


Escape rooms have become increasingly popular over the past decade, so you'll likely find one wherever you decide to organize your company retreat. Some of the best (and most challenging) escape rooms can be found in Amsterdam, Seoul, Marseilles, Dublin, Budapest, Los Angeles, Nashville, and San Francisco.
Have fun in a

scavenger hunt
Scavenger hunts give a wonderful dash of adventure to your company retreat. Companies typically choose one of the two ways to organize a scavenger hunt:
A scavenger hunt to explore the teams: give your co-workers tasks such as:
Find someone who has the same taste in music as you
Find someone who can speak more than three languages
Find someone who doesn't like to cook


A scavenger hunt to explore the location you're at: give your co-workers tasks such as:
Find an ideal spot to watch the stars at night
Find a plant you've never seen before
Find a coffee shop with a vintage interior


This activity encourages cross-team communication and helps people identify co-workers with similar interests and hobbies. Don't forget to organize a reward for the team who first crosses off everything from their to-find list.
Get active in playing sports
Playing team sports is a classic if you want to awaken some friendly competition and organize an active retreat. Sports promote teamwork and fair play more than any other retreat activity and guarantee a lot of laughter as they're usually more about effort, not talent.
The range of available options depends on your location, but you might have a tennis court, a beach, or a hiking trail nearby. Beach volleyball, kayaking, ziplining, and maybe even extreme sports for adrenaline junkies—are all fun activities that most people want to participate in.
Just remember that sports activities usually need to be planned ahead, so call the retreat venue or sports center timely to secure your team's spot.
Awaken your creativity with arts and crafts
A way to make your retreat even more unforgettable is to allow your entire team to bring something home as a memory. And why not make it something they've created on their own?
Pottery or painting classes are a great way to express creativity or emotions. Still, they can also be turned into a fun team-building exercise. Have your team members:
Make coffee mugs for each other
Paint each other's portraits
"Redesign" the company logo
Paint a picture together


Boost

teamwork

with a

brainstorming

session
Offsite meeting rooms can be more inspiring than onsite ones. Sometimes, a simple change in your work environment can flow your creative juices and help you think outside the box.
Throw a brainstorming session into your company retreat and see how many great ideas your co-workers can come up with when not under the pressure of formal circumstances. You can warm the team up with a company trivia quiz or a casual chat about company goals and how everyone is aligned with them.
To keep the meeting atmosphere informal and relaxed, you can skip the conference room and hold the session outdoors, in the fresh air.
Let your inner child play on a

game night
What's a team-building retreat without a game night? Games deliver pure fun, but there's some science behind including them in your retreat.
Laughter sends our brains a signal that we're in a safe environment where we can feel comfortable being ourselves. There's nothing better for a healthy, inclusive company culture than employees who feel they can bring their authentic selves to work, team building activities and events, or any other gathering with their co-workers.
Your game night can include outdoor activities such as going to a karaoke bar for a singing contest and "staycation" games like Pictionary, trivia quizzes, charades, and more.
Meet other cultures through traditional foods and drinks
The biggest benefit of working in a distributed team is that you have a chance to learn more about different cultures and traditions. Your co-workers will surely share their experiences while chatting about their home countries. Still, the most delicious way to get to know a culture is through traditional dishes and drinks.
Have your team members cook together and prepare meals that are considered classic in their countries.
As the cherry on top, have your team take a mixology class and create a company drink together. Don't forget to come up with a cool name, too.
Invest in education & visit a conference
Introduce a dash of education in your retreat and take your team to a conference or lecture. This activity might take some more planning, but listening to their favorite speaker will elevate the whole retreat experience for your employees.
After the conference, you can organize a follow-up session with your team and talk about the lecture, share your key takeaways, and brainstorm ways you can use your new learnings to improve your company, product, or service.
Explore new places together
There must be a city that no one on your team has visited before. That's the ideal opportunity to book a trip for your remote team and organize an adventure where you'll have fun and learn something new.
Before taking off, create a list of all the sights you shouldn't miss in the new city, book a guide to help you get to know your destination, and make the necessary reservations for accommodation, museums, art galleries, and other attractions.
Build connections on Slack
Spark conversations with a remote team with meeting roulettes, watercooler prompts, and interest groups, all in Slack.


3 things to remember before you start

retreat planning
Plan ahead
Work retreats require advanced planning. You must arrange activities, accommodations, meals, transportation, and more. Assigning a dedicated planner who can create a solid retreat agenda will ensure its success.
However, an agenda doesn't mean you must schedule every second of the retreat. Your team will also need some downtime and relaxation, so make sure you leave some free time every day.
Make attendance voluntary
The best-case scenario is that everyone in the company wants and can participate. However, in distributed teams, there might be people who can't travel for whatever reason: lack of money, disability, etc. Make sure everyone feels free to refuse participation if that's their choice.
Also, consider possible ways to include those who want to participate but can't. Having them join brainstorming sessions or organizing a live/virtual happy hour is always an option despite some activities requiring physical presence.
Involve employees in the

planning process
The best company retreat is the one that everyone genuinely enjoys. To achieve that, you should invite all employees to participate in the process from the very beginning.
Before you decide on the retreat location, venue, and activities, run a survey and ask your team to contribute with ideas. Based on their previous corporate retreat experience, your team members can come up with spectacular ideas and help take the company offsite to a whole new level.
Support

team bonding

with Deel
Beyond company retreats, forming team connections requires small but frequent interactions. For example, a 15-minute chat with co-workers you don't get to collaborate with daily. Or, a new watercooler topic in a Slack channel that helps you discover colleagues with similar interests and hobbies.
With Deel, nurturing these interactions is effortless. Our connections plugin automatically creates Slack channels and groups team members with similar interests based on survey results. The plugin also has a Slack bot that sends watercooler topics to spark icebreaker conversations and sets up meetup roulettes to introduce new team members to one another.
Learn more about Deel's HR Slack plugins, or book a demo today to get started.