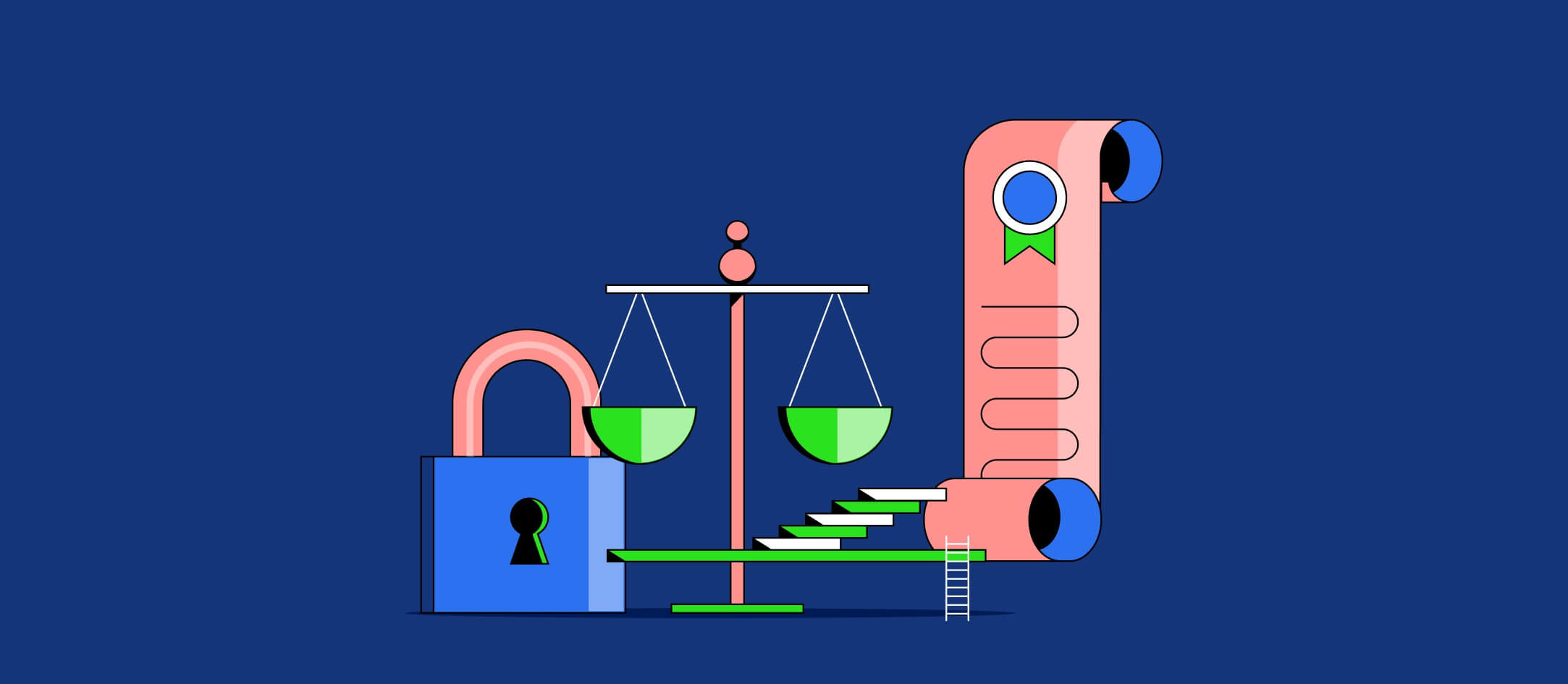 What is Tax Identification Number (TIN) for US and Foreign Persons
A Tax Identification Number (TIN) is a nine-digit number used for tax purposes in the US and other countries under the Common Reporting Standard. View all the different tax ID numbers and see the differences between SSNs, EINs, TINs and others.
Written by Anja Simic
September 10, 2021
A Tax Identification Number (TIN) is a nine-digit number used for US tax purposes in the US and other countries under the Common Reporting Standard. It's also known as a Tax Identification Number or Federal Taxpayer Identification. It can be used to identify an individual and a business or any other entity that is a part of the taxing system.
A tax ID number is a necessary requirement by the Internal Revenue Office (IRS) for every tax filing and tax return, statement, or report. Banks and other financial entities also use these numbers. Although different tax laws apply to citizens and businesses, everyone needs to have their own TIN. It is important to mention that TIN is also a requirement when filing for tax benefits.
You can fulfil all of your documentation regarding taxes online, on the irs.gov website.
Types of TINs
Any government-provided number can be used in the U.S. as a unique identifier when interacting with the IRS. A TIN is an umbrella term covering several identification numbers, all of them containing precisely nine digits. There are five primary types of TIN:
A Social Security number (SSN)
An Individual Taxpayer Identification Number (ITIN)
An Employer Identification Number (EIN), also known as a FEIN (Federal Employer Identification Number)
Adoption taxpayer identification number (ATIN)
Preparer tax identification number (PTIN)
What is the Social Security Number (SSN)?
A Social Security Number, or SSN for short, is used by individuals who have (or had) the right to work in the United States. This is the most common type of TIN. You can have an SSN regardless of your immigration status. SSN is a nine-digit number, formatted like this XXX-XX-XXXX. This number can be found on your social security card and is essential for obtaining social security benefits. It is also necessary if you want to exercise your right to get Earned Income Tax Credit.
It is the only TIN issued by the Social Security Administration (SSA), not by the Internal Revenue Service, although all of the TINs have the same format. In order to get an SSN, you need to fill in IRS Form SS-5, which is the application for a Social Security Card.
‍
What is the Individual Taxpayer Identification Number (ITIN)?
Individual Taxpayer Identification Number, or ITIN for short, is a tax processing number used by the IRS to aliens who may or may not have the right to work in the U.S., such as aliens on temporary visas and non-resident aliens. The ITIN is issued to persons who are required to have a U.S. taxpayer identification number but don't have one or aren't eligible to obtain an SSN. Often people who aren't U.S. citizens need this identification number to open a bank account.
How to obtain the Individual taxpayer Identification Number (ITIN)?
To apply for ITIN, you must complete IRS Form W-7. You also need to attach your federal income tax return, along with your application.
Since obtaining ITINs isn't always easy, the IRS has approved the use of acceptance agents to facilitate the process. They are usually colleges, financial institutions, or accounting firms.
When Claiming Exemptions for Dependent or Spouse
When you are filing for an income tax return, you need to have in mind the TINs of your dependants as well. Everyone for whom you claim an exemption needs to be included, as well as their TINs. In case your spouse or dependant doesn't have an SSN (and they aren't able to get one), you need to include their ITIN.
What is the Employer Identification Number (EIN)?
EINs, also known as an Employer Identification Number or a Federal Tax Identification Number, is a nine-digit number. It is used by employers, sole proprietors, small businesses, corporations, LLCs, partnerships, non-profit associations, trusts, estates of decedents, government agencies, self-employed individuals, and other business entities.
You can obtain an EIN by using a Form SS-4.
Since filing for taxes can be challenging, it is fairly common to ask for help from a third party. Many agencies and organizations are helping but since 2011, they need to have their own PTIN - Preparer Tax Identification Number. Every tax return or claim for refund filed by the paid tax preparer needs to include their PTIN. IRS is the only entity issuing these numbers, and you can apply online or by mail. In the case of a foreign tax preparer, who doesn't have a Social Security Number, special rules apply.
TIN vs EIN
Although EINs are a type of TIN, different rules apply. Individuals can use their own SSN, but businesses and corporations need to have their own EIN, also known as Federal Employer Identification Number. Unlike SSNs, EINs are issued by the IRS.
According to IRS suggestions, this nine-digit-number needs to be issued in certain situations. A new EIN is required when the business structure or owner changes. In addition, a condition must be met - a business needs to be legally formed.
The situation is a little different with sole proprietors. In the case where they are the only employee, they are allowed to use their SSNs. However, as soon as they hire at least one individual, they are required to apply for an EIN.
Foreign Tax Identification Number
To be able to pay their income tax and get their income tax return, foreign persons have two options; They can obtain an SSN by filing Form SS-T with the Social Security Administration, or, they can apply for an Individual Taxpayer Identification number, using the Form W-7.
Foreign Tax Identification Number for foreign independent contractors
When do you need a TIN as a non-US person?
Tax Identification Number is needed on all returns, statements, and other tax-related documents.
A TIN must be on a withholding certificate (in this case in Forms W-8BEN or W-8BEN-E, claiming your foreign status) if you as a beneficial owner are claiming any of the following:
Tax treaty benefits (other than for income from marketable securities)
Exemption for effectively connected income
Exemption for certain annuities
As of January 1, 2018, the U.S. Internal Revenue Service (IRS) requires that the Form W-8BEN include your foreign tax identifying number (foreign TIN). Your country of permanent residence issues your foreign tax identifying number.
If you are not able to provide a foreign TIN, the IRS excepts two reasons for missing a foreign TIN:
If your country of residence does not issue a foreign TIN
If you are not legally required to obtain a foreign TIN
You can find the list of Jurisdictions That Do Not Issue Foreign TINs on the IRS website.
Adoption Taxpayer Identification Number
IRS assigns ATIN to every child in the process of being adopted. It can last only up to two years. After that, the said child must have their own SSN.
Federal Government's help due to the COVID-19
Check your eligibility for the Coronavirus Tax Relief and Economic Impact Payments on the IRS' website here.
Deal with taxes hassle-free with Deel
Building an international team can be time-consuming, especially when compliance is involved. There are different local labor laws, taxes, and mandatory employee benefits for each country to keep up with. Luckily, Deel keeps up with it all for you.
Deel lets you hire anyone, anywhere in the world, within minutes. Plus, you can rest assured legal experts vet your contracts to be completely compliant, so your new hires are set up to work correctly in no time.
Want to learn how it all works? Book a demo today to find out.