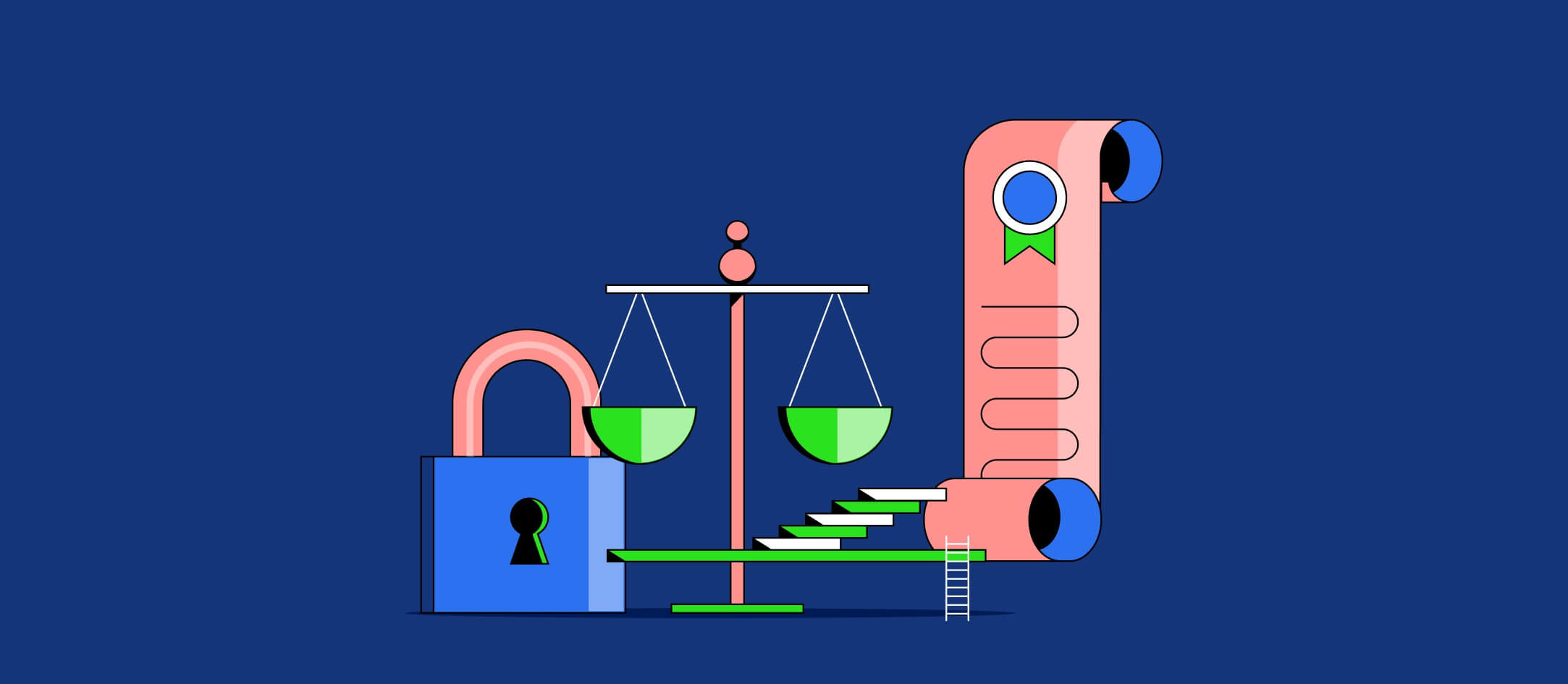 What Is IRS Form 1099-MISC and Who Needs It? (2022)
Form 1099-MISC stands for "miscellaneous information" and is used to report various forms of payments over $600 to the IRS.
Written by Anja Simic
January 28, 2022
Contents
Need help onboarding international talent?

Try Deel
One of the most common tax forms for independent contractors is Form 1099-MISC.
However, this IRS form is used by various taxpayers for several different purposes. It's been called the grab bag of tax slips (ok, we're calling it that), so we're breaking it down for easier understanding.
What is tax Form 1099-MISC?
1099-MISC is a tax form used to report various forms of payments over $600 to the IRS. The "MISC" stands for "miscellaneous information" (though it used to be called "miscellaneous income"), so it's true to its name.
Businesses file form 1099-MISC in order to report the following types of income:
rents: rentals of space or equipment
awards and prizes: from sweepstakes, lotteries, fantasy sports and the like
medical and health care payments including Social Security and Medicare taxes
income payments like crop insurance proceeds or research study payouts
gross proceeds payments to attorneys
cash paid for a notional principal contract (regardless if it's to an individual, partnership, or an estate).
cash payments for fish and related aquatic life as well as proceeds from a fishing boat.
Another use of this form is reporting payments of at least $10 in royalties or broker payments in lieu of dividends or tax-exempt interest.
Finally, Form 1099-MISC is used for tax fillings of earnings obtained through direct sales of consumer products for resale of over $5,000.
Importantly, businesses no longer use 1099-MISC to report non-employee compensation. As of 2020, these payments are reported under a new form: Form 1099-NEC. Or better said, an old form that's been recently reintroduced by the IRS.
What does this mean?
It means that contractors have a different form to fill out when paying self-employment taxes. It also means that if you, as a client, pay more than $600 to an independent contractor or a freelancer in a calendar year, you'll have to report it on a Form 1099-NEC slip, not a 1099-MISC.
To learn more about the 1099-NEC and how to generate one, visit our blog: What is IRS Form 1099-NEC: Everything You Need to Know
What are the differences between tax Form 1099-MISC and Form 1099-NEC?
Form 1099-MISC used to reserve box number 7 on the form for reporting nonemployee compensation greater than $600. However, the deadline to file 1099-MISCs differed from the filing deadline for Form W-2 (used for reporting employee compensation). To simplify things, the Internal Revenue Service re-introduced Form 1099-NEC.
NEC stands for "non-employee compensation", meaning businesses use this form to report payments over $600 to someone that isn't working for them as an employee. That can be any freelancer, independent contractor, or anyone who is self-employed. Any service provider that has received at least $600 from the business needs to receive this form.
The switchover to 1099-NEC forms occurred in the 2020 tax year. If you need to file taxes for 2019 or earlier, you should continue to use the old 1099-MISC forms to record those payments.
Are there any exceptions to the $600 limit?
A 1099-MISC needs to be filed if any of the following cases apply, even if the amount doesn't reach the $600 threshold:
Box 2 - Royalties: If you make a payment of $10 or more to property owners in order to use that property. This applies to intellectual property as well.
Box 4 - Backup withholding: If you were required to withhold money from someone because of a backup court order, you must report the amount.
Box 13 - Excess golden parachute payments: If you as an employer choose to exceed the average annual compensation for your employee, you need to include it in this form.
Who uses IRS tax Form 1099-MISC?
This form is a necessity for clients, trades, and businesses in order to report how much they paid to others within a calendar year. Small businesses, mid-sized companies, and large corporations file 1099-MISCs, from for-profit businesses to non-profit ones.
This form is also issued by trusts, by widely held fixed investment trusts, as well as ones for pensions and profit-sharing. Another example of an entity that uses this form is a non-exempt farmers' cooperative.
A note: If you have US contractors working for you from outside of the US, we've got you. From now on, Deel handles forms 1099 for this group of contractors, too! So, if your US independent contractors are living abroad, reach out to Deel to learn more about how you can handle their 1099 tax forms effortlessly.
How to fill in IRS Form 1099-MISC?
Before you begin filing...
Just like with any other IRS form, make sure that you have respected the deadline - in this case, it is the end of February, or if you've chosen electronic filling, the due date is March 31st. Payers have until then to send the form to the recipients, who are required to attach this form to their tax return when filing.
If you have more than 250 forms in a year, you need to file electronically, using the FIRE system - Filing Information Returns Electronically. If you have less than 250 forms, you don't have to efile, you can do it by mail, but you need to include Form 1096, that serves as a summary. If you choose to do it by mail, you should check IRS General Instructions for Certain Information Returns. It will allow you to obtain your designated mailing address, based on the location of your business.
Before you even get started make sure you have all the information. Your payee needs to provide you with the Form W-9. It is used to verify the identity of the payer and to obtain the most important info - taxpayer ID number.
Filling out the tax Form 1099-MISC
The form comes in three copies: Copy A, Copy B, and Copy C. You put the same information on both, but they go to different places.
Copy A goes to the IRS. Copy 1 goes to the recipient's state tax department, if needed, while Copy B stays with the recipient. Copy 2 is attached along with the recipient's state tax return, while Copy C stays with the payer.
When it comes to the data that you will need, both the payer and recipient need to disclose their name and address. However, while the recipient can use their Social Security number, the payer needs to include their taxpayer identification number.
The most important part of Form 1099-MISC is the boxes. They are used to indicate which kind of payment was made. For example, Box 1 is for rent, Box 2 for Royalties, Box 4 for Federal Income Tax Withheld, and Box 16 is for State Tax Withheld.
Another important checkbox on Form 1099-MISC is the one for the Foreign Account Tax Compliance Act filing requirement. If you have any foreign assets that may be subject to withholding under FATCA reporting, you need to acknowledge it through this form.
Filing FAQs
How do I file 1099-MISC forms?
To file online, the Internal Revenue Service uses the IRS Filing Information Returns Electronically (FIRE) system. You'll need to use a third-party software or filing service to generate the forms because the IRS doesn't accept scanned or manually-completed versions.
If you're filing fewer than 250 forms, you don't have to efile. You can send in your forms by mail instead, with Form 1096 included as a summary cover. However, you'll first need to request special scannable templates from the IRS website.
By default, you are expected to mail 1099s to the recipient's address. If you wish to deliver the 1099s electronically, you will need to obtain consent.
What is the deadline to file?
Provide a completed 1099-MISC to the payee by January 31st. However, the due date to file it with the IRS is February 28 if filing on paper, and March 31 if filing electronically.
What are the fines for missing the tax filing deadline for Form 1099-MISC?
If a business doesn't issue a Form 1099-MISC or files with incorrect information, the IRS may assess financial penalties. The late filing penalty ranges depending on how late the forms are submitted. If you need a filing extension, you can submit Form 8809 (Application for Extension of Time To File Information Returns) to the IRS by January 31 to request an extension.
How do I report a 1099-MISC on my tax return?
Income recorded in box 3 of the 1099-MISC is usually reported on the "Other income" line on your Form 1040.
In general, you should report all income earned, even if you don't receive a 1099-MISC. However, just because you must report the income doesn't mean that you will end up paying tax on it. You may qualify for various tax deductions or exceptions when you file.
I received a 1099-MISC but I'm an employee
Your employer should generally not be providing you with a 1099-MISC (though it's still possible to receive both). 1099-MISCs are for non-employees. Your employment income should be reported on a W-2 form, along with prizes, awards, business expense reimbursements, and travel allowances. If you receive a 1099-MISC, ask for a corrected W-2.
Tax forms you need as an independent contractor
As a payee and not the client, you are on the receiving end of forms, not on the providing end (though that being said, if you make payments of your own, you may also need to generate 1099-MISCs). You'll want to make sure that your clients file the correct forms for your earnings so your tax payments will be in order. If you earned self-employment income, your client should now be providing you with a 1099-NEC, not a 1099-MISC. You might also need the following:
Form 1099-G
For every tax refund that you receive, including tax credit and tax offset, you need to file a 1099-G. This form is also used for income you receive from a state, local, or federal government.
Form 1099-B
Form 1099-B is used to file income generated from the sale of various types of securities, and even some types of bartering that usually takes place online.
Form 1099-LTC
Even if what you received during a calendar year isn't taxable income, you still need to report. Form 1099-LTC covers income related to health and insurance payments, such as long-term care insurance, or payments received from a life insurance policy, in cases of unexpected and sudden deaths.
Form 1099-R
Payments from your IRA pension and retirement plan have their own form as well. They are filled under 1099-R, along with any profit-sharing program, insurance contract, or annuity. If you are receiving payments for disability, that income also needs to be filled under this form.
Form 1099-DIV and 1099-INT
For banks and other financial institutions who issue dividends and distributions to investors, there is a Form 1099-DIV and a 1099-INT for interest income.
Form 1099-K
Form 1099-K is only used by a payment settlement entity. For any reportable payment transaction, or better said any payment card or a third pay network transaction, a PSE makes a payment in the settlement.
Form-1099-S
The real estate market is well acquainted with the 1099-S. This form is used by anyone who closed a sale, or even an exchange of a property.
Tax reporting can seem to appear as complicated at first, but we hope this article has given you thorough guidance that will make it easier for you to determine which tax forms you need to file.
Handle 1099 forms like a pro with Deel
Too many tax forms for your liking? We get it - it can get overwhelming, especially if you're hiring both from the US and outside of it. Staying compliant with the local laws is the number one concern for many employers wanting to hire internationally, but don't let it stop you from diving into the global talent pool.
Deel ensures each contract a full-time employee or contractor signs is entirely compliant with local regulations. Finally, there is no need to learn a new set of rules each time you're ready to hire in a new country.
Sounds like the solution you're looking for? Read all about managing compliance seamlessly, or book a demo to see Deel in action today.
Disclaimer: this information is provided for informational purposes and should not be considered tax advice or a substitute for official IRS publications. Consult with an accountant or tax professional for help.