Since using Deel's Global Payroll, Change.org has saved more than 300 hours on admin each month.
Industry
Non-profit owned
People-powered technology that's changing the world
Change.org is the world's largest tech platform driving people-powered social change. More than half a billion people across 196 countries use their technology-driven petition and campaign tools to spark change, speak up about issues and advocate the change they want to see.
Distributed across more than 25+ countries worldwide, Change.org has had to work with countless payroll vendors, multiple processes, and used numerous platforms. The operational complexity was enormous and time-consuming each month.
Change.org initially worked with a legacy payroll provider but encountered several hurdles. Challenged by the lack of automation, running payroll became prone to errors that required extra time and attention to avoid. Along with frustrating slow support and a clunky user experience, the team found themselves in the market for a smarter, more effective solution.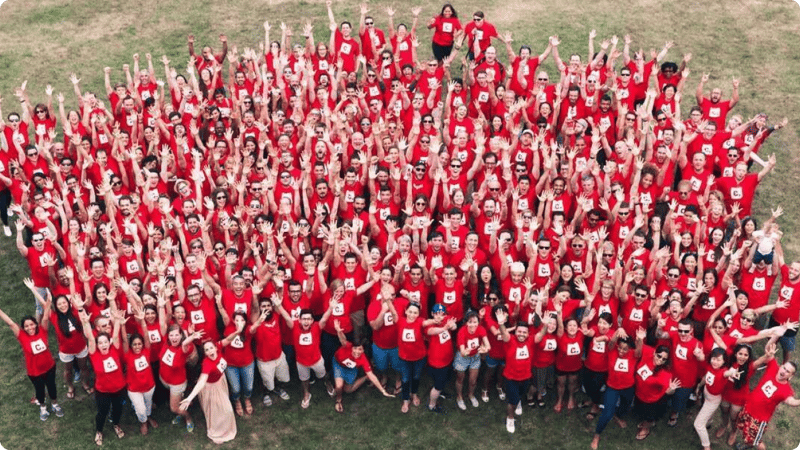 Elevated payroll takes Change.org to the next level
On the hunt for a platform with better support and usability, Change.org found Deel. Director of People Operations at Change.org, Allie Shulman, says that having access to immediate help was one of the main reasons they moved their business to Deel. "Our support specialist (at Deel) responds right away," she explains, "and that is such a pleasure."
Another of the main draws for Change.org's migration to Deel was that the platform is "more advanced and user-friendly," Shulman explains, having grown tired of outdated platforms that lack automation and support. "We wanted this elevated experience Deel provides," Shulman says, "and we don't think we can get that elsewhere." Whether dealing with an urgent payroll change or opening a new province in Canada, the Deel team is always there to help Change.org. From local legal support to handling all things compliance, Deel takes on the challenge of ensuring everything is automated, customized, and elevated.

"Other providers are stuck in the past in the way their platforms are built and the way their customer service works. We wanted the elevated experience Deel provides."
Allie Shulman · Director of People Operations at Change.org
Advocating better global growth for Change.org
Since using Deel's Global Payroll, Change.org has saved more than 300 hours on admin each month. They've also taken advantage of all the services Deel offers, including using EOR to retain employees needing visa sponsorship. This has helped Change.org to retain valuable team members by empowering them to live where they want, helping Change.org feel confident in the future of work for their team and company. They look forward to continuing to use Global Payroll and Deel's EOR model to keep the team that powers their technology-driven tools up and running.
Deel features they Love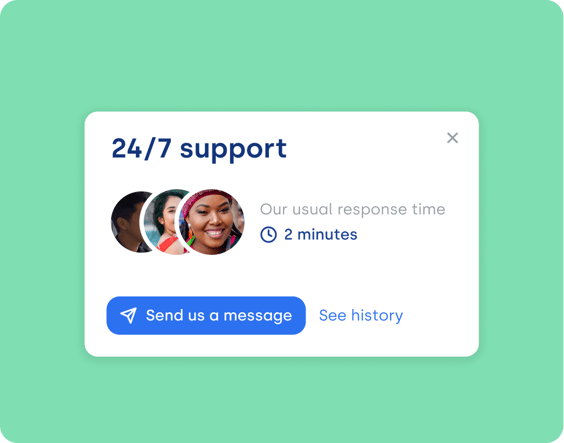 Support
Dedicated 24/7 support. If there are any issues, the team is on deck, ready to help.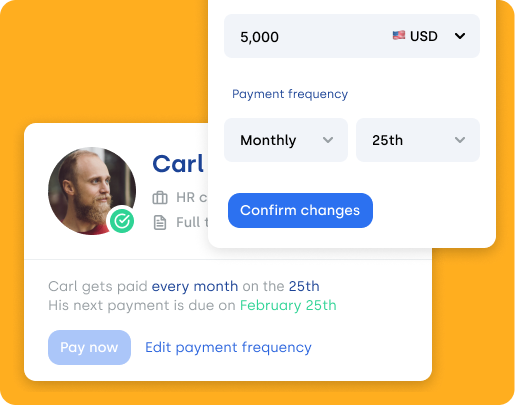 Payroll
Global payroll with the click of a few buttons, while easily ensuring compliance with local tax and labor laws
Deel makes growing remote and international teams effortless. Ready to get started?