How Eucalyptus cuts new market launch time to just three months with Deel
+15%
savings of hiring costs in Philippines
+100%
growth in revenue in 12 months
2x
rate of international launches
Bringing digital healthcare to the world
Eucalyptus is a healthcare technology company specializing in building digital experiences for patients. With four of its own healthcare brands—Pilot, Kin, Software, and Juniper—unified under its umbrella, Eucalyptus provides services like telehealth consultations, pharmaceutical delivery, and ongoing patient care in multiple countries.
Battling bottlenecks to swift global scale
Supported by the same venture capital investors that backed Canva, Airbnb and Spotify, Eucalyptus is on an ambitious mission to deliver its digital health portfolio to a rapidly expanding range of customers and markets around the world.

Having already set up shop in other countries like the UK, Eucalyptus knew how long it could take to establish a business in a new market. But as it eyed emerging opportunities in Germany and Japan, the company faced challenges in creating international corporate entities quickly or cost-effectively, given the different language barriers, legal complexities, and labor regulations.

Additionally, Eucalyptus had built patient support, internal operations and creative studio teams in the Philippines through a business process outsourcing (BPO) provider, but this was costly and didn't enable Eucalyptus to have control over its teams culture.
Simplified global hiring ramps up international expansion
Needing a solution to help it grow and move quickly, Eucalyptus explored several employer of record (EOR) options. It quickly settled on Deel, drawn in part by its ease of use, functionality, attentive customer service, and pleasant contracting experience.
Deel's EOR capabilities helped Eucalyptus establish itself in the German market, a key region for the company, within three months—a far cry from the 9+ months it took to set up its corporate entity in other markets. Eucalyptus is now also using Deel's Global Payroll to simplify its salary management.
Additionally, instead of being restricted by its BPO provider, Eucalyptus used Deel to onboard its team in the Philippines directly through the platform. Eucalyptus has invested these savings in more talent and a better people experience.
After partnering with Deel, Eucalyptus launched its business in Germany within three months, making the most of the timely opportunities that the market afforded it and helping it catch the commercial wave it needed to drive its rapid growth agenda.
Eucalyptus has also expanded its Philippines team to more than 100 full-time equivalent (FTE) team members, saving between 5 and 10% on the costs compared to its previous BPO provider. In just a few months, Eucalyptus increased its Philippines team by 30 people to create a new creative studio, strengthening its ability to acquire new customers.
As an added bonus, Eucalyptus used Deel to onboard new team members in South Africa, a country rich with skilled dietitian professionals, to service customers in similar time zones.
The future is hybrid
With Deel already supporting the onboarding of new talent in markets around the world for swift launches in strategically important countries, Eucalyptus is exploring how Deel Shield could be employed to further drive its hybrid work goals.

"Hybrid work is something that will become more important. We've always had the philosophy of being a hybrid company. And if we want to be a global business, how do we enable distributed work? We haven't built a mobility capability yet, but Deel Shield could help us do this," said Justin Teo, Head of International Expansion and Talent, Eucalyptus.

Beyond utilizing Deel Shield to enable a global hybrid work model, Eucalyptus plans to continue its global expansion at pace in partnership with Deel.
Deel features they Love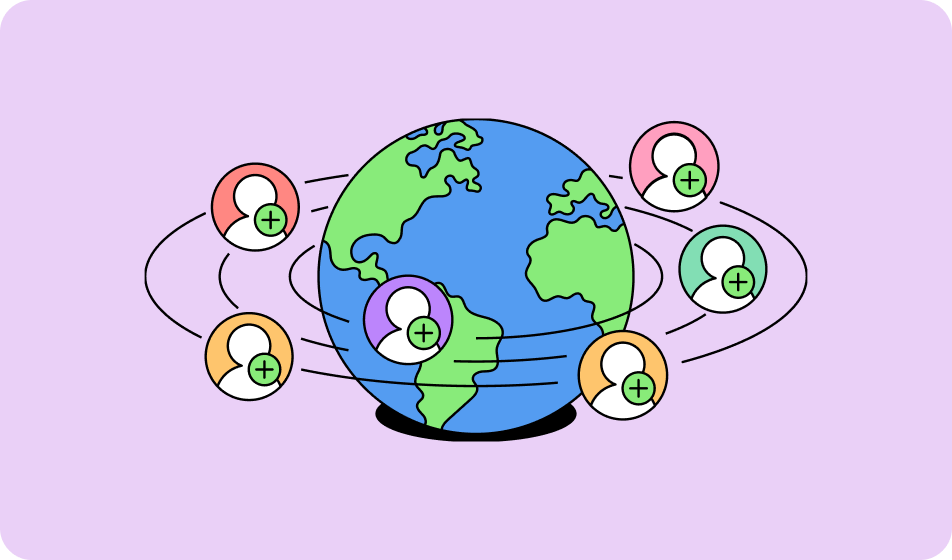 Easy and compliant global hiring
Deel's EOR offering, enabling businesses to hire talent in over 100 countries.
Deel makes growing remote and international teams effortless. Ready to get started?