How Fidel API effortlessly hired 43+ people from 10+ different countries using Deel
The future of money made programmable
Fidel API, a global financial infrastructure platform, enables developers to build programmable experiences when a card payment transaction occurs. London-based Fidel API is a global business founded in 2018 with offices in Lisbon, New York, and remote employees worldwide, working to create tools that transform how merchants and customers interact. They power real-time, event-driven engagements with best-in-class loyalty and rewards programs that help revolutionize processes like reimbursement and expense management.
Unscalable solutions = costly
Despite having multiple international entities, Fidel API needed a solution that would help them to hire full-time employees outside of their entity countries. Other industry solutions limited their payment options to a single currency, causing Fidel API to convert every invoice to British pounds, which just wasn't working for their global team. Their initial process proved unscalable, so they turned to the market for a more scalable solution, leading them right to Deel.
Finding a seamless software that pays off
While searching for the ideal global hiring and payroll platform, Fidel API knew exactly what they wanted. Deel's automated payments in 120 currencies were key to eliminating friction for Fidel API. Their Head of Finance, Tom Benians, stated, "Deel provided us with the convenience of being able to pay all our employees in literally one click."

Our extensive country coverage was a key feature that sealed the deal for Fidel API since they were looking to hire widely in the LATAM market. Automation also drew Fidel API to Deel. They wanted to cut down on human error and handle multiple contract types and payment options, plus be able to quickly review and approve in bulk while elevating their employee experience. Deel was the clear solution for Fidel API, "After starting using Deel, we saw a really positive change;" Beatriz Lourenço, Talent Manager at Fidel API, explains, "our internal teams finally had something that made their lives easier."
More than a provider, a partner
To date, Fidel API has employed more than 40 people from 10+ different nationalities through Deel and is saving more than 5 hours monthly streamlining global hiring and payments. They hope to continue growing with Deel in the future, "I see Deel more as a partner than just the provider; I know that you are partnering with us to make sure we can have a compliant workforce," said Lourenço. Looking forward, Fidel API hopes to start using Deel's localized benefits for employees living abroad and integrating Deel with their HRIS.
Deel features they Love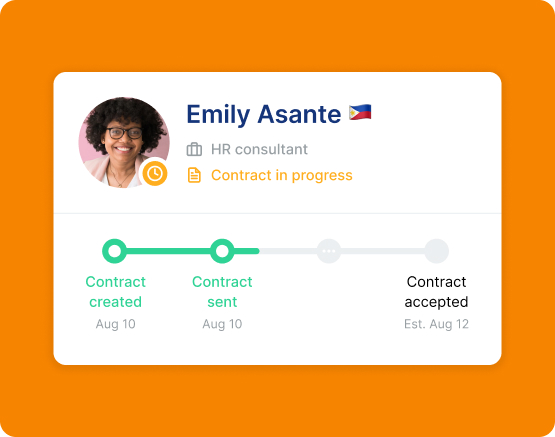 Automation
The possibility of cutting down the human error and handling multiple types of contracts and payment options simultaneously.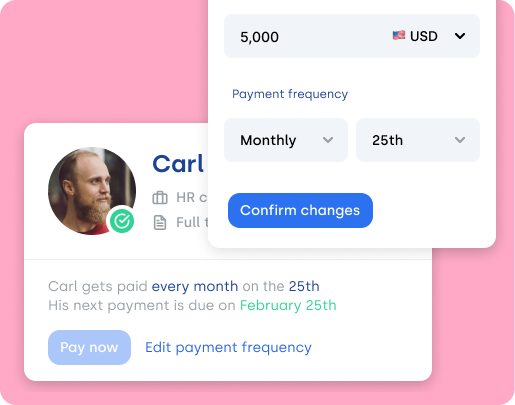 Payments
Payments in 120+ currencies were key to eliminating friction for Fidel API
Deel makes growing remote and international teams effortless. Ready to get started?