How Moralis doubled their workforce with Deel
150+
Hours saved per month
Simplifying decentralized applications development
Moralis founders wanted to solve one problem for developers: easily create the backend infrastructure needed to build a decentralized application on the Blockchain. It was too tricky for developers, especially new developers. To make the development as easy as possible, they founded Moralis, a Web3 Development Platform that provides a single workflow for building high-performance Dapps.
Moralis takes care of everything in the backend, like fetching the data and indexing from the Blockchain. Typically, an entire backend team is needed to do this from scratch, but with Moralis, developers save up to 87% development time and cost.
With over 90 employees from 39 nationalities, Moralis raised their Series A during May 2022 and has over 225,000 developers using their platform today.
Unsure about compliance and struggling with global payments
In 2021, Moralis needed to hire several engineers to scale their developer teams faster.

At that point, they already had numerous internal agreements but no way to validate if they were locally compliant, nor a way to tailor them to their team members' needs. This left them unable to answer many of the questions they received about the agreements from their workforce.

As their team grew fast, payments became a more significant challenge. They struggled with various currencies and different times of the months when payments had to be made depending on the country.

It was then that they realized they needed help with localized agreements and with global payments.

"The user experience was also important to me, I wanted to go in and create the agreement in a few clicks. For me, it was almost a dream to find something like [Deel], because I didn't know a solution like that already existed," said Lizette Kuld, Head of People & Culture.
Moralis' instant crush on Deel
They first went to a competitor but didn't receive a reply for two weeks. Deel replied in just one day.
"I really felt an instant connection with Deel. I realized things were moving fast, and the team was flexible and keen to fix things according to our needs. Within only two weeks, Deel had onboarded us, had the call with the contractors, and made the first payments for 70+ people," said Kuld.

Moralis offers the Contractor and EOR model to their candidates so they can choose depending on their needs and desires. They also use Deel to provide perks to their team members through Deel's Expenses feature.
Building a better future together
Since working with Deel, Moralis has saved over 150 hours per month (equivalent to one position) and has doubled its workforce.

Now that they're hiring for additional roles, the team plans to use the Market Salaries Insights tool to ensure they pay according to local market rates.

"The platform experience is great, and not only for me but also for our team members who use it. They are always saying how easy it is to add things like hours or expenses, and they find it great that they can withdraw their money in crypto," said Kuld.

Moralis has also integrated its HRIS with Deel so that contracts are easily created after fetching the data automatically from the HRIS tool. .

"I enjoy seeing how we grow together [with Deel]," said Kuld.
Deel features they Love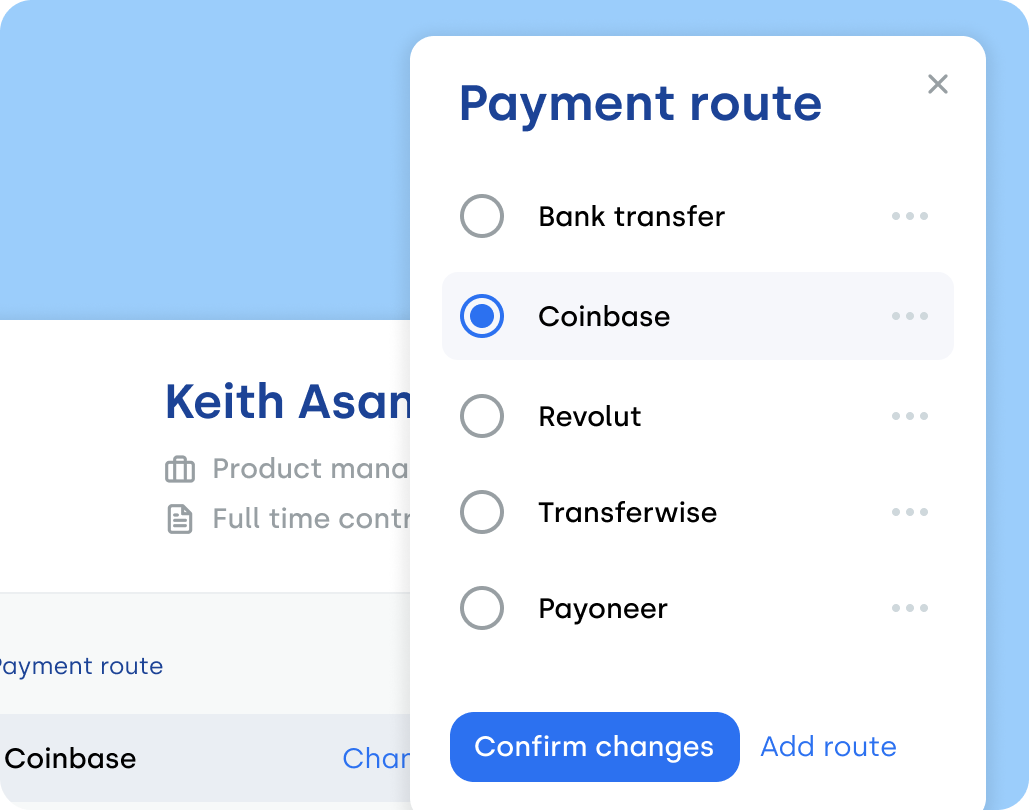 Crypto Withdrawals
Many contractors from Moralis take advantage of the ability to withdraw their money in cryptocurrency.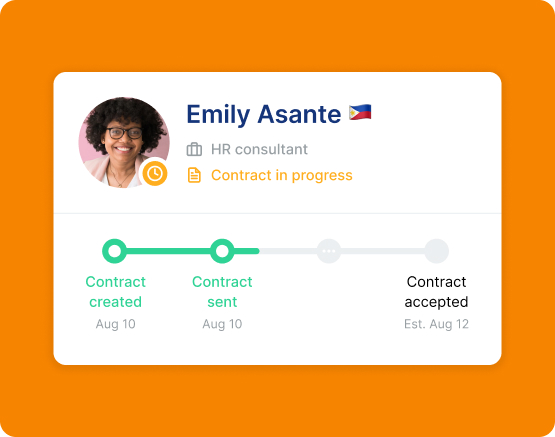 Deel Speed
Within only two weeks, Deel had onboarded Moralis, had the call with the contractors, and made the first payments for 70+ people.
Deel makes growing remote and international teams effortless. Ready to get started?