How Platzi used Deel to expand their company and hire international talent
Location
All over the world
With Deel since
August 2019
Get to know Platzi 👋
Platzi is an online education platform with more than 1,500 courses and 17 schools in areas such as artificial intelligence, design development and engineering, marketing, business, leadership, professional growth, among others; making it the largest technology school in the Hispanic world. Only 38% of the global population has accessed higher education, Platzi wants to change this and increase opportunities for people living in Latin America. Platzi is remote first, which allows it to attract the best talent no matter where they are located.
Expand the company to other markets and make a dream come true
Platzi's dream is to break the cycle of poverty in Latin America through effective online education. Platzi's mission is to develop talents in AI and technology for companies, leaders and creators in Latin America, it is about transforming people's lives through education and for that it needs the best talent in Latin America and throughout the world. Knowing first-hand the power of technology, Platzi knew they needed one that moved faster than hiring regulations to be able to incorporate talent internationally and in compliance with the laws.
Solution
How they did it with Deel
In the last two months, Platzi hired more than 30 people in Latin America and beyond, teaming up in Colombia, Mexico, Chile, Spain, Canada, the United States, to name a few. Deel has allowed them to have talent around the world to fulfill their expansion plan, and has not only facilitated hiring but has allowed them to offer added value to their talents: being able to pay them on time and considering personalized requirements. The incorporation of new talent to their team has been practically immediate using Deel as a platform.
While Freddy and Christian, the founders of Platzi, had to grow their dream between trips, today they and their team can manage it with comfort and peace of mind from anywhere in the world.
Incalculable peace of mind from complying with legal regulations
Platzi today has the security that their contracts made with Deel meet the legal requirements of each country and they can concentrate on having the talent they needs to grow, without worrying about where they live. That security also translates into time saved. Hiring without having geographical limits expands the offer and obviously speeds up your processes.
"One of the things that we have solved since we have been remote and with the help of Deel has been the hiring of great talent without looking at where the person is located, without major legal complications, but based solely on the skills and capabilities of the candidates. That is, we can without any inconvenience search for talent around the world and make international hires without major complications. Deel has definitely been a great ally in this sense", Adriana Medina, Vice President of Human Talent & Platzi ops.
Deel and Platzi come together with the same mission: to give everyone opportunities to change the world through education and work.
Deel Features They Love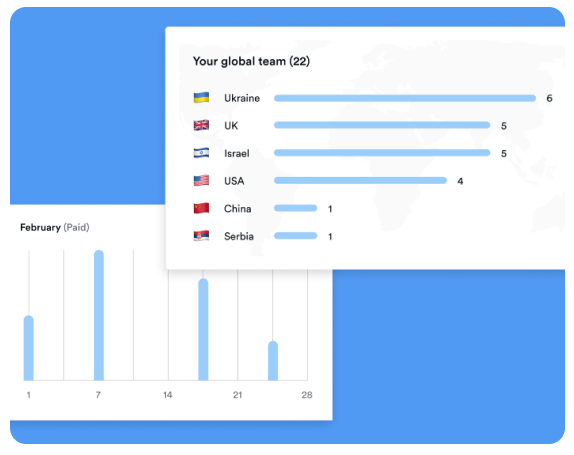 Easy HR management
Deel's platform simplifies management. You can hire the collaborator you want legally, knowing the holidays, providing bonuses and extra benefits, all adapted to each country in which they live!
Learn more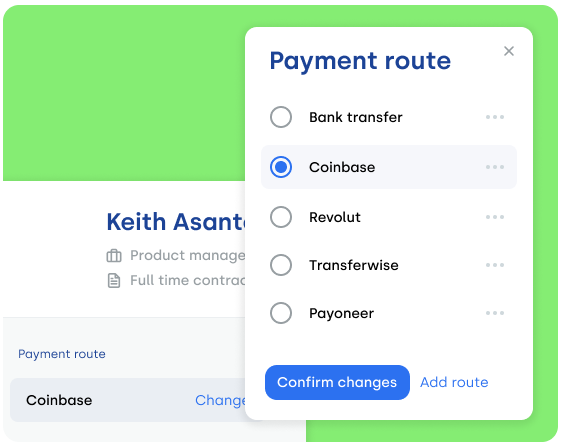 Easy Payments
Without much effort, they manage to pay all their collaborators on time and with their favorite method (we have more than 120 currencies including cryptocurrencies).
Learn more