How SiteMinder confidently expanded in global markets while staying compliant with Deel
2-3
Days saved on admin, monthly
Global compliance is top of mind
Founded in 2006, SiteMinder has become the world's leading open hotel commerce platform, designed for hotels and accommodation providers to sell, market, manage, and grow its business.
Headquartered in Sydney, Australia, SiteMinder is a global company with offices in Bangkok, Barcelona, Berlin, Dallas, Galway, London, and Manila. Today, the company generates more than100 million reservations worth over US$35 billion in revenue for hotels each year.
With employees working around the world and new offices in the works, ensuring compliance with local employment and tax laws was a constant challenge for SiteMinder. Because it's a publicly-listed organization, the company is subject to stringent audit and regulatory compliance standards.
Consistent processes offer simplification and scale
SiteMinder needed to comply with the employment and tax laws in a number of regional markets where it was expanding and its previous employer of record (EOR) lacked the streamlined efficiency they needed.
"I was seeking something that was simpler, more globalized, scalable and, for me, a better level of customer service," said Bec Donnelly, Vice President of People at SiteMinder. "The push came along to seek a simpler globally efficient and scalable solution."
Choosing Deel was an easy decision; the platform simplifies SiteMinder's global compliance and provides the scalability needed to be globally consistent with its HR operations around the world.
New efficiencies lead to confident expansion
Since partnering with Deel, SiteMinder has seen new efficiencies in its employee hiring processes in international markets. This gives Bec confidence in her company's ability to hire new people to scale in countries where it wants to expand.
"Deel is currently supporting us with around 52 employees spread out across around 11 countries at the moment," said Donelly. "The benefits of Deel's dashboard allows us to effectively manage these 52 people from one platform. It also allows greater efficiencies for our payroll teams globally."
Using Deel's dashboard, Bec now feels more assured that SiteMinder's team members are being paid, employed, and serviced correctly within their own countries and time zones.
"Transitioning to Deel has saved us approx 2-3 days per month in administration time and costs. We used to have multiple people across the globe trying to coordinate and diagnose issues or run manual processes. The time saved includes multiple salaries and productivity time."
"Deel provides in-country support with clear processes. The easy to use platform ensures we can streamline operations across our whole organization, from our talent acquisition team through to accounts payable, and understand when and who they need to engage with. It's simplification in motion."
Deel features they Love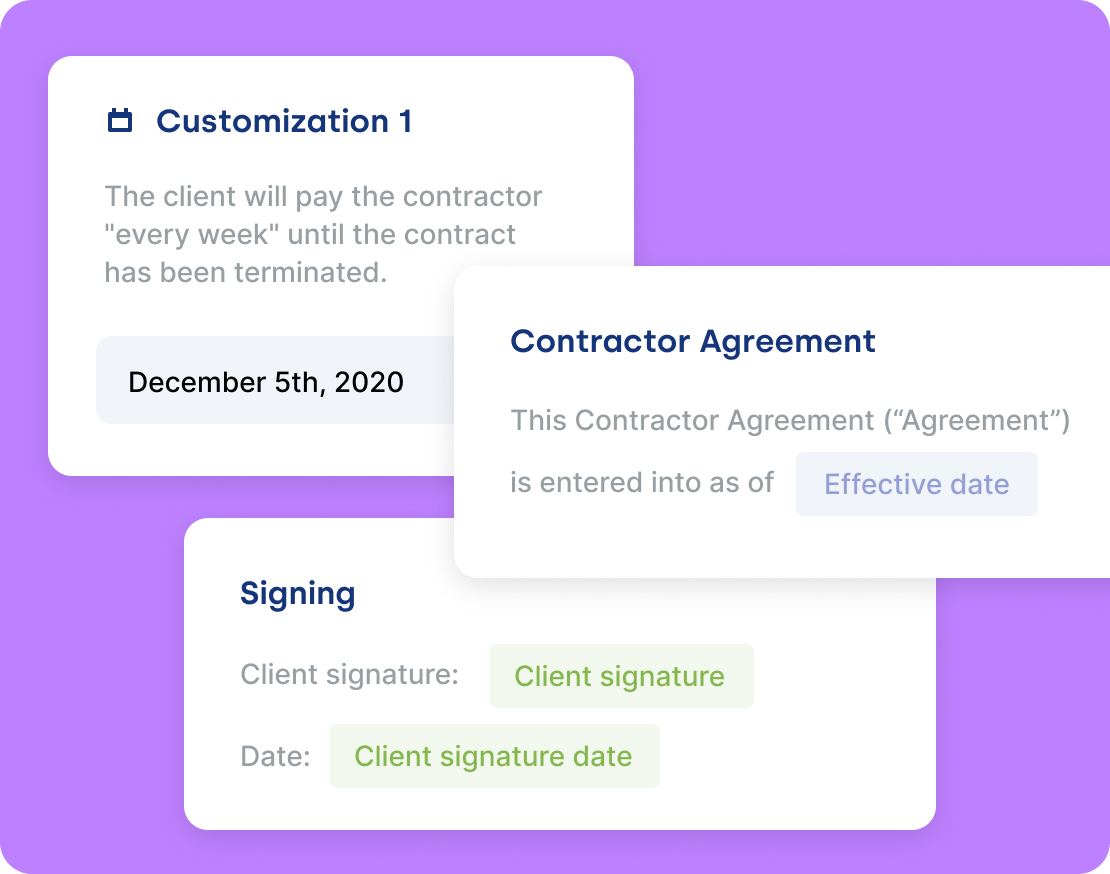 Compliance
Making sure everyone is hired in a compliant way, anywhere, is key for SiteMinder.
Deel makes growing remote and international teams effortless. Ready to get started?