How health startup Us2.ai is going global with Deel
Meet Us2.ai
Us2.ai is here to solve worldwide health issues in a very modern way. While echocardiography is commonly used as an affordable front-line tool used to detect, diagnose and evaluate heart diseases, the process of acquiring, measuring, and analyzing the images is time-consuming. Introducing Us2.ai, a health tech startup established in 2017, set to democratize access to high-quality, consistent, and inexpensive echocardiogram analysis through artificial intelligence.
The roadblocks of regulatory red tape
In an effort to broaden its reach, Us2.ai looked to expand its presence across the United States, European Union, Australia, and New Zealand. However, the health tech startup was confronted with a common challenge many startups face: how to expand its talent search and efficiently hire new remote employees across the world. This challenge was exacerbated during the peak of COVID-19, when global border restrictions limited the ability to expand its workforce and diversify its competencies.
The team discovered that, while crucial to international expansion, incorporating entities across the world is expensive and takes months to complete. With different regulations across each country, it felt impossible for Us2.ai to access global talent while avoiding huge compliance costs.
"As a Software-as-a-service company, it's important for Us2.ai to be available globally. Opening sales offices requires us to deal with numerous compliance regulations, legal work, administrative tasks, and all the associated fees. On top of that, getting the right talent fit in terms of skills and culture is no easy feat for a startup with a tight budget either," said Shao Yin Tai, Head of Finance.
It was time to search for a solution.
Overcoming hiring challenges with Deel
Facing these challenges, Us2.ai turned to Deel. Us2.ai used Deel's Employer Of Record (EOR) service to navigate challenging statutory requirements across the US, EU, and ANZ regions, enabling the startup to rapidly expand its international presence.
With Deel EOR, Us2.ai was able to bring on board 8 new international hires to quickly expand their footprint across the new countries—a feat that would have taken months to complete on their own. Deel EOR also enabled Us2.ai to hire talents as full-time employees with complete benefits and diverse, localized perks, rather than independent contractors, which helps attract global talent.
"Deel was by far the most comprehensive and easiest to manage HR platform out of the three solutions we evaluated. We also loved that the cost of using the platform for hiring was flat across all levels - assuaging our fears that premiums might go up for more experienced talent hires," said Tai.
Us2.ai also used Deel's versatile capabilities to securely digitize, store, and organize HR documents, eliminating nearly all of its paper-based processes in hiring. This helped Us2.ai increase operational efficiency while saving on unnecessary administrative expenses. A key example of this was that onboarding for international employees was reduced to just three hours by using Deel.
Much improved user experience
Deel platform has also vastly improved the team's user experience and is helping Us2.ai connect its now-international workforce no matter where they reside,
"Whether our employees are located in Singapore or abroad, we want to give everybody the same standing, benefits, a common working space, and an equal platform," said Tai. "While Us2.ai is fully remote, we've started to bring our entire global workforce together at least once a year to meet, get to know each other better, and brainstorm new ideas in person. It really makes a difference, and it's important for us to take a cultural approach in scaling internationally so that we're setting ourselves up with the right talent that is instrumental in driving business success."
Expanding accessible healthcare services across continents
Backed by their new global hiring solution, Deel, Us2.ai was able to secure talent across US, EU, and ANZ regions in its latest round of hiring, helping the health startup expand its services across the world. The new talent hired in the US also enables Us2.ai to participate in key industry events that they would not have been able to attend without increasing the brand's visibility and presence in North America.
"In the field of healthcare, timeliness, and accuracy of diagnosis and management could make a world of difference in patient outcome. At Us2.ai, we believe that delivering technologies like artificial intelligence in clinical settings accelerates our mission to automate the fight against heart disease. We're delighted to have found a partner that shares our belief in the transformative power of technology," said Tai.
Looking forward, Us2.ai plans to leverage its strong expansion momentum to continue delivering on its mission to make good heart health accessible to everyone.
Deel features they Love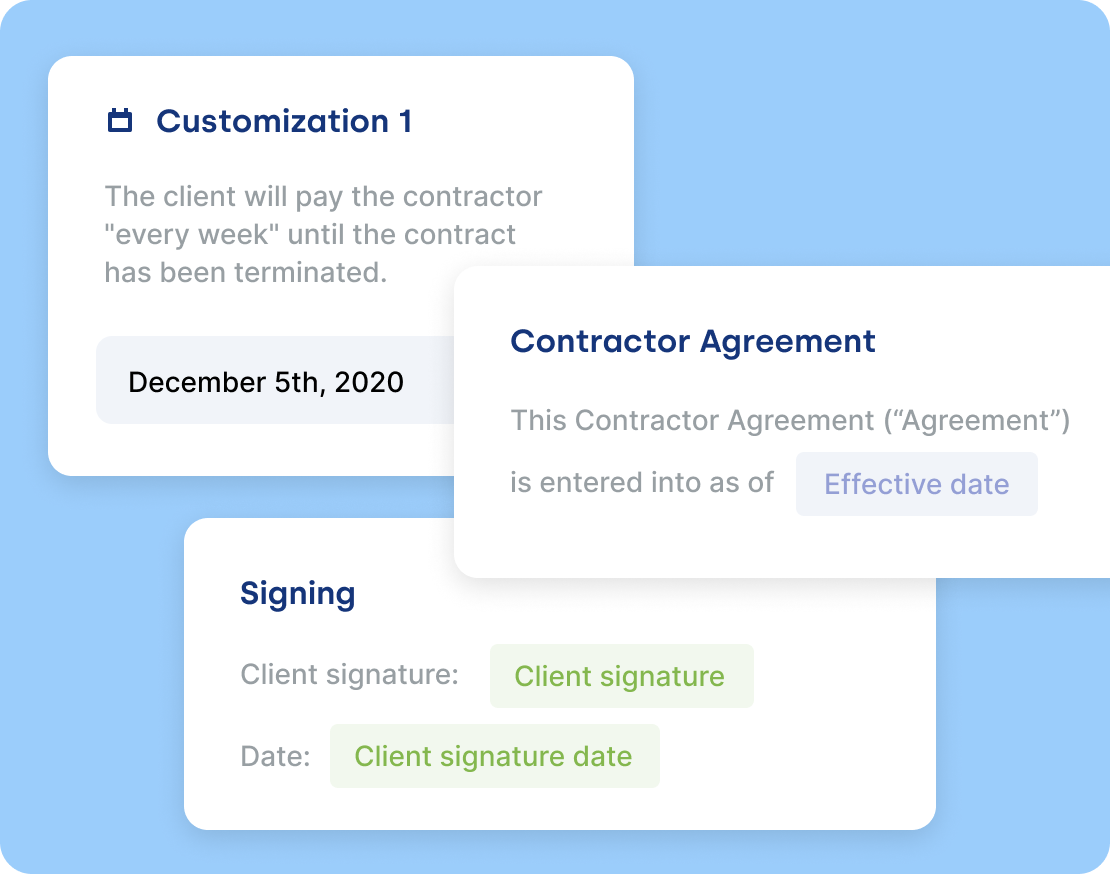 Concise compliance
Making sure everyone is hired in a compliant way, anywhere, is key for Us2.ai.

Deel makes growing remote and international teams effortless. Ready to get started?