How video editing service Video Husky turned compliance woes into global contractor hiring wins
On Deel Since
September 2020
Meet Video Husky 👋
Video Husky makes editing videos easy for anyone and any business. They help content creators create quality, on-brand videos without being an expert editor without hiring a freelancer. Video Husky helps companies turn their video creation process into an efficient production line for one flat fee.
Avoiding tax and legal penalties
Before Deel, Video Husky used PandaDocs for contracts and Wise (Transferwise) for payments. There was no "issue" in terms of usability. However, there was one big red flag: compliance. Working with over 50 contractors around the world, and as an American company, there's potential for things to go wrong, like collecting W8 forms. Their biggest worry was doing something wrong tax-wise and, in turn, getting penalized for it.
How we Deel with it
In a matter of minutes, Video Husky took those compliance fears and threw them out the window. With Deel's tax compliance and contract compliance features, Video Husky can ensure they have all the correct documents and legal information needed to be compliant with local laws around the world. Deel makes managing over 50 contractors easy, and they don't have to worry about anything falling through the cracks.
Winning the compliance game
Becoming fully compliant was the most significant benefit for Video Husky, and handling every contract efficiently through Deel was undoubtedly another plus. Getting access to compliant contract templates gave Video Husky peace of mind that they followed all local labor laws correctly without becoming incorporated around the world.
Deel features they Love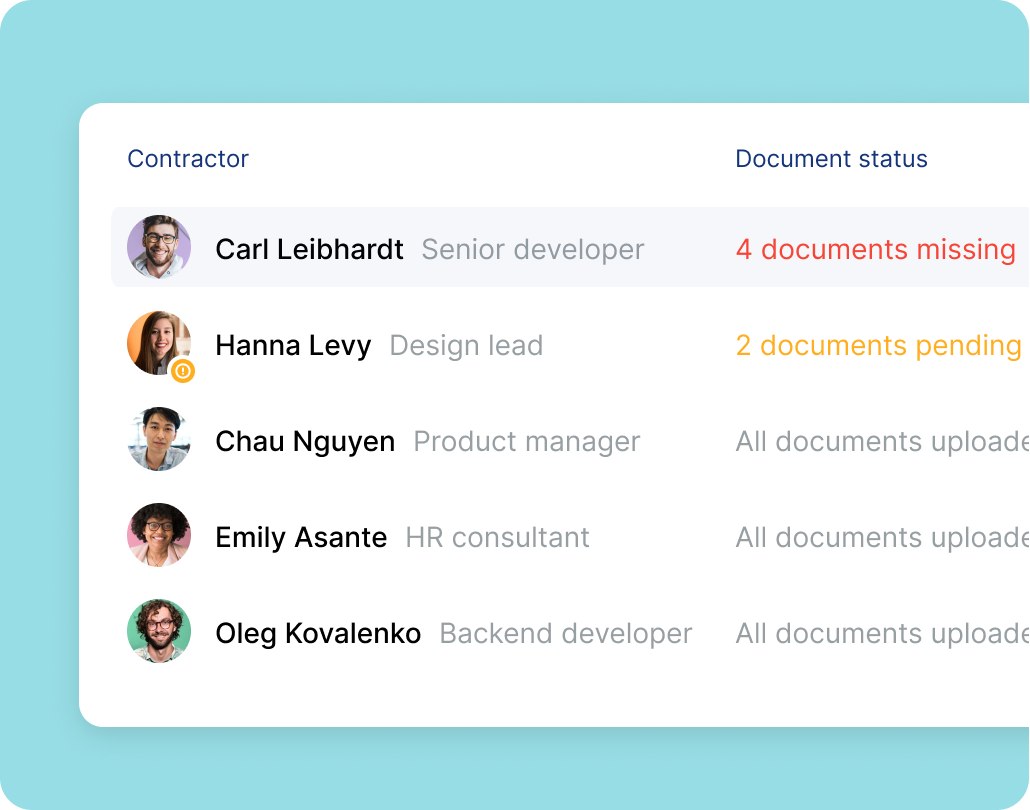 Legal Compliance
Manage tax, legal, and contract documents all in one place so you can follow local labour laws with certainty.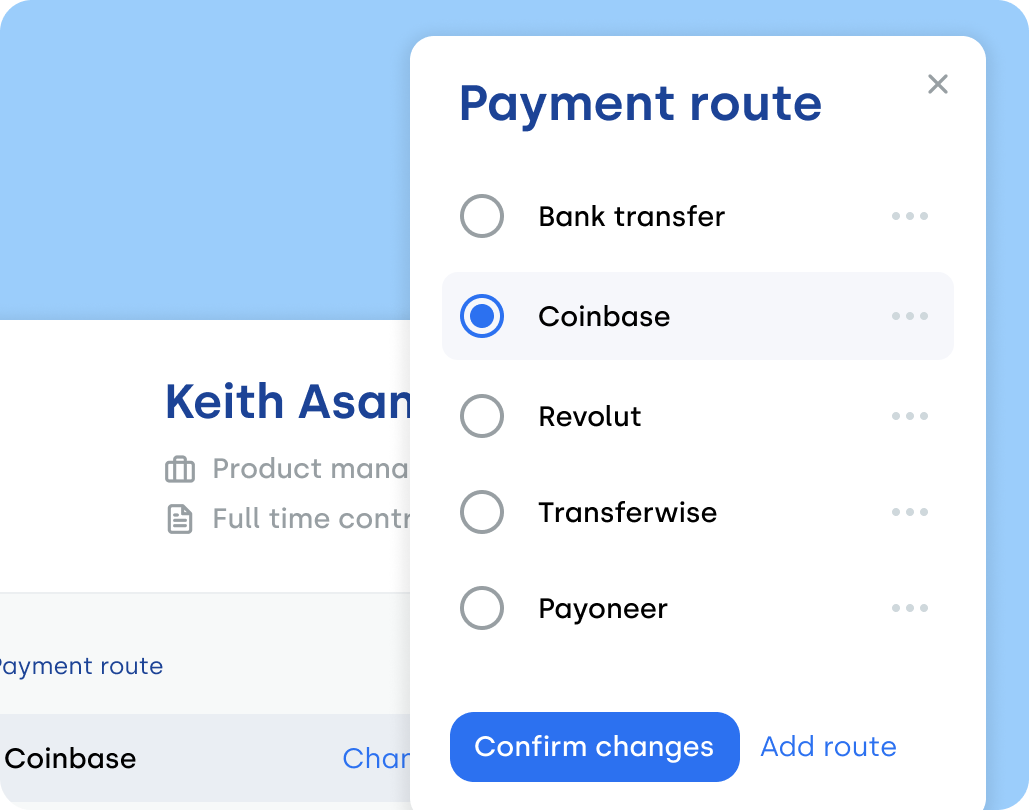 Payments
Pay your team members on time, and with flexible payment options to suit their needs.
Deel makes growing remote and international teams effortless. Ready to get started?