Zip Co champions worker mobility with Deel
Industry
Financial Services
30%
reduction in compliance costs
20%
less time spent on admin and workforce management
The company simplifying how people pay
Founded in Australia in 2013, Zip Co's mission is to be the world's first choice for payments, everywhere and every day. Zip Co gives consumers, merchants, and businesses around the world access to transparent, flexible, and interest-free credit, disrupting the age-old credit card model.
The cost of compliance
Zip Co has been on an incredible growth journey, supporting tens of thousands of retailers, millions of active customers, and a workforce of over one thousand worldwide.
As a globally distributed team that values flexibility, Zip Co needed a HR solution that could support worker mobility in countries where it didn't have its own corporate entity. Zip Co's previous solution was expensive and did not offer a singular dashboard to view and manage employees. Compliance work became time consuming, draining their resources, and the team knew it was time to find a new platform that would give them better results.
Seamless global mobility and flexibility
With Deel, Zip Co can facilitate employee moves with ease. Employees have been successfully relocated in Israel, France, Mexico, Thailand and Cyprus, all in record time.

In fact, recently, a new employee was set to start work in Cyprus on the first day of the month, but local tax regulations delayed their payroll onboarding

"I honestly thought there was no way we would solve this issue before the mid-month payroll cut-off date, but thanks to the expertise of the Deel team and easy setup, we made the cut off and the employee was paid on time." said Emma Leipold, Senior Global Mobility and Total Rewards Partner at Zip Co, "I know I can rely on my account manager and that's a big weight off my mind."

Being able to view the status of each employee on the Deel dashboard and quickly address any outstanding action items makes Zip Co's work quicker and easier.
Affordable and easier than competitors
In addition to the speed and ease of use benefits, Zip Co has seen a 30% reduction in compliance costs and cut time spent on admin by a fifth since moving to Deel.
"Deel helps me get things done quicker, easier and more cost effectively. We can offer unparalleled worker mobility and flexibility which our team values," said Leipold.
Zip Co continues to grow globally, so having access to a robust global HR platform for talent retention and attraction is a competitive advantage
Deel features they Love
API Integrations with other Systems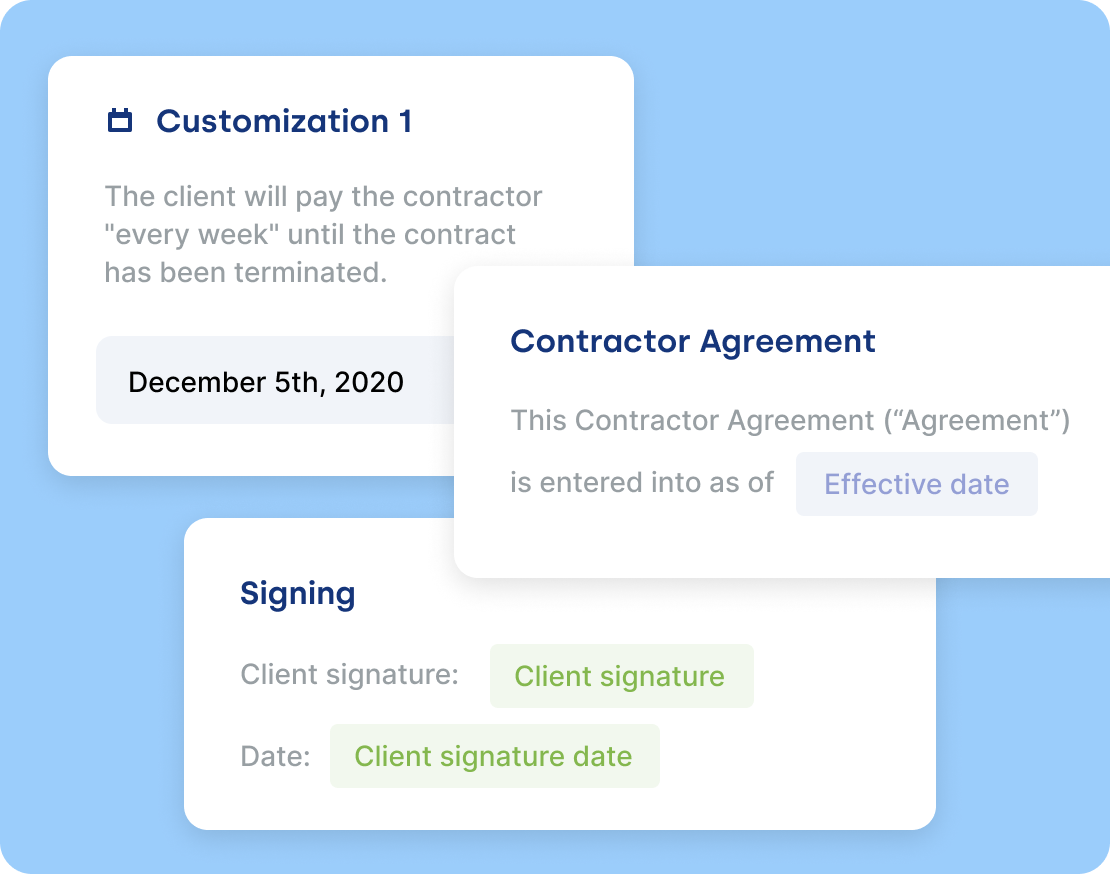 User friendly platform
Deel makes growing remote and international teams effortless. Ready to get started?