Here's why teams prefer Deel for global HR and Payroll
Scale up, down, and all around
Deel stands out from competitors by consolidating international hiring, payroll, and HRIS into one platform. We let you manage contractors, EOR employees, and team members hired under your own entities, all in one place, so setting up any team is very flexible.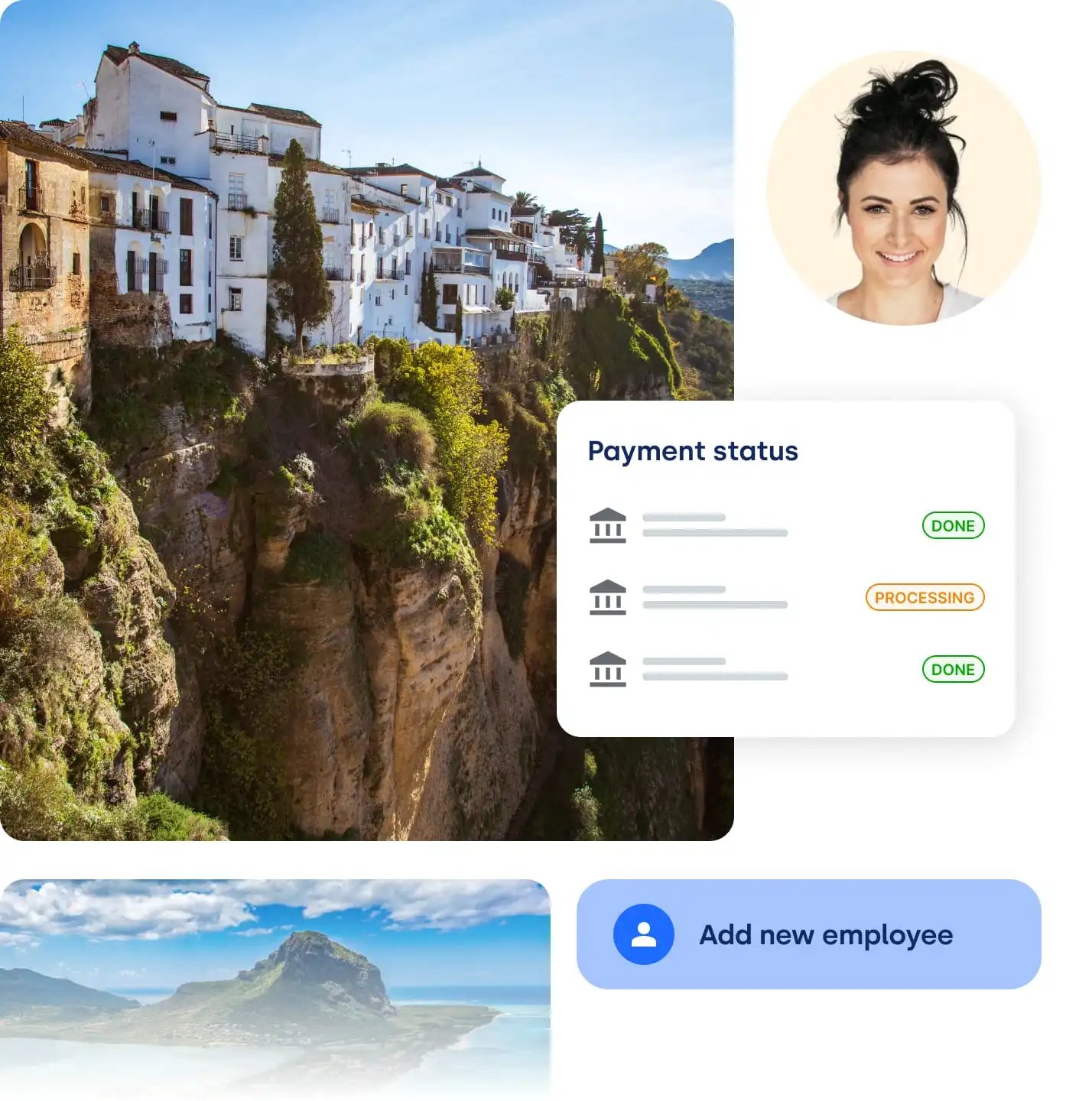 Grow your team with everything you need
With built-in contracts, visas, background checks, payroll, equipment, benefits, equity, integrations, and so much more, our plug-and-play platform is customizable to suit your team's needs.
Built-in Background checks, Visas, Equipment, WeWork Passes
Onboard contractors, EOR employees, and direct employees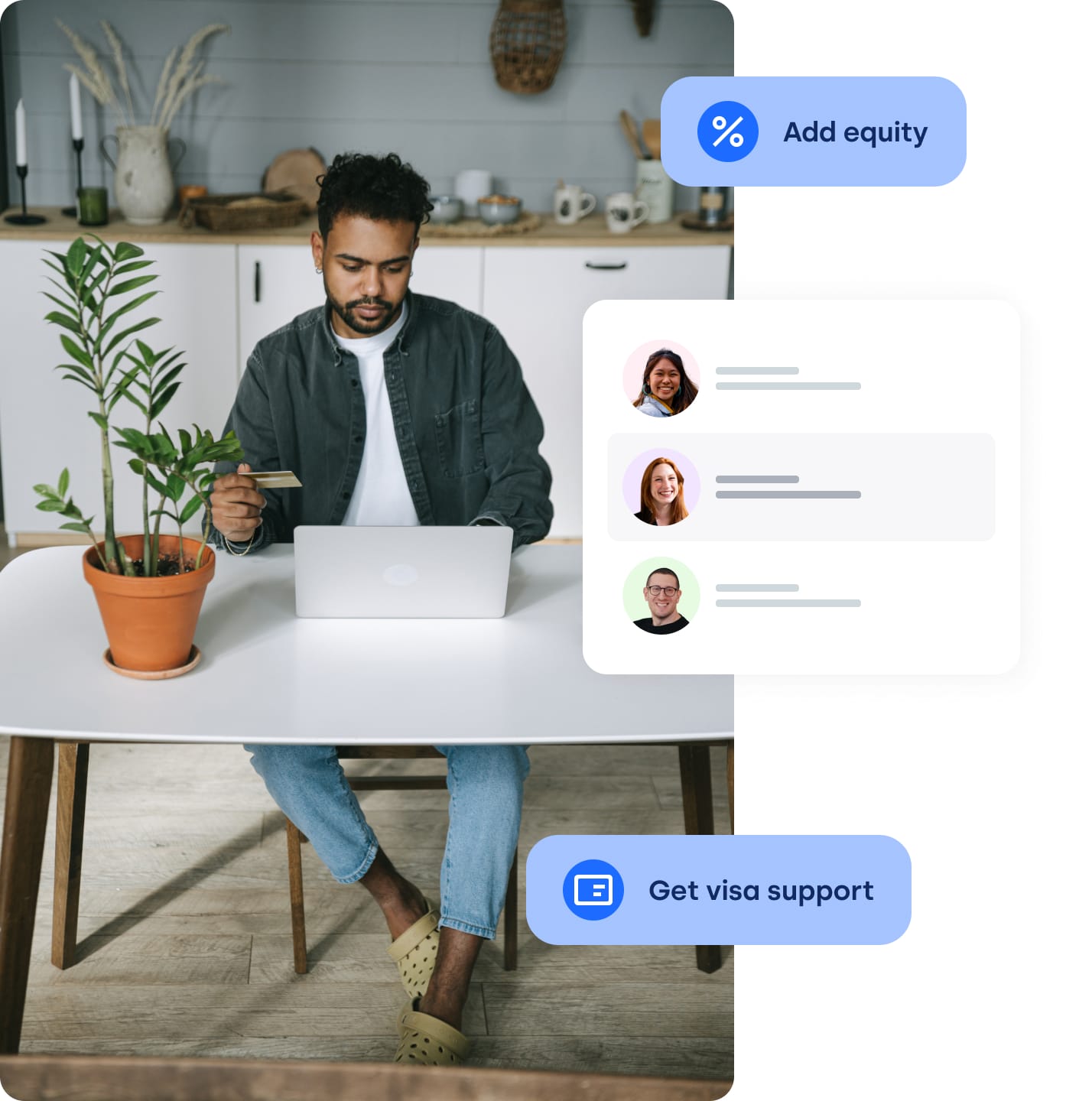 Rely on 24/7 in-house and multi-channel support
Deel offers the fastest in-house support in the market. Other providers work with external partners, creating an inconsistent level of service across locations. Additionally, onboarding is often self-serve or handled via email, slowing it down.
In-house dedicated CSM and onboarding support in your timezone and language
Multi-channel support 24/7 in-app chat for you and your teams: Email, WhatsApp, Phone, Call back requests, Video calls, Slack for enterprises
1.25min First Response Time
In-country HR Experience team for EOR employees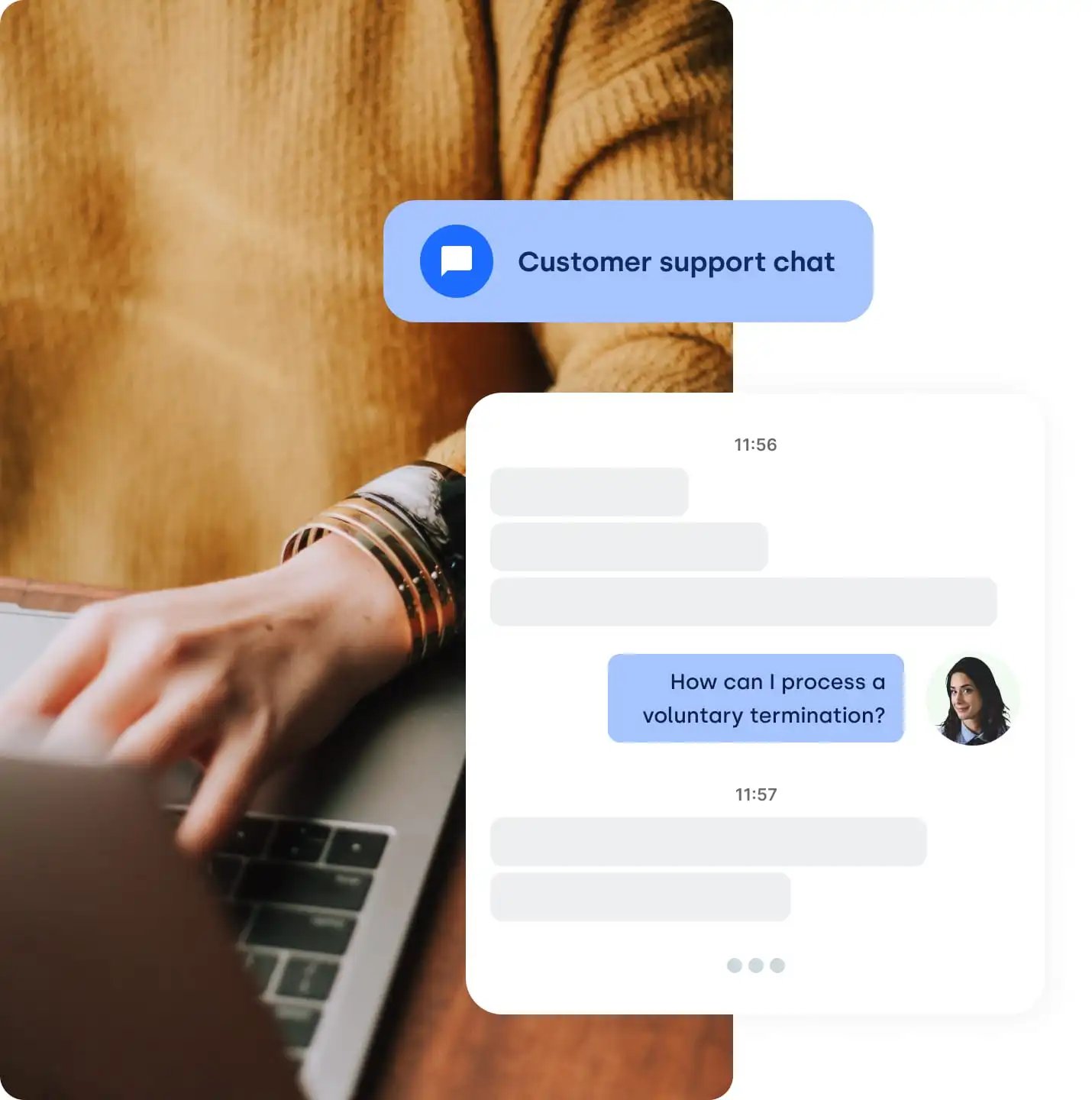 Hire wherever you want; we mean it
Deel has the best coverage on the market, using our own infrastructure to ensure quality service. Most competitors have less coverage or work with partners for their entity setup, meaning they don't have control of the end-to-end experience.
Owns a network of entities in 100+ countries
350+ in-house payroll and legal experts
Same level of service guaranteed in every country
Native payroll, 100% in-house processed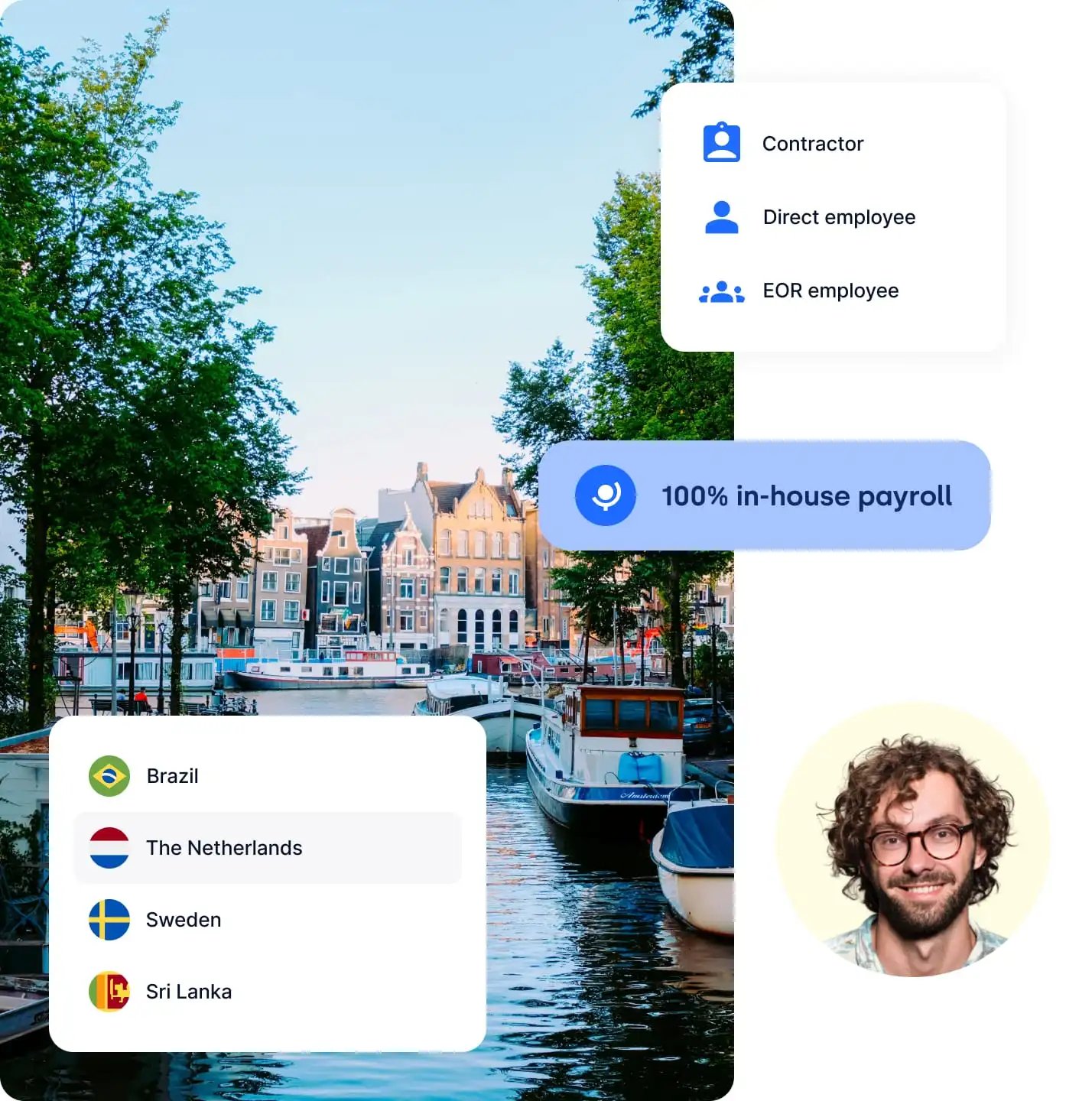 Automate anything for your workflow
Deel has everything to help you work efficiently on a global scale. We're the only platform with fully customizable settings for onboarding, payroll, contract changes, 14+ payment options, and much more.
Flexible payment schedule
On-platform amendments
Customizable reports and contracts
API and 20+ integrations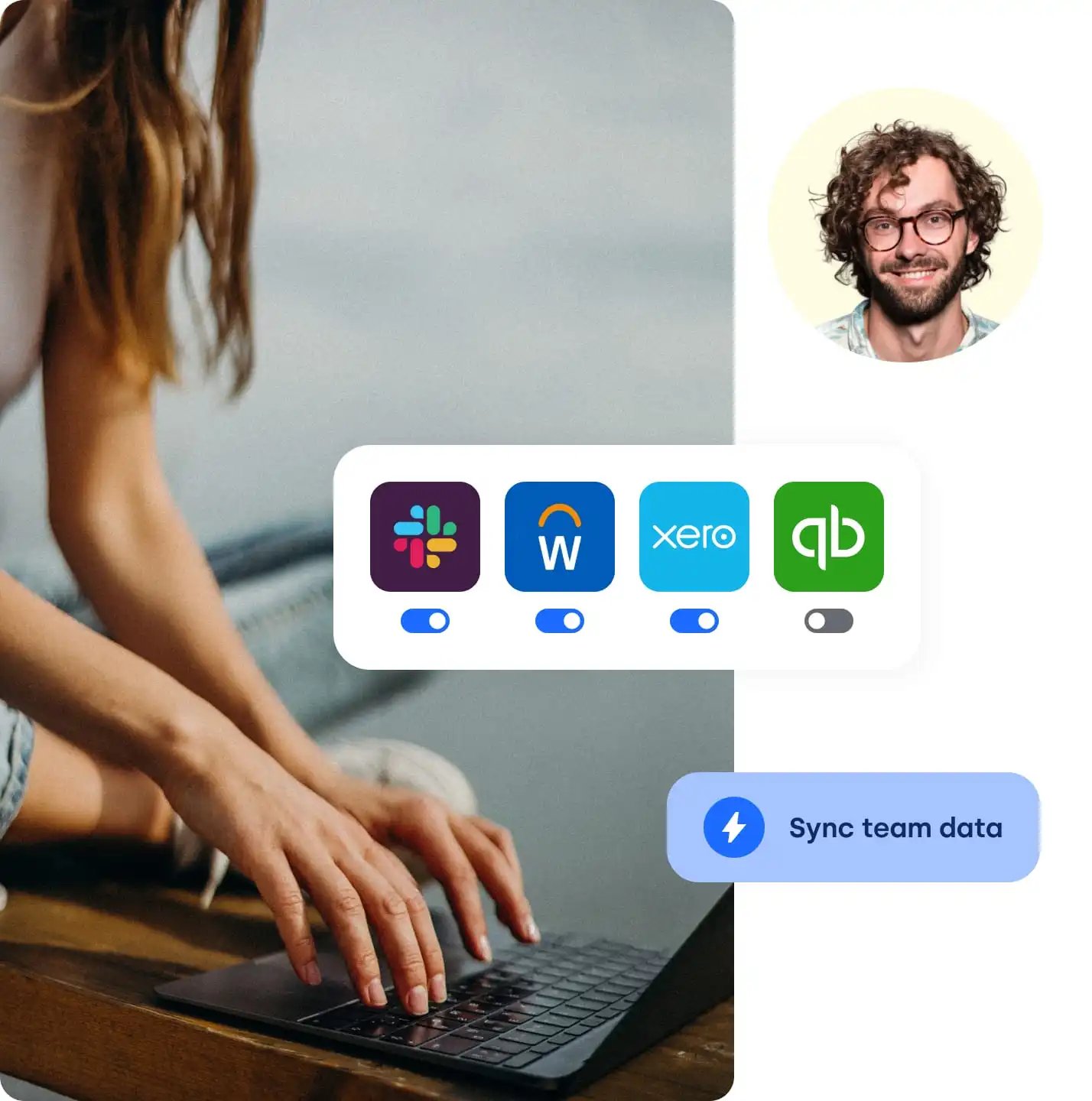 What makes Deel different
Contractor payments, EOR, global payroll, HRIS, and more, in one platform
Yes
Most of our competitors don't provide all those services, which make their solutions less scalable.
Yes
None of them own as many entities as we do. Some even rely entirely on third-party providers.
Yes
Less integrations available
Yes
In most cases, contractors need to create or upload their invoices to the platform
Yes
In most cases, there's no way of scheduling payments in advance
On platform contract amendments and terminations
Yes
You have to request them via email
Customer success manager for each client
Yes
Most of them don't offer this level of support
Yes
Most of them have email-only support with a 24hr turnaround time
In-house support providing the same level of service in every country
Yes
They handle global support through partners
10+ funding methods for clients
Yes
Most of them only offer bank transfers and direct debit or credit card
8+ withdrawal options for contractors
Yes
Most of them only offer bank transfers
Yes
No competitor offer a physical contractors' card
Make payroll adjustments anytime
Yes
Most competitors don't offer this or offer this at a really high cost
Yes
Some of them offer Advance payments but at high costs
Most are between 5th and 10th of the month
Localized compliant agreements constantly reviewed and updated
Yes
Standard contracts, especially for contractors, and they're not often reviewed
Localized compliance documents collection
Yes
Standard document collection in most cases
Perks for both employees and contractors
Yes
No
Health insurance discounts for contractors
Yes
Yes
Yes
No
Pay your whole team in one click
Yes
No
Add equipment rental, run background checks, and add workspaces when creating a new contract
Yes
We are the first hiring platform to offer this
Flat rate, predictable and no hidden fees
Yes
Some competitors might seem much cheaper than us at first sight, but they have a lot of hidden fees and some of them even tie the monthly payment to a percentage of the salary, so it's less predictable.
IP rights protection, KYC, OFAC, background checks, and GDPR and SOC2 compliant.
Yes
Only a few of them are SOC2 compliant, they don't run in-app background checks and OFAC and KYC checks is only offered by a few of them.
Average time to onboard an EOR employee
The data on this page was collected as of February 28th, 2023 and is subject to change or update. Deel does not make any representations as to the completeness or accuracy of the information on this page.
Industry leading global payroll software
Deel is a leader in multi-country payroll and contractor payments, according to G2 user reviews.
Switch to Deel and start enjoying our industry-leading experience

See why our customers love us
Excellent multi country EOR portal
"When we scoped options for our global operations, we scoped many service providers. Our preliminary interaction with the portal representatives and their user experience, made it an easy decision to go with Deel. Since then, what has been extremely impressive has been their customer service in handling issues with our multi-culture teams across the globe."
Mohan Mundkur
Finance MANAGER, change.org
Deel is a one-stop-shop for standing up your international team
"Deel allows you to hire employees for all countries I have been searching for candidates, allowing for greater flexibility. Their legal experts have assisted with on/offboarding of employees to ensure local labor laws are followed."
Alan Blackburn
COO, Fin3 Technologies, Inc
Great experience
"We particularly like the autonomy that the Deel platform gives us, as we don't have to constantly wait for a support person to reply to our calls. "
Paolo Donà
CHIEF INFORMATION OFFICER,
Staycity Group